If you're heading north in Ontario, you need to check out these vegan restaurants in Sudbury. I spent a few days in Sudbury and had so many awesome dining experiences. Sudbury's vegan scene is amazing and has grown so much since my last trip there. There are vegan restaurants, cafes, bakeries, and veg-friendly restaurants for every meal of the day.
No matter your taste or craving, Sudbury has a plant-based meal for you. Tacos? Tucos Taco Lounge is a 100% vegan Mexican restaurant. How about ice cream? Flurples has got you covered. There's an extensive vegan breakfast menu at Gloria's Restaurant, and you can have a plant-based Italian feast at Verdicchio Ristorante.
Posts may be sponsored. Post contains affiliate links. I may be compensated if you make a purchase using my link.
Vegan Restaurants in Sudbury: Tucos Taco Lounge
First things first, I'm going to share all of the completely vegan eateries in Sudbury. At these restaurants, everything on the menu is plant-based and devoid of animal products. Tucos Tacos Lounge is an amazing Mexican restaurant in Sudbury that also happens to be 100% vegan.
Choose from tacos, burritos, nachos, and many more of your Mexican food favourites. I opted for the mac and cheese burrito, which was absolutely delicious. I'd eat this every single day if I could!
Tucos Taco Lounge also has a food truck that's open during the summer months. It was parked in the parking lot next to Tucos Taco Lounge, and it serves four different kinds of vegan burgers (along with sides). So, if you're craving a burger instead of a taco, stop at the food truck. Or maybe you want a burrito and a burger. Go for it!
Green Leaf Cafe at Ezentials Wellness Escape
Ezentials Wellness Escape is an eco-luxury spa that has a small cafe called the Green Leaf Cafe. Even if you don't have a spa treatment booked, you're welcome to stop in for a quick bite anytime. There are many vegan pre-packed meals for takeaway, and there's also a small indoor dining area.
I savoured my vegan Caesar wrap, a vegan scone, and a yummy kombucha (they have several flavours of kombucha on tap). It's nice to have a quick grab-and-go spot in Sudbury so you can pick up something fast during lunch time. Also, you might want to savour a coffee and a treat after a spa treatment. It's great knowing that everything here is vegan.
Sudbury Vegan Food Truck: The Peach Pit
The Peach Pit is a brand new, adorable food truck serving up fresh fruit smoothies and smoothie bowls. You'll find this delightful little peach coloured smoothie truck on your way into Sudbury (if you're coming from the south).
The Peach Pit is 100% vegan and dairy-free. I highly recommend trying the Blue Moon smoothie bowl, topped with chia seeds, coconut, granola, and their signature peach slices. It's sweet and delicious, plus the turquoise colour is very photogenic.
Vegan Sudbury Cafe: Beards Coffee Bar and Bakery
Beards Coffee Bar and Bakery is my favourite coffee shop in town, and it's because all of their baked goods are 100% vegan. They're most famous for their cinnamon buns and donuts, although they have rotating specials throughout the week. Everything is baked from scratch daily. Be sure to check out their social media accounts for the daily special.
In addition to the sweet treats, I loved going to Beards Coffee Bar for the coffee. They have your favourite hot and iced espresso beverages. The iced Americano is extra delicious, and you can add your choice of plant-based milk.
Vegan Ice Cream at Flurples
Flurples is right across the road from Tucos Tacos (and next door to Beards Coffee Bar), which is Sudbury's own little vegan area of town. You can't miss this brightly painted building. It's an all vegan and dairy-free ice cream bar with ice cream cones, sundaes and milkshakes. This birthday cake ice cream was such a treat!
They are open throughout the summer months. Flurples has special features and specials, like cinnamon bun sundaes and ice cream cookie sandwiches. If you visit Sudbury in the summer, don't miss a trip to Flurples for the best ice cream in town.
Best Veg-Friendly Restaurant: Laughing Buddha
The Laughing Buddha doesn't only have delectable eats, but it also has the most charming patio in Sudbury, too. This long standing Sudbury restaurant features a lot of vegetarian and vegan items on the menu, like their stone baked pizza and homemade hummus. There are also many gluten-free offerings, too.
For dinner, I highly recommend trying the roasted red pepper hummus and the tempeh miso bowl. Pair your meal with a hand crafted cocktail or a local craft beer (they have a huge selection!). All of the vegan dishes are marked with a "V" on the menu. Some other offerings are the sweet potato fries with spicy banana ketchup, fried Brussels sprouts, the falafel bowl, the Buddha bowl, the falafel sandwich, and of course, vegan pizzas.
Verdicchio Ristorante
Verdicchio Ristorante is an Italian fine dining establishment in Sudbury with the vegan items clearly marked on the menu. They focus on the traditional, slow food movement, combined with local and fresh ingredients. Every meal starts with freshly baked bread, served with olive oil and balsamic vinegar.
There are two vegan pizzas, vegan pasta and side dishes. The Spaghetti Cacio e Pepe is divine. The sauce is a puree of roasted cashews, miso paste and extra virgin olive oil. I'd love to return to try their vegan pizza next time, especially the one with cashew mozzarella cheese. While there wasn't a vegan dessert on the menu, the chef prepared a freshly made limoncello sorbet for me.
Sapporo Ichibang
Sapporo Ichibang is a Japanese restaurant in downtown Sudbury, and it's the first restaurant in Sudbury to serve traditional Japanese cuisine (since 2001). There are many veg-friendly selections on the menu. You can try tofu dishes, vegan noodle meals, and lots of different vegetarian sushi rolls.
I recommend trying the tofu bi-bim-bap (tofu and rice, topped with sauteed vegetables and Kochujang sauce) and any of the veggie sushi rolls. The cucumber rolls are really yummy. If you love Japanese or Asian cuisine, definitely stop by Sapporo Ichibang for lunch or dinner on your trip to Sudbury.
Vegan Breakfast at Gloria's Restaurant
Gloria's Restaurant is a favourite breakfast and brunch spot among the Sudbury locals, and they have a separate vegan menu. There are waffles, strawberry banana pancakes, breakfast skillets, yogurt parfaits, French toast, and even burgers for later in the day. I couldn't resist ordering the waffles topped with strawberries, bananas, and maple syrup.
You can also visit Gloria's Restaurant for lunch. Half of the vegan menu is breakfast, and the other half is lunch. There's a vegan burger, vegan poutine, and a chickpea stew topped with samosas. I'd love to return for lunch sometime as the breakfast was quite delicious.
Salty Dog Bagels
Do you love bagels as much as I do? I love bagels…a lot. So, I had to try Salty Dog Bagels in downtown Sudbury one morning. They have a variety of bagels and sandwiches, including vegan cream cheese. Be sure to ask the employees which bagels are vegan (a couple of them aren't). Pair your bagel with vegan cream cheese with a cup of coffee, and you've got a delish breakfast!
If you're looking for something a little more substantial than only a bagel with cream cheese, you can try the Veg bagel sandwich or the Mushroom Medley bagel sandwich. I don't mind a lighter breakfast, so the bagel with vegan cream cheese perfectly hit the spot. You can also find them at the Sudbury Market.
Vegan Brunch at The Motley Kitchen
The Motley Kitchen is another favourite brunch spot in Sudbury. While the vegan options aren't quite as expansive as Gloria's Kitchen, there are a couple of things to order: the Cottage Breakfast made with tofu scramble and sauteed veggies, the Neato Burrito (substituted with tofu scramble and sauteed veggies), and an assortment of side dishes.
The Cottage Breakfast comes tofu scramble, sauteed veggies, a hearty helping of potatoes, as well as toast (ask for it unbuttered). The potatoes were actually my favourite part of the meal!
Papaya Pops: Vegan Treats in Sudbury
Papaya Pops is a favourite spot at the Sudbury Market, but they also have their own location in Chelmsford now, too. Most of the flavours are vegan (the only one that isn't vegan is their cheesecake pop), and they're made with fresh fruit.
I enjoyed a watermelon kiwi popsicle that was so refreshing on a hot day. Some other delicious flavours include a tropical one called "Island Time" and one called "Sweet Escape". Every vegan popsicle is marked with a "V", but almost all of them have that little V (which is awesome!).
Salute Coffee Company
Salute Coffee Company is a premium, locally owned coffee shop in Sudbury that even has its own drive thru. They serve fresh and delicious coffee, as well as a variety of snacks and baked goods (many are vegan!). Salute Coffee Company has two locations in Sudbury, and all of the vegan treats are labeled as such.
More Vegan Guides in Ontario
I've written tons of vegan restaurant guides in Ontario (and around the world)! Here are a few more cities in Ontario with fantastic vegan food options: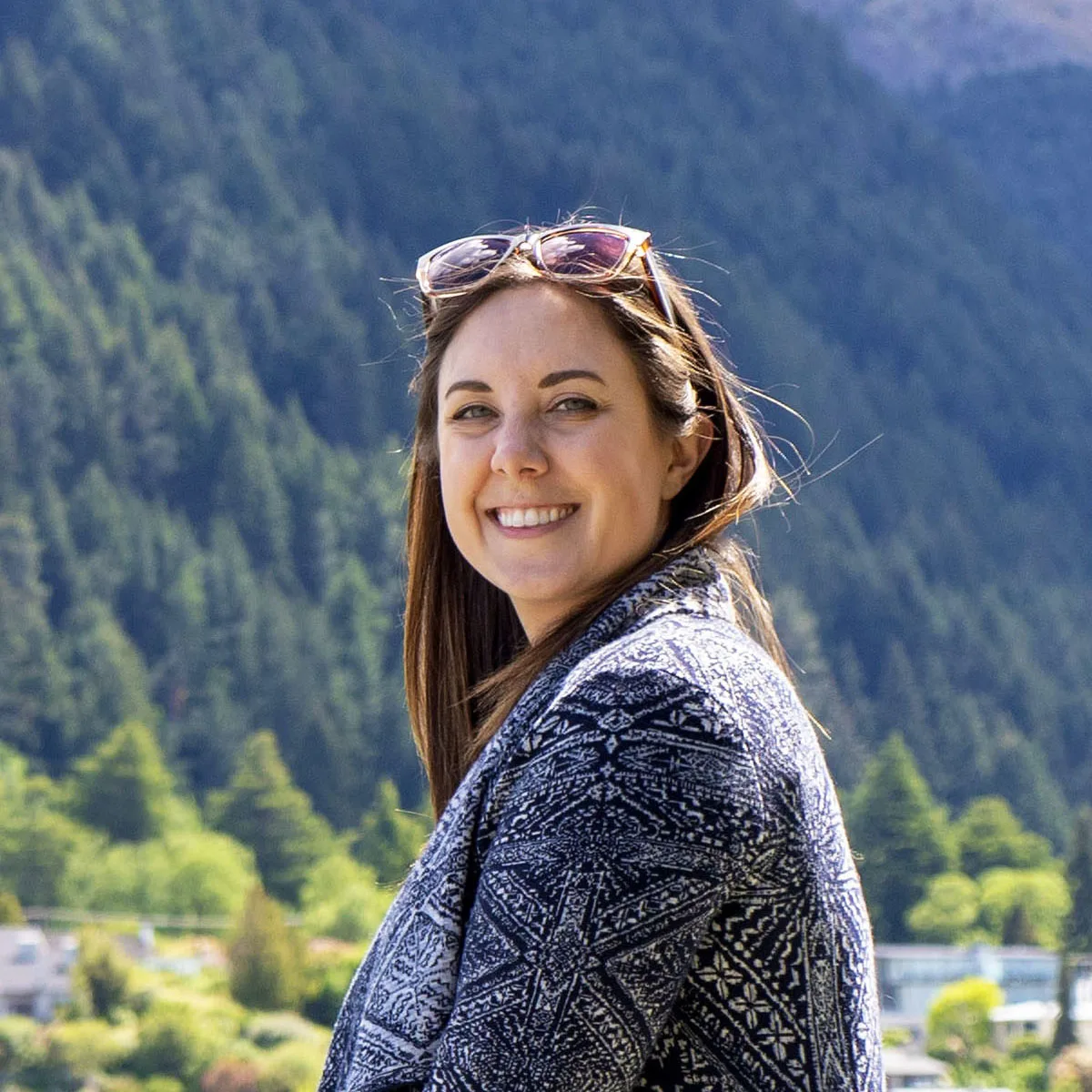 Lauren is the full-time travel blogger and content creator behind Justin Plus Lauren. She started Justin Plus Lauren in 2013 and has travelled to 45+ countries around the world. Lauren is an expert on vegan travel as one of the very first vegan travel bloggers. She also focuses on outdoor adventure travel, eco and sustainable travel, and creating amazing travel itineraries for cities and small towns.