There are so many wonderful things to do in Thunder Bay: the beautiful scenery of Sleeping Giant Provincial Park, the incredible rushing waters of Kakabeka Falls, the stunning views of Lake Superior, and…the vegan food? Before traveling to Thunder Bay, I had no idea that it was such a vegan-friendly destination.
Thunder Bay may be best known for its hiking trails, outdoor adventures, and even as a winter destination, but it's a great foodie city as well. In this vegan Thunder Bay dining guide, I'm going to show you exactly where I found the best food in the city. Trust me, I did not go hungry!
Posts may be sponsored. Post contains affiliate links. I may be compensated if you make a purchase using my link.
When you're looking for places to eat in Thunder Bay, there's one 100% vegan and gluten-free restaurant, one entirely vegetarian (and mostly vegan) restaurant, and numerous veg-friendly choices. If you visited Thunder Bay for a couple of days, you could easily dine at a new place for every meal. Here are my favorite vegan Thunder Bay dining options around the city.
Vegan Thunder Bay: Bliss Restaurant
Bliss Restaurant is the only 100% vegan and gluten-free restaurant in Thunder Bay. It's the perfect choice for anyone with food allergies or those following a vegan diet, like myself. Choose between cooked meals, raw and semi-raw dishes.
When I visited Bliss Restaurant for lunch, I ordered the soup and salad combo. The soup of the day was the Winter Harvest Minestrone, perfect for a freezing February afternoon. I paired the soup with a Kale Caesar Salad.
Both meals were absolutely delicious, especially that soup. I could have had this exact meal again for dinner and felt perfectly content with my life choices.
Other items you'll find on the menu include Nourish Bowls, the Bliss Burger, Avocado Toast (gluten-free onion bread), and the Raw Pizza. Bliss Restaurant has a full dessert cabinet up front with tons of delightful slices of cake, bars, and chocolate treats like Twix bars. Not only did I love dining at Bliss because I could be sure that everything was vegan, but I just adored the overall atmosphere, the pleasant service, and the yummy food.
Thunder Bay Vegan: Bonobo's Foods
Bonobo's Foods is a vegetarian cafe where the menu can be 100% vegan. They do offer some dairy cheese for some items, but everything can be made plant-based and vegan.
They're known for their comfort food and super filling veggie meals. I can totally back this one up: even after eating just one of their burgers, I was stuffed!
Bonobo's has daily specials throughout the week in addition to their main menu. On Tuesdays, it's fish tacos. On Wednesday's, it's the T.L.T. (tempeh lettuce tomaco). So, you might want to plan accordingly. However, when I visited, I opted for one of their most popular menu items, the Bonobo Seed burger. It definitely lived up to the hype.
There are loads of other menu items: fish and chips, quinoa mac and cashew bites, cauliflower pakoras, and poutine (a Canadian favorite). The staff is super friendly, and I loved the vinyl records and paintings of animals up around the cafe.
There's even a small vegan grocery store inside the cafe if you'd like to stock up on a few items to make at home. I could see myself being a regular at Bonobo's Foods if I lived in Thunder Bay.
Thai Kitchen in Thunder Bay
Sometimes Thai vegan and vegetarian meals can be hard to find. There can be fish sauce or oyster sauce within the meal that isn't labeled on the menu. Thankfully, the folks over at Thai Kitchen in Thunder Bay are well versed in veganism and happily create plant-based meals for the veggie peeps in the crowd.
Everything on the menu is clearly marked with a little leaf if it is vegetarian or can be prepared vegetarian. If you're vegan, make sure you let your server know. I ordered the Pad Thai and asked for the "vegetarian version, no egg". She immediately asked, "are you vegan? If so, there is a special sauce." I'm not sure how some of the vegetarian versions differ from the vegan versions in terms of sauce, but just quickly mention that you're vegan and they'll take care of you.
The ambiance of the restaurant is lovely and the food is so delicious. There was the perfect amount of mild spice, crispy tofu cubes, and just the right amount of peanuts. I ate every last bite, even if I was getting a little full towards the end. There are plenty of other vegan and vegetarian dishes on the menu, making Thai Kitchen a worthy restaurant to add to my vegan Thunder Bay travel and dining guide.
Rooster's Bistro
Rooster's Bistro is a favourite breakfast, lunch and brunch establishment in Thunder Bay. I visited on a Sunday afternoon and the place was packed! You know that means that the food must be good. Rooster's Bistro is a very vegan-friendly restaurant.
Right at the top of their menu, it reads, "ask us about our vegan options". That's always a good sign! While many vegetarian dishes can be prepared vegan, I went with their vegan wrap (grilled marinated tofu, roasted red peppers, red onions, fresh spinach, hummus and sun-dried tomato vegan mayo wrapped in a fresh tortilla).
The wrap was fresh and flavourful. I suggest ordering it with a side of garlic fries. It really elevates a standard side of fries with loads of garlicky goodness.
Thunder Bay Vegan: Rebel Salad
Rebel Salad is a build your own salad bar in Thunder Bay, and naturally, there are many vegan options. First, choose your base of either greens, kale or brown basmati rice. Then, add your proteins (I chose tofu), veggie toppings, and dressings or sauces.
All of the vegan options are clearly marked on the menu board and on the little slip of paper where you write your order down. The staff are really friendly and helpful, and the food is made really fast. It's a great option if you're dining in or having lunch on the go.
Picnicki
Now, here's a really cool experience that I had in Thunder Bay that pairs perfectly with outdoor adventures. Picnicki is a curated picnic basket experience. You can order a picnic lunch from Picnicki and take it with you on your travels. I enjoyed my picnic lunch in Sleeping Giant Provincial Park after a hike.
Picnicki is super vegan-friendly. I had a hummus sandwich, vegan potato salad, house made potato chips, and chocolate oat milk. While some of their menu items are vegetarian and not vegan, they had no problem making everything vegan for me.
It's so cute that it comes with a picnic basket, a picnic blanket, and all of your food. You can even add wine and flowers to your picnic for the ultimate experience. Simply return the picnic basket and blanket after you've had your meal, wherever you end up in the Thunder Bay area.
Nomad by Pinetree Catering
Nomad is a sandwich bar and bakeshop in Thunder Bay, and they have a delicious tofu sandwich option. You can build your own sandwiches with your favourite toppings. I had sourdough bread with tofu and veggies, all grilled together. It was so yummy and satisfying.
Pinetree Catering also has some of their sandwiches available at the Thunder Bay Airport, including a vegan tofu sandwich. I was so happy to see a vegan sandwich option at the airport. It can be so difficult to find vegan food at the airport sometimes.
Whether you're downtown or venturing through the airport, Nomad and Pinetree Catering have got you covered. Their veggie options are really yummy, and I can't wait to try them again the next time I'm in Thunder Bay.
Eat Local Pizza
Eat Local Pizza is a favourite pizza place in Thunder Bay, and they are vegan-friendly, too. They have vegan cheese as an option for all of their pizzas. I ordered mine with vegan cheese and my favourite veggie toppings. You also have the option of adding vegan bacon or vegan pepperoni.
The Madhouse Pub
Madhouse is a really popular spot in Thunder Bay, and I'm sure it's because the food and drinks are so tasty. However, you may not be able to find a seat, and you may need to wait a while for the food to be prepared. But, it's worth the wait.
Madhouse has a separate vegan menu, so make sure that you ask for that. There are several modified vegan meals, and I decided to get the falafel wrap. It tasted really fresh and homemade, and it was one of the best falafels I've had in a while.
Thunder Bay Vegan: Bay Village Coffee
Bay Village Coffee is a delightful cafe in Thunder Bay that's also very vegan-friendly. First, they have coffee and tea with plant-based milk options. Next, there is a vegan sandwich on the menu (white bean pate, tahini maple spread, avocado) and it is absolutely delicious.
As an added bonus, their donuts are accidentally vegan. Sadly, they didn't have any doughnuts available when I visited, but it's on my list of things to eat the next time I'm in T-Bay. I also love how there is a small outdoor patio, and there's also a drive-up ordering option if you're on-the-go or in a hurry.
Thunder Bay Cafes with Vegan Options
Not only did I dine at tons of vegan Thunder Bay restaurants, but there are also vegan and vegan-friendly coffee shops around town. Every coffee shop has multiple plant-based milks readily available (oat milk, almond milk, soy milk) and many of them have vegan baked goods, too.
Up Shot Coffeehouse
Locally roasted coffee, vegan baked goods…there's so much to love about Up Shot Coffeehouse. The coffee is rich and brewed to perfection. All of the baked goods were vegan when I visited. There are lots of specialty lattes on the menu, and the cafe itself is decorated so wonderfully.
If I lived in Thunder Bay, I have a feeling that Up Shot Coffeehouse would be my local go-to spot. I had one of their strawberry scones (scones can be tricky to find made vegan!) and it was really flavourful. The scone paired perfectly with my coffee. Next time, I'll have to try one of their savoury jalapeno cheddar scones.
The Sweet North Bakery
The Sweet North Bakery has two locations in Thunder Bay, and it's a very vegan-friendly coffee shop. There's plant-based milk for the coffee, and there's always a few vegan desserts in the display cabinet.
The vegan raspberry scones are very tasty, and pair perfectly with a coffee or tea. If you're looking for a more substantial meal, they also serve a vegan sandwich with black bean spread and sauteed tofu on a vegan pretzel bun.
Bean Fiend
I stumbled into Bean Fiend after walking around looking at street art around Thunder Bay. I was really cold and needed a hot beverage to warm up. Bean Fiend is a warm and cozy cafe with delicious coffee.
As it turns out, they also have some vegan treats, as well as a curried yam wrap on the menu that's vegan. It was one of the most delicious Americanos that I've had in a while!
Update: I went back to Bean Fiend for a second time on my most recent trip to Thunder Bay. They have a few different vegan treats, including a date bar, which I enjoyed as part of my breakfast one day. It was really yummy!
St Paul Roastery
St Paul Roastery is one of the best coffee roasters in Thunder Bay. Their coffee is served in cafes all over Thunder Bay. Be sure to stop by their cafe when you're in the city. I ordered a flat white with oat milk, and it was super creamy and yummy.
They also have almond milk, soy milk, and there isn't an upcharge for plant-based milks. The owners take great care to properly source their coffee beans from small farmers, and the quality of the coffee is very high. And the prices here are very reasonable, too!
Calico Coffee House
I'm not going to lie, I was drawn to Calico Coffee House because there's a picture of a cat on the sign. Calico Coffee House is a cozy little spot in town where I could easily see myself spending hours working away on my laptop or chatting it up with friends.
I ordered an Americano here and it was great. I didn't see any vegan desserts, but they definitely had plant-based milk options. There was interesting local art up on the walls, and there were even some handmade crocheted outerwear for sale in the store, too.
Uncommon Baked Goods
Uncommon Baked Goods is located inside the Goods & Co Market, which actually has lots of vegan options, too. This cafe has espresso, Americanos, lattes and cappuccinos (with plant-based milk as options).
There's also a vegan peanut butter cookie amongst their selection of baked goods. I ordered an Americano and one of the peanut butter cookies, and it was the perfect pair. It's an awesome choice for a midday pick-me-up.
Dolce Coffee House
Here's another fantastic coffee shop in Thunder Bay with vegan options. Dolce Coffee House has a beautiful and spacious outdoor patio, as well as tons of indoor dining spots, too. I ordered an iced coffee to go (with oat milk).
Dolce Coffee House also has a few vegan treats available. I immediately noticed a vegan brownie and a vegan blueberry crisp. Some of their gelato might be vegan as well, be sure to ask while you're there.
More Vegan Eats in Thunder Bay
There are even more places that I didn't have the chance to visit this time around. They're on the list for next time!
In Common: A small restaurant and bar with several dishes that can be made vegan, including tofu dishes and a daily soup.
Eat Loco Tacos: Mexican food with a jackfruit vegan option for most menu items
Red Lion Smokehouse: Everything marked VG on the menu is vegan. There's a pulled jackfruit sandwich, a coney dog (smoked carrot hot dog), and a couple of salads.
Superior Seasons: Local vegetables and food boxes, located inside Goods & Co Market
Poco Mas: Inside Goods & Co Market, Mexican food with a sweet potato option
Vegan Grocery Store: Compass Foods
Did you know that Thunder Bay has its own vegan grocery store? Compass Foods has a lot of hard to find items that I haven't personally seen in Canada before. Everything is 100% vegan and plant-based in the shop, and there are lots of gluten-free items, too. There are whole foods, snacks, takeaway meals, supplements, and household goods. If I lived in Thunder Bay, I'd be shopping there all the time!
If you thought that you wouldn't find vegan food in northern Ontario, you thought wrong! There's a fabulous vegan scene in Thunder Bay, Ontario. I didn't even mention that you can find vegan food at chain fast food restaurants and big box grocery stores. Every mention in this vegan Thunder Bay guide is tested by yours truly, and I'm happy to recommend any of these wonderful establishments for your trip to Thunder Bay.
More Vegan Guides in Ontario
I've written tons of vegan restaurant guides in Ontario (and around the world)! Here are a few more cities in Ontario with fantastic vegan food options: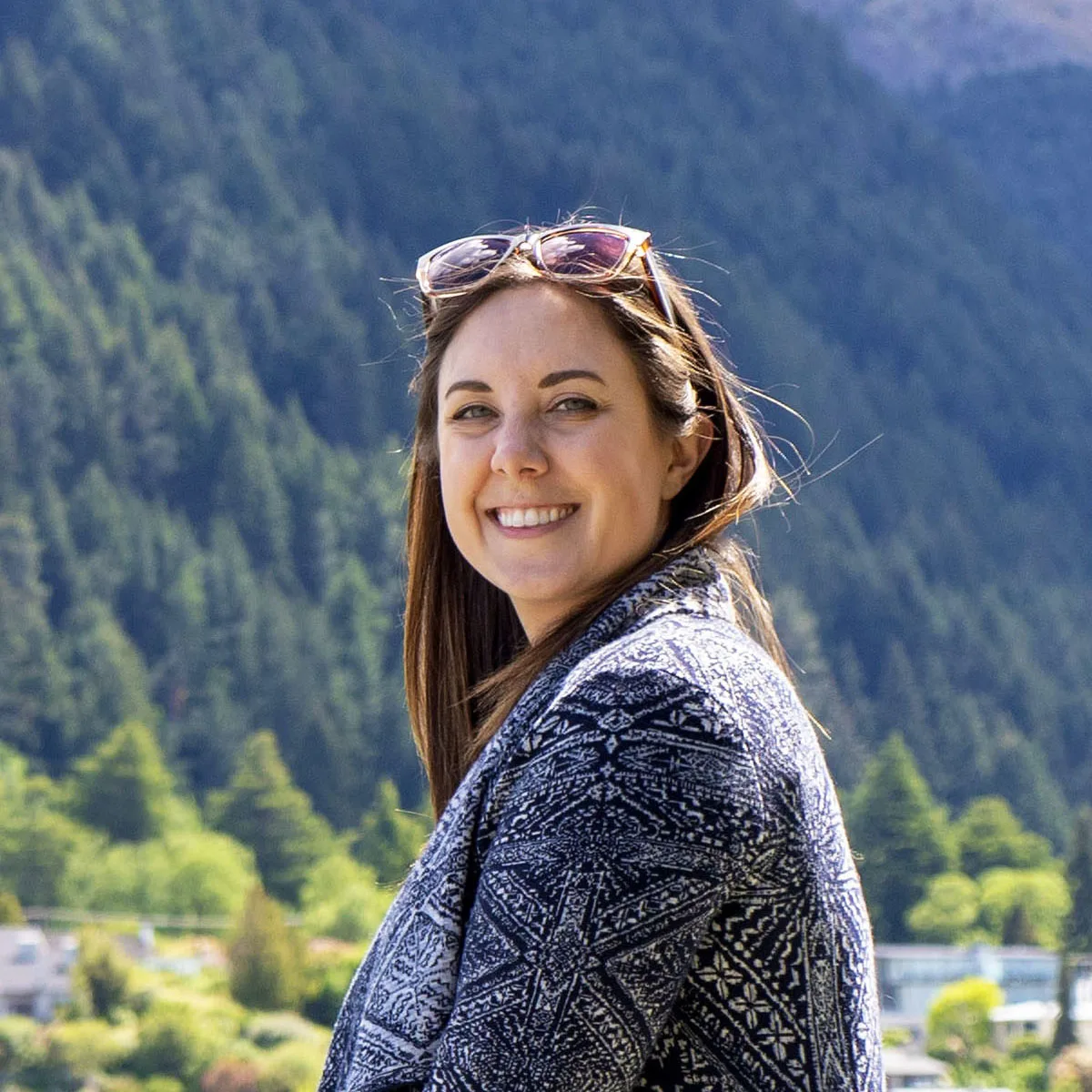 Lauren is the full-time travel blogger and content creator behind Justin Plus Lauren. She started Justin Plus Lauren in 2013 and has travelled to 45+ countries around the world. Lauren is an expert on vegan travel as one of the very first vegan travel bloggers. She also focuses on outdoor adventure travel, eco and sustainable travel, and creating amazing travel itineraries for cities and small towns.