There are so many amazing things to do in Port Stanley, Ontario. It's a really cute town with lots of shops, and there are two beaches for plenty of fun in the sun. For such a small village, there are so many fantastic Port Stanley restaurants that you need to check out. Even after spending a couple of days in Port Stanley, I hadn't come close to trying them all.
As I follow a vegan diet, you might think that finding vegan food in such a tiny town would prove to be a difficult task. While there aren't any 100% vegan restaurants in Port Stanley, there are lots of delicious plant-based meals. In most cases, the vegan and vegetarian dishes are clearly marked as such on the menu, making it really easy to place your order.
Posts may be sponsored. Post contains affiliate links. I may be compensated if you make a purchase using my link.
I even stayed at a vegan-friendly accommodation that had yummy veggie options for breakfast each morning. I'll show you the best Port Stanley restaurants to visit if you're looking for vegan food. With such a great variety of options, you'll be hopping in the car and taking this top Ontario road trip ASAP!
Best Port Stanley Restaurants: SoLo on Main
SoLo on Main takes pride in using fresh, locally sourced ingredients to create memorable dishes from scratch. I ordered the buffalo cauliflower wrap with fries. My server claimed that their French fries are the "absolute best", and she wasn't wrong! The wrap was really yummy, too, and I devoured every last bite.
Overall, their menu is very vegan-friendly. There's a vegan pasta feature, a vegan risotto feature, lentil cakes, and a vegetable curry, in addition to the buffalo cauliflower wrap that I ordered. This place is one of the best Port Stanley restaurants, and their place is always full (definitely make a reservation ahead of time, even on a weekday!).
Vegan in Port Stanley: Two Forks
Two Forks is one of the top Port Stanley restaurants for their delectable cuisine and great atmosphere. I immediately fell in love with their pretty patio. It's a casual, peaceful setting off the main street in town. The service here is great as my server was attentive and helpful.
There aren't any vegan items on the menu, but it's easy to tell which ones are vegetarian or can be made plant-based. My server double checked with the kitchen before placing my order. I paired a local craft beer with the "Fancy Fried Rice" made vegan by removing the egg.
This dish was full of flavor and it had the perfect amount of spice. Some diners at a neighboring table asked what I ordered because the meal looked so pretty on the plate! In addition to the fried rice dish, other meals that look like they could be made vegan include the shishito peppers, sweet corn salad, and an heirloom tomato salad.
Port Stanley Veg-Friendly Cafe: The Art and Soul Cafe
The Art & Soul Cafe is a cozy cafe where beautiful artwork covers every space of the walls. If you're looking for one of the best Port Stanley restaurants for lunch or an espresso beverage, Art & Soul Cafe is the place to be. I dined out on their little front patio and enjoyed the Asian Noodle Slaw for lunch. It's a really tasty light meal, perfect on a hot, summer day.
Aside from the Asian noodle slaw, there's also a red Thai vegetable curry on the menu that is vegan. It comes with basmati rice. They also have a house salad, fruit, smoothies, and a soup of the day (check to see if it's vegan or not).
Village Square Coffee House
While there are a few coffee shops in Port Stanley, I found that the most vegan-friendly cafe was the Village Square Coffee House. They are Port Stanley's original coffee house, and they take pride in buying coffee directly from the growers.
I ordered an iced coffee with oat milk, and a slice of their vegan banana bread. The banana bread has chocolate chips, too. It was such a large portion that I was able to save half of it for later!
Vegan Ice Cream at Licks Ice Cream & Milkshake Bar
While this isn't exactly one of the Port Stanley restaurants where you'd sit down for a meal, it's a great dessert spot in town (especially on a hot, summer day!). Licks Ice Cream & Milkshake Bar has a couple of vegan options, including a vegan iced coffee sorbet.
I ordered the iced coffee sorbet. As a coffee lover, I also loved this ice cream. It tastes like an ice cream version of a Tim Hortons iced cappuccino. Very delicious and refreshing on a hot day! I love seeing more dairy-free and plant-based options pop up in unexpected places.
Breakfast at the Windjammer Inn
I spent two nights at The Windjammer Inn, which is a lovely accommodation and restaurant with a fantastic location. You can easily walk down the street to the beach or to the downtown shops. The owner, Kim, will truly make your stay super memorable as she really goes above and beyond to ensure that you have a comfortable visit.
Breakfast is included with your stay at the Windjammer Inn, and it's such a treat. Choose a gourmet meal from the menu, and almost everything can be prepared vegan and gluten-free. I enjoyed waffles with fresh fruit one morning, and a fruit and yogurt bowl the following day.
Kim also provided some extra treats before the meal arrived, like vegan scones (with jam and cream), muffins, and oat bites. It's so wonderful that the Windjammer Inn accommodates so many dietary choices and restrictions, so it's a great place to dine if you have allergies. It's fantastic even if you don't have any dietary preferences, too.
While I didn't have dinner at the Windjammer Inn, they provide "plant forward" meals on their Flora menu. Mostly all of the dishes can be prepared vegan upon request if they aren't vegan already. This is approximately half of the dishes on the whole menu, making it one of the best vegan Port Stanley restaurants.
More Veg-Friendly Port Stanley Restaurants
I didn't have the opportunity to try every vegan meal in Port Stanley, so I'll have to return to try these other fantastic Port Stanley restaurants. Here are even more places that you can try when you're there:
Main Street Taqueria (veg burritos)
Shebaz's Shawarma & Falafel (was temporarily closed when I visited, but the St. Thomas location is open)
GT's on the Beach (vegan bowl, vegan burger, vegan tacos)
More Vegan Guides in Canada
I've written tons of vegan restaurant guides for destinations across Canada and around the world. Here are a few more Canadian cities with fantastic vegan food options: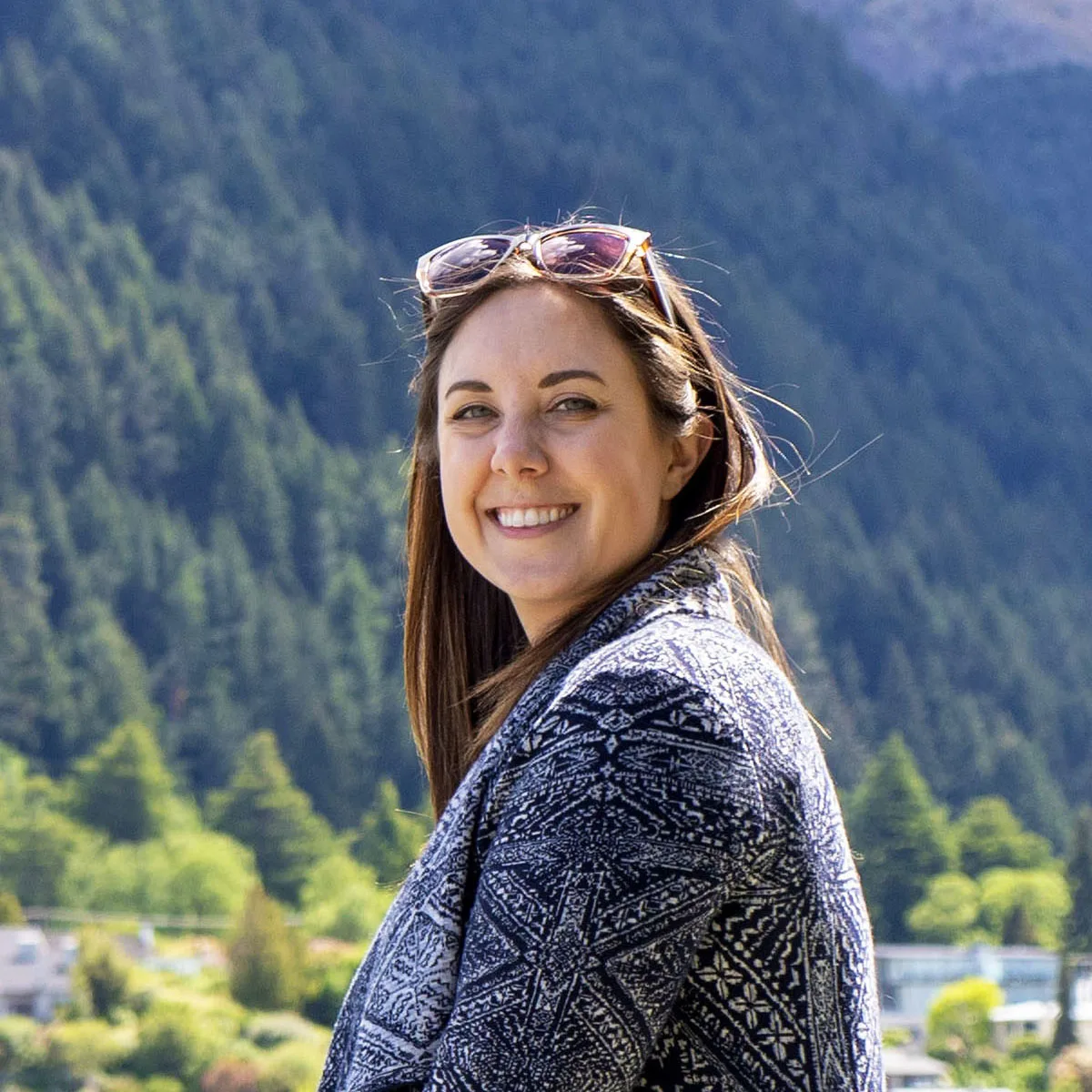 Lauren is the full-time travel blogger and content creator behind Justin Plus Lauren. She started Justin Plus Lauren in 2013 and has travelled to 50+ countries around the world. Lauren is an expert on vegan travel as one of the very first vegan travel bloggers. She also focuses on outdoor adventure travel, eco and sustainable travel, and creating amazing travel itineraries for cities and small towns.