This Quebec City 3 day itinerary will outline how to spend the perfect 3 days in Quebec City. Whether you're a history buff, a nature lover, a foodie, or someone who just enjoys exploring new cities, Quebec City has a little something for everyone. I'm going to demonstrate our complete Quebec City itinerary so you can use it as a guide for your trip.
We used this Quebec City 3 day itinerary for the first time during a summer trip towards the end of July. As most of these activities and places are open all year long, feel free to allow it to guide you for all the seasons.
Posts may be sponsored. Post contains affiliate links. I may be compensated if you make a purchase using my link.
With that said, Justin and I returned to Quebec City another two times since our first holiday there in the summer. We traveled to Quebec City in November to see the Red Bull Crashed Ice event.
On our third trip, we visited Quebec City for the world famous Carnaval de Quebec, or the Quebec Winter Carnival. At the end of this article, we'll elaborate on the unique festivities and attractions that Quebec offers during the snowy season.
Without further ado, here's how to spend an incredible 3 days in Quebec City. You'll have an overview on what to see and do each day. Also, I've made note of our favorite restaurants and possibilities for overnight accommodations, too.
Day 1: Walking All Over Quebec City
For the first day of your three days in Quebec City, use it to explore and get oriented with your new surroundings. Depending on where your hotel is located, use that as your starting point. You'll likely spend most of your time in Old Quebec.
Quebec City's old town is divided into two sections: Upper Town (Haute-Ville) and Lower Town (Basse-Ville). Upper Town is above the escarpment on Cape Diamond (Cap Diamant) and Lower Town is below the escarpment. There is a funicular and a staircase called the "Breakneck Stairs" that connect Upper Town to Lower Town in Old Quebec. Here's where you can learn more about the interesting staircases of Quebec City.
As we stayed in Lower Town, we'll start our Quebec City 3 day itinerary right there. If you're in Upper Town, simply rearrange some of these activities and attractions to suit your needs. We're going to provide recommendations for both Lower Town and Upper Town hotels at the end of this post, too.
Place Royale
Place Royale is a historic plaza that's home to the famous Notre-Dame-des-Victoires church. Most notably, Place Royale is where French Civilization started in North America. The square itself is very photogenic with lots of brightly painted doors and windows. In the summer months, there are window baskets bursting with colorful flowers. During the winter, there's a light dusting of snow everywhere, holiday decorations, and a Christmas tree in the middle of the plaza.
Be sure to take a peek inside the church. It's a small Roman Catholic church, built from 1687 and 1723 and restored in 1816. The Notre-Dame-des-Victoires church is ornately decorated inside, and there' s a small souvenir shop as well. I also recommend enjoying a coffee on the patio or doing some shopping in this area.
If you're visiting in the summer, it's also possible to admire exhibits from the Passages Insolites outdoor art exhibition around Lower Town. These art installations will be around Place Royale, Quartier Petit Champlain, and beyond.
Quartier Petit Champlain
Just a little beyond Place Royale, Quartier Petit Champlain is a very picturesque and popular neighborhood in Lower Town. It's one of the most popular shopping streets with lots of local souvenir shops and treats. It's one of the most expensive places to shop because it's so pretty and popular, so you might be paying a premium for some items. However, there are a few shops with unique items crafted by local artisans that you can't find anywhere else.
Aside from the shops, there are a few small parks and some intriguing murals in Quartier Petit Champlain. When you spend 3 days in Quebec City, you'll likely end up walking through both Quartier Petit Champlain and Place Royale a few times. I recommend visiting these popular tourist attractions earlier in the morning or in the evening because they will be most crowded in the afternoon.
Be prepared to pay cash only for the funicular ride. On our last check, it costs $3.75 for one ride. Please check the funicular official website for the latest details regarding opening times and prices.
Dufferin Terrace and the Chateau Frontenac
Once you reach the top, you'll come across the iconic Chateau Frontenac, a famous hotel in the city. It is thought to be the most photographed hotel in the world, so why not join in on the fun? It's possible to hear musicians and singers performing on the boardwalk, Dufferin Terrace. If you're interested, you can walk inside the Chateau Frontenac or even have a drink at the bar if you're not staying there.
Notre Dame de Quebec Cathedral-Basilica
Though we aren't religious, we stopped to admire the architecture and decor of the Notre Dame de Quebec. It's the oldest parish in North America, north of Mexico. There are lavish gold decorations and beautiful stained glass windows inside the cathedral. We also had the rare opportunity to pass through the Holy Door. There is also a courtyard and a garden on the grounds of the church, too.
Fortifications of Quebec
As we walked up Rue Saint-Jean, you'll notice the gates and fortifications of Quebec City. On this Quebec City 3 day itinerary, it's one of the most unique historical attractions that makes this Canadian city so special. Quebec City often feels more like a European city, and it's the only remaining walled city in North America (north of Mexico). It's also one reason why Old Quebec is a UNESCO World Heritage Site.
Starting at Porte Saint-Jean, we climbed up the stairs and walked along the old wall, passing over the city streets below. You'll walk above a couple of other old city gates until you eventually reach the Citadel. There are ceremonial guards and a museum. There's also a changing of the guards ceremony that takes place daily during the summer months at 10:00am. We missed this daily ceremony, although you may want to fit it into your travel plans during your 3 days in Quebec City.
Observatoire de la Capitale
If you want to see a view of Quebec from one of the highest points in the city, take a trip up the elevator to the Observatoire de la Capitale. Spend 1-2 hours here so you can fully absorb all of the 360 degree views, as well as their short history videos about Quebec.
There's also some historical details and mementos about the Quebec Winter Carnival, including their popular mascot, Bonhomme. For details about opening hours and prices, please take a look at their official website.
Parliament Building
The Quebec Parliament Building is very close to the Observatoire de la Capitale. We explored the exterior of the Parliament Building and its beautiful gardens. It's a very captivating building with a variety of statues on the building itself, honoring important historical figures.
If you're interested to see the inside of the parliament building, it's possible to book a guided tour in French or English of the National Assembly of Quebec (you can also reserve a Spanish tour in advance). The tours are 75 minutes in length and they are free. Be sure to book your tour in advance and arrive 30 minutes before your tour begins.
Governors' Promenade
From the Citadel, we walked along the edge of the Plains of Abraham until we reached a lengthy boardwalk between the fortification wall and the escarpment overlooking the St. Lawrence River. This boardwalk is called the Governors' Promenade and it consists of many stairs and fantastic views.
You can spend a little more time at the Plains of Abraham before tackling the Governors' Promenade if you choose. It's a large park that I'd liken to Central Park in New York City or High Park in Toronto. While historic battles took place at the Plains of Abraham, it's now a huge green space in the city where you can go for a walk or enjoy a picnic.
Back to the Governors' Promenade, it's a lengthy boardwalk that connects the Citadel/Plains of Abraham to the Dufferin Terrace. If you start at the Citadel, it will be mostly a downhill trek down many flights of stairs. Regardless, you'll be treated to beautiful views of the St. Lawrence River from an elevated perspective up on Cap Diamant. Eventually, you'll be back where you started in Upper Town at the Chateau Frontenac/Dufferin Terrace. We made our way back down to Lower Town.
Coffee Break at Les Cafes du Soleil
Need a little caffeine boost after all that walking? We decided it was time for a mid-afternoon coffee break. While there are tons of chain coffee shops (yes, please enjoy the Tim Hortons if you don't have one in your hometown), we always try to seek out independent coffee shops on our trips.
We ventured over to Les Cafes du Soleil in Lower Town of Old Quebec. It's a quaint little coffee shop with only a small seating area for guests. Their coffee is absolutely delicious and definitely geared towards coffee lovers. There are coffee beans sourced from various coffee regions all over the world. I enjoyed relaxing and unwinding there after a busy day in the city.
Ferry to Levis
Taking the ferry round-trip to Levis and back is another great way to unwind at the end of the day. You'll be able to witness the beauty of Quebec City from a new vantage point. The ferry offers stunning views of Old Quebec, Cap Diamant, and the Chateau Frontenac.
It takes approximately an hour to drift across to Levis and back. The ferry ride is one of the most inexpensive activities in Quebec City at $3.65 one way. Besides the gorgeous views, it's great to feel the fresh breeze off the river after walking around on a hot, summer day. Please consult the official Quebec City-Levis ferry website for the latest schedule and fare details.
Day 2: More Sightseeing and Rainy Day Plans
It's always good to factor in rainy day activities while traveling. It's bound to happen, right? Thankfully, there are plenty of things to do indoors in Quebec and these were on our list anyway. I suggest saving these activities for the day when it's most likely to rain. There are so many great outdoor activities in Quebec, and you want to save the sunny days for those ones. Even if it doesn't rain, you'll want to check out these wonderful indoor attractions in Quebec City.
Musee de la Civilisation
This was an easy choice for us: the Musee de la Civilisation was right across the street from our hotel in Lower Quebec. There was a powerful exhibit on display called Haiti in Extremes that showcased the works of Haitian artists. These expressions of creativity highlighted themes such as death and life, and living with the struggles during natural catastrophes, harsh living conditions, poverty, and political unrest. These images were at times controversial, but very thought-provoking.
There are also permanent installations about the history of Quebec at the museum. When you plan your visit, take a look at the museum's website to see if there are any temporary exhibitions that catch your attention. Regardless, this is a great museum to check out if you're a fan of history, old civilizations, or learning more about Quebec City's past.
You can consider going to the Musée National des Beaux-Arts du Quebec (fine art museum) in place of the Musee de la Civilisation. While we didn't have time for both, perhaps you will have some extra room carved out in your Quebec City 3 day itinerary.
Highway Overpass Street Art
Are you a fan of graffiti and street art? While you might think of Quebec City as strictly a historical place, there are areas just outside of Old Quebec that feature fabulous street art. As we walked to a restaurant for lunch (that has sadly since closed down), we stumbled upon some graffiti and street art beneath a highway overpass.
Walk along Rue Saint-Vallier E as you approach the Saint-Roch neighborhood to admire this graffiti for yourself. There are some really wonderful pieces of street art there. I'm sure that it's changed since we last visited several years ago.
Coffee Break at Nektar Cafeologue
On our first visit to Quebec City, I was quite enamored with the coffee shop that I mentioned during the day one section of this guide (Les Cafes du Soleil). Upon future visits, I found another cafe in Quebec City that I loved, too.
Nektar Cafeologue is one of those coffee shops where you feel like you could really make yourself at home. There are many places to sit, and many people hunched over their laptops working on personal projects. It's a great place to gather with your travel buddies. There are options for vegan coffee beverages using plant-based milk.
Erico Chocolaterie
If you've got a sweet tooth, be sure to stop by Erico Chocolaterie for a scoop of ice cream (or in my case, vegan soy chocolate ice cream) and some chocolates. It's a "creative chocolate shop and chocolate museum", although the main feature is the chocolate shop.
J.A. Moisan
This is the oldest grocery store in North America, so we had to take a peak inside. There were a variety of interesting things for sale, although nothing that I haven't seen elsewhere at home.
Perhaps if you are visiting Canada or Quebec from overseas, this store may be more interesting or appealing to you. You might be able to find things like maple syrup and other typically Canadian items for less money elsewhere, though they did have a great collection of tasty treats.
Morrin Centre
The Morrin Centre is a must see attraction in Quebec City. Definitely include this one on your Quebec City 3 day itinerary, even if you aren't a huge fan of tourist attractions. This one is unlike any that we've visited elsewhere.
The Morrin Centre is Quebec City's first prison, English college, English cultural center and English library. The building has such a fascinating history and the guided tour lasts about an hour. We learned a lot about the history of Quebec City from our guide interwoven with details about the Morrin Centre.
Place Royale and La Pizz for the Patio
After our time at the Morrin Centre, we walked back down to Old Quebec's Lower Town to Place Royale. We chose a little restaurant with a lovely patio (La Pizz) and ordered a pitcher of sangria to savor. It's a fabulous place to relax, chat and people watch.
I mentioned earlier that it was a rainy day in the city. By later in the afternoon, it stopped raining and the sun was shining brightly. Obviously, if it's pouring rain, I'm not sure that sitting on a patio would be much fun. In this case, you might want to sip a glass of wine or a pint of beer at a local restaurant or bar. Having a drink at the lobby bar at Chateau Frontenac is another suggestion.
An Evening Stroll in Old Quebec
As day became night, we went for a short walk around Place Royale, Quartier Petit Champlain, and around the Notre Dame de Quebec in Upper Town. Quebec City has an entirely different vibe at night once most of the tourists have left for the day.
It is very quiet and peaceful. Also, Quebec City is extremely safe, so you don't have to worry about wandering around when it gets dark outside. Also be forewarned: many restaurants are closed after 9:00pm, which seems very early to me. Be sure to eat before 9:00pm or check the restaurant hours.
Day 3: Day Trip From Quebec City
It's time for the third day of this Quebec City 3 day itinerary. Since we drove to Quebec City from Toronto for this trip (about an eight hour drive), we had the freedom to leave the city. If you're interested in visiting any of the below attractions but you don't have a car, I make some suggestions within the individual blog posts about each attraction about how to get there.
These destinations are home to some of the gorgeous natural locations outside of Quebec City. Montmorency Falls and Ile d'Orleans are not far from Quebec City at all. In fact, Montmorency Falls is still within Quebec City itself. If you love nature, waterfalls, or quaint countryside, be sure to check out these beautiful gems.
Ile d'Orleans
Ile d'Orleans is an island just outside of Quebec City across the St. Lawrence River. It is thought of as the Cornucopia of Quebec as the people rely on farming traditions to sell fresh produce, preserves, wine, and more. We spent a few hours here circling the island to view beautiful scenery and taste the fresh fruits and veggies.
It's also possible to take a bike tour around Ile d'Orleans. We saw many people riding bikes around the perimeter of the island. Driving a car around Ile d'Orleans allows you to spend half a day on the island and seeing most of its sights. Feel free to stop for lunch here, too.
Canyon Sainte-Anne
If you love waterfalls, you will love Canyon Sainte-Anne. About a half hour away from Quebec City in the town of Beaupre, Canyon Sainte-Anne offers scenic hiking trails and incredible views of a spectacular canyon from multiple positions, including a bridge that's suspended across the gorge.
Spend a couple of hours at Canyon Saint-Anne hiking around all of the trails and walking across the suspension bridges. It's a little bit of a drive outside of the city, but it's one of the best day trips from Quebec City.
Montmorency Falls
While we elected to visit Montmorency Falls on following morning before we drove home from Quebec City, you can fit it into your day after visiting Canyon Sainte-Anne. If you want to visit all three places in one day, make sure that you get an early start to the day. I don't want you to feel too rushed!
It's also possible to reach Montmorency Falls by bicycle or public transportation. It is a breathtaking waterfall that's even higher than Niagara Falls. If there's one day trip from Quebec City that you should take, it's a trip to Montmorency Falls.
You'll spend at least a couple of hours there, witnessing this beautiful waterfall from up above and down below. There's a cable car that will transport you from the top to the base of the falls. Check out our guide to Montmorency Falls for more information.
Cycling along the River in Quebec City
If you're looking for more things to do in Quebec City, I suggest cycling along the river for an hour or two. While we borrowed bicycles from our hotel (Hotel 71), there are several places where you can rent bikes in Quebec City. There are many bike paths throughout the city so you can do a self-guided tour. It's also possible to book a guided bike tour in historic Old Quebec.
Where to Eat in Quebec City
Throughout your 3 days in Quebec City, you'll be looking for the best restaurants and dining options. As we follow a vegan diet, we found all of the best places to accommodate a vegetarian and vegan lifestyle in Quebec City. For a full listing, take a look at our Quebec City vegan guide. Please note that we haven't visited some of these restaurants yet. Many vegan spots have opened up since our last visit. I'll list them all below in case you want to give them a try!
The restaurant at Le Monastère des Augustines, an old monastery turned into a health and wellness center with a vegetarian restaurant inside it
Copper Branch, a vegan chain of restaurants that started in Montreal
Don Vegan, a 100% plant-based restaurant in Old Quebec
Les Gourmandises Louca, a vegan and zero waste cafe
Restaurant NESS, a vegetarian cafe and juice shop
Chez Victor, a gourmet burger restaurant with multiple locations in Quebec City
Spag et Tini, an Italian restaurant near Quartier Petit Champlain and Place Royale in Lower Town
Petite Dana, a Thai/Vietnamese restaurant in Lower Town of Old Quebec
Le Crac Aliments Sains, a health food store with a deli serving great vegan options
Chic Shack, a poutine shop offering vegan poutine
Paillard, a sandwich and pastry shop with a couple of vegan sandwich options
Where to Stay in Quebec City
We've had the opportunity to stay at four different hotels in Quebec City: two in Upper Town and two in Lower Town. Justin and I thoroughly enjoyed our stay at all four hotels, although the two in Lower Town had the most character out of them all. We'll provide a brief overview of all four so you can decide accordingly.
Le Saint Pierre Auberge Distinctive
Book Your Stay | Read Our Review | Read More Reviews by Fellow Travelers
Le Saint Pierre Auberge Distinctive is an enchanting boutique hotel that will make your stay extra special. It's likely our number one hotel choice for this Quebec City 3 day itinerary. This property feels like its straight out of Europe as it's inside a beautiful, historic building. I really loved the exposed brick walls, and there are so many fascinating details about the room that are original to the structure.
Book Your Stay | Read Our Review | Read More Reviews by Fellow Travelers
Hotel 71
Book Your Stay | Read Our Review | Read More Reviews by Fellow Travelers
Hotel 71 is almost next door to Le Saint Pierre Auberge in Old Quebec's Lower Town. The building itself is an old architectural gem, once home to the National Bank of Canada. However, the design and decor of Hotel 71 has a modern flair. We adored the contemporary elegance and the views of the St. Lawrence River from our room. It's also wonderful to always have access to delicious coffee, both in the room and downstairs in the public seating area.
Book Your Stay | Read Our Review | Read More Reviews by Fellow Travelers
Quebec City Marriott Downtown
Book Your Stay | Read More Reviews by Fellow Travelers
The Quebec City Marriott Downtown is located in Old Quebec's Upper Town, and it's a fabulous place to stay when spending an extended weekend in Quebec City. It's right outside Place D'Youville at the Saint Jean gate of the fortifications. It's an ultra modern hotel in the middle of it all. You can easily walk to all major attractions from here. There's also a restaurant on site, as well as a fitness center.
Book Your Stay | Read More Reviews by Fellow Travelers
Hilton Quebec
Book Your Stay | Read More Reviews by Fellow Travelers
The Hilton Quebec, also in Upper Town of Old Quebec, is in the perfect vacation for this Quebec City 3 day itinerary. It's a very modern hotel with many amenities, including a gym and a heated outdoor pool. One of my favorite parts of the Hilton Quebec was the impressive lounge on the 23rd floor. You can relax with a coffee here during the day or enjoy a meal or a cocktail at night. Regardless, the views of the city are some of the best you'll see!
Book Your Stay | Read More Reviews by Fellow Travelers
Want to see more photos of Quebec City?
View all of our travel photography in one place! You can browse and buy any of our pictures, including prints, gifts and more.
Quebec City Winter Travel
Since writing this post, we've traveled to Quebec City in the winter (in late November and in February). There are so many reasons to visit Quebec City in the winter, including events and festivities. Plus, the entire city looks so beautiful with a dusting of snow. Here's how to plan your perfect Quebec City winter itinerary.
Quebec City Christmas Market
If you're visiting at the end of November through December, you absolutely must check out the Quebec City Christmas Market. It's the best holiday market that I've visited in Canada, hands down. The Quebec City Christmas Market is an authentic German market with delicious food, mulled wine, and vendors selling traditional handicrafts. It's a fun event for the whole family.
Stay at the Ice Hotel
Another amazing reason to visit Quebec City in the winter months is an opportunity to spend the night at the ice hotel. Hotel de Glace is the only ice hotel in North America, and it's a bucket list adventure that you should do at least once in your lifetime. There's nothing quite like sleeping on an ice bed, drinking at the ice bar, and then there's the question…where do you go to the bathroom? Read all of the insider details of our stay at Quebec's Ice Hotel.
Go Tubing at Village Vacances Valcartier
The ice hotel is part of a larger complex called Village Vacances Valcartier, which is the ultimate winter playground. There are tons of tubing hills where we had so much fun. You can also partake in other winter festivities, like rolling maple syrup taffy in snow. Check out how we had a blast and felt like kids again at Village Vacances Valcartier.
Attend Carnaval de Quebec
And the ultimate reason to visit Quebec City in the winter? The Quebec Winter Carnival, of course! Rub shoulders with the world famous mascot, Bonhomme, and participate in a variety of winter festivities. There's an ice castle, ice sculptures, a toboggan hill outside the Chateau Frontenac, a parade, and all sorts of other celebrations of winter. If you are looking to embrace winter, you'll have to schedule your Quebec City 3 day itinerary during the Quebec Winter Carnival.
3 Days in Quebec City Map
Want to see everything visually represented on a map? Here are all the attractions, restaurants, and hotels listed in this Quebec City itinerary. Feel free to reference this map as you plan your trip or as you're venturing on your Quebec City trip!
More Things to Do in Quebec
For more Quebec travel guides and itineraries, please check out these popular travel blog posts: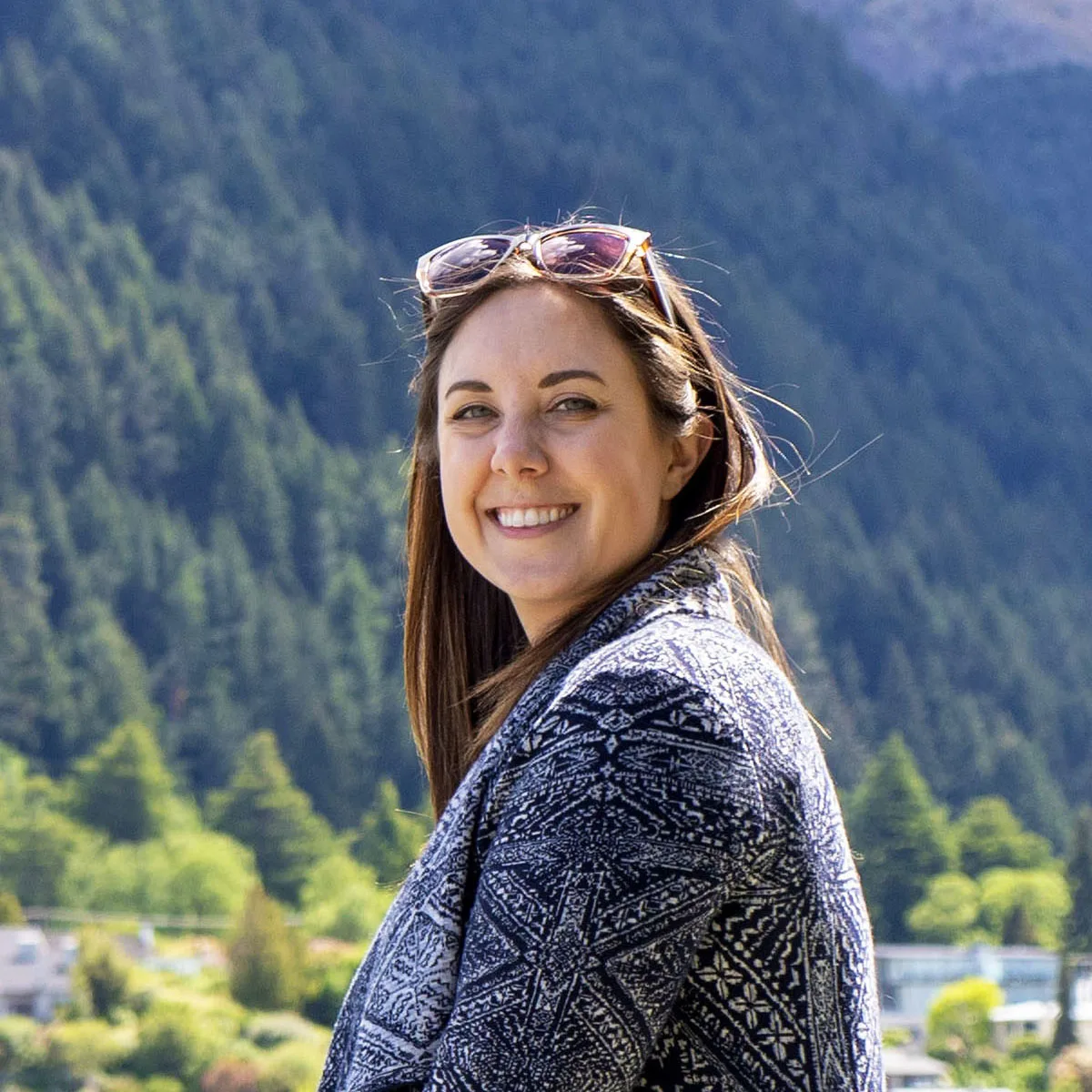 Lauren is the full-time travel blogger and content creator behind Justin Plus Lauren. She started Justin Plus Lauren in 2013 and has travelled to 50+ countries around the world. Lauren is an expert on vegan travel as one of the very first vegan travel bloggers. She also focuses on outdoor adventure travel, eco and sustainable travel, and creating amazing travel itineraries for cities and small towns.