Here are the best vegan restaurants in Dublin, Ireland. Dublin is a very vegan-friendly city, and don't let anyone tell you otherwise! Before visiting Dublin, I kept hearing about how Ireland does not cater to vegans or vegetarians. Both Dublin and Ireland exceeded my expectations.
Dublin isn't just an up and coming destination for vegans. There are an abundance of vegan eateries, vegan food festivals, and even Guinness is vegan now, too. You could spend weeks in Dublin and you probably still wouldn't be able to try every vegan, vegetarian, and vegan-friendly establishment.
Posts may be sponsored. Post contains affiliate links. I may be compensated if you make a purchase using my link.
When you travel to Dublin, you'll discover a vast array of vegan restaurants as long as you know where to look. Here are my recommendations for the best veg-friendly and vegan restaurants in Dublin.
Vegan Restaurants in Dublin: Cornucopia
It's Dublin's original vegetarian restaurant, opening way back in 1986. Cornucopia serves primarily plant-based meals, catering to vegan, sugar-free, gluten-free, and raw food diets.
Everything is made fresh. There's an emphasis on local and organic ingredients wherever possible. Every selection tastes like a home cooked meal, prepared with love and care. Even though the restaurant isn't entirely vegan, this is one of the best vegan restaurants in Dublin.
You can visit for breakfast, lunch, or dinner, with various menu offerings during different times of the day. Vegan items and allergens are clearly marked on the menu board. There are so many vegan offerings. In fact, the majority of menu items are plant-based.
Every day, they serve up two soups, five main courses, ten salads, wraps, and hummus plates. I recommend ordering a main course with two salads. And if you can manage, be sure to choose a dessert, too.
For my main course, I enjoyed a pastry pocket filled with a mix of mushrooms, eggplant, chickpeas, beetroot, and peanuts. As for my two salads, I ordered the Asian noodle salad with cucumber and asparagus, as well as the garlic potato salad.
Vegan Restaurants in Dublin: Coco Sova
While I didn't get the chance to try a full meal there, Coco Sova (formerly known as Sova Vegan Butcher) is a crowd-pleasing vegan restaurant in Dublin. They're open for brunch during the afternoon and dinner in the evening.
With a creative menu that will win over the omnivores in the crowd, take all of your friends to Sova for a great start to a night on the town. I visited Coco Sova on my Vegan Dublin Food Tour (no longer operational, sadly). I sampled two desserts, and they were divine.
Coco Sova reopened in a new location, but it now appears that they are temporarily closed. As their hours can be unreliable from time to time, I would definitely give them a call in advance to make sure they're open when you visit Dublin.
McGuinness Traditional Irish Takeaway
Visiting a local chipper is something you simply must do while you're in Ireland. McGuinness has a whole vegan menu in addition to their traditional menu. It's one of the best vegan restaurants in Dublin, especially after a night of drinking.
As it turns out, the owners both went vegan and decided to launch a fully plant-based menu. That way, anyone following a diet devoid of animal products could visit the chipper, just like their meat-eating pals.
If you're looking for anything deep-fried, greasy, or a snack that will hit the spot after a night at the pub, McGuinness is the place for you. Fries, onion rings, vegan sauces, vegan meats…and the list goes on!
Stoned Pizza and Takeaway (Formerly Apertivo)
Formerly called Aperitivo, Stoned Pizza and Takeaway is a pizza place specializing in vegan pizza and wings. While they don't serve exclusively vegan pizza, it does make up half of their menu. The pizza offerings here are quite original and ranging in variety.
There are eight different vegan pizzas, as well as the option to build your own pizza. From varieties like vegan pulled pork pizza and vegan spicy AF pizza, there's something for every taste. There are also two types of cauliflower wings and several kinds of fries with vegan cheese and sauces.
Vegetarian Restaurant in Dublin: The Happy Pear
While I went to one of their locations in Wicklow (just outside of Dublin), there's also a Happy Pear location in Clondalkin, Dublin. The Happy Pear isn't just a restaurant focusing on healthy food, it's a massive vegetarian brand that's swept the country. They have two cafes, a farm, and a product line.
The restaurant is vegetarian with the vegan items clearly marked. I visited The Happy Pear for breakfast on the way into Dublin at the end of my epic three week road trip of Ireland. I enjoyed a vegan croissant, some bread and jam, and a chia pudding.
Vegan Cafes in Dublin: It's a Trap
It's a Trap is a plant-based microbakery and coffee shop in Dublin. They serve wraps, toasties, cake and coffee. I simply must travel to Dublin again in order to try their vegan Reuben sandwich and cinnamon rolls.
Kale & Coco
Kale & Coco is another amazing vegan restaurant in Dublin, known for their nourishing bowls. They have breakfast options, smoothies, smoothie bowls, Buddha bowls, and sweet treats. All of the dishes look really healthy without sacrificing the taste.
Vegan Restaurants in Dublin: Pretend
Pretend is a 100% plant-based restaurant in Dublin that will keep the omnivores and herbivores happy. You'll find all of your classic and favourite comfort meals here, reimagined to be completely vegan. Try the "Chick'arnt Burger", the "Vish and Chips" or the "Tofu Bacon Cheeseburger".
Vegan Fast Food in Dublin: V-Face
V-Face is Dublin's first vegan burger bar with a wide variety of classic burgers, Beyond burgers, mushroom burgers, vegan big mac and chicken burgers. There are also vegan wings, hot dogs, toasties, loaded fries, sides, milkshakes, and coffee. Basically, this is the vegan fast food restaurant of your dreams.
Dublin Vegan: The Saucy Cow
The Saucy Cow is another amazing vegan fast food joint in the heart of Dublin. Located in Temple Bar, it's one of the best vegan restaurants in Dublin with a fantastic atmosphere and great food. Fries, burgers, wraps, sides, and even vegan dips…there are so many mouthwatering dishes to try.
Vegan in Dublin: Veginity
Veginity offers world-inspired plant based cuisine, described as "where street food meets fine dining". They've won several food awards in Ireland, including best street food and best vegetarian establishment. There's an all day breakfast, brunch, pastries and a dinner menu featuring dishes from the USA and Canada, France, India, Vietnam, Brazil, Mexico, Ireland and more.
VeGrill
VeGrill is an all vegan restaurant in Dublin, inside of Amber Grill. It looks like the food is prepared within the Amber Grill restaurant, but it's an entirely vegan menu. You can choose from a traditional Irish food menu, vegan kebab, vegan burgers, vegan sides and vegan dips.
Vegan Sandwich Co
Vegan Sandwich Co has grown from its humble beginnings as a tiny stall to opening two Dublin retail locations. These are some of the best vegan sandwiches in Dublin and there's a vast menu that goes beyond the world of sandwiches. You can order their all day breakfast, bowls, toasties, wedges, wraps, burgers, sides and more.
Vegan Bakery in Dublin: Buttercream Dream
Buttercream Dream is the original vegan bakery in Dublin, established in 2018 as a popup. They won "best bakery in Ireland" in 2019. You'll find Buttercream Dream at many local markets across the city, and you can order cakes online, too.
Insomnia Coffee Company
Insomnia Coffee Company is a coffee chain in Dublin with many locations across the city. We popped in for a cup of coffee and after a short while, I felt a little bit hungry. I ordered the vegan falafel flatbread. Many of their beverages can be prepared with plant-based milk. They also have a vegan salted caramel hot chocolate.
Fallon and Byrne Food Hall
On my vegan food tour of Dublin, we met at the wine cellar of Fallon and Byrne, a quaint grocery store with a wine bar in the basement. The wine for sale there has the vegan wines clearly marked, which is pretty rare.
Our group mingled and munched on a couple of light bites. We savoured a unique bruschetta toast with a pea spread, Mache lettuce, along with a quinoa and avocado salad. This was served with a side of roasted baby potatoes.
Whether you sample dishes from the salad bar in the Fallon and Byrne Food Hall or choose to dine at their restaurant, the vegan options are plentiful. It's rumoured that they once had a separate vegan menu. Be sure to ask for it, just in case it still exists.
Blazing Salads
Blazing Salads is a vegetarian, whole food deli with meals prepared using high quality ingredients. From Deliveroo, you can order their soup of the day, a vegan health treat box, a vegan samosa plate, salad bowls, and even a pizza platter.
UMI Falafel
UMI Falafel is an all vegetarian and vegan-friendly Middle Eastern restaurant in Dublin with several locations. Try the falafel, hummus, baba ganoush, and much more. Mostly everything is vegan on the menu, minus the haloumi cheese sandwich.
Bish Bosh Kitchen
Bish Bosh Kitchen is a vegetarian restaurant in Dublin that's very vegan-friendly. You'll find an assortment of goodies on the menu, like falafel kebab, jackfruit tacos, battered bean burger and a super salad. Please note that they do have vegan cheese, but you need to request that some items be prepared vegan.
Vegetarian in Dublin: FLIP
From the folks at Blazing Salads, FLIP is a vegan and vegetarian burger bar in Dublin. The majority of the burgers are vegan, like the black bean and quinoa burger and the sweet potato and millet burger. You can also order fries with vegan dips.
Fine Dining Vegan in Dublin: Glas Restaurant
Glas Restaurant is a modern vegetarian and vegan fine dining restaurant in Dublin. They use seasonal and local ingredients to create sustainable and gourmet meals. They are listed in the Michelin Guide. The menu is creative and adventurous, and many of the vegetarian dishes can be made vegan.
Govinda's
Govinda's is one of the oldest vegan restaurants in Dublin, serving Hare Krishna vegetarian Indian food in the city centre. While they don't use eggs, there are some dairy products in some dishes. A few of the meals are vegan. Be sure to ask while you're there.
Blackrock Market: Veggie Vibe Cafe and Aggie's Vegan Cafe
Veggie Vibe Cafe is an all vegan cafe inside Blackrock Market, Dublin's oldest market since 1986. There are currently six items on the menu that all sound delicious: full day Irish breakfast, Thai bowl, Mexican bowl, avocado toast, vegan burger and a vegan hot dog.
In addition, there's another vegan place at Blackrock Market called Aggie's Vegan Cafe. They serve healthy and satisfying soup, sandwiches, juices, cakes, coffee and tea.
Vegan-Friendly in Dublin: Zizzi
Zizzi is an Italian restaurant with a whole vegan section of the menu. You can order mixed olives, vegan bruschetta, vegan garlic bread, a rainbow salad, summer slaw, spicy mixed nuts, or vegan herb potatoes.
There are Zizzi locations all over the UK. We dined at the Zizzi restaurant in Inverness, Scotland. We'll have to try the Dublin one someday, too.
WokeCup Cafe
WokeCup Cafe is an awesome vegetarian and vegan restaurant in Dublin. All of the vegan dishes are clearly marked on the menu. Breakfast, brunch, lunch, coffee, WokeCup Cafe has got you covered.
The Rolling Donut
The Rolling Donut is a vegan-friendly donut shop in Ireland with seven locations. They have both vegan and non-vegan doughnuts at their bakeries. On their website, The Rolling Donut showcases 10 different vegan donuts. Try to stop by earlier in the day as sometimes they sell out!
Dublin Vegfest: Dublin's Vegan Festival
It was meant to be. Dublin Vegfest happens just one weekend a year, and it happened to be the weekend I was visiting Dublin! How lucky was that?
It's Ireland's largest vegan food event, with loads of vendors, cooking demos, speakers, and more. I thoroughly enjoyed walking around the grounds and eating as much food as I could. It's a giant celebration of the vegan lifestyle in Ireland.
There were tons of local businesses with delicious eats that I couldn't find back at home. Dublin Vegfest made a comeback in 2022, and I'm thrilled that it's back. I can't wait to attend again in the future.
Bonus: Guinness Storehouse in Dublin
Guess what – Guinness is vegan now! Vegans, rejoice! Trust me, you'll want to take a tour of the Guinness Storehouse in Dublin. You can spend all afternoon exploring the several levels of exhibits, which detail everything relating to this famous Irish beer.
You'll learn about its history, the brewing process, and even the advertising campaigns over the years. At the end of the tour, enjoy a pint of Guinness at the Gravity Bar from the top floor. Savour your beer while taking in spectacular 360 degree panoramic views of Dublin's skyline.
In Summary: Vegan Restaurants in Dublin are Plentiful
Dublin is extremely vegan-friendly and you won't run out of food to try while you're there. The vegan restaurants in Dublin continue to grow in number, and one fifth of restaurants in the city offer at least one vegan menu item.
There's a good chance that you can wander into a random restaurant and find something plant-based and delicious. However, this Dublin vegan guide shows you the best of the best, and I hope you enjoy some yummy vegan meals in Dublin, like I did.
Want to see more photos of Dublin?
View all of our travel photography in one place! You can browse and buy any of our pictures in the form of canvas prints, things for the home, and more!
More Vegan Guides in Europe
I write extensively about vegan food around the world, and I'm one of the very first vegan travel bloggers. Here are some more vegan guides for European cities and destinations.
Need Travel Insurance?
You should never leave home without travel insurance! Check out the best rates to make sure you're covered in case of an emergency or accident.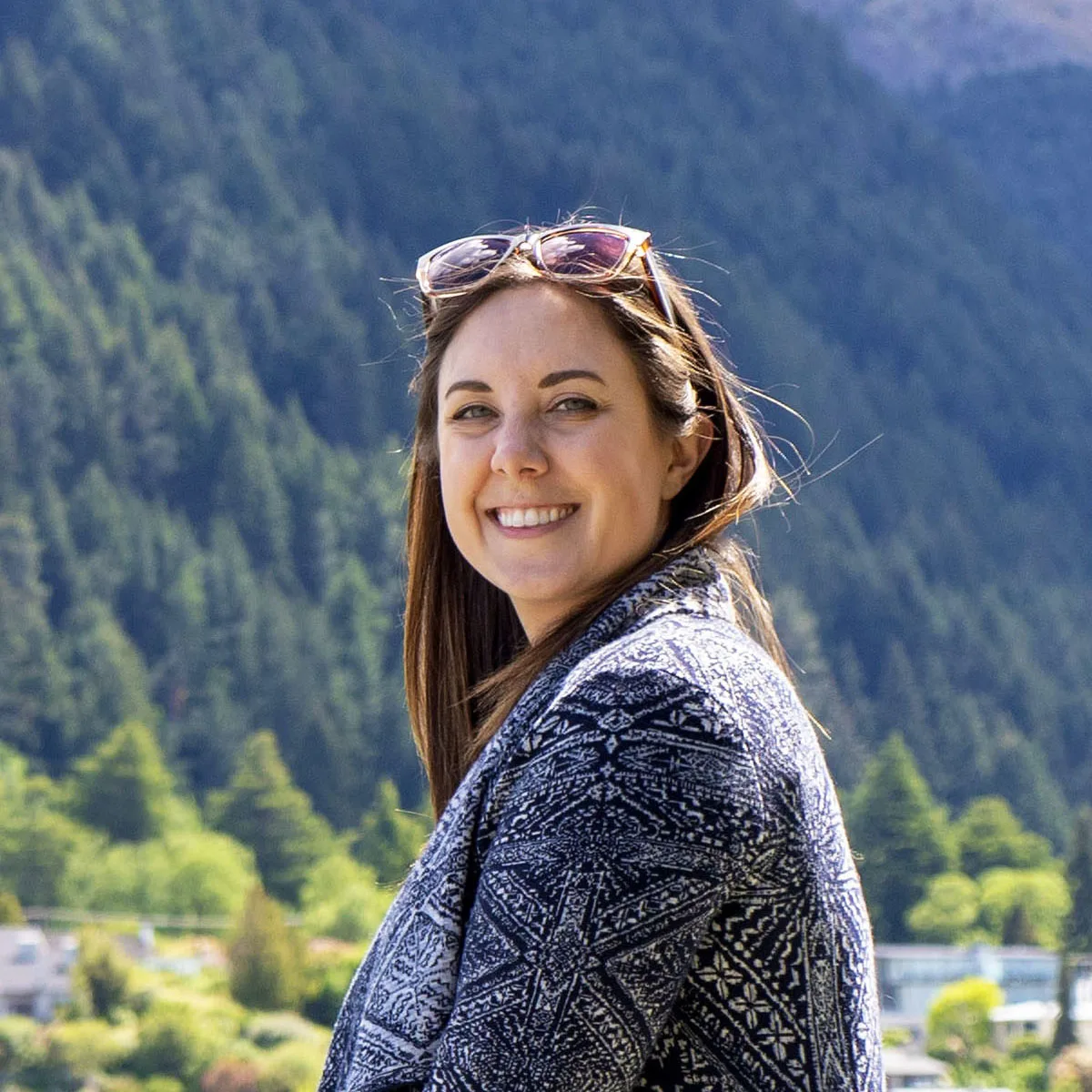 Lauren is the full-time travel blogger and content creator behind Justin Plus Lauren. She started Justin Plus Lauren in 2013 and has travelled to 50+ countries around the world. Lauren is an expert on vegan travel as one of the very first vegan travel bloggers. She also focuses on outdoor adventure travel, eco and sustainable travel, and creating amazing travel itineraries for cities and small towns.