This is the ultimate guide to the best vegan restaurants in Glasgow. I've returned to Glasgow on three separate occasions now, and I'm always updating and improving this guide to the best vegan food in Glasgow. Whether you decide to visit one of Glasgow's 100% vegan restaurants or a veg-friendly establishment, those sticking to a plant-based diet will not go hungry.
Is Glasgow the most vegan-friendly city in Scotland and all of the UK? While Edinburgh also happens to be incredibly vegan friendly, Glasgow has won the title as the most vegan-friendly city in the UK in the past. There are always new places popping up, and I'm keeping this vegan guide to Glasgow as up to date as possible.
Posts may be sponsored. Post contains affiliate links. I may be compensated if you make a purchase using my link.
At the same time, Edinburgh has always had a number of vegetarian offerings, with vegan restaurants steadily on the rise. If you are looking for the best vegan restaurants in Scotland, I suggest visiting Glasgow, Edinburgh, Aberdeen, and Inverness. There are even great vegan finds in smaller places like Fort William. It's easy to find vegan food no matter where you go in Scotland!
On our two week tour around Scotland, Justin and I visited Glasgow first. Since then, I've returned to Glasgow two more times, so I'm always adding new vegan eats to this guide. With all of the yummy vegan restaurants in Glasgow, we can easily see why it was named the most veg-friendly place in the country.
Vegan Restaurants in Glasgow: The Glasvegan
The Glasvegan is a plant-based, fast food restaurant in the heart of Glasgow. It's a smaller space indoors with a little patio out front on warm weather days, though you can also opt for takeaway. Justin and I brought meals back from The Glasvegan to our nearby hotel room on one occasion, and we've also dined in the restaurant.
It's also a fantastic vegan breakfast establishment in Glasgow offering both sweet and savory crepes, as well as a vegan full Scottish breakfast. When you visit The Glasvegan, don't miss your chance to take a photo with their famous yellow road sign that reads "vegans" with an arrow pointing to their cafe!
Justin and I have sampled their "Not-Dogs", including the flavourful Mexi Dog and the Sweet Onion and Roasted Pepper hot dog. The vegan mac n cheese is topped with veggie bacon bits for an extra bit of yumminess.
We've also tried their delicious nachos with all of the fixings. Got a sweet tooth? There's no shortage of mouthwatering desserts, baked goods and chocolates, all 100% vegan.
Vegan Restaurants in Glasgow: Stereo
Stereo is a staple in Glasgow's restaurant, bar, and live music scene, and has been for well over a decade. By day, it's a vegan bar and kitchen. By night, it's a hip restaurant and concert venue. While we didn't have the opportunity to check out any live gigs, Justin and I did sample the tasty cuisine one evening in Glasgow.
Stereo is without a doubt one of the best vegan restaurants in Glasgow. From the amazing service to the delicious food, you should definitely check out Stereo when traveling to Glasgow.
The menu selections are created using ingredients that are fresh and in season, so you might find it changing from time to time. When we visited Glasgow, there were intriguing small shareable plates, sandwiches, pizzas, burgers, and pasta.
Justin ordered the Fettucine with Porcini Mushrooms (mushrooms in a creamy sauce with parsley and crumbled parmesan). I decided to go with one main and one small plate: the Roast Potato Salad (with savoy, red onion, and rocket), and the Baba Ghanoush with sourdough bread. I loved the toasted pumpkin seeds on top of the dip, which added a lovely added crunch.
Vegan Restaurants in Glasgow: Mono
Mono dates all the way back to 2002, serving up delicious vegan food and drinks. It's a mainstay in Glasgow's vegan scene, and shares the same owner as Stereo (makes sense…Mono and Stereo!). Similar to Stereo, Mono also hosts live music gigs and performances, in addition to its restaurant.
On the menu, you'll find sandwiches, pizza, schnitzel, burgers, mac n' cheese, hummus, soups, salads, and more. There are also gluten-free options, and they'll be sure to assist you if you have any other food allergies.
I couldn't resist trying the "Pizza Crunch", which is described as "a Scottish staple done the Mono way, deep fried pizza slice served with chips and a pickled onion". Deep-fried pizza? Heck yes! I couldn't believe my eyes when the dish arrived. It looked like an order of fish and chips, except it was a battered and fried slice of pizza.
I had no idea that the dish would be so large and filling. I ordered a side of mac and cheese because I wanted to try that as well, but could only finish half of both dishes since I was on my own that day. Had Justin been there, I could have shared my food with him! You've been warned…the pizza crunch is a very filling and tasty treat.
Glasgow Vegan Restaurants: Suissi Vegan Kitchen
Suissi Vegan Kitchen offers vegan Asian cuisine in Glasgow's West End. I heard so many excellent things about Suissi Vegan Kitchen, so I was really excited at the opportunity to finally dine there. This restaurant did not disappoint and in fact, it was difficult to choose what to eat from the menu.
There are all sorts of yummy dishes like noodle soups, gyoza, mushroom dishes, curries, pad Thai, and more. I settled on the Satay Tofu to start and the Cantonese Crispy Noodles as my main dish. I would love to return to Suissi Vegan Kitchen someday to sample even more meals from the menu. It was just so good.
Since the restaurant first opened its doors in Partick back in 2019, it's been a favourite among vegans and non-vegans alike. Mama Lim, owner and chef, takes inspiration from her roots in Malaysia and other Asian countries to create unique Asian-fusion plant-based dishes. Without a doubt, Suissi Vegan Kitchen is one of the best vegan restaurants in Glasgow and one of the top restaurants in Glasgow, period.
Glasgow Vegan Restaurants: Soul Food Kitchen
Soul Food Kitchen is one of the 100% vegan restaurants in Glasgow, where you can be certain to find entirely vegan meals on the menu. In fact, they proudly boast that they're the top rated Glasgow vegan restaurant on Happy Cow. After dining here, I could easily see why. The food was delicious!
They focus on serving up healthy and hearty meals, like soups, bowls, burgers, juices, kombucha, raw cakes, coffee and tea. I suggest trying the Green Beast Burger (their signature green patty topped with cashew cheese) and the broccoli with garlic and chili.
Others in my group tried other burgers, bowls, and avocado toast and everyone adored their meals. I don't think you can go wrong, no matter which dish you choose.
Vegan in Glasgow: Serenity Now
Inspired by that famous Seinfeld phrase, the Serenity Now cafe is one of several entirely vegan places in Glasgow. It's a fabulous vegan brunch spot, with classic faves like French toast, pancakes, avocado toast, seitan chicken and waffles, and huevos rancheros.
I dined at Serenity Now for lunch while wandering around Glasgow's west end. For lunch, I ate the Rueben sandwich (topped with a big pickle!) with a mac and cheese bowl on the side. The food here is comforting and really filling. It's a great spot to refuel during those days where you're walking all over town.
Non Viet Vegan
Non Viet Vegan is an authentic Vietnamese restaurant gone totally plant-based in Glasgow. At its core, Vietnamese cuisine aims to balance the flavors of spicy, sweet, salty and sour. Now, they've managed to recreate all of these tastes in their reimagined vegan dishes.
As their website states, "Order a hot bowl of Pho and let the flavours take you on a journey from the North to the South of Vietnam." Other dishes to try include the Sizzling Tofu & Mushroom, the Presidential Bun Cha, and the Crispy South Vietnamese Pancake.
Lotus Vegan Cuisine
Lotus Vegan Cuisine is another amazing vegan restaurant in Glasgow serving up delectable Asian cuisine. If you're looking for vegan Chinese food in Glasgow, definitely head over to Lotus Vegan Cuisine for dining in or takeaway.
They offer a wide variety of starters, soups, tofu dishes, faux chicken, faux beef, faux pork, homemade seitan, rice dishes, noodle dishes, and so much more. While they have focused on takeaway for a number of years now, they're finally beginning to open back up as a sit-in restaurant.
Old Fashioned Street Food at Nice N Sleazy
Nice N Sleazy is a cocktail bar and music venue in Glasgow. All week long from 5pm to 10pm, Old Fashioned Street Food serves up vegan street food at Nice N Sleazy. Try the southern fried chik*n, vegan burgers, chili cheese fries, pulled jackfruit, pakora, or any of their tasty side dishes.
Smiths Vegan Cafe
Smiths Vegan Cafe is one of the newest vegan restaurants in Glasgow. You'll find sandwiches, foccacia, and toasties on the menu, along with flavorful coffee beverages and sweet treats. One of their most popular treats is their pistachio cookie, and all drinks can be prepared with soy, almond, oat or coconut milk.
Parveen's
Parveen's is a small vegan Pakistani restaurant typically serving one or two main dishes per day, along with a breakfast dish and some dessert offerings. While the menu is very limited, the food is fresh and delicious, noted as some of the best vegan food in Glasgow.
Vegan Breakfast in Glasgow: Rose & Grant's
While Rose & Grant's isn't a vegan or vegetarian establishment, they pride themselves on catering to vegans. It's a deli that boasts about their delicious vegan square sausage, as well as their vegan breakfast and brunch options. This is one of the most vegan-friendly places in Glasgow and much beloved by vegans and omnivores.
From sandwiches to cakes to oat milk lattes, it's easy to see that there are an abundance of vegan options at Rose & Grant's deli and cafe. I ordered the avocado toast and an oat cappuccino when I had breakfast at Rose & Grants. Both were exceptional! There are also many vegan desserts, pastries and baked goods available.
The Red Onion
The Red Onion is an omni restaurant with a separate vegan menu, as well as a vegan tasting menu. There are many innovative selections on the menu, like haggis bon bons, a crispy bean cutlet, truffle macaroni, and banana fritters, that set this restaurant apart from so many others. While I tend to stick to entirely vegan restaurants when I can, I'd love to check this one out the next time I'm in Glasgow.
Glaschu
Glaschu (pronounced Glas-a-hoo) is the Scottish Gaelic for Glasgow (meaning "dear green place"). This restaurant showcases modern Scottish fine dining with its innovative menu of exquisite dishes and intriguing cocktails. This isn't a vegan restaurant in Glasgow, but Glaschu will happily cater to vegans and vegetarians.
Glaschu is a fabulous restaurant to meet for lunch or dinner with your family and friends, especially if you're dining in a mixed group of vegans, vegetarians and omnivores. I savoured a starter, a main course, and a cocktail for lunch at Glaschu. The staff were very attentive in preparing vegan meals and were able to easily adjust vegetarian options or even create new dishes.
I started with a fried artichoke dish that came with grilled vegetables, chickpea polenta, and red pepper puree. The chef took the base from another omnivore dish and added some other elements to create a vegan appetizer.
For my main course, I ordered the roasted cauliflower dish, which is a staple on their regular menu. My cocktail featured banana and lemon flavours, and even had a little banana chip attached to the glass with a tiny clothespin!
Ubiquitous Chip
Ubiquitous Chip (known as "The Chip") is a fine dining restaurant on Ashton Lane featuring Scottish cuisine. The restaurant itself is elegantly decorated, and you can enjoy delicious food and an expansive selection of wine here.
There is a separate vegetarian tasting available, and it's a vegan-friendly establishment. Many of the selections on the vegetarian menu are vegan or can be prepared vegan. I enjoyed a vegan three course meal at the Ubiquitous Chip: vegan haggis, charred broccoli and tempura leaves, and roast pineapple with coconut panna cotta for dessert.
It was vegan fine dining in Glasgow at its best. I'd double check about vegan food in advance before dining here just to be sure, but I was accommodated without any difficulties.
Gamba
Gamba is primarily a fish and seafood restaurant in Glasgow, but that doesn't mean that there isn't good food for vegetarians and vegans! I had a delicious vegan pesto gnocchi for lunch that wasn't listed anywhere on the main menu, but you shouldn't have a problem requesting it in advance.
If you're looking for a restaurant with options that will please the omnivores in the crowd, Gamba is an excellent choice. Just make sure you inquire about vegan options in advance, and see if you can request this delicious vegan pesto gnocchi dish.
The Hug & Pint (Formerly Vegan, Now Vegetarian)
The Hug & Pint is a formerly vegan restaurant turned vegetarian as they've decided to introduce dairy and eggs to the menu (why!?). This Glasgow vegan eatery has switched focus recently and now offers Mexican-inspired cuisine, sharing plates, and breakfast plates.
111 By Modou
111 by Modou is an exciting restaurant led by Head Chef Modou Diagne. The restaurant features its eclectic five course tasting menu, which is continually rotating with the seasons. You choose one of two main ingredients for each meal, and the rest of the dish is a total surprise.
You can make special dietary requests with ease, including vegetarian, vegan, gluten-free, and allergies. 111 by Modou is a fine dining restaurant that's great for vegans and omnis alike.
I enjoyed a five course vegan meal, which included the following dishes: charred lettuce with tomato puree and onion, a melon gazpacho, artisan gnocchi with pickled celeriac and candied walnuts, wild mushroom with parsnips, and a vanilla sorbet with tofu mousse. Dining at 111 by Modou was such a treat.
Vivi's Deli
Vivi's Deli is a fantastic spot for lunch or dinner in Glasgow's southside, and it's one of the best vegan restaurants in Glasgow. This is a 100% vegan deli in Glasgow. You'll find deli sandwiches, wraps, salads, coffee, and more. The restaurant boasts a huge outdoor patio, and they also serve up tantalizing desserts.
The Glad Cafe
The Glad Cafe is a cafe, bar and arts venue in Shawlands on the southside of Glasgow. From morning to night, you can expect amazing meals and drink, all free from animal products. They serve their legendary pizzas and a massive weekend brunch.
In addition, you can also find burgers, salads, bowls, and snacks on the menu. There are even a few desserts as well. The Glad Cafe is also a performing arts venue featuring musicians, comedians, film screenings, and small theatre productions.
Ranjit's Kitchen
If you're seeking delicious and hearty Punjabi food, head straight to Ranjit's Kitchen. The menu is completely vegetarian and there are many naturally vegan dishes on the menu. They're also willing to make many of the dishes vegan upon request. Be sure to try the comforting curries and the roti when you're there!
Vegan Glasgow Cafes, Bakeries and Coffee Shops
Who loves a great coffee shop, especially when there are vegan treats to nibble on as you sip your cappuccino? Here are a few Glasgow cafes that have vegan offerings, including plant-based milk and desserts. Pretty much every coffee shop in Glasgow offers oat milk, soy milk and perhaps others as well, so I'll focus on the cafes that have vegan desserts and baked goods in this section.
Plant Blonde
Plant Blonde is a vegan cafe and bakery in the west end of Glasgow. There's always a large display case full of tempting treats, like bars, brownies, cakes, buns, cookies and other pastries. You can also order coffee and tea drinks, all 100% vegan, naturally!
While there is usually a small indoor dining space, they only had a takeout window open when I visited. Sometimes there are sandwiches or light bites for lunch, and you can also order custom cakes for special occasions here, too. Plant Blonde is planning for a second location inside the LUSH store in Glasgow, which is super exciting for them!
Ushi's Coffee Corner
Ushi's Coffee Corner is a 100% vegan cafe offering lunch meals (sandwiches and rice bowls), vegan treats, and espresso beverages. It's a queer-run coffee shop and they also run vegan popups for other small businesses at their establishment on occasion.
You can check out local art displayed all over the walls of this cute cafe. Although I only stopped by for a coffee, it seems like there are always events happening at Ushi's Coffee Corner, and I'd love to return for brunch or lunch soon.
Riverhill Coffee Bar
I stumbled upon Riverhill Coffee Bar in Glasgow's city center on the search for good coffee and vegan treats. The woman working behind the counter also followed a vegan diet herself, so she quickly pointed out every plant-based treat. I'm always surprised (and delighted!) on how many occasions I ask a staff member about vegan items, and they happen to follow a vegan diet, too.
I couldn't resist trying one of the tahini brownies with my Americano. If you're into lattes or cappuccinos, they have a few kinds of plant-based milks. The brownie was super rich and delicious. Riverhill Coffee Bar is pretty cozy with limited seating. You might be able to find a spot to sit in the cafe, although it's possible you'll have to take your snacks and drinks away with you.
Papercup Coffee Company
Papercup Coffee Company is another fabulous coffee shop in Glasgow with great coffee and yummy vegan treats. While I only ordered an Americano, they have a number of vegan desserts and baked goods on hand.
I love the mural splashed across one of the walls. It's a quaint and cozy spot in town, so don't miss this one if you're a coffee lover.
Tantrum Doughnuts
Tantrum Doughnuts is one of the best places to find vegan donuts in Glasgow. While the majority of the doughnuts aren't vegan, they have at least two vegan donuts per day. When I visited early in the morning, they were already sold out of one flavour of vegan doughnut. You'll need to come early as they're flying off the shelves!
I chose a pumpkin caramel vegan doughtnut as it was the only option available. Normally, I wouldn't choose anything made with pumpkin as it's totally not my thing, but I was pleasantly surprised here. The doughnut tasted more like caramel with pumpkin seeds on top. I ate it as I walked around the streets of historic Glasgow, which seems like such a dream now.
Gordon Street Coffee
I entered Gordon Street Coffee simply to order an Americano. I needed a burst of caffeine in the middle of the day, after spending a morning and afternoon walking all over the place. The coffee here is rich and flavourful.
I was surprised to spot a sign in the cafe showing that Gordon Street Coffee offers vegan cakes and bars. These are clearly marked on a little blackboard menu. So, if you'd like to have a sweet treat, pop by Gordon Street Coffee.
Fun fact: we ended up purchasing whole beans from Gordon Street Coffee's location in Edinburgh as wedding favours for our destination wedding in Edinburgh. We bought their "Edinburgh Roast" beans and made up little bags of coffee beans for our wedding guests. It was such a cute idea and perfect coming from coffee lovers like ourselves!
Glasgow Hotels with Vegan Breakfast Offerings
I've now stayed at two different hotels in Glasgow's city centre, and both offered great vegan breakfasts. One even offers vegan snacks throughout the day. Here's what you can expect to eat at Grasshoppers Hotel and the Maldron Hotel in Glasgow.
Vegan Food at Grasshoppers Hotel
We could have dined at even more vegan restaurants in Glasgow if it weren't for our hotel being so fabulous. We aren't complaining! Grasshoppers Hotel offered a delicious breakfast with many vegan options, like baked beans, bread, fresh fruit, cereal with soy milk, coffee, and tea.
Next, the staff at Grasshoppers puts out plates of sausage rolls in the afternoon, including vegan ones! Furthermore, Grasshoppers does offer vegan-friendly options at their restaurant for dinner, although we didn't personally experience it. You can make a reservation ahead of time and request a vegan meal without any issues.
Maldron Hotel Glasgow
The Maldron Hotel in downtown Glasgow opened in 2021 and it is a 4-star hotel in Glasgow City. The location is perfect as it's easy to walk all over town, and it's also a quick walk to the subway and train station.
Definitely stay for breakfast at the Maldron Hotel Glasgow. There are lots of vegan options at their breakfast buffet. I was delighted to see vegan sausages, hash browns, fresh fruit, toast and jam, and a variety of beverages. (Sorry for the lack of photos, it was a great breakfast spread though!).
More Vegan Guides in Europe
I write extensively about vegan food around the world, and I'm one of the very first vegan travel bloggers. Here are some more vegan guides for European cities and destinations.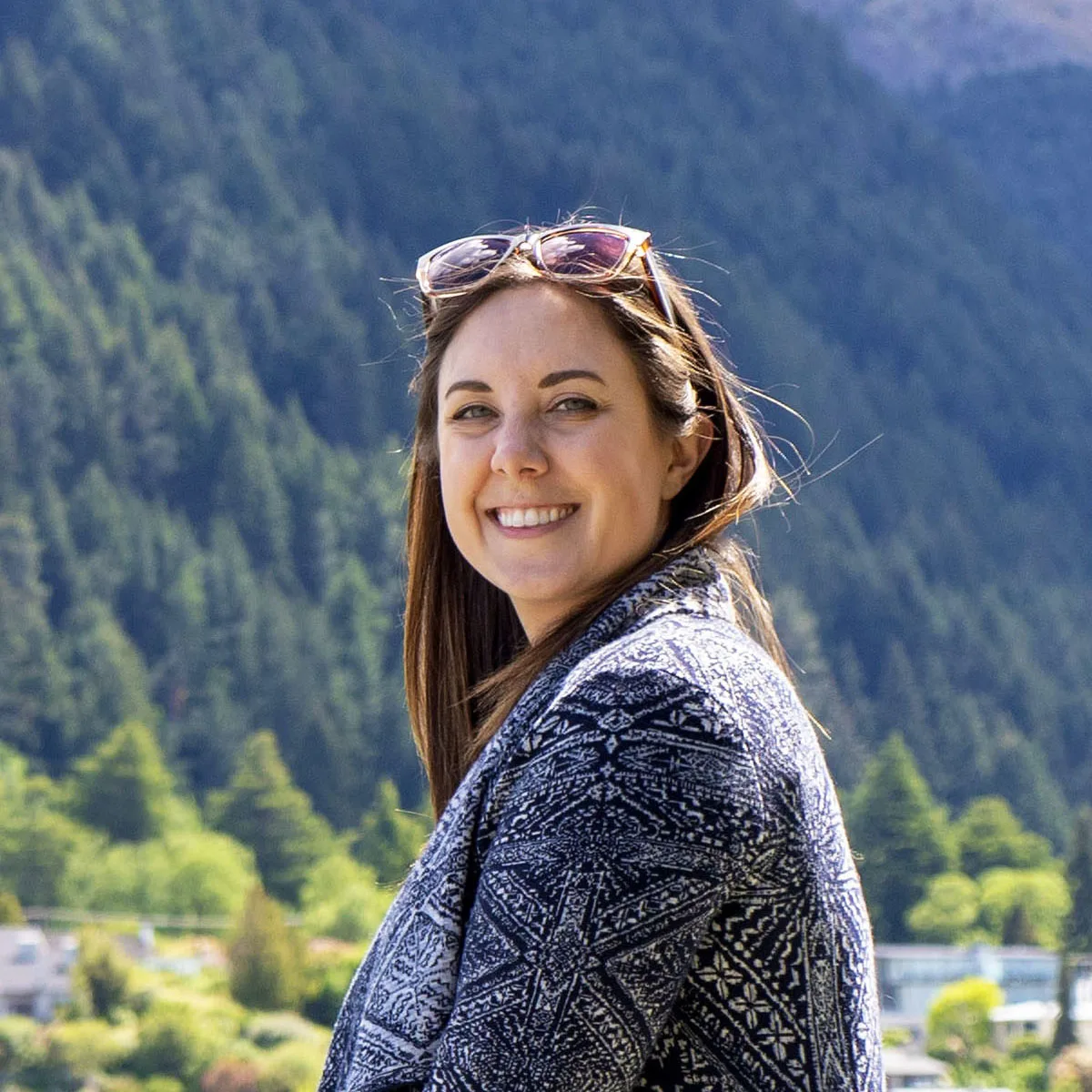 Lauren is the full-time travel blogger and content creator behind Justin Plus Lauren. She started Justin Plus Lauren in 2013 and has travelled to 50+ countries around the world. Lauren is an expert on vegan travel as one of the very first vegan travel bloggers. She also focuses on outdoor adventure travel, eco and sustainable travel, and creating amazing travel itineraries for cities and small towns.