Les Cafes du Soleil is one of the best coffee shops in Quebec City, and it was one of our favourites from our trip to Old Quebec. I first wrote this article in 2014 after our first trip to Quebec City, and I've decided to update it with lots of important information.
First, I'm so grateful to hear that Les Cafes du Soleil is still operating since our first time visiting Quebec City. I fell in love with this cute and cozy coffee shop, and I'm glad to hear that I can sip coffee there on my next trip to Quebec.
Posts may be sponsored. Post contains affiliate links. I may be compensated if you make a purchase using my link.
When I first wrote this article, Les Cafés du Soleil had no official website, social media presence, or anything like that. Nowadays, they've just launched an online shop so you can order their coffee from home. Back in 2014, it looked like a favourite place among locals and the kind of place that tourists would visit if they knew where to look.
Quebec City Coffee Shops
Established in 1993, Les Cafes du Soleil is located at 143 Rue Saint-Paul in Old Quebec's Lower Town. It's within walking distance from Quartier Petit Champlain, Place Royale, and the waterfront port where you can take the ferry to Levis. When you're feeling tired from walking around all day, treat yourself to an afternoon pick-me-up at this coffee shop in Old Quebec.
Quebec City seems to have a lot of chain coffee shops that you see in every city in Canada. I urge you to stay away from those boring, generic coffee shops and search out those small, independent cafes. Justin and I stumbled upon Les Cafés du Soleil because it was near our hotel in Lower Town. I recommend that you try one of the top Quebec City coffee shops.
Visiting Les Cafes du Soleil
Les Cafes du Soleil has an adorable exterior. Inside, it's a coffee lovers' paradise. You'll notice an assortment of coffee beans from around the world behind the front counter. They serve drip coffee, espresso, lattes, cappuccinos, and freshly baked pastries to satisfy your sweet tooth.
On the opposite wall, there's a large variety of coffee brewing equipment and accessories, teapots, and mugs. If you love tea over coffee, you'll be wowed by over 30 different types of loose leaf teas. As I am a coffee lover, I ordered an Americano that was bold and delicious. There are a few seats indoors and a couple of places outside if you'd like to enjoy the sunshine on the tiny patio.
About the Coffee at Les Cafés du Soleil
If you have the opportunity to try the coffee at Les Cafés du Soleil, you are in for a treat. They roast their coffee beans by hand and have for over 25 years using the TAG roasting method (Torrefazione Artigianale Granito). This method allows you to roast single origin coffee beans to their full potential, allowing for the complete caramelization of its sugars.
It's similar to the fine art of winemaking. Every coffee bean has unique characteristics that it draws from its soil, environment, climate, altitude, and the way it is harvested. The coffee roasters at Les Cafes du Soleil have almost four decades of expertise when it comes to choosing green coffee beans and roasting them to their full potential.
In doing so, they create micro batches of coffee and tea that's harvested with respect to the environment. They also have great relationships with these small tea and coffee growers. When you visit Les Cafes du Soleil, you can enjoy a beverage at the coffee shop or buy some freshly roasted beans to bring home with you.
Enjoying Coffee at Home
You don't need to visit Quebec City to enjoy this coffee at home! Back when I first wrote this article, I figured that I could only taste this delicious coffee in Old Quebec. Nowadays, I can order it online and have it shipped right to my house!
At the online shop for Les Cafes du Soleil, you can order this amazing coffee and ship it anywhere within Canada. Right now, there is free delivery to Ontario and Quebec if you spend over $50. I recently had the opportunity to brew coffee that came from all over the world at home, thanks to Les Cafés du Soleil.
Coffee Beans From Around the World
There are numerous varieties of coffee beans to try at home. Here are a few that you can order:
Tanzania Kilimanjaro (grown at an altitude of 1700 meters on the volcanic slopes of Mount Kilimanjaro)
Galapagos Islands (organically grown coffee trees that benefit from a microclimate)
Papua New Guinea (high quality, well balanced)
Peru Selva (grown at an altitude of 1600 meters in the Amazonian province of Rodriguez de Mendoza)
India Black Roast Plantation (from the Shevaroys region of India, grown at 1600 meters)
Guatemala Antigua Specialized Roast (altitude of 1350 meters on the southern slope of the Antigua Valley)
Indonesia Flores Watujaji (produced in small quantities by a local cooperative of around thirty families)
There are more to choose from as well. As you can see, you can try coffee from all over the world to discover your favourites. I am currently drinking the Tanzania Kilimanjaro coffee and it's rich, flavourful, and so delicious. It's instantly one of my new favourite coffees.
Whether you are able to visit Les Cafes du Soleil in person or order some of their coffee beans to try at home, you're in for a treat. From one coffee lover to another, you're going to want to sample this coffee ASAP!
If you aren't a fan of coffee or tea, they also have hot chocolate, too! I also love how every bag of coffee beans comes with its own matching square of dark chocolate. Plus, if you love coffee and chocolate, try their chocolate covered espresso beans. Yum!
Do you love trying new cafes and coffee when you travel? Tell me about your best coffee travel memories!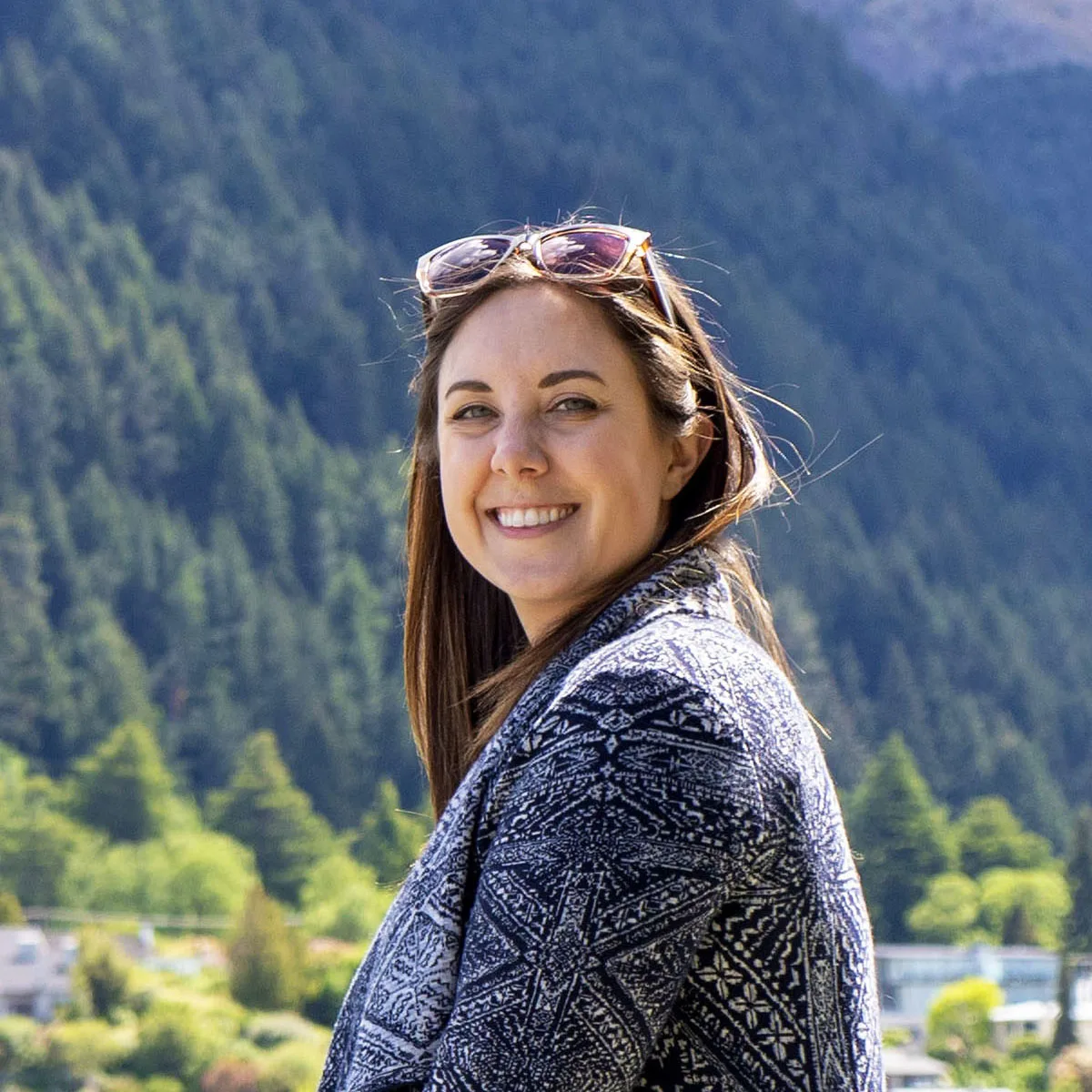 Lauren is the full-time travel blogger and content creator behind Justin Plus Lauren. She started Justin Plus Lauren in 2013 and has travelled to 45+ countries around the world. Lauren is an expert on vegan travel as one of the very first vegan travel bloggers. She also focuses on outdoor adventure travel, eco and sustainable travel, and creating amazing travel itineraries for cities and small towns.