I'm always on the hunt for delicious coffee when I travel, and there's no shortage of amazing Belleville coffee shops. The cafes and coffee shops in Belleville are all quite unique from one another. One exists inside a shipping counter on the waterfront, while another pairs coffee with cycling. Another focuses on freshly baked sourdough bread as it also serves up rich and fragrant brews.
During my three days in Belleville, I made sure to hit up all of the coffee shops in town. These are all taste tested by me, and I give them all my seal of approval! In addition to sampling so many caffeinated beverages, I also created a vegan guide to Belleville to share all of the plant-based eats in the city. Without further ado, here's where you need to go in Belleville if you're looking for coffee.
Posts may be sponsored. Post contains affiliate links. I may be compensated if you make a purchase using my link.
Best Belleville Coffee Shops: The Brake Room
The Brake Room Coffee and Bikes has a cute name and it's the perfect place for cyclists and coffee lovers. First and foremost, the Brake Room is a bike shop, as you'll be able to tell by the bicycles hanging in the storefront window. Once you walk into the shop, you'll see a counter where you can order your favourite bevvie.
The Brake Room is a community gathering place for cyclists and non-cyclists, coffee lovers and those who don't love coffee. For those who do love coffee, they serve direct-trade coffee beans that are expertly roasted. There's also a small selection of locally made snacks, breakfast, and lunch foods.
I ordered an iced Americano with oat milk when I visited the Brake Room, which is one of my go-to summer drinks. I enjoyed this delicious drink on my drive back home from Belleville at the very end of my trip. Save the best for last? It's hard to pick favourites, but this is one of the best Belleville coffee shops for sure.
Belleville Coffee Shops: Gourmet Diem
Gourmet Diem is a cafe and gourmet food store in Belleville, Ontario. There's a spacious indoor seating area, as well as a lovely outdoor patio. In the summer, I recommend sitting outdoors on the patio. The flooring is brightly painted and a really cool work of art that will be right beneath your feet.
All of your favourite drinks appear on the menu: lattes, mochas, Americanos, and even a turmeric latte. They also offer smoothies, sandwiches, salads and soups. On their online menu, I noticed that they carry a vegan chocolate cake, but it wasn't out in the main display. Upon inquiring, I was told that it was back in the freezer and not very popular. I suggest moving it out to the main display because no one wants to order a slice of frozen cake! I would have ordered it, had it been out on display.
Gourmet Diem is also licensed and carriers beer and cider, if you aren't feeling like a coffee. Give their little grocery section a browse because there are some unique items. Hot sauces, mustards, wine jellies, spices, granola, maple syrups, vinegars…there are all sorts of interesting pantry items that will elevate your meals at home.
Quinte Corner Cafe
Quinte Corner Cafe is an adorable little spot on a bustling corner of Belleville's downtown core. It's a popular breakfast and lunch spot, as well as one of the best Belleville coffee shops. I went to the Quinte Corner Cafe for breakfast and really enjoyed the avocado toast.
As for my iced coffee with oat milk, the barista added a little too much oat milk (it's quite milky!), but it still tasted good. There are all kinds of coffee and tea beverages on the menu, as well as hot chocolate. I really loved how they clearly marked the vegan menu items. It's also great for anyone who is following a gluten-free or keto diet, as those are clearly marked as well.
Quinte Corner Cafe is also licensed and sells beer and wine. There are a wide variety of desserts, including vegan, gluten-free, nut-free and keto. I love how this cafe is so conscious of dietary preferences and allergies, making it a welcome place for all to enjoy.
Benji's Cafe and Bakeshop
Benji's Cafe and Bakeshop is a new Belleville cafe that's opened at Pop-Ups on the Bay in Zwick's Park. This means that the cafe will only remain open during the summer (Wednesday to Sunday, and from Friday to Sunday throughout September). Hopefully this event will return next summer and we'll see Benji's come back as well! It's one of the best Belleville coffee shops.
They offer coffee and "not coffee" on the menu. Of course, I chose coffee! Another iced Americano with oat milk (surprise, surprise!). It was really refreshing and perfectly paired with a stroll around the park. I would love to return to try their cinnamon buns. They have all sorts of flavours, including a vegan cinnamon bun. Yum!
Small Scale Bread
Small Scale Bread is primarily a bakeshop featuring freshly baked sourdough loaves. But, there's more to their shop than bread (although please get a loaf of their bread, it's amazing!). There is a small shop featuring artisan products and Small Scale Bread also sells baked goods and desserts.
In terms of coffee, it lives up to the name of "small scale" – there is drip coffee, pour over coffee, and brewed tea. Although it is pretty basic, that's all you really need sometimes. They can prepare their drinks iced, so I enjoyed an iced coffee with oat milk. In terms of desserts, Small Scale Bread has a cardamom bun, salted chocolate rye cookie, chocolate chip cookie, bakewell tarts, and a vegan PB&J blondie. Despite being a bakery and bread shop, this is one of the best Belleville coffee shops.
More Coffee Guides in Ontario (And Beyond)
As a coffee fanatic, I'm always looking for a rich cup of joe no matter where I travel in the world. If I'm visiting a city for a few days or longer, I try to check out as many cafes as possible. Here are my coffee guides to various cities around Ontario and beyond.
And if you'd rather make your own coffee, here are some great ways to brew coffee on the road, whether you're at the airport, staying at a hotel, or camping outdoors. More of a tea fan? Here's how you can host your own English afternoon tea party at home!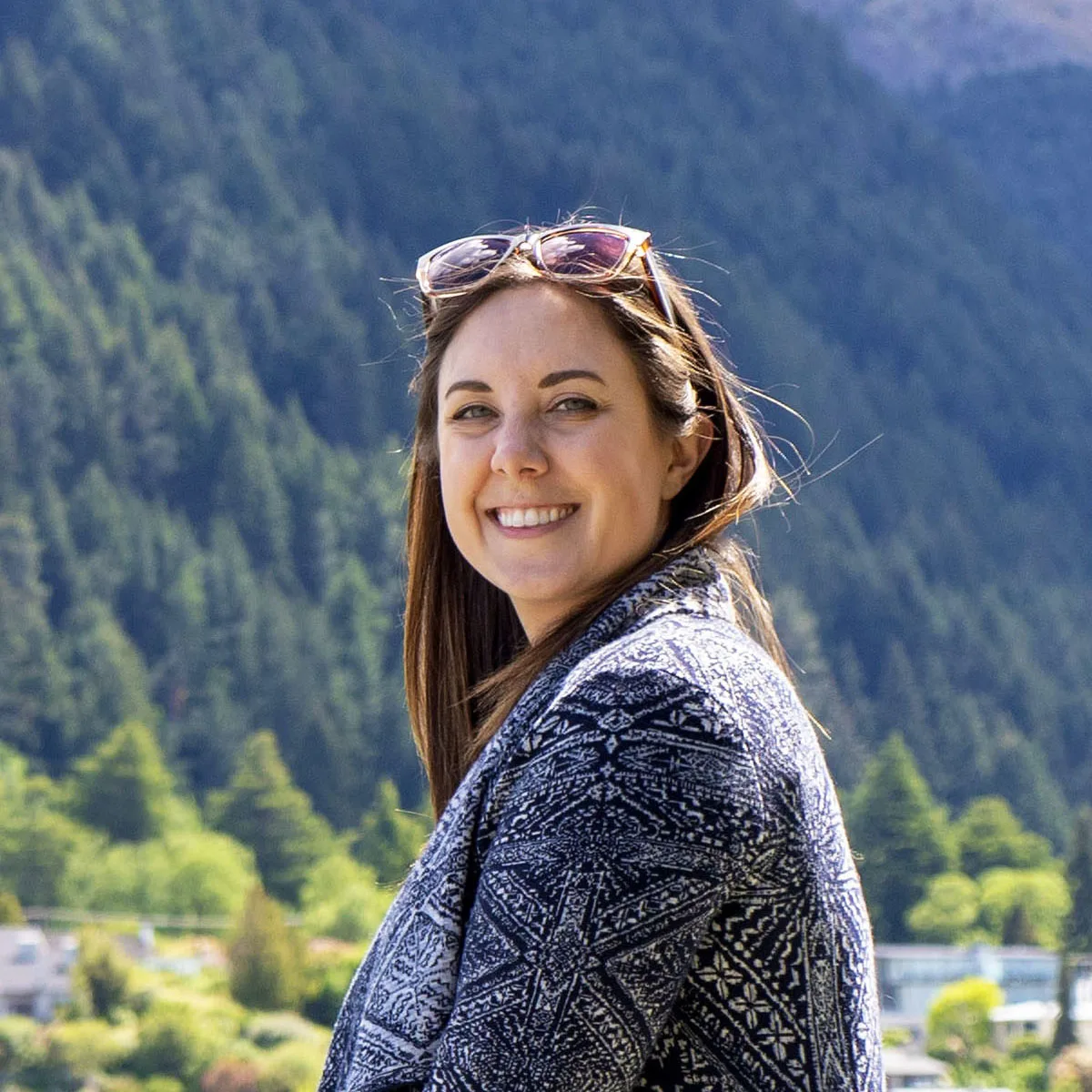 Lauren is the full-time travel blogger and content creator behind Justin Plus Lauren. She started Justin Plus Lauren in 2013 and has travelled to 45+ countries around the world. Lauren is an expert on vegan travel as one of the very first vegan travel bloggers. She also focuses on outdoor adventure travel, eco and sustainable travel, and creating amazing travel itineraries for cities and small towns.