When I visited Montana for a travel conference, I was also on a mission to visit all of the best Billings coffee shops. Throughout my days in Billings, I had the opportunity to wander around town with a delicious brew in hand. I was continually impressed by all of these coffee shops in Billings, MT, and I highly recommend that you check them out.
I've compiled a list of the top 12 cafes in Billings because…well, 12 is better than 10, right? I personally had the chance to try seven of them, and there are five more on my list with great reviews that I have slated for my next visit. Here are the best Billings coffee shops that you need to check out, whether you're doing a little bit of work on your laptop or strolling around the city to view the cool street art (like I did!).
Posts may be sponsored. Post contains affiliate links. I may be compensated if you make a purchase using my link.
I've listed all of the plant-based milk options at the coffee shops for those who prefer lactose-free drinks. If you're vegan like me (or just love eating plant-based meals), take a look at my vegan guide to Billings for the best restaurants.
Best Coffee Shops in Billings MT: Ebon Coffee Collective
Ebon Coffee Collective is one of my favorite Billings coffee shops for its welcoming staff, wonderful atmosphere, and its great location in downtown Billings. It was easy to walk to Ebon as I strolled around town admiring street art.
Try their brewed coffee, lattes, espresso, kombucha, spiced apple cider, or the hibiscus lime iced tea. This Billings cafe also offers some food and pastries. If you're a little bit hungry, they have two vegan offerings: avocado toast and peanut butter & hemp seed toast (also available gluten-free). For plant-based milks, they have oat, almond, and coconut milk.
Billings Coffee Shops: Rock Creek Coffee Roasters
Rock Creek Coffee Roasters is also located centrally in downtown Billings, and they've been a part of the community since 2004. Rock Creek proudly roasts all of their beans in-house for the freshest, most delicious tasting coffee. They roast in small batches right in the shop, and you can see the equipment on display. If you time it out right, you might be able to experience a demonstration during your visit.
After tasting the coffee, I could tell that they are really passionate about purchasing the best and highest quality beans. In addition to drip coffee, you'll find all sorts of espresso beverages, apple cider, iced tea, lemonade, hot chocolate, steamers, and more.
There is also a selection of baked goods, bagels, and oatmeal. I also suggest grabbing a bag of beans to bring home with you, too! Rock Creek Coffee Roasters is one of the best Billings coffee shops and not to be missed.
The Annex Coffeehouse & Bakery
The Annex Coffeehouse & Bakery is another top coffee shop in Billings, MT. They offer coffee, baked goods, and freshly baked bread daily. On the coffee menu, you'll find drip coffee, espresso, Americano, pour over coffee, latte, cappuccino and an interesting combination of espresso and lemonade (let me know what that one tastes like, if you've had it!). Their plant-based milk offers are almond and oat.
If you aren't a big coffee drinker, they have got some other interesting beverages: lemon and ginger soak, charcoal latte, beet latte, matcha latte, apple cider, and more. Be sure to check out the brightly painted wall at the back of the coffee shop while you're there (pictured above).
Montana Coffee Shops: City Brew
City Brew Coffee is a gourmet coffee shop that had its start in Billings, Montana, back in 1998. City Brew has grown and expanded over the years to 27 locations across Montana, Wyoming, and North Dakota. They've got nine locations in Billings alone, so you'll surely stumble across at least one or two during your stay.
City Brew has loads of coffee and espresso beverages, including some local specialties like the huckleberry white mocha, the huckleberry green tea frappe, the campfire mocha, and the mountain morning latte. Sub in almond, soy, or coconut milk to any beverage.
Legacy Coffee Roasters (Formerly Moav Coffee House)
Legacy Coffee Roasters was called Moav Coffee when I traveled to Billings, Montana. Even though there's been a name change, I'm confident that they offer great tasting coffee! They've served up fantastic coffee to the community since 2015, and they take great pride in the best roasting and barista techniques.
Their menu is a little simpler than some of the other cafes on this list, but you'll surely find something that you'll love. With lattes, Americanos, and even cold brew coffee, I'm sure you'll return again and again to try them all. Legacy Coffee Roasters has three coffee shops in Billings, MT. I loved the vibe and atmosphere of their downtown location.
Mazevo Coffee
Mazevo Coffee is a cozy cafe where I could see myself getting comfortable with my laptop for the afternoon. They've got four locations in Billings featuring fresh, in-house roasted coffee. You can even bring a bag of their beans home to enjoy it wherever you are in the world.
Order your coffee hot or cold, and choose from the Brazil Roast or the Woodsman Roast. They have lattes, Americanos, cappuccinos, and specialty drinks that rotate throughout the seasons. In addition, there's tea, smoothies, milkshakes, and more. Their plant-based milks are oat, almond, and coconut milk.
McCormick Cafe
I stopped by the McCormick Cafe in downtown Billings on a whim. Some other local coffee shops had closed for the evening and the McCormick Cafe was still open. This is a breakfast and brunch restaurant (their tag line is "where locals eat!"), but they're also happy to provide coffee and espresso to-go.
Thinking about dining here while following a vegan diet? There aren't too many meals that are suitable, but they do offer a falafel dish that sounds really yummy (just ask for no tzatziki). Bonus: if you dine here, you'll get unlimited refills on coffee!
More Great Coffee Shops in Billings MT
As I only had a handful of days in Billings, I could only personally try so many coffee shops. However, there are many more fantastic cafes in Billings that are on my list for next time. Here are more awesome Montana coffee shops to try when you're in Billings.
Black Dog Coffee House
Black Dog Coffee House is a vibrant coffee shop in Billings named for the owners' black Labrador retriever, Dante. They strive to serve some of the best coffee in Montana, as well as create an inviting environment to gather with friends and family. They also have lots of outlets for your electronic devices, making it a great temporary office to work on your laptop.
Black Dog Coffee House has the finest brewed coffee, espresso beverages, and lattes that look far too beautiful to drink. They also have baked goods and treats like mini donuts and biscotti.
Rail Line Coffee
Rail Line Coffee is a new establishment that opened after I visited Billings, so I'd love to return to Billings to check them out. They are a "redemptive" coffee shop, meaning that they provide a positive impact for the community.
How is Rail Line a redemptive cafe? They provide sustainable employment for local youth and women of South Billings who might not have had opportunities in the past. They'll learn new skills and this will help combat cycles of poverty that currently exist. It's also a great local hangout space where they also happen to serve fantastic coffee, too!
Big Sky Coffee Roasters
Big Sky Coffee Roasters of Billings is a family owned and operated business serving specialty artisan coffee. They've got local beans and brews, including a wide variety of espresso beverages like cappuccinos, lattes, and more. Big Sky Coffee Roasters offers plant-based milk options like soy, almond, and coconut milk. Not a coffee fan? Try one of their Italian sodas with tons of flavor options.
Sunshine Express
Sunshine Express will add a ray of sunshine to your day with their coffee. They've got all of your favorites: Americanos, cappuccinos, lattes, mochas, and hot chocolate. For the non-coffee drinkers in the crowd, try a smoothie or an Italian soda. There's free delivery in town with a three drink minimum. Plus, they have over 50 flavors to choose from to add to your lattes or sodas!
Classy N' Sassy Coffee
Classy N Sassy Coffee boasts that they have the best coffee in Billings, Montana. I will need to return to be the judge of that! But, their coffee shops look amazing and I'd love to check them out for myself. You'll find them at four locations across Billings. They're known for their amazing drinks, pastries, and excellent customer service.
They have many of the classic favorites, but also many seasonal offerings as well. Their signature drinks include the Lucky Charms Latte (just like the cereal) and the Montana Morning (white chocolate & caramel pecan). Their plant-based milks include soy, coconut, almond, and oat.
Want to see more photos of Billings?
View all of our travel photography in one place! You can browse and buy any of our pictures in the form of canvas prints, things for the home, and more!
Map of Billings Coffee Shops
Here is a handy map where you'll see all of the best coffee shops in Billings, MT. Click on the image below to take a look at the Google map. Then, you can browse the map and find the coffee shop nearest you.
Where to Stay in Billings, Montana
I had the pleasure of staying at two Billings hotels during my trip: the Billings Hotel and Conference Center and the Best Western Plus Clocktower Inn. I can strongly recommend that you stay at either of these hotels, depending on the purpose of your visit.
Billings Hotel and Conference Center
I spent a few nights at the Billings Hotel and Conference Center while I was attending a travel conference. There are many conferences and events in this space, making it a really popular spot to stay in town. Even if you're not attending a conference, you'll find that the rooms are comfortable and the staff is warm and inviting.
The hotel has fantastic amenities, such as an indoor swimming pool, lightning fast Wi-Fi, and a gourmet coffee shop on site. Parking is free and plentiful. The hotel is affordable by comparison to other properties in town. I recommend staying here if you have a car. Otherwise, it's a little far from downtown Billings and Ubers are a bit expensive here as well.
Best Western Plus Clocktower Inn
I spent one night at the Best Western Plus Clocktower Inn after my conference. This location is right in the middle of downtown Billings, and you can easily walk all over the downtown core. The rooms are clean, comfortable, and there's lots of free parking.
The hotel offers an outdoor pool, a sauna, and a complimentary airport shuttle. There's also fast and free Wi-Fi, and every room has a mini fridge and cable TV. You'll even receive a complimentary breakfast at Stella's Kitchen and Bakery on site.
More Coffee Shop Guides
Anyone who knows me knows just how much I love coffee! When I travel anywhere, I'm always looking for the best cup of coffee and the cutest cafes. Here are all of my coffee guides, and you might enjoy these ones in particular: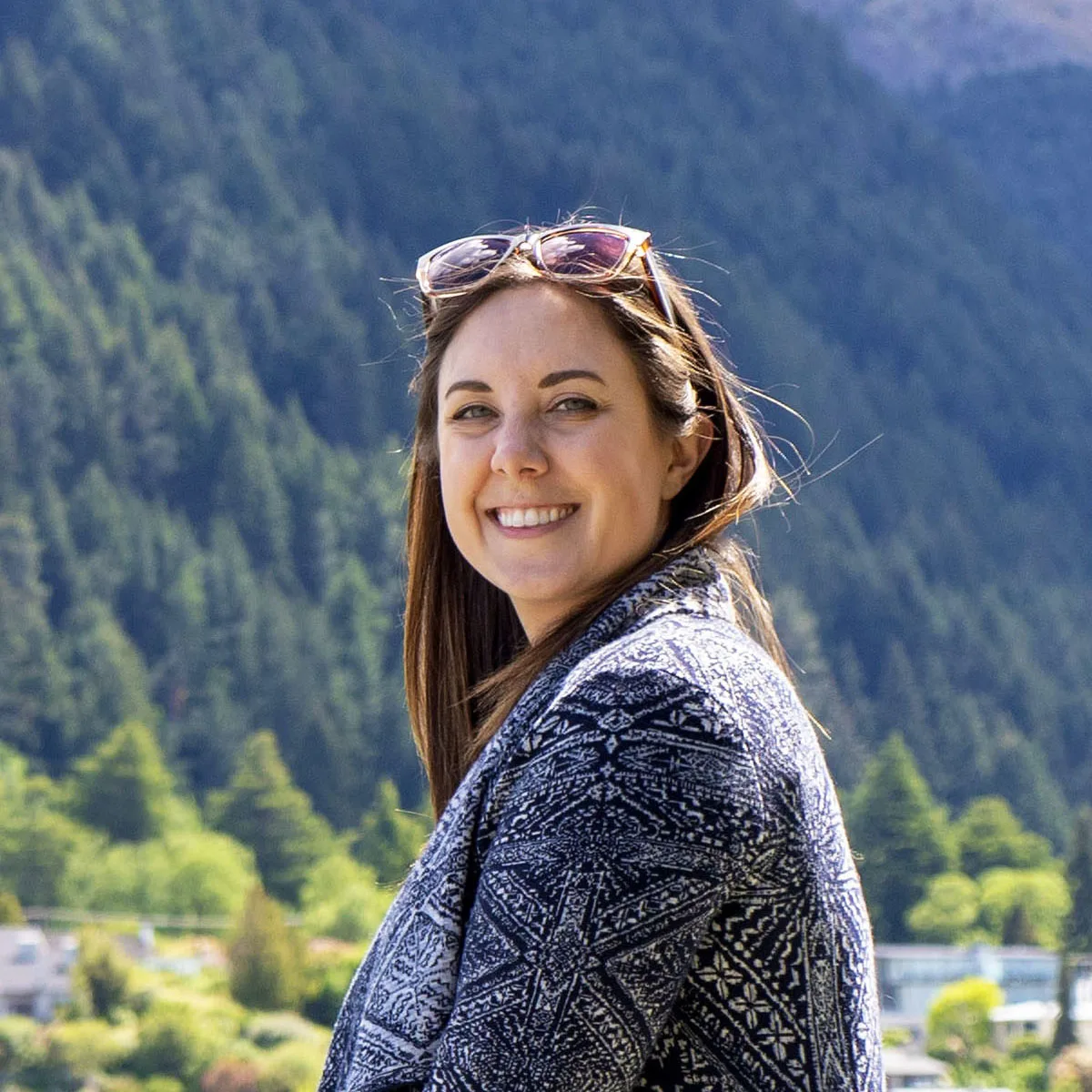 Lauren is the full-time travel blogger and content creator behind Justin Plus Lauren. She started Justin Plus Lauren in 2013 and has travelled to 50+ countries around the world. Lauren is an expert on vegan travel as one of the very first vegan travel bloggers. She also focuses on outdoor adventure travel, eco and sustainable travel, and creating amazing travel itineraries for cities and small towns.