Kingston is one of our favourite road trip destinations in Ontario, and it's a delightful place to spend a weekend or a few days. After visiting on a few occasions, I've had the chance to try some of the best coffee shops in Kingston, Ontario. Whether you're a fan of coffee, cozy cafes, or both, you'll love checking out these quaint spots that are beloved by locals and visitors alike.
Kingston is such a fantastic destination with so many things to see and do. It's also a great place to sample all of the delicious vegan food. On top of Kingston's unique attractions and incredible food scene, it's also a great city for coffee lovers. I'm going to show you the best cafes and coffee shops in Kingston to add to your travel itinerary. Check out as many of them as you can!
Posts may be sponsored. Post contains affiliate links. I may be compensated if you make a purchase using my link.
Kingston Coffee House
Kingston Coffee House is a cute cafe in downtown Kingston across from Springer Market Square. They take pride in being a friendly and socially conscious coffee house. Kingston Coffee House is a completely organic coffee bar that supports local businesses (95% of their vendors are located within Kingston, and the rest are within Ontario and Quebec).
Even though the cafe was very busy when we visited, I felt as though it was a positive and welcoming environment. It's a very vegan-friendly coffee shop, featuring lots of vegan beverages and desserts. You can make practically any drink vegan by using a plant-based milk (oat, soy, almond).
If you're feeling hungry, there are an assortment of vegan baked goods, too. You can find these in a little basket at the front cash area, and all of the treats are marked as either vegan or gluten-free. I ordered an Americano with oat milk and a vanilla flavour shot, and Justin got an iced chocolate with a plant-based milk (it tasted like a fudgsicle!).
While I don't like picking favourites (we enjoyed every Kingston coffee shop that we visited!), Kingston Coffee House is an essential cafe in town that you must check out. It's in the perfect location, too. When you're walking around downtown Kingston or visiting Springer Market Square, pop across the street for a cappuccino or latte.
Planning a trip to Kingston, Ontario?
Be sure to check out my travel itinerary for Kingston! I recommend visiting for at least a weekend or a few days as there's so much to see and do there. Read my 3 days in Kingston itinerary for more details.
NORTHSIDE Espresso and Kitchen
NORTHSIDE Espresso and Kitchen is a cozy spot in downtown Kingston with indoor seating and a pretty little patio filled with greenery. It's inspired by the chic cafe culture of Melbourne, Australia. The owners of Northside encourage you to take a pause from your busy schedule to make connections with your friends and loved ones while enjoying a delicious meal or cup of coffee.
While you can go there simply for an espresso or coffee, it's a great spot for breakfast or lunch, too. Justin and I went there for the best of both worlds – lunch and a latte. The menu is about 50% vegan and the plant-based options are marked with a V.
I highly recommend trying the Spring Brekkie Bowl. There's a mix of crispy grains, legumes, roasted asparagus, kale, chickpea hummus, lemon vinaigrette, and even some popcorn! I also really enjoyed my rich and flavourful oat milk latte.
If you aren't into the Spring Brekkie Bowl, you might want to try their other vegan options, like the coconut rhubarb raw oats or the avo smash. There's a new vegan item on the menu since I was there last, the Nashville style squash.
CRAVE Coffee House & Bakery
CRAVE Coffee House & Bakery is a locally owned and operated cafe in town that's Kingston's largest coffee house and bakery. It's very vegan-friendly and gluten-free friendly. You'll see lots of yummy eats in their grab-and-go section, vegan baked goods, and a wide variety of caffeinated drinks. I definitely had my eye on this gluten-free and vegan chocolate almond cookie.
I stopped by one morning for an iced Americano with plant-based milk, but I was also pretty excited to see vegan meals and desserts, too. It's a great spot to grab a snack or a meal on the go. There's a wrap called "Totally Vegan" and some salad options, too.
CRAVE Coffee House and Bakery is incredibly spacious with lots of indoor seating, so I can imagine that it would be a great spot to bring your laptop and get some work done. I also noticed a small patio out front, ideal for meeting up with friends for coffee on a summer day.
Coffee & Company
Coffee & Company is a local favourite Kingston coffee shop serving fair trade coffee and tea. They've been around since 1995 with new ownership in 2019. They're right downtown on Princess Street in an old building, which has an outdoor patio from spring to fall. It's truly one of the best coffee shops in Kingston, Ontario.
You'll find all of your favourite coffee and tea beverages here, like cappuccinos and lattes, and also some unique kinds of mochas. Choose from plant-based milks like soy and oat. There is limited seating indoors and not many outlets, which doesn't make it an ideal place to work on your laptop. But, I highly recommend stopping by for a coffee with a friend.
Coffee Shops in Kingston: Balzac's Kingston
Balzac's is a chain of beautiful coffee shops featuring high quality drinks and snacks. Their 12th location is situated in historic downtown Kingston. From the beautiful tiled floor to the elegant coffee bar, you'll feel like grabbing a drink and staying for a while at Balzac's Kingston.
Balzac's has a wide variety of plant-based milks (soy, almond, oat, and macadamia milk), as well as some lattes that are naturally vegan (oat cookie latte, for instance). Unlike other coffee shops, their version of a pumpkin spice latte (cafe harvest latte) can be made vegan using plant milk. I ordered an iced Americano when I visited as it was a hot, summer day.
The Grocery Basket
While The Grocery Basket isn't exactly a coffee shop, it's well deserving of a mention on this list. The Grocery Basket has two locations in Kingston (as well as a food truck), and one of their shops was right across the street from our hotel. It's a quick serve / grab and go breakfast and lunch joint that also has a small selection of grocery items.
Their cafe menu features a variety of coffee drinks, with everything from brewed coffee to flat whites and mochas. It's easy to make any coffee into a vegan beverage using oat, soy or almond milk. In the fall and winter, there are seasonal drinks, like pumpkin spice latte, oat milk cookie latte, peppermint hot chocolate and hot apple cider.
There are a few vegan menu items, including fruit smoothies and bagel sandwiches. We had the vegan veggie bagel, which had lots of veggies and a herb & garlic vegan spread. In addition, we tried the vegan breakfast sandwich (Beyond Meat breakfast sausage, vegan cheese, tomatoes and mushrooms).
The location by the waterfront has some seating downstairs and a little loft upstairs with a few tables. At their location on Princess Street, there's a rooftop patio where you can enjoy your coffee and meal from up above the city.
Common Ground Coffeehouse
If you find yourself venturing onto the Queen's University campus (or perhaps you're a student), you need to visit Common Ground Coffeehouse. It's located on the second floor of the Queen's Centre, and it's owned and operated by the student government. This means that the staff and management team are entirely made up of Queen's students.
I'm a little bit surprised that there aren't more vegan options on the menu, but you can try some of their salads or perhaps see if they can make you a hummus wrap without cheese. For drinks, there's a wide selection of coffee and tea, including all of your usual cafe favourites.
Best Kingston Cafes: The Elm Cafe
The Elm Cafe is one of the best coffee shops in Kingston, located in the Inner Harbour neighbourhood (several blocks up from Princess Street). They're a family owned cafe and the owners were born and raised in Kingston. They proudly serve Pilot Coffee Roasters beans for their coffee.
Be sure to stop by for a coffee or cappuccino, and pair it with something sweet. Their bakers prepare freshly baked treats daily, and there are always a few vegan offerings (and usually something gluten-free as well). Their vegan baked goods could include a double chocolate cookie, fruit crumble square, or a toasted coconut bar, though their offerings change daily.
Kingston Coffee Shops: Juniper Cafe
Juniper Cafe is a beautiful cafe right on Kingston's waterfront. Stop by for a coffee or lunch (there is a vegan sandwich on the menu, as well as salads). Juniper Cafe strives to provide dishes made with locally sourced ingredients. I also love how there's a focus on sustainability (reusable dishware, recycling and composting, and responsible packaging).
You'll find beautiful latte art and gorgeous waterfront views to match. While it is possible to work on a laptop at Juniper Cafe, the shop owners ask that you refrain from doing so during the busier lunch hours (11am-2pm).
Best Coffee Shops in Kingston: SENS Cafe
SENS Cafe is the newest coffee shop in Kingston to open their doors. While I haven't been able to visit just yet, I hope to get there as soon as possible! The owners first opened a cafe in France in 2014, and now they're bringing that special French cafe atmosphere to Kingston. "Sens" is French for "sense", and you'll surely enjoy the delicious aromas, sights, and sounds of this delightful coffee shop.
In terms of coffee, you can try coffee using a variety of brewing methods (espresso, filter, V60, Chemex), milk-based coffee drinks, and there are plant-based milk substitutes. You can also enjoy a bite to eat at SENS Cafe, like the roasted vegetables and quinoa salad or potato salad. I'm not sure if there are any vegan baked goods here, but it's worth asking if you go.
Kingston Coffee Shops / Breakfast Spots: Pan Chancho
Pan Chancho is a favourite place for coffee and breakfast in Kingston, and it's also an artisanal bakery, too. It goes without saying that you need to try their coffee with your breakfast. I also suggest that you try the red quinoa berry bowl.
Eating quinoa for breakfast might sound a little strange, but trust me, it works here. There's red quinoa, puffed rice, fresh berries, grapes, granola and a coconut lime cream. It's light, refreshing, and delicious. I wish I knew how to make this one at home as I could eat it every day!
Their menu does change from time to time, but here are the other vegan offerings at the time that we visited: a little bit nutty smoothie, southwestern breakfast wrap, and the cafe salad. This is one of the best cafes in Kingston for coffee and breakfast.
More Coffee Guides in Ontario (And Beyond)
As a coffee fanatic, I'm always looking for a rich cup of joe no matter where I travel in the world. If I'm visiting a city for a few days or longer, I try to check out as many cafes as possible. Here are my coffee guides to various cities around Ontario and beyond.
And if you'd rather make your own coffee, here are some great ways to brew coffee on the road, whether you're at the airport, staying at a hotel, or camping outdoors. More of a tea fan? Here's how you can host your own English afternoon tea party at home!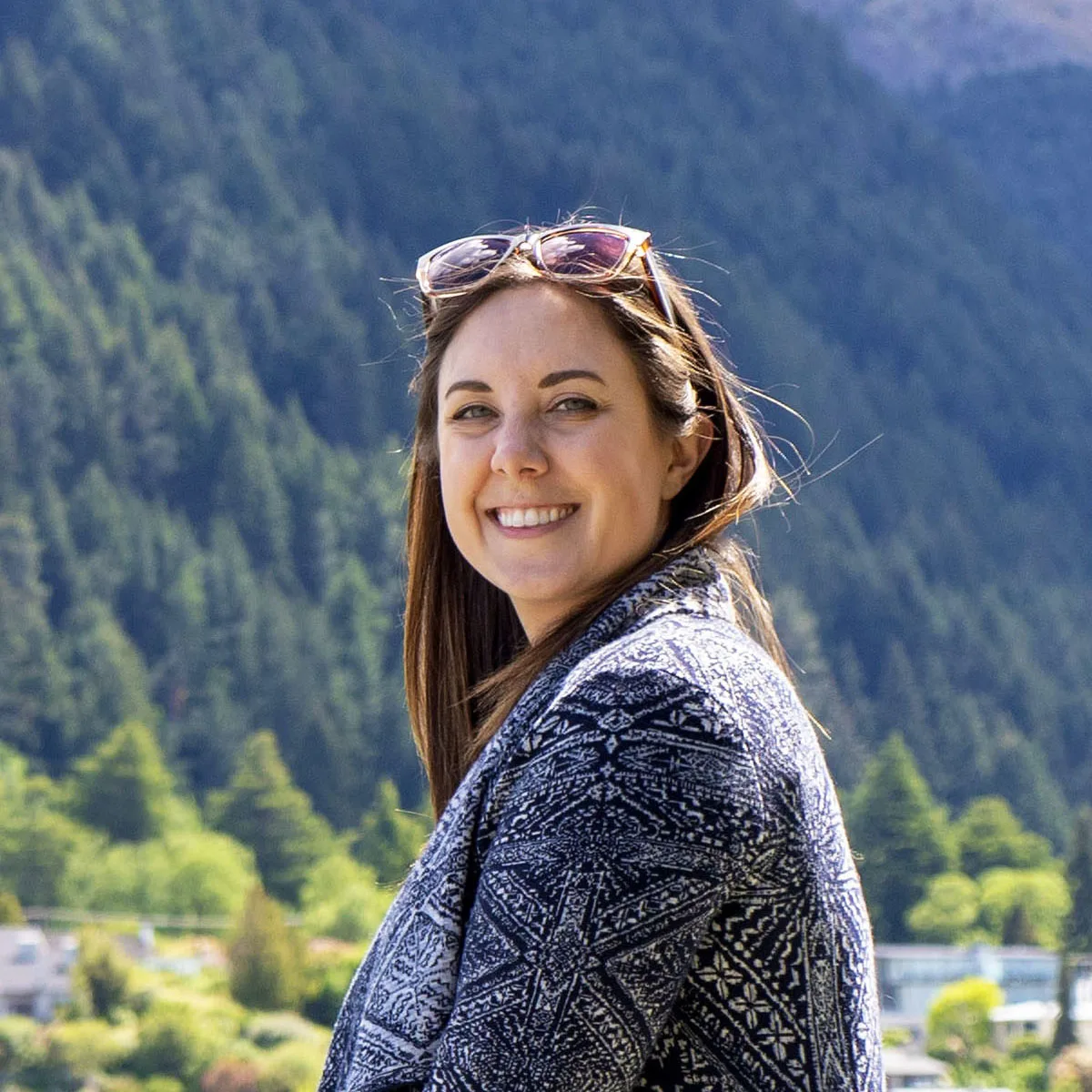 Lauren is the full-time travel blogger and content creator behind Justin Plus Lauren. She started Justin Plus Lauren in 2013 and has travelled to 50+ countries around the world. Lauren is an expert on vegan travel as one of the very first vegan travel bloggers. She also focuses on outdoor adventure travel, eco and sustainable travel, and creating amazing travel itineraries for cities and small towns.