Parkbus Toronto and ActiveDays Toronto are two fabulous initiatives that connect Torontonians to the trails. Since 2010, Parkbus has united city dwellers from major cities across Canada to parks, conservation areas and natural spaces. This Ontario-based non-profit organization provides accessible transportation options, making it easy for those living in urban centers to explore the wilderness.
For those living in the concrete jungle, Parkbus and ActiveDays allow you to retreat into nature. Their group hikes connect you with likeminded individuals who love hiking and experiencing the great outdoors. Furthermore, it's the perfect option for those lacking their own transportation or those looking for more eco-friendly public transportation options.
Posts may be sponsored. Post contains affiliate links. I may be compensated if you make a purchase using my link.
In this blog post about Parkbus Toronto and ActiveDays, I'm going to share more details about how to plan your trip with Parkbus and ActiveDays. What's the difference between Parkbus and ActiveDays, and how might you take advantage of both programs? I'll also share my personal experiences attending an ActiveDays hiking trip from Toronto to the Dundas Valley Conservation Area.
What is Parkbus?
Parkbus provides bus services to nature from major cities across Canada where public transportation options are not available. Nature should be accessible to everyone, even those living in cities without the means of reaching the parks on their own.
Parkbus is committed to sustainability through environmentally-friendly transit options. Getting into nature is incredible for overall health and wellbeing, and those living in the city aren't able to experience this on a daily basis. Parkbus enables residents of urban populations to get outdoors and into nature.
In addition, Parkbus educates and motivates people to explore nature in a responsible and sustainable manner. Parkbus Toronto offers bus transportation to numerous provincial parks and conservation areas in Ontario. You can sign up for one-way or roundtrip transportation, depending on your plans. It's a great way to transport yourself to nature without needing to worry about how to get from point A to point B.
What is ActiveDays?
ActiveDays is a community that loves to get outdoors and explore together. And you can be a part of it! The group is mostly made up of folks who live in the city but are interested in escaping to nature in order to disconnect from city life. If you live in Toronto and love checking out parks, conservation areas and hiking trails, ActiveDays is an excellent means of doing so.
In joining an ActiveDays trip, you might be trying something new and stepping outside of your comfort zone. While I've found that the majority of the trips involve hiking, you may also find an excursion with paddleboarding, canoeing or climbing. Regardless of the activity, you'll be meeting new people, exploring beautiful places, and most importantly, getting outside.
While Parkbus and ActiveDays are operated by the same non-profit organization, it's important to note that they differ from one another. With Parkbus Toronto, you'll take their bus to a variety of provincial parks or conservation areas on one-way or roundtrip tickets. With ActiveDays, you'll receive transportation and a guided hike. In summary, you'll explore the parks on your own when you take Parkbus, and you'll embark on a guided group trip with ActiveDays.
My ActiveDays / Parkbus Toronto Hiking Trip
I wanted to share my personal experiences attending an ActiveDays hiking trip, organized by ActiveDays and Parkbus Toronto. We met at a central meeting spot in downtown Toronto near the Yonge and Bloor subway. Our guide, Carly Joynt, met and boarded the school bus with us and we all drove together towards Dundas Valley Conservation Area.
Dundas Valley Conservation Area is a trail system that I grew up hiking as I'm from the town of Dundas. I have visited this conservation area more times than I can count. It was really fun to revisit Dundas Valley with this group of hikers. Many of the attendees had not experienced this beautiful 40km multi-use trail network before.
On this hiking trip, we trekked for nearly 9km with some breaks in between, visiting two waterfalls on the way. We also participated in some forest therapy, led by Carly. I should also mention that the hikers on this trip were given the option to go off on their own and explore the trails, just as long as they met back at the bus for a set time.
Forest Bathing at Dundas Valley
While some ActiveDays trips are primarily nature walks, some of the trips have themes or other activities associated with them. This one in particular was a "Forest Therapy Hike" where we were encouraged to be mindful and connect with nature. By tuning in to nature using our five senses, we can reduce stress and improve our own wellbeing. Have you ever tried forest bathing before? If not, you should!
After starting our day at the old Victorian train station at the Dundas Valley Conservation Area, we ventured out into the forest. Our group met in a treed area where we engaged our five senses. Carly asked us to tune into each sense individually. We listened to the woodpeckers hammering at the trees, and felt the leaves and tree bark with our hands. We smelled the fresh, springtime breeze. Feeling more in touch with our natural surroundings was a great way to start the hike.
Towards the end of our day together, Carly invited us to stand in a circle and say one word that summed up our day on the trail. Everyone had different words to offer, like "beautiful", "peaceful", "gratitude", etc. This was a fantastic conclusion to a wonderful day in the forest.
Waterfall Chasing in Dundas
We visited two waterfalls on our hike at the Dundas Valley Conservation Area: Canterbury Falls and Sherman Falls. Canterbury Falls is the smaller waterfall of the two. You can appreciate it from both sides after crossing a short bridge at the top of the waterfall. This is also where our group stopped to enjoy our packed lunches with a stunning view.
The highlight of the day was stopping to admire Sherman Falls. We hiked here in the spring after a recent rainfall, so the water was flowing way more than usual. Our group stopped to take photos and appreciate this gorgeous waterfall. It's one of the best waterfalls in Hamilton, the "City of Waterfalls".
While this isn't a waterfall, another point of interest that we discovered on our hike was the Hermitage Ruins. This property was once part of an estate known as "The Hermitage", but only a few stone walls remain. While the remains of the structures were crumbling away for many years, a restoration project in 2015 improved the site's safety. The ruins are no longer behind wire fences, and visitors to the park can walk around the remains of the buildings freely.
An Inclusive Hiking Trip for All With Parkbus Toronto
Parkbus Toronto and ActiveDays strives and succeeds in being an inclusive experience for all. Hikers of all skill levels are encouraged to join. There was a volunteer guide at the back of the pack to make sure no one got left behind. Our group kept a good pace that seemed to work well for everyone.
I also love how Parkbus is an inclusive experience for those using mobility devices. A mom and her son are regular Parkbus and ActiveDays attendees, and her son uses a wheelchair that works well on the trails. In tougher sections, helpers from the group would help them maneuver up the hills or around the trickier parts.
The Parkbus organization is amazing for new immigrants to Canada. They might not have transportation to reach trails outside of Toronto. It's also a great way to meet new people in a new land. I made friends with a refugee from Ukraine who had only lived in Canada for less than a year. We connected on the trails and on the bus ride.
We shared stories about travel, cats and what things were like for her back home before the war. While I love making new friends on the trails, this meeting in particular provided me with insights into life as a refugee in Canada, both the good things and the struggles.
I also wanted to mention that you don't need to be an extrovert to enjoy ActiveDays group hikes. I consider myself to be a more introverted person, unless I'm around a group of people that I'm comfortable with (so perhaps a bit of an extroverted introvert?). Regardless, you can "choose your own adventure".
There's no pressure to chat to everyone on the trails. You can hike on your own as part of the group, enjoying the peace and quiet of the forest. You can also start conversations with anyone attending. I found that everyone was very friendly and welcomed the conversation. But, it's all up to you!
Want to see more photos from this hike?
View all of our travel photography in one place! You can browse and buy any of our pictures in the form of canvas prints, things for the home, and more!
ActiveDays Toronto and Parkbus Toronto Trips (2023)
Activedays Toronto and Parkbus Toronto have a fantastic collection of hiking trips this summer. Whether you're going on a group hike with ActiveDays or looking for transportation to your favorite parks with Parkbus, you're bound to have an amazing time.
ActiveDays Toronto Trips (2023)
Parkbus Toronto Trips (2023)
More Outdoor Adventures in Ontario, Canada
First, if you love hiking in Ontario, you need to check out my hiking blog, Ontario Hiking. It's the ultimate place on the web for anyone who loves hiking in Ontario. Read blog posts about my personal experiences on the trails, check out our hiking community, and join our upcoming group hikes in Ontario and internationally. Here are some more articles about outdoor activities in Ontario on Justin Plus Lauren:
This post is brought to you by Parkbus. I had such an amazing time hiking with Parkbus and ActiveDays Toronto! I highly recommend checking out Parkbus Toronto and ActiveDays if you love exploring outdoors or you want to go hiking with likeminded people. Check out Parkbus on Instagram or the ActiveDays Facebook group. If you love hiking in Ontario, I also recommend joining my Ontario Hiking Facebook group.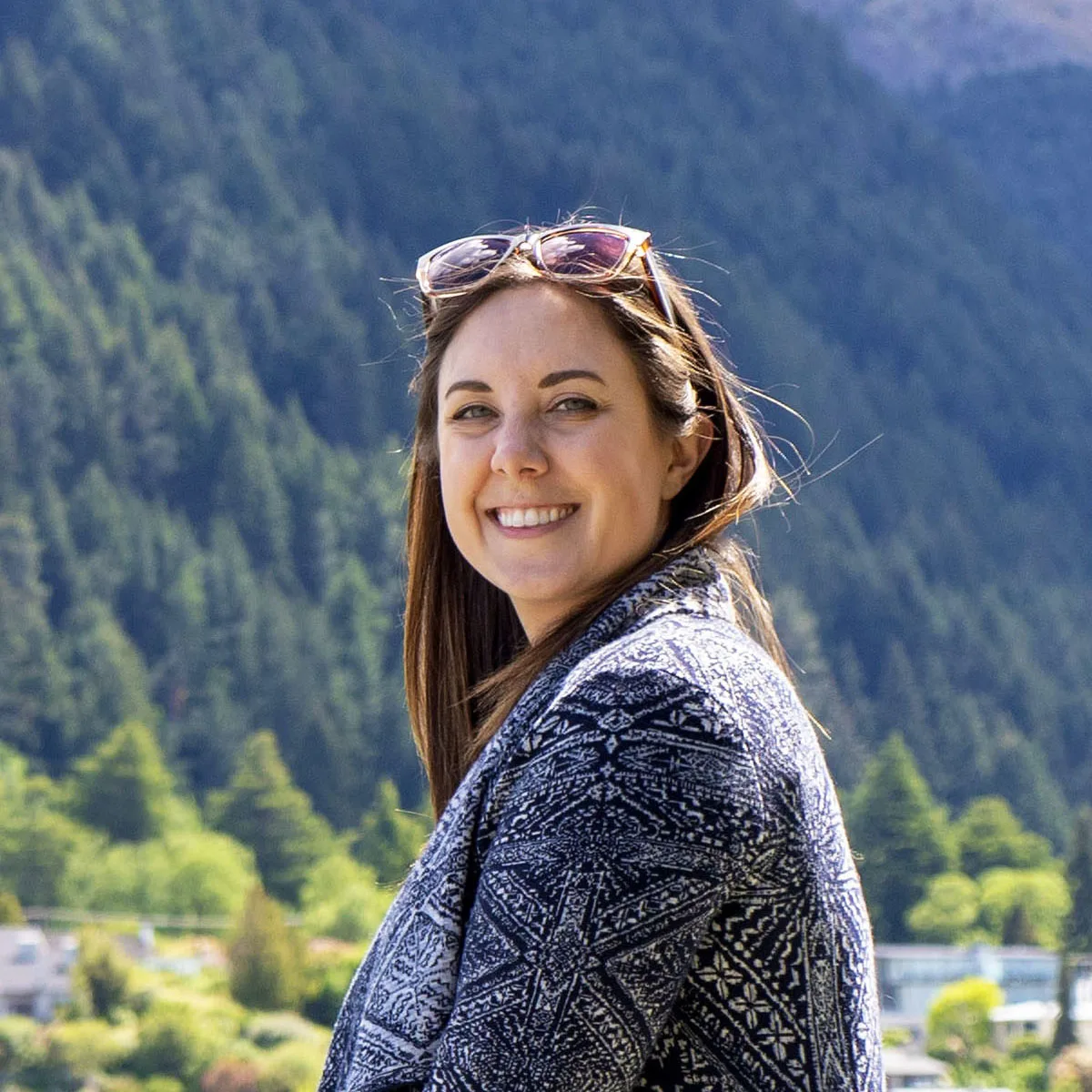 Lauren is the full-time travel blogger and content creator behind Justin Plus Lauren. She started Justin Plus Lauren in 2013 and has travelled to 45+ countries around the world. Lauren is an expert on vegan travel as one of the very first vegan travel bloggers. She also focuses on outdoor adventure travel, eco and sustainable travel, and creating amazing travel itineraries for cities and small towns.