Searching for the best skiing in Ontario? If you're thinking about the best skiing in Canada, the mountains in Alberta and British Columbia might come to mind, or you might decide to visit the world-class ski resort, Mont Tremblant in Quebec. If you're from Ontario, don't fret – there are excellent places to ski in Ontario, too.
Don't overlook the province of Ontario when it comes to skiing. There are lots of places for skiing and snowboarding in Ontario. There are ski hills in Ontario that are great for beginners and the experienced; Ontario ski resorts that are true getaways with fine dining restaurants and relaxing spas. There are lots of ski resorts near Toronto and Ottawa that make for the perfect weekend escape. Here's the best skiing in Ontario, including top Ontario ski resorts.
Posts may be sponsored. Post contains affiliate links. I may be compensated if you make a purchase using my link.
Ontario Ski Resorts: Blue Mountain Resort
Blue Mountain in Collingwood is one of the best places to ski in Ontario and one of the most popular ski resorts in Canada. In fact, it is the third most popular after Whistler-Blackcomb and Mont Tremblant. I definitely rate it as one of the best Ontario ski resorts, if not the best one in the province.
There are 42 runs, 16 chairlifts, and 3 freestyle terrains, with a vertical terrain of 720 feet. The ski hills range from beginner to expert, with seven double black diamond runs. If you're looking for where to ski in Ontario, Blue Mountain may very well be your top choice.
Where to Stay at Blue Mountain
The resort is a self-contained community with a pedestrian village, condos, meeting areas for conferences, an indoor-outdoor spa, pubs, restaurants, and nightlife. As Blue Mountain is very popular, be sure to book your stay well in advance.
There are many hotels in the Blue Mountain region, so I recommend browsing and comparing prices to choose the best one for you. The Westin Trillium House Blue Mountain is a luxurious property and a favorite in the pedestrian village. You can also check out these reviews of the Westin Trillium House Blue Mountain to learn more.
Best Skiing in Ontario: Mount St. Louis Moonstone
Mount St. Louis Moonstone in Barrie is a great choice if you're looking for ski resorts near Toronto, as it takes only about an hour to drive there. There are 40 runs and 13 lifts, with a vertical terrain of 550 feet. There are several hills for beginners, intermediate skiers, and those who are advanced (6 hills are rated as black diamond).
I can tell you from my own experiences that this is a great place to learn how to ski in Ontario. Mount St. Louis Moonstone was the first place I ever went skiing in Ontario. My middle school used to take a field trip there once a year, and I learned how to ski when I was back in grade six. This is one of the best places to ski in Ontario for the whole family.
Where to Stay at Mount St. Louis Moonstone
While Mount St. Louis Moonstone has some of the best skiing in Ontario, they don't offer on-site accommodations. However, you can stay in the nearby city of Orillia. The Champlain Waterfront Hotel is a top choice: book your stay here and read more reviews about this hotel for further research.
Alternatively, you could also stay at the nearby Horseshoe Resort. It's possible to stay at Horseshoe Resort and combine your ski trip to Mount St. Louis Moonstone with a winter outdoor adventure trip to Horseshoe Resort. You'll find more details about Horseshoe Resort below. Here are more reviews about the Inn at Horseshoe Resort.
Calabogie Peaks near Ottawa, ON
Calabogie Peaks is one of the Ontario ski resorts closest to our nation's capital, Ottawa. Though Calabogie Peaks may have fewer runs (29 in total) than Blue Mountain and Mount St. Louis Moonstone, it does feature the highest vertical drop of public ski hills in Ontario at 761 feet.
Though there is a good mix of beginner, intermediate, and advanced runs, Calabogie features the longest green trail in Ontario that's ideal for beginners. So, for the beginners in the crowd, you'll find that Calabogie Peaks has the best skiing in Ontario. For those looking for a challenge, you'll find the highest ski hill in Ontario. Regardless, it's my top choice for ski resorts near Ottawa.
Where to Stay at Calabogie Peaks
If you'd like to spend the night at Calabogie Peaks, you can stay at the Highlands Resort. Plus, there's so much more to the resort than skiing. There's a spa, an indoor swimming pool, an outdoor hot tub, and a fine dining restaurant for hotel guests. Make a weekend of it! Book your stay at the Highlands Resort, and be sure to read more reviews written by fellow travelers.
Searchmont Resort near Sault Ste. Marie
Searchmont Resort is right near Sault Ste. Marie, offering one of the best places to ski in Ontario up in the north of the province. There are 18 runs here ideal for beginners and experts, with a 750 foot vertical drop. Similar to many other resorts, night skiing is offered here for a unique experience (just make sure you bundle up!). If you're truly new to the sport, you can take lessons here.
Since Searchmont is farther north, you might find more real snow here earlier in the season if you're dying to ski as soon as possible. Over the last 10 years, the region has an annual average of 132″ of real snow – that's a lot! For the sheer amount of snow and winter fun alone, you'll find some of the best snowboarding and skiing in Ontario.
Where to Stay at the Searchmont Resort
It's possible to stay on site at Searchmont Resort. However, if you're not looking to stay at a chalet on the property, there are lots of other nearby accommodations in Sault Ste Marie.
Choose a waterfront hotel in the middle of the city for a fabulous location with excellent views like the Delta Hotels Sault Ste Marie Waterfront. Read more reviews of this property written by fellow travelers who have stayed there.
Places to Ski in Ontario: Horseshoe Resort
Horseshoe Resort near Orillia is one of the best places to ski in Ontario that's near Toronto and other major cities in southern Ontario. Horseshoe Resort has 29 runs and 8 lifts. The mountain is only 308 feet tall, making it a great place for beginners or those just looking for a fun outing.
The resort is known for more than just skiing and snowboarding. There are activities all year round like treetop trekking, segway tours, mountain biking trails, snowshoeing, an Ogo run (zorbing), zip lines, and a rock climbing wall.
Justin and I haven't gone skiing here, but we had a blast going snow tubing! There are four tubing tracks and we had an absolute riot flying down the hill. Believe me, those tubes go FAST!
Where to Stay at Horseshoe Resort
Horseshoe Resort offers amazing accommodations with lots of on-site amenities. You won't need to leave the resort during your stay because there's so much to see and do. I recommend making a weekend of it. It's one of the top ski resorts near Toronto, only a short drive away. Why not spend the night at Horseshoe Resort? Check out these reviews by trusted travelers, too.
Ski Resorts Ontario: Best Winter Weekend Getaways
While it's fun to go skiing for the day, why not make it a weekend? There are even more fantastic ski resorts in Canada and accommodations you can choose for a fun-filled escape with friends, family, or a romantic getaway. Why stop at the best places to ski in Ontario…may as well check out as many places in the country as possible!
Not a fan of skiing or snowboarding? You can still have tons of outdoors fun in the winter through snowshoeing, winter hiking, ice skating, and more. We went on a winter trip to Northern Edge Algonquin and had a blast. And it wasn't only winter sports…we ate delicious, home cooked meals and stayed in a cozy cabin with a wood burning fireplace.
What to Bring on Your Ontario Ski Trips
If you're getting more serious about downhill skiing, I recommend buying your own pair of skis rather than renting them. I suggest browsing this collection of mens skis or this collection of womens skis online to find the best deal. You can also find great prices on snowboards here. If you're new to owning skis and not sure where to start, I recommend checking out this guide to downhill skis to make an educated decision when it comes to sports gear.
It's also very important that you bundle up with the proper clothing when you hit the slopes. It's essential that you bring a proper ski jacket that's warm and insulated. Compare prices on mens ski jackets and womens ski jackets to find the best prices. It's also a must to wear snow pants, and they don't have to be expensive. Here are affordable snowpants for men and snowpants for women).
While you might be able to rent goggles and gloves at some ski resorts, it might be more difficult to find snow pants for rent. I suggest buying a pair as they're relatively inexpensive and you can use them for all winter sports, too.
If you're looking for warm winter outerwear, check out Lost Mitten for knit handmade hats and scarves (hand knit by me!). You can bundle up with these knit hats and scarves whether you're going for a winter walk or hitting the slopes.
Looking for the Best Travel Insurance?
You should never leave home without travel insurance! We recommend the trip insurance packages from World Nomads.
Have you gone skiing or snowboarding in Ontario? Have you visited any ski resorts in Ontario Canada?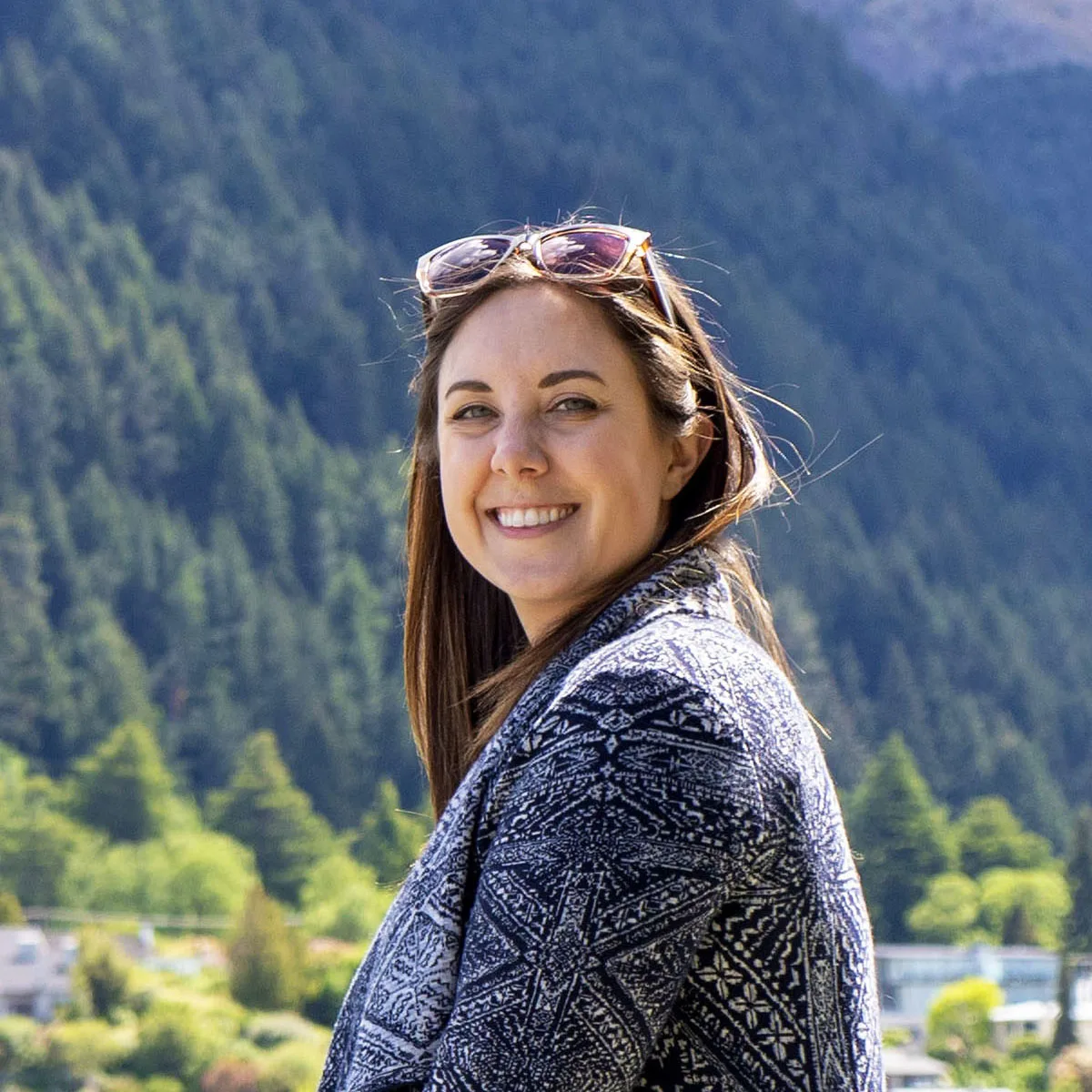 Lauren is the full-time travel blogger and content creator behind Justin Plus Lauren. She started Justin Plus Lauren in 2013 and has travelled to 45+ countries around the world. Lauren is an expert on vegan travel as one of the very first vegan travel bloggers. She also focuses on outdoor adventure travel, eco and sustainable travel, and creating amazing travel itineraries for cities and small towns.