Kariya Park is one of the most tranquil places amidst the bustling city of Mississauga, Ontario, Canada. It is a peaceful Japanese garden that pays tribute to Kariya City in Japan, the twinned sister city to Mississauga. Kariya Garden is located centrally in the core of the city near Square One, the biggest shopping mall in the area.
However, you would hardly know you were near such a noisy and busy place when you step foot inside this calm and quiet park. We're very fortunate to live just a short drive away in the village of Port Credit by Lake Ontario.
Posts may be sponsored. Post contains affiliate links. I may be compensated if you make a purchase using my link.
All About Kariya Park in Mississauga
Kariya Park officially opened in July 1992, celebrating the 11th year anniversary of the twin-city relationship between Mississauga and Kariya. Its design was a collaboration between Canadian and Japanese planners.
The city planners in Mississauga wanted to ensure that the park would be authentically Japanese in its character and appearance. The Japanese garden pays attention to aesthetic, balance, and rhythm.
Visiting Kariya Park
Justin and I went to Kariya Park in the middle of May, hoping to see some cherry blossoms in bloom. Unfortunately, as we had such a harsh winter with some very severe snow storms, many of the flower buds did not survive.
While we didn't get to view the cherry blossoms this year, we admired the beauty of the Japanese garden. Many trees and plants of Japanese origin adorn Kariya Park. These include Ginkgo (at the park's entrance), Redbud, Sweetgum, Peonies, and Japanese Maple. The park's entrance is lined with Kariya, Japan's official city flower. Also, you'll see the delicate purple Rabbit-Ear Iris, which blooms later in the season.
The Pavilion and Friendship Bell
One of the focal points of the park is the Pavilion, a Japanese-style building with two sections – one each representing both Mississauga and Kariya, with the Friendship Bell located in the middle.
The Friendship Bell was cast in Japan and donated by Kariya City in the year 2001 to celebrate the 20th anniversary of the twin-city relationship. This bronze bell is a symbol of friendship between the two cities that will last forever. There are iris flowers on the bell and the symbol of Kariya City. This includes a wild goose (Kari) about to take flight and a figure 8 (Ya), both symbolic of future development in the city. If you combine the two words (Kari and Ya), you get the name of the city – Kariya!
An inscription on the bell reads: "By welcoming the new century this bell is produced as a symbol of everlasting friendship between the City of Mississauga and the City of Kariya".
Large Pond and Bridge
Directly in front of the Pavilion is a large pond with a bridge crossing over it. There are many animals that live in the pond, including Canada Geese, ducks, fish, and even turtles! While we didn't get to see any turtles, but we saw geese and ducks swimming around and resting on the rocks.
South Pond and Woodland
In this area, you will see water cascading down the rocks into a small pond shaded by many large trees. You can continue walking down the path into a shady, wooded area which is incredibly green with woodland plants and ferns. This is a great place to go for a little walk, relax, and take in the beautiful scenery around you.
Friendship Between Two Cities
Near the front entrance of the park, there is a plaque to commemorate the friendship between the two cities. Up close, you can see a photo collage of citizens from Mississauga and Kariya. Kariya Park celebrates this special connection between Mississauga and Kariya, Japan.
And when you look from far away, you can see that the photos come together to create one single image representing the Japanese festival in Kariya, Mando Matsuri. Mando Matsuri is a festival that has been celebrated for more than 200 years by residents of Kariya, Japan.
The "Mando" are huge, colorful, paper lanterns. People from all over the city hold the Mando for the God of the Akiba Shrine to pray for rain. It's a magnificent sight to witness the massive, bright, and beautiful Mando floating across the summer sky.
Where to See Cherry Blossoms in Mississauga
A couple of weeks later towards the end of May, I returned to Kariya Park by myself. Unfortunately, Justin was at work. I thought that there might be some possibilities for cherry blossom sightings. Usually, the cherry blossoms in Mississauga bloom around the second week of May. It seemed that everything was blooming later in the season this year.
The trees inside the park did not produce any blooms this year. But, there was one tree outside of the park gates that had cherry blossoms in full bloom. I saw them just in time as the blossoms were at their peak. I wish Justin could have been there to see the cherry blossoms with me, but there's always next year!
Want to see more photos of Kariya Park?
View all of our travel photography in one place! You can browse and buy any of our pictures, including prints, gifts and more.
Plan Your Visit to Kariya Park
To see pictures of Mississauga Park in Kariya, Japan, please visit the Mississauga Friendship Association website. It includes features like a large maple leaf structure, a log cabin, a replica of Mississauga's Civic Centre, and a sculpture of a bear riding in a canoe. How Canadian!
Kariya Park is open daily from 7:00am to 9:00pm, and there are places to park your car on the street (Kariya Drive). These spots are limited and there is a small parking fee, so you might be able to park at Square One Shopping Mall and walk over. Garden pathways are not cleared in the winter months, so access may be limited during those times.
Thinking about going for lunch or tea after your visit to Kariya Park? The Vegetarian Tea House at the Fo Guang Shan Buddhist Temple in Mississauga is the perfect choice! If you're interested in doing some more scenic walks or hikes in the city, check out the top 10 hiking trails in Mississauga.
Do you have a favorite park in your hometown?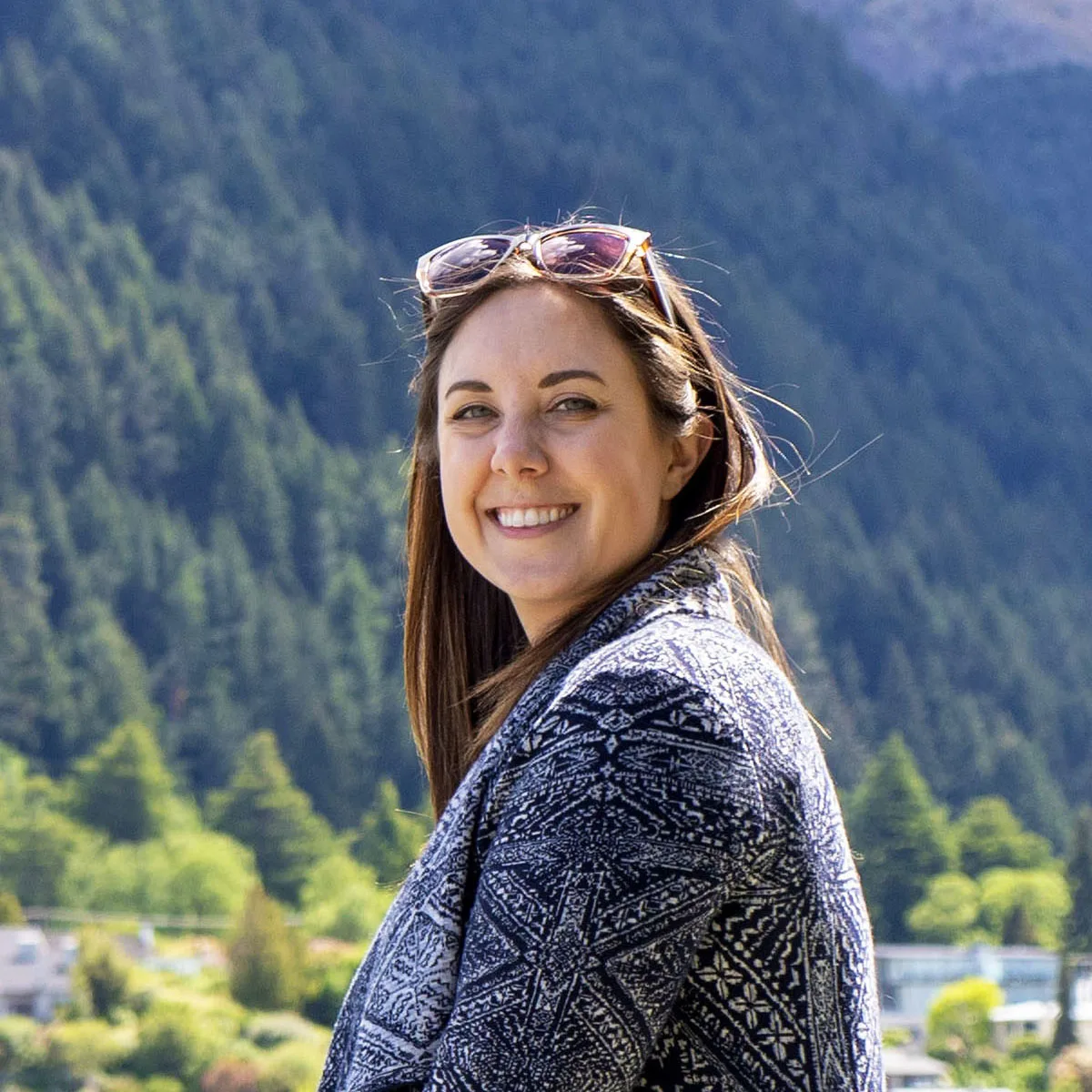 Lauren is the full-time travel blogger and content creator behind Justin Plus Lauren. She started Justin Plus Lauren in 2013 and has travelled to 50+ countries around the world. Lauren is an expert on vegan travel as one of the very first vegan travel bloggers. She also focuses on outdoor adventure travel, eco and sustainable travel, and creating amazing travel itineraries for cities and small towns.