Coming up with a list of the best places to visit in Toronto is no easy task. There are just so many amazing places to see in Toronto. But, you may only have a limited amount of time in the city. Even if you have only a day or two or three in Toronto, I want you to be able to have the best experience possible. So, I've narrowed it down for you. These are the best places to visit in Toronto as written by a local (me!).
You see, there are a lot of Toronto tourist attractions, a lot of cool neighborhoods in Toronto, and a lot of fun things to do in Toronto. This is the short list you need with only the essentials. This is your "must do in Toronto" list. And if you're visiting Toronto in the winter season, check out our guide to the best things to do in Toronto in winter.
Posts may be sponsored. Post contains affiliate links. I may be compensated if you make a purchase using my link.
This is exactly what I'd plan if I were taking a friend around Toronto for the first time. If you're visiting for a lot longer than a few days, feel free to check out my list of the top 150 things to do in Toronto and the GTA that will keep you busy!
Where to Stay in Toronto
When you travel to Toronto, you'll want an accommodation that's convenient, comfortable, and fits your personal budget. Even though I am local to the area, I've spent the night at lots of hotels for staycations in Toronto. After all, it's fun to have a getaway in the city, even if it's so familiar! Here are the best places to stay in Toronto, organized from hostels and budget to luxury properties.
Best Hostel in Toronto: HI Toronto Hostel
If you love staying at hostels when you travel, definitely check in to the HI Toronto Hostel. It's in a fantastic location within a short subway ride or walking distance of most tourist attractions and popular neighborhoods.
There are both shared and private rooms, complimentary Wi-Fi, linens and towels. There's an on-site bar where you can meet your fellow hostel guests and there's even live music on many evenings. Check out more reviews of the HI Toronto Hostel by travelers who have stayed there.
Best Budget Hotel in Toronto: The Novotel Toronto Centre
The Novotel Toronto Centre is a fantastic choice that will fit your budget without skimping on any aspects that would affect the enjoyability of your trip. You're within a 10 minute walk of Toronto's Union Station, so it's a great location for your holiday. There's free Wi-Fi, a fitness centre, and an indoor pool, hot tub, and spa. It's a boutique style hotel with many modern amenities but stays within a budget price. Check out more reviews of the Novotel Toronto Centre written by fellow travelers.
Best Medium Budget Hotel in Toronto: Delta Hotels by Marriott
Delta Hotels by Marriott Toronto is one of the best places to stay in Toronto. Justin and I spent the night here on New Year's Eve a few years ago when it first opened. The location was perfect and within walking distance of most attractions and restaurants. There's free Wi-Fi, an indoor heated pool, hot tub, fitness centre, and yoga studio. SOCO Kitchen is the on-site restaurant and bar, and we enjoyed having some beer and cocktails before retreating back to our room. Please check out more reviews of the Delta Toronto by fellow travelers.
Best Luxury Hotel in Toronto: The St. Regis Toronto
The St. Regis Toronto is one of the most luxurious hotels in Toronto. It's a 5 star hotel with sweeping Toronto skyline views from its spacious rooms. Not only are the rooms fabulous in every way, but there's an invigorating two-level spa facility with treatments, a juice bar, indoor pool, and fitness centre. It's elegant, modern, and naturally, it has the perfect location in the city in the middle of all the action. Read more reviews by fellow travelers who have stayed there. Treat yourself.
Kensington Market and West Queen West
Kensington Market and West Queen West are among the coolest neighborhoods in the world, so you must make some time in your day to wander around both of them. First, Kensington Market is a neighborhood just beyond Chinatown bordered by College St, Bathurst St, Dundas St W, and Spadina. West Queen West is a section of Queen Street West just southwest of Kensington Market. I've grouped both of these neighborhoods together because you can easily wander around both of them one right after the other.
How can I best describe Kensington Market? It's diverse, eclectic, and just plain cool. You'll find vintage and second hand shops. There are craft stores, art shops, and graffiti covering most of the walls. Many of the buildings are painted bright colors, including one of my favorite cafes, FIKA. You can take a walking tour of Kensington Market for the best introduction from a local guide, and it also includes stops in Chinatown, too.
There are also tons of different cuisines from many different cultures, like Mexican, Jamaican, German, and Colombian. Visit during Pedestrian Sundays and the neighborhood blocks off traffic and you can walk everywhere you'd like. There's often live music and dancing in the streets.
West Queen West is also a really cool place to wander around. There are lots of boutiques featuring one-of-a-kind, handmade, and locally produced items. There are tons of restaurants and cafes, art galleries, and street art. One of the cities most famous parks, Trinity-Bellwoods Park, is also located in West Queen West. Groups of friends love gathering beneath trees and on picnic blankets in the park on nice, sunny days. Chances are that you'll find at least a drum circle or two.
Best Places to Visit in Toronto: The Distillery District
The Distillery District is another unique neighborhood in Toronto that belongs on your list of the best places to visit in Toronto. Pedestrian cobblestone streets, Victorian architecture, and local businesses all contribute to its charms.
The Distillery District was once home to the Gooderham & Worts Distillery, which represents the largest and best preserved collection of Victorian Industrial Architecture in North America. This revitalized pedestrian-only city block has boutiques, galleries, restaurants, cafes, and microbreweries. Take a walking tour of the Distillery District to find some of its hidden gems and secrets.
The Distillery District is also home to the annual Toronto Christmas Market, which is a much beloved holiday tradition in the city. The Toronto Christmas Market is exactly what you would expect of a European Christmas Market, except that it's in Canada.
It's a mostly free event (there is a small charge on busier weekend dates for crowd control). If you're visiting Toronto in November or December, this Christmas Market is a must do in Toronto. Furthermore, here's a listing of the best Christmas events in Toronto.
Must Do in Toronto: Street Art Tour
Discovering all of the street art is one of the best free things to do in Toronto. I've visited the city on many occasions specifically to hunt down new works of street art. Graffiti art and street art is constantly changing in Toronto. New art comes and goes as new ones are painted over the old ones.
I'm always amazed at all of the new colorful and vibrant works of art splashed across walls, buildings, and down narrow alleyways. When you're looking for places to see in Toronto, I'm sure you'll easily stumble upon at least a few works of graffiti art without even trying.
Here's my Toronto street art tour that you can follow for a walking tour of Toronto graffiti art. Some of the best places for street art in Toronto include Graffiti Alley (the most famous one), Underpass Park, and the Dundas West Open Air Museum (street art all along Dundas Street West).
If you're a fan of public art and you're visiting in January or February, you might be interested to learn more about Winter Stations. Winter Stations is an annual public art exhibit in the east end of Toronto near Woodbine Beach.
There are several interesting and interactive displays built to withstand the harsh elements off Lake Ontario in the winter. All of the Winter Stations use the beach's lifeguard stations as their foundation to build something truly unique, and many times they put forth powerful messages, too.
Places to See in Toronto: Toronto Island
Toronto Island is one of the best places to visit in Toronto, and it only requires a short ferry ride to check it out. It's always good to have a little escape from the chaos of the city. Toronto Island is a place for rest and relaxation, whether you want to wander around the walking paths or try your hand at an outdoor activity like biking or paddle boarding. Discover a whole new side of Toronto on this Toronto Islands sunset canoe tour.
One of the best parts of visiting Toronto Island is the ferry ride. You can enjoy one of the best views of the Toronto city skyline from the ferry, including the iconic CN Tower. Enjoy skyline views from the island itself, too. There are often times some interesting outdoor festivals taking place at Toronto Island, such as the Festival of India & Yoga Meltdown or the Wanderlust Festival. As an added interesting fact, Toronto Island is home to one of the most haunted places in Ontario, the Gibraltar Point Lighthouse. You've been warned!
The Royal Ontario Museum (ROM)
One of the best places to visit in Toronto is the Royal Ontario Museum (or ROM for short). You'll instantly be amazed by the intriguing exterior architecture. There are also stellar international exhibits (like the Pompeii exhibit and the Forbidden City exhibit that once graced the museum), wonderful permanent collections, art, natural history, and culture.
It's a world class museum. In terms of Toronto tourist attractions, it's one of the best. You'll notice that I don't include too many popular attractions on this list, but this is one that every museum lover needs to visit.
If you're visiting places in Toronto on a Friday, the ROM has a Friday Night Live series throughout various part s of the year. This event turns the museum into a big party with delicious eats, bass beats, and interactive experiences. You won't want to miss it.
The Art Gallery of Ontario (AGO)
For art fans, another must do Toronto attraction is the Art Gallery of Ontario (or AGO for short). It's one of the largest art museums in North America with huge exhibition spaces, an artists-in-residence program, event space, an awesome gift shop, and so much more. Justin and I visited the AGO a few years back for their incredible David Bowie Is exhibition (from before he sadly passed away), which definitely did not disappoint.
Its permanent collection features over 98,000 works from the first century to modern art of the present day. You can see art from all over the world, including Canadian artists, First Nations artists, and international artists. The AGO is one of the best places to visit in Toronto if you're looking for some peace and quiet while learning a thing or two. Add the AGO to your list if you're an art or museum fan.
Toronto Tourist Attractions: Allan Gardens
Allan Gardens is my favorite garden in all of Toronto (and there are lots of gardens in Toronto!), and it's surprising how few locals know about this wonderful space. It's right in the heart of downtown Toronto, and these greenhouses and gardens are completely free to visit. You'll also catch some glimpses of history here as its cast iron and glass domed Palm House was constructed in 1910.
Allan Gardens is known for its vast collection of exotic plants, seasonal flowers, and cacti. You'll find flowering plants and palms extending up towards the sky. I wouldn't be surprised if you spend at least an hour strolling through the greenhouses, which make for a great escape on a chilly day, too. For fans of gardens and greenhouses, it's not to be missed. It's certainly high on my list of Toronto places to visit.
Toronto Places to Visit: High Park
High Park is a huge green space in the west end of the city, and it's one of the best places to visit in Toronto. It's like a smaller version of New York City's Central Park. There are walking paths, huge trees, places for kids to play, and even a Japanese garden.
In May, the cherry blossoms are in full bloom and High Park becomes a popular spot for viewing these beautiful flowers. You can see many swans, geese, and ducks down by the water. High Park is a quiet spot away from the hustle and bustle of the city.
Scarborough Bluffs and Bluffer's Park
The Scarborough Bluffs are a hidden gem in Toronto offering spectacular scenery of Lake Ontario and towering, rugged cliffs. It might be a little bit of a trek to get there in Scarborough, east of Toronto, but it's so worth it. It's one of the best places to visit in Toronto. It reminds me a bit of the Caribbean (the turquoise waters) and a bit of England (those cliffs!).
You can visit the Scarborough Bluffs from up above the cliffs and down below them. There are some walking paths around the park down below and even a Blue Flag Beach for the summer months. The Scarborough Bluffs are among the top of all Toronto tourist attractions to add to your bucket list.
Toronto Restaurants and Cafes for Every Taste
Toronto is thought to be one of the most multicultural and diverse cities in the world. More than 140 languages are spoken in Toronto. There are loads of cultural neighborhoods (Greektown, Chinatown, Little Italy, Portugal Village, Little India), but you'll find people of all different cultural backgrounds living together for the most part. As there are so many different cultures in Toronto, this means that we have a massive variety of restaurants and cuisines to sample.
As I follow a vegan diet, I tend to dine at a lot of Toronto vegan restaurants. Even within entirely plant-based restaurants, you'll find a variety of cuisines. Then, it's really easy to find vegan meals as many different ethnicities have naturally vegan or vegetarian dishes, like Ethiopian food or Lebanese cuisine.
Toronto also has an excellent coffee scene with loads of independently owned cafes on practically every corner. Here are some of my favorite Toronto coffee shops so you can plan accordingly.
Furthermore, if you're a craft beer fan, there are microbreweries and craft breweries all over Toronto. Yes, you'll likely sample some craft beer in the Distillery District, but there are so many great local brews to try all over the city. I suggest taking this craft beer tour (here's my full review) if you'd like to discover the best local beer with a local guide.
Attractions to Skip: Ripley's Aquarium
I don't tend to be too negative on the blog as I'd much rather tell you about all of the best places to visit in Toronto, not the worst. But, I am an advocate for the animals and I've always been pretty vocal about animal attractions that are not good for wildlife. Do yourself and animals the favor and don't visit Ripley's Aquarium of Canada.
I wrote an article a few years ago about Why I'll Never Visit Ripley's Aquarium Toronto, and I suggest that you read it before you think about going there. And then I hope that you choose to visit a different museum or attraction instead. I've included many stats and statistics in that article, but here are a few reasons why I don't recommend going to Ripley's Aquarium:
Many fish that arrive at aquariums are victims of wildlife trafficking, taken from the oceans (only 5% of tropical fish are bred in captivity). 80% of marine fish die in transport.
Removing fish from the ocean can make coral reefs become unbalanced and can have grave environmental consequences, like coral bleaching
Endangered sharks were taken from the wild off the coast of South Carolina to be held prisoner at Ripley's Aquarium of Canada
They have touch tanks at Ripley's Aquarium, which can be extremely stressful to marinelife
It's debatable whether aquariums are educational for children because we are not witnessing wildlife in their natural habitats, and it would be more beneficial to watch a Netflix documentary
It's super expensive to go here, and you'd be better off treating yourself to multiple other experiences around the city that aren't harmful to animals
Looking for the Best Travel Insurance?
You should never leave home without travel insurance! We recommend the trip insurance packages from World Nomads.
More Ontario Travel Guides
Want to visit more Ontario cities and towns? Why not make a road trip out of it! Here are some more southern Ontario travel guides that you might find helpful.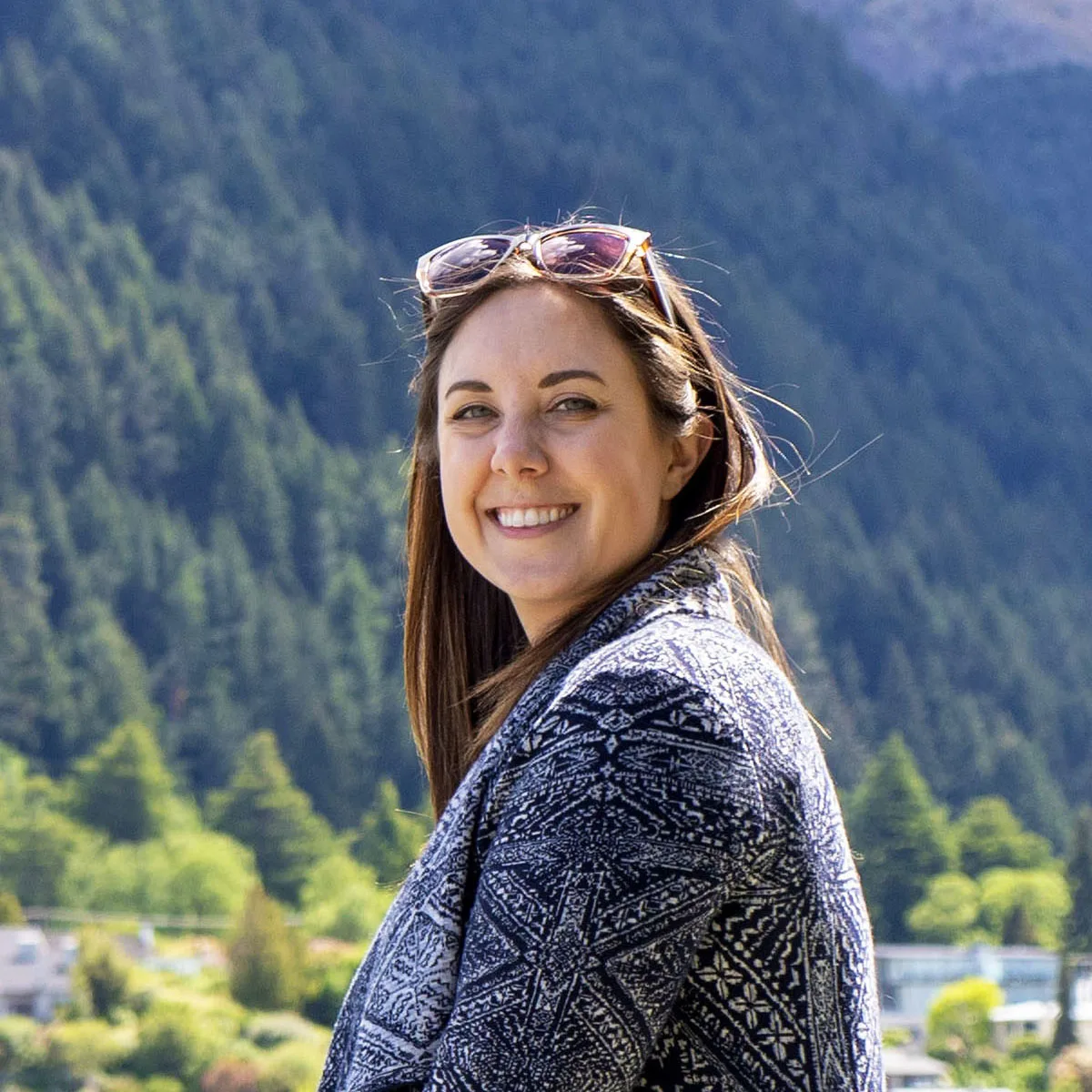 Lauren is the full-time travel blogger and content creator behind Justin Plus Lauren. She started Justin Plus Lauren in 2013 and has travelled to 50+ countries around the world. Lauren is an expert on vegan travel as one of the very first vegan travel bloggers. She also focuses on outdoor adventure travel, eco and sustainable travel, and creating amazing travel itineraries for cities and small towns.