If you're looking to spend some quiet moments in beautiful places, allow me to suggest the best gardens in Toronto and the Greater Toronto Area to explore. It will take you practically all summer to wander around all of these pretty Toronto gardens.
From manicured greenery to blooming flower gardens, and botanical gardens to conservatories, I've got you covered. These are the top gardens in the GTA, starting in Toronto and venturing south through Mississauga, Oakville, and Burlington.
Posts may be sponsored. Post contains affiliate links. I may be compensated if you make a purchase using my link.
Best Gardens in Toronto
Toronto has numerous public gardens to visit all over the city. They're all unique and have something different to offer, so I recommend spending time at all of them. Access to all of the best gardens in Toronto, listed below, is completely free for all to enjoy.
Allan Gardens
Allan Gardens is such a hidden gem in Toronto and I hope that you have the chance to visit soon. Wandering around Allan Gardens is the perfect activity no matter the time of the year, and no matter the weather outdoors. That's because it's an indoor botanical garden with six greenhouses. Expect to spend at least an hour to explore the whole place, especially if you're taking photos.
There are two tropical greenhouses with many species of plants, including begonia, orchids, bromeliads and more. You'll find one cool temperature greenhouse featuring plants from the Mediterranean and Australia. There's a palm house with palm plants and tropical vines. The tropical landscape greenhouse has hibiscus, gingers, cycads and other exotic plants. And lastly, the arid house (quite possibly my personal favorite) has cacti, succulents, aloe, agave, and more.
If you love the Allan Gardens Conservatory, I also suggest checking out the Centennial Park Conservatory in Etobicoke and the Cloud Gardens Conservatory when it opens in 2022.
Toronto Music Garden
The Toronto Music Garden is part of Harbourfront Centre down by Lake Ontario. The garden was designed by Yo Yo Ma and landscape designer Julie Moir Messervy. It's called the Toronto Music Garden because it's inspired by Johann Sebastian Bach's Suite No. 1 in G Major for unaccompanied cello, BWV 1007. Each movement of Bach's suite is reflected in a different section of the garden.
There are six sections to explore of the Toronto Music Garden. As a classical music lover (I grew up playing the piano), I love the pairing of visual landscapes and auditory ones. There are even live performances during the summertime in the Toronto Music Garden. However, even if you aren't massively into classical music, I feel like you'd still really enjoy this sanctuary in the city.
Gardens at High Park
High Park is a massive green space in Toronto, akin to New York City's Central Park. Locals and visitors alike flock to High Park in the spring to catch glimpses of the cherry blossoms. Beyond the cherry blossoms, it's one of the best gardens in Toronto, especially for the Japanese garden.
There's a perfectly landscaped hillside garden, featuring moss covered rocks, a small fountain cascading down into a pond, and brilliant flowers growing all around. You can continue your walk down to Grenadier Pond to see ducks and swans, as well as some Toronto city scenes off in the distance.
Toronto Botanical Garden
The Toronto Botanical Garden is a four acre space filled to the brim with flowers and greenery, next to Wilket Creek, Don Valley Ravine and Edwards Gardens. There are numerous themed gardens in this space: the Terraced Garden, Nature's Garden, Kitchen & Herb Garden, Pollinator Garden, and the Beryl Ivey Knot Garden, to name a few.
Each garden showcases a particular style with specific plants and flowers. In total, the Toronto Botanical Garden has over 4500 plants and planted 23,000 spring flowering bulbs, making it one of the best gardens in Toronto.
Edwards Gardens
Edwards Gardens is right next door to the Toronto Botanical Gardens, so you can walk right from one to the other. The founder of Edwards Gardens, Rupert Edwards, carefully planned the garden and turned it into a public park back in the 1950s. You'll find wildflowers, roses, perennials, a rock garden, and more.
City Hall Green Roof
Do you know about this secret garden in Toronto? It's on the Toronto City Hall podium roof! The City Hall green roof garden is 35,000 square feet and it helps to reduce the building's environmental impact while providing a green space for everyone to enjoy. There are courtyards, terraces, landscaped gardens, and you can also enjoy great views of the city from up there. The green roof is open from 7:30am-9:30pm on weekdays and from 8:00am-6:00pm on weekends.
Best Gardens in Mississauga
While so many of the best gardens in Toronto are found right in the city itself, the pretty landscapes extend into Mississauga and beyond. When you're planning your Mississauga itinerary, be sure to include at least one of these gardens. There are notably beautiful sculpted gardens and flowerbeds throughout Mississauga, from Lake Ontario to the city center.
Brueckner Rhododendron Gardens
The Brueckner Rhododendron Gardens are just on the west side of Port Credit on Lakeshore Rd. West. There's a paved path that circles the property and meanders right down to Lake Ontario. Most notably, the Brueckner Rhododendron Gardens has spectacular rhododendrons and azaleas.
Although it's a smaller garden, it's one of the biggest public collections of rhododendrons in the country. There are hundreds of flowering plants, including rare hybrid varieties of rhododendrons and azaleas. In fact, Dr. Brueckner donated 800 plants from his personal collection for everyone to enjoy. These include prized species that come from North America and Europe.
June is the best time to visit this top garden in Mississauga because that's when the rhododendrons are in bloom. However, it's a beautiful spot and a quiet place to go for a walk all year long.
You can use the Brueckner Rhododendron Gardens as a starting point for visiting all of the Port Credit parks that line the Waterfront Trail. If you're looking to spend more time in town, here are all of the fun things to do in Port Credit.
Riverwood Conservancy
Riverwood Conservancy in Mississauga has a collection of manicured gardens and hiking trails. It's such a hidden gem in Mississauga, and I was so excited to discover this place after living in the city for many years. While I highly suggest that you wander all over the property, including the lengthy Culham Trail, the public gardens are not to be missed.
The MacEwan Terrace Garden at Riverwood Conservancy is one of the best gardens in Toronto and the GTA. Over 7000 plants grow there, including shrubs, trees, perennials, and ornamental grasses. Most of the gardening is maintained by volunteers and you can apply to be a volunteer gardener if you want to help out.
There are a few other interesting spots to note at Riverwood Conservancy, like the Sensory Garden, the MacEwan Barn (from the 1840s), and the MacEwan House (from the 1800s) that's the home of Visual Arts Mississauga's Great-West Heritage Studio.
Kariya Park
Kariya Park is one of the most tranquil places in Mississauga and one of my favorite gardens. It is a peaceful Japanese garden that pays tribute to Kariya City in Japan, the twinned sister city to Mississauga. Kariya Garden is near Square One shopping mall, one of the busiest areas of the city. However, you would hardly know you were near such a noisy spot when you step foot inside this calm and quiet park.
There's a Japanese garden with little streams, a rock garden, and delicate plants. In May, you might have a chance to see the cherry blossoms in bloom here. Kariya Park is stunning throughout the spring, summer, and fall, so be sure to take a wander here when you get the chance.
Best Gardens in Oakville
This lovely spot in Oakville definitely deserves a place on this list of the best gardens in Toronto and the GTA. I actually wasn't aware of this lakefront garden until recently, and it's quite a treat to visit. If you're an art lover, there's also a local gallery at Gairloch Gardens, too.
Gairloch Gardens
Gairloch Gardens is a beautiful public garden right on Lake Ontario in Oakville, Ontario. The property was owned by James A. Gairdner who called his estate Gairloch, meaning "short lake". When Gairdner passed away in 1971, he donated his estate to Oakville as he wanted the land to be used for a public art gallery and a public garden.
Gairloch Gardens is the home of the Oakville Galleries as well as serene gardens. There's a stunning rose garden with many varieties and colors of roses. When I visited in July, the roses were such a magnificent sight. There are also tranquil ponds that are the home to frogs and turtles. If you walk to the end of the park, there are breathtaking views of Lake Ontario.
Best Gardens in Burlington
The best gardens in Burlington all belong to the Royal Botanical Gardens. It's the largest botanical garden in Canada, and the RBG owns several gardens and natural properties in Burlington and Hamilton. It's the only garden on this entire list that comes with an admission fee, but you'll find that it's well worth the price. You can easily become lost in these beautiful gardens all day long. Here are my three favorite gardens in Burlington, Ontario.
Royal Botanical Gardens: Hendrie Park
Hendrie Park is the largest garden at the Royal Botanical Gardens, and it's the garden you'll see by the main building. There are 12 themed gardens, including its prized rose garden, a sculpture garden, and 47,000 plants in 1500 varieties. The Hendrie Valley Nature Sanctuary with kilometres of hiking trails continues behind Hendrie Park, so you can easily see cultivated gardens and wild nature all in one trip.
Royal Botanical Gardens: Rock Garden
Although it was built in 1932, the Royal Botanical Gardens' Rock Garden reopened to the public in 2016 after a complete rejuvenation. The garden embraces sustainable design while maintaining the style of traditional rock gardens. There are perennials that you can view all year long, water displays, and historic limestone steps. In total, there are over 77,000 plants in 1300 varieties.
Royal Botanical Gardens: Laking Garden
Formerly a market garden, the Royal Botanical Gardens' Laking Garden displays collections of irises and peonies (blooms in June and July) and a heritage garden with rare varieties. There are 38,000 plants in 2100 types, and the garden opened back in 1947. Your ticket to the RBG allows access to all of the gardens, so you should definitely check all of them out.
Want to see more photos of Ontario, Canada?
View all of our travel photography in one place! You can browse and buy any of our pictures, including prints, gifts and more.
Beyond the gardens, the RBG has 31 hiking trails to explore, including the Bridle Trail Loop in the Hendrie Valley. This region has a high biodiversity of plants, among the highest in Canada with over 750 species of native wild plants. There are also lots of animals, fish, reptiles, and amphibians that live across this 2400 acre nature sanctuary, too. In fact, 20% of the land is off limits to human visitors to allow nature to thrive without any interference.
Map of the GTA & Toronto Gardens
Do you want to see the location of the Toronto gardens I mentioned above displayed visually on a map? Here's a map of the best gardens in Toronto and the GTA so you can plan your visit.
How many of these GTA / Toronto gardens have you visited?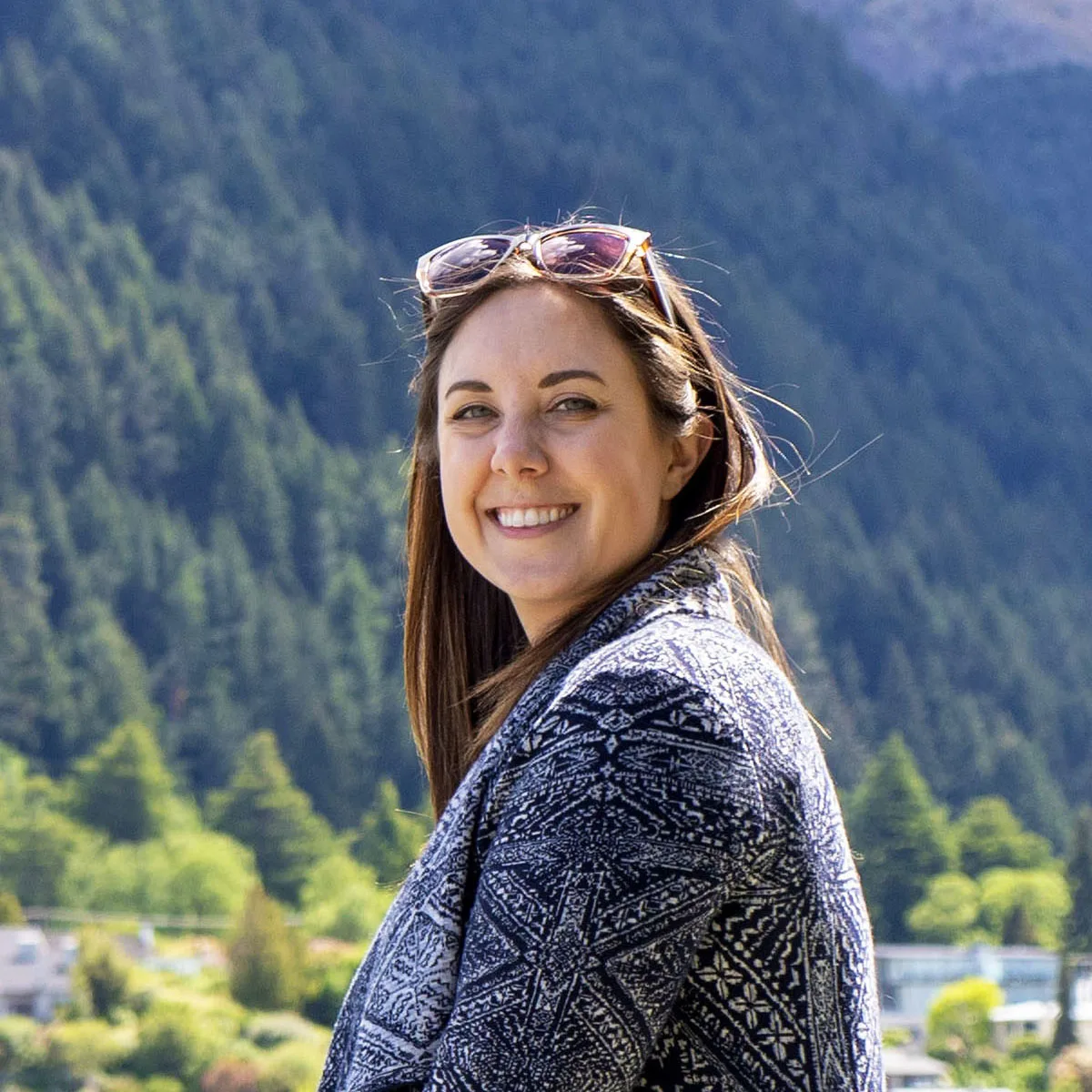 Lauren is the full-time travel blogger and content creator behind Justin Plus Lauren. She started Justin Plus Lauren in 2013 and has travelled to 45+ countries around the world. Lauren is an expert on vegan travel as one of the very first vegan travel bloggers. She also focuses on outdoor adventure travel, eco and sustainable travel, and creating amazing travel itineraries for cities and small towns.