Save some time by skipping the line at St Mark's Basilica.
You might find yourself only with a day or two in Venice. You don't want to spend lengthy amounts of time waiting in a huge line-up, do you?
Piazza San Marco (St. Mark's Square) is the main public square in Venice. I'm sure you will wander through it during your trip. Many popular attractions are here: Doge's Palace, the Bridge of Sighs, the Campanile, and St Mark's Basilica. It is possible to tackle every touristy spot here within a few hours. I recommend visiting as early in the morning as possible to avoid the crowds as much as possible. Even in early May around 10:00am, the piazza was filling up with tourists.
Check out our review to learn more about the Secret Itineraries tour at Doge's Palace.
St Mark's Basilica (Basilica di San Marco) is a gorgeous church that you should not miss. The line-ups can be quite large, even first thing in the morning. To avoid waiting in the longest line, buy a "skip the line" ticket in advance. You must reserve a time and it costs €2 per person. It is definitely worth it. We purchased tickets for the first time slot from 9:45-9:55am. There was still a line to get in, though it was way shorter than the main line. In fact, I think they let everyone in with reserved tickets before letting anyone else enter. As the day progressed, the queue grew longer. I wouldn't want to waste my short time in Venice by standing in a slow moving line-up.
Tip: Large backpacks and bags are not permitted inside St Mark's Basilica. You must leave these items at the bag check. Walk to the left side of the church (while facing the front). The bag check is just around the corner, down the side street. I had a large purse and I brought it inside the church without any problems.
Before entering, be sure to admire the architecture and artistry of the church itself. There are some magnificent paintings in the arches above the doorways.
Don't Fall for the Scams
Beware – there are scam artists working their magic in the middle of the piazza. And I fell for it.
It was the first time that Justin and I were apart, only days into our Italy trip. We weren't even separated for that long. He wanted to take a picture of me in front of the church from a distance. Justin instructed, "Walk over there," towards the center of the square. As I walked over there on my own and posed for a picture, a man approached. He took my hand and put some bird feed inside of it. It happened so fast.
Posts may be sponsored. Post contains affiliate links. I may be compensated if you make a purchase using my link.
Within moments, there were pigeons all around. I threw down some of the pigeon feed, and they were surrounding me. Some of the pigeons landed on my arms and shoulders. I have to admit, it was fun. I mean, I love animals. Birds are no exception.
Justin snapped a few photos from afar and walked over to meet me. After the bird feed was gone, the man asked for €5. I don't know why I gave it to him. I suppose I felt as though I had a good time, and I would feel guilty for ripping him off if I didn't pay (even though he was ripping me off in the first place).
Justin asked me, "Why did you pay him?"
"I don't know," I quietly replied.
If someone approaches you in Piazza San Marco, do not allow him to put anything into your hand. Always be aware of your surroundings, even in a new place. You might be in complete awe of everything all around, but have your wits about you. I learned right away from this experience and avoided similar scams for the rest of our trip.
Inside the Church
Even though we had reserved tickets, we still waited in a line-up for about 15 minutes. This was way better than the alternative: waiting in the main line for 45 minutes to an hour, at least. During the low season (November to April), it is not necessary to buy a reserved ticket. I don't think they are even up for sale. There aren't huge lines this time of the year, so you won't have to wait at all.
Tip: You are not allowed to enter the church with bare shoulders or bare legs above the knee. Dress accordingly, or bring a shawl or scarf to cover your bare shoulders or legs.
The inside of St Mark's Basilica is immense and impressive. Gold glimmers across the ceiling. Archaic chandeliers hang from the rafters. The mosaic tile floors have intricate, flowing designs. From floor to ceiling, this church is amazing.
In a separate room, there are ancient artifacts on display as part of a small museum collection. There is a small fee to enter this section of €3. There are many historic and intriguing pieces, though it is not essential to see this area. We did see a few relics. Relics as in…the preserved remains of Saint Mark, for whom the cathedral was named. I recall seeing a few fingers on display.
We heard that visitors are not allowed to take photographs inside the church. When we were there, no one was enforcing this rule and many people were taking pictures. We took a few photos without the flash because we didn't want to disturb anyone or damage the paintings.
Tips for a Fun Day at Piazza San Marco
Arrive early in the day to wander around the square, admire the architecture, and take some pictures
The Campanile opens at 9:00am – you can take the elevator up the tower to the top for €8. We didn't have time to do this, although I think it would offer amazing views.
Reserve tickets for St Mark's Basilica for when it opens (9:45am).
Reserve tickets for the Secret Itineraries Tour at Doge's Palace for 11:35am.
Don't bring a large backpack or bag unless you are prepared to check it before entering the church.
Cover your bare shoulders and legs (above the knees) with a shawl or sarong.
Don't eat or sit at the patios in Piazza San Marco! I've heard that they are terribly overpriced. Wander a little away from the main square for more reasonable prices.
Watch out for scams and always be aware of your surroundings
More Venice Travel Articles
Looking to plan your trip to Venice, Italy? Check out all of our blog posts about Venice aside from the best Venice vegan food.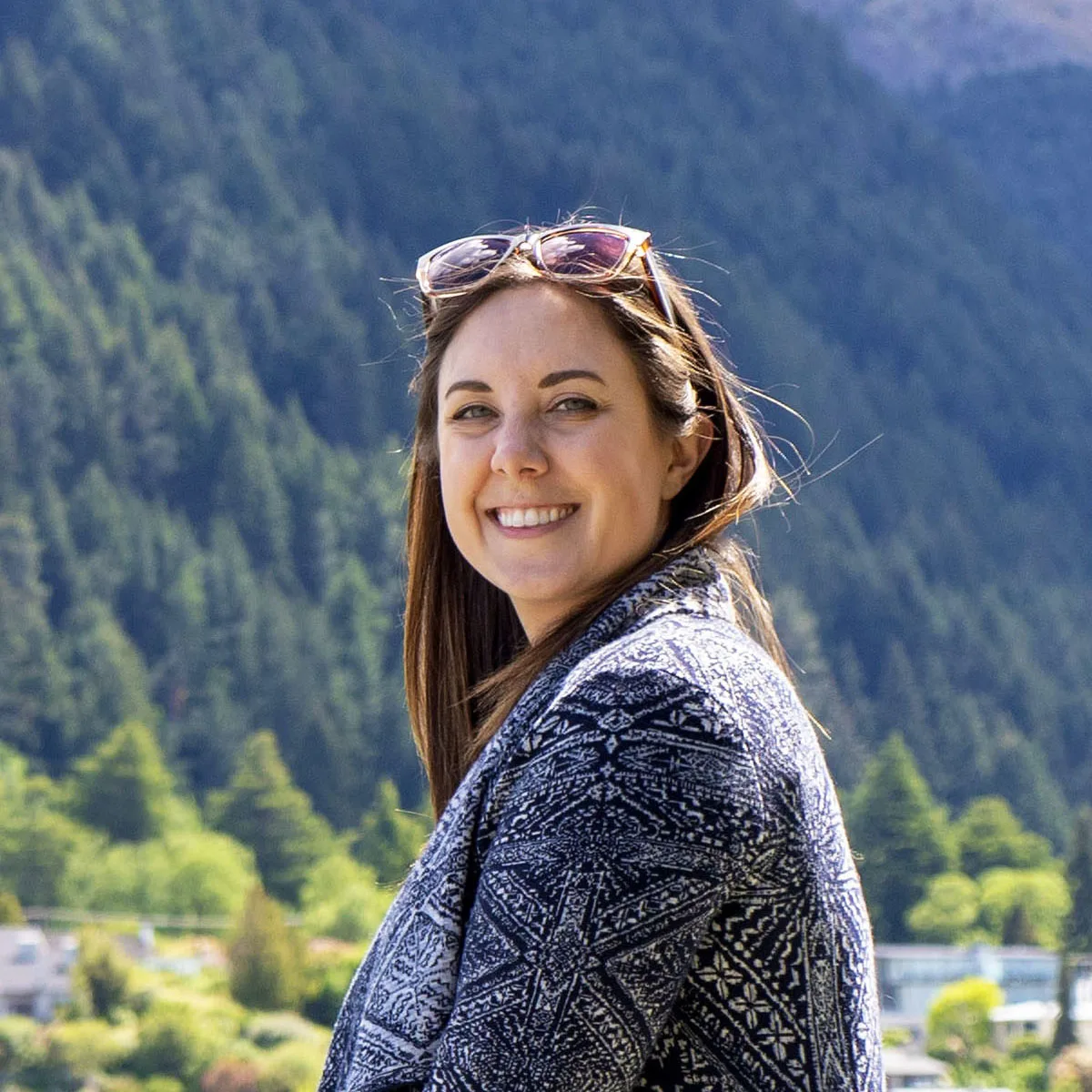 Lauren is the full-time travel blogger and content creator behind Justin Plus Lauren. She started Justin Plus Lauren in 2013 and has travelled to 45+ countries around the world. Lauren is an expert on vegan travel as one of the very first vegan travel bloggers. She also focuses on outdoor adventure travel, eco and sustainable travel, and creating amazing travel itineraries for cities and small towns.