Pellestrina, Italy is a peaceful destination to escape the crowds of Venice while exploring a beautiful Venetian island. While you have likely heard of the more famous islands of the Venetian lagoon like Murano, Burano, and Lido, Pellestrina is not a touristy island at all. It's a fantastic day trip in Venice for those seeking a slower pace in a picturesque place.
Pellestrina is a long and narrow island (11km long, and 25 to 210 meters wide) that separates that Venetian Lagoon from the Adriatic Sea. Even though this travel blog post is all about the best things to do in Pellestrina, there really aren't that many things to do at all. The point of visiting isn't about racing from one tourist attraction to the next, simply because there really aren't any tourist attractions. It's a great break from the hustle and bustle of Venice and the more popular Venetian islands.
Posts may be sponsored. Post contains affiliate links. I may be compensated if you make a purchase using my link.
How to Get From Venice to Pellestrina
I wouldn't have known Pellestrina existed if it weren't for my Italian river cruise aboard La Bella Vita. Once we departed Venice, our first stop was in Pellestrina for the evening. Even if you aren't traveling on a European Waterways barge cruise, you can reach Pellestrina using the public transportation system without any issues.
First, you need to travel by vaporetto to the island of Lido. From Lido S.M.E., board the number 11 bus and ride it straight to the end of Lido. Then, your number 11 bus drives onto the ferry at Alberoni. The ferry docks in Pellestrina, but you can stay on the bus until you reach the Pellestrina Sant'Antonio Stop. It takes a little under 40 minutes to complete this journey from Lido Island, so it's not too lengthy of a trip.
If you'd like, you can spend a few hours in Pellestrina before heading back to Venice. It's also possible to continue onwards to Chioggia, known as "Little Venice", which is a gorgeous seaside town on the Adriatic Sea.
Things to Do in Pellestrina, Venice
I briefly mentioned above that the island isn't a place with dazzling museums, activities or attractions. Tourism is not the main industry here. Fishing is the primary source of income for those living on the island. You'll see dozens of fishing boats lining the Venetian Lagoon along the long, narrow strip of land that is Pellestrina.
Pellestrina is also known for its lace, much like Burano, though far less famous than Burano. Though Burano lace is more intricate than Pellestrina lace, it is still a traditional handicraft where the techniques are passed down though generations. If you're lucky, you may spot some older ladies working on lace projects while you're there.
Here are some of the best things to do in Pellestrina, which include going cycling/walking, soaking up the pretty views, and perhaps enjoying a sweet treat in town. Keep in mind that Pellestrina has only a few restaurants/cafes and not many shops. It is a good idea to pack anything you might need for the day.
Bike Riding Along the Lagoon
One of the best things to do in Pellestrina is go bike riding. Cycle the length of the island on the long, flat bike path that extends along the Venetian Lagoon. You will navigate across a paved bike path for most of the ride, spending little time on the city streets. Even when you do ride your bike on the streets, you likely won't encounter much traffic.
It's even a great idea to plan for a full day of biking. Take a bike tour in Lido first, and continue your day with a bike ride of Pellestrina. You can bring a bike on board Vaporetto Water Bus Line number 11, but it is at the captain's discretion as to how many buses can be loaded on the same vehicle.
If you'd like to simply ride a bike in Pellestrina, you can either bring your own bike or rent one in town. Pellestrina Noleggio Bici is located at the exit of the pier for Chioggia. They have 50 bikes for rent, and you can book in advance by contacting them by phone or email.
In our case, the La Bella Vita barge has bicycles on board for its passengers to use. We took the bikes out for a spin straight from the barge and ventured along the coast. You can admire beautiful scenery from one end of the island to the other. One important thing to note: Pellestrina has very little shade, so you might not want to go bike riding in extremely hot weather.
See the Colorful Homes
From the north end of the island and venturing south, we came across many colourful houses. These rows of homes are no more than two or three floors tall, and they're painted in many different colors.
You will see the most of the colorful houses on the north end of the island and through the town of San Pietro in Volta. As you continue to the southern areas of Pellestrina, there are fewer homes and the island becomes more natural without too many buildings.
Go for Gelato
There are a few places serving gelato on the island. From personal experience, I highly recommend Bar Gelateria Laguna. They company has existed since 1951 and their gelato making methods were passed down through generations.
I was delighted to see a few flavours of vegan gelato on the menu, including strawberry, lemon, and a dark chocolate sorbet. Of course, I opted for the chocolate ice cream cone and it did not disappoint.
Visit the Ca' Roman Nature Reserve
At the southern tip of Pellestrina, you'll find the Ca' Roman Nature Reserve. It is the most intact sand dune environment in the Upper Adriatic. It's also a haven for birds and wildlife. Around 190 species of birds live at this bird sanctuary, including the Kingfisher, Peregrine Falcon, Great Crested Grebe, several gulls and more.
Spiaggia di Ca' Roman is a pretty beach where the number of birds far outweigh the number of people. You will need to cross the sand dunes to reach the beach, which is on the Adriatic side of Pellestrina.
Some other interesting features on the southern end of Pellestrina include the Murazzi (Istrian stone fortification walls built in the 1700s to protect the lagoon from the sea) and an old abandoned bunker from World War II.
Watch the Sunset
If you stay for long enough on Pallestrina, you will be fortunate enough to witness the sunset. On the lagoon side (and if there's good weather), you can see the most glorious sunsets. In our case, the sky lit up in a fiery orange and red as the sun disappeared into the water.
Want to see more photos of Pellestrina?
View all of our travel photography in one place! You can browse and buy any of our pictures in the form of canvas prints, things for the home, and more!
Where to Stay in Pellestrina
There are a limited number of hotels and accommodations in Pellestrina. Here are a few to check out to see if you can find availability:
Need Travel Insurance?
You should never leave home without travel insurance! Check out the best rates to make sure you're covered in case of an emergency or accident.
More Articles From Our La Bella Vita Cruise
We visited Chioggia on a luxury barge cruise with European Waterways aboard La Bella Vita. Here are more blog posts from this cruise if you'd like to follow along: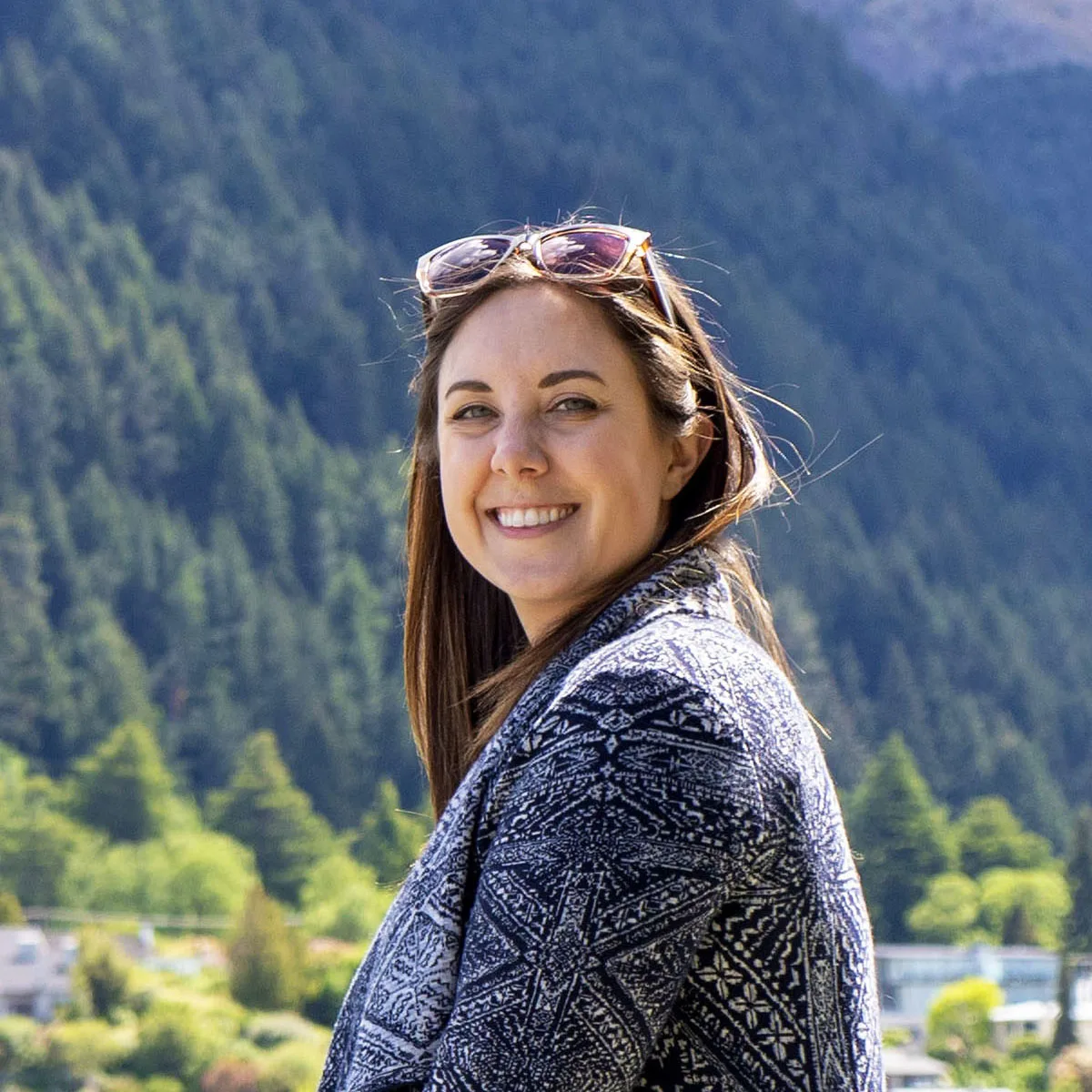 Lauren is the full-time travel blogger and content creator behind Justin Plus Lauren. She started Justin Plus Lauren in 2013 and has travelled to 50+ countries around the world. Lauren is an expert on vegan travel as one of the very first vegan travel bloggers. She also focuses on outdoor adventure travel, eco and sustainable travel, and creating amazing travel itineraries for cities and small towns.