It was the first time that a bookstore had made my bucket list.
Don't get me wrong; I love visiting bookstores. There were several interesting bookstores that I stumbled upon in Italy and of course, I had to take a peek inside to check them out. Ever since I saw a few images of this particular bookshop pop up in my Pinterest feed, I immediately added it to our tentative itinerary. This bookstore ended up being one of the most interesting and unique book shops that I'd ever visited.
Posts may be sponsored. Post contains affiliate links. I may be compensated if you make a purchase using my link.
Justin and I meandered around the narrow alleyways in Venice to find the shop. Some of the cobblestone paths were so narrow, it was amazing that they could even be considered streets! Eventually, we turned a corner and there it was: the Libreria Acqua Alta.
My first impressions of the store were awesome, and this was before we even entered the building. There were two cats resting in comfortable places on either side of the entrance, posing as two kitty bookends. Neither seemed to mind some gentle scratches on the head. I'm sure they were used to getting lots of attention from store patrons.
Libreria Acqua Alta
Translated into English, Libreria Acqua Alta means, "library of high water". In Venice each year, the Acqua Alta occurs meaning that the water levels rise and in some cases, flood the streets. The bookstore could potentially be flooded and that's really awful for anything made out of paper! This store is completely prepared for such instances by keeping the books in some practical choices of furniture. In one room, there are books piled into a gondola. In other rooms, the books are stacked into rowboats, waterproof bins, and even bathtubs!
The store has a mix of new and used books on a variety of subject matters and in several languages. This is the place to purchase books about Venice itself, art books, history books, maps, calendars, and postcards. I bought some beautiful postcards here for my collection. The owner, Luigi, was seated behind the front desk when we visited and he was very friendly and helpful. I'm sure he realizes that his shop is not only a bookstore, but a tourist destination where guests are enchanted by the store's charming atmosphere.
A Bookstore With a View
At the back of the shop, we walked outside and noticed a staircase made out of old encyclopedias. Some writing painted on the wall instructed us to climb the staircase of books to the top. I don't think I've ever walked up a stairway made out of books before! The short climb was definitely worthwhile, as we were rewarded with a beautiful view of the canal.
One of the rooms of the shop had a back doorway that opened up entirely to the canal at sea level. There was a little seating area where visitors could sit and browse through some of the merchandise. There was also a small tongue-in-cheek sign marking this doorway as a fire exit with a drawing of a person jumping into the canal. Thankfully, there were no signs of floods or fires while we were there.
Definitely stop by Libreria Acqua Alta when you're in Venice. This place is not only one of the most beautiful bookstores I have ever visited, but the most eccentric and fascinating as well.
Libreria Acqua Alta
Sestiere Castello, 5176/B, 30122

Venezia, Italy

Hours: 9:00am – 8:00pm
More Venice Travel Articles
Looking to plan your trip to Venice, Italy? Check out all of our blog posts about Venice aside from the best Venice vegan food.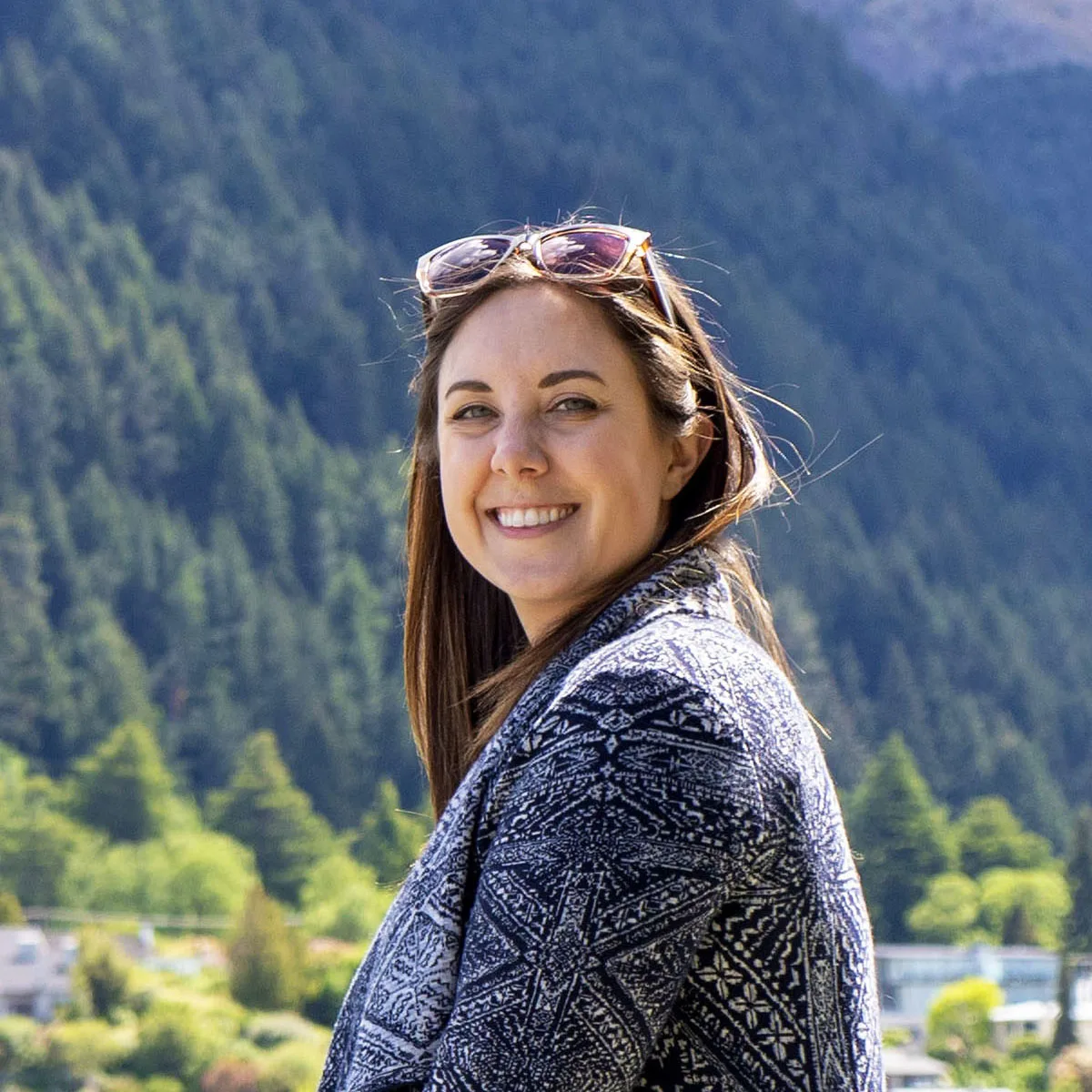 Lauren is the full-time travel blogger and content creator behind Justin Plus Lauren. She started Justin Plus Lauren in 2013 and has travelled to 50+ countries around the world. Lauren is an expert on vegan travel as one of the very first vegan travel bloggers. She also focuses on outdoor adventure travel, eco and sustainable travel, and creating amazing travel itineraries for cities and small towns.