Wide-eyed, I peered out the window from the back seat.
We zipped through the city from Roma Termini down cobblestone roads that discernibly contrasted the modern luxury shops lining the streets. Our taxi driver veered off course down narrow alleyways with sharp-angled turns, presumably to avoid traffic. My first glimpses of Rome were seemingly a blur. Before long, we had reached our destination. Or had we? Justin and I stood at the side of the road in front of a bargain table, piled high with bins of clothes, accessories, and random knick-knacks.
"Are you sure we're in the right place?" Justin seemed slightly worried. I examined the address. "It looks like we're here," though I was somewhat unsure of myself. We walked up to a large gate at the noted address and sighed in relief. There were several businesses listed next to the buzzer, and Zen Trastevere was one of them. We buzzed and heard a friendly voice on the other side of the speaker. She said, "Come on up!"
Posts may be sponsored. Post contains affiliate links. I may be compensated if you make a purchase using my link.
We traveled to the second floor of the building using the elevator where we just fit inside with our two suitcases. Upon exiting the elevator, we were warmly welcomed by Katia of Zen Trastevere who gave us a tour of our home for the next four nights.
B&B Zen Trastevere has a sister accommodation, B&B Zoe Trastevere. Both are located next door to one another on the second floor of the building, and both have the same owners. Though much of the information online is listed together under B&B Zen Trastevere, we stayed at B&B Zoe. The first place we visited was the common area, which included a kitchen and a small seating area. While we weren't able to cook our own food in this kitchen, it was rather nice to have breakfast prepared for us each morning. Staying true to the "B&B" title, you can help yourself to an assortment of breakfast foods in the morning. As vegans, we enjoyed fruit, juice, toast and jam, and of course, coffee. There was an espresso machine where we could help ourselves to coffee at any time of the day. Some other things served during breakfast included cereal, cheese, yogurt, and pastries.
OUR ROOM
Katia showed us to our room, which was named "Viola" or the "Purple Room". And you guessed it, the color scheme and decor had a purple theme throughout the room. The main wall behind the bed had a purple patterned wallpaper, and the bedspread had some purple accents. There was a little table that we could use as a desk or a small kitchen table to eat our breakfast. We preferred eating our breakfast outside on the balcony. We were thrilled to discover that the room had its own private balcony facing a quiet area of the neighborhood. The bathroom was newly renovated; it was very clean and our towels were replaced on a daily basis. The room was also cleaned daily.
There was a flatscreen TV on the wall facing the bed, and there was free wifi that was really fast. And there was no need for concern over storage space: we had a full-sized wardrobe and a big dresser to store all of our clothes and belongings.
When we arrived in Rome during the third week of May, it was HOT. It was the hottest weather that we had experienced in Italy. Thankfully, the room had air conditioning that worked like a dream! We were always able to sleep well each evening as the room was an ideal temperature despite the weather outdoors.
Katia was very accommodating and helpful. She gave us a map of Rome with directions to popular places, as well as her restaurant recommendations for Trastevere. She also provided us with a few coupons for extra treats at her chosen restaurants if we visited them. Also, she was generally always available if we had any questions or concerns.
LOCATION
When researching our trip to Italy, I kept reading that staying in Trastevere was the best option. Now that we've visited, I tend to agree with all of those who feel that way! Staying in Trastevere was definitely ideal. The neighborhood itself had an understated allure. It has a distinct Bohemian flair. Its terracotta and pale yellow buildings, greenery bursting from flowerpots, and laundry dangling from the windows all add to my fond memories of Trastevere. While we didn't fully escape the barrage of selfie-stick salesmen, it was definitely an improvement over the more crowded spaces near the tourist spots. However, you could easily walk from the B&B to all of the popular sites, including the Colosseum, the Pantheon, and Vatican City. The Trastevere neighborhood is very appealing for its bustling nightlife with great bars and restaurants, and the impressive Basilica di Santa Maria.
We wouldn't hesitate to stay again at B&B Zen Trastevere, and be sure to check out more reviews from trusted travellers.
Zen & Zoe Trastevere

Viale Trastevere 60,

Stairs B (second floor)

Rome
Have you ever visited the Trastevere neighborhood in Rome?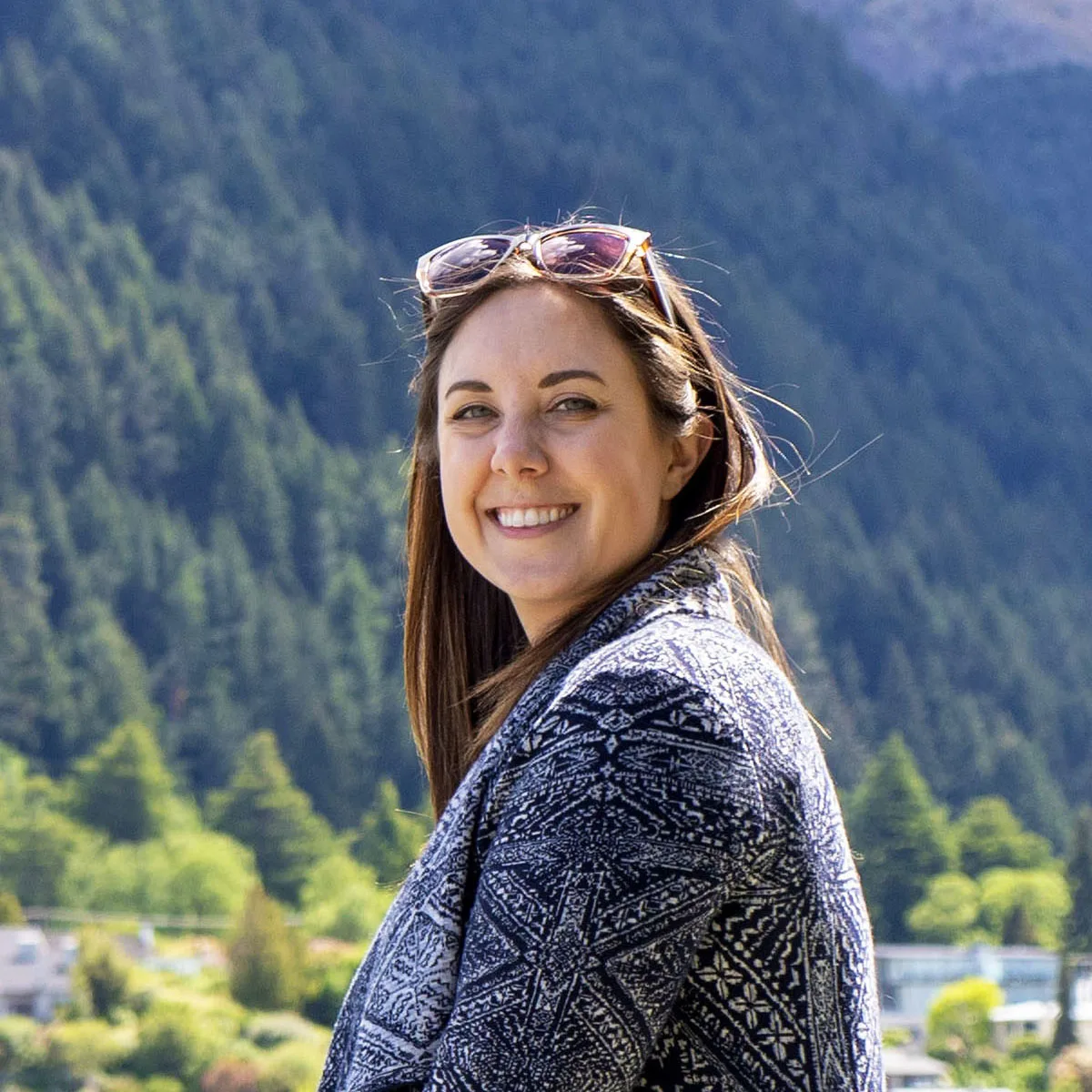 Lauren is the full-time travel blogger and content creator behind Justin Plus Lauren. She started Justin Plus Lauren in 2013 and has travelled to 45+ countries around the world. Lauren is an expert on vegan travel as one of the very first vegan travel bloggers. She also focuses on outdoor adventure travel, eco and sustainable travel, and creating amazing travel itineraries for cities and small towns.