Trastevere is a charming district in Rome, feeling like a small town inside a larger city. It's not to be missed and you should definitely stay in Trastevere.
Posts may be sponsored. Post contains affiliate links. I may be compensated if you make a purchase using my link.
When we traveled to Rome, we stayed in the lively neighborhood of Trastevere, located across the Tiber River. The name of the district comes from the Latin, "Trans Tiberim" meaning, "beyond the Tiber". With its narrow cobblestone streets and vine covered buildings in faded shades of pastel, Trastevere is certainly a captivating place.
While there aren't a ton of popular attractions here, that's part of the allure. The district is considered to be one of the most authentic spots in Rome, away from the crowds of tourists. While tourists still visit and stay here, it's easy to escape the hordes by wandering a few steps away from the main streets. Allow yourself to get lost in the winding lanes lined with shops, bars, and restaurants.
It's Close To Everything
By staying in Trastevere, you're within walking distance of nearly every main attraction. We didn't drive or take public transit once in Rome. Justin and I walked everywhere. We were able to walk from Trastevere to the Colosseum, the Pantheon, Campo Di Fiori, Piazza Navona, the Roman Forum, the Vatican, and the list goes on. It's about a 30 minute walk to most tourist sites.
It's an Attraction in Itself
I highly recommend wandering around the streets of Trastevere. Even allow yourself to become lost. You'll eventually make your way back to a main street or a recognizable space, and you might stumble upon something interesting along the way. As for attractions that aren't to be missed, definitely check out the 12th century Santa Maria in Trastevere church. We actually thought this was one of the prettiest churches that we had visited throughout our travels in Italy. The Basilica is dedicated to the Virgin Mary, and it's one of the oldest churches in Rome. Inside the church, you'll be able to admire the sparkling golden mosaics by Cavallini.
You can find the Basilica di Santa Maria at the Piazza Santa Maria, a central meeting place in the heart of Trastevere. The fountain in the middle of the piazza is a great spot to hang out or watch the people all around. Many street performers and buskers put on small shows for those dining and drinking at the surrounding restaurants and cafes. Justin and I enjoyed a drink on one of the patios here one evening, and there was never a dull moment.
Trastevere is a prime spot for nightlife. There are many popular bars and clubs where the party continues into the wee hours of the morning. There's really something for everyone – terraces for an after dinner cocktail, bars serving craft beer, and of course, you could simply sit on a patio with a glass of wine.
Be sure to take a stroll from Trastevere across a bridge to Isola Tiberina, the only island in the Tiber River in Rome. We walked across the Tiber River, admiring the views at dusk. It's a great place to visit as you wander around this area of Rome.
Where We Stayed
Justin and I stayed at Zen Trastevere B&B and thoroughly enjoyed our four nights there. There were a few rooms in the accommodation with a shared kitchen. While you couldn't cook your own food there, you could find a daily breakfast buffet there, as well as a very nice coffee maker. Our room was clean, comfortable, and came with its own balcony. Justin and I were grateful for the air conditioning at Zen Trastevere, as it was very hot in late May!
We wouldn't hesitate to stay again at B&B Zen Trastevere, and be sure to check out more reviews from trusted travellers.
Dining in Trastevere
One of the main reasons why people visit or stay in Trastevere is for the food. There are so many dining options here, including fine dining, pizzerias, and small mom and pop restaurants with only a handful of tables. While we didn't eat many meals in Trastevere, we did check out a couple of spots in the neighborhood.
One that we can't highly recommend would be Carto Menta, but it's great if you're looking for cheap eats in a lively environment. The tables on the patio are quite close together, which means that you can easily make friends with the people sitting next to you. We actually met a few very interesting people that way. The service was very slow, though we weren't in any rush. We ordered some minestrone soup that tasted pretty good. The marinara pizzas that we ate weren't the best ones that we had in Italy, but they were only €2 each! Can't beat that price.
A far better pizza place that we tried on our last night in Rome was Dar Poeta, located down a narrow alleyway in Trastevere. Though the restaurant was extremely popular and quite packed, we lucked out and got a table on the patio without any wait. Dar Poeta has some of the best wood oven pizza, which is actually a little tricky to find in Rome. We tried the marinara pizza here and it was awesome. The sauce was flavorful and spiced just right. The dough was chewy and delicious. It was also very easy to chat to those who were dining around us as the tables were pushed very close together.
Another hidden gem, especially for vegans, is Caffe Trastevere on the main street, Viale Trastevere. They have very yummy vegan baked goods and carry soy milk for lattes and cappuccinos. It's hard to come across cafes that have plant-based milk in Italy, but those at Caffe Trastevere can make you the soy latte that you've been craving. We picked up a vegan donut and a chocolate brioche, and both were heavenly.
Trastevere is an ideal neighborhood to visit and a great place to stay when you travel to Rome. It's not incredibly crowded with tourists, and it's best to wander around to purposely get lost. There are authentic Italian restaurants to try, and lovely spots for an early evening apertivo. We never felt unsafe here, even at night. Trastevere actually comes alive after the sun sets, and you can spend hours at Piazza Santa Maria watching the interesting buskers and people walking by.
Have you visited Rome or Trastevere before?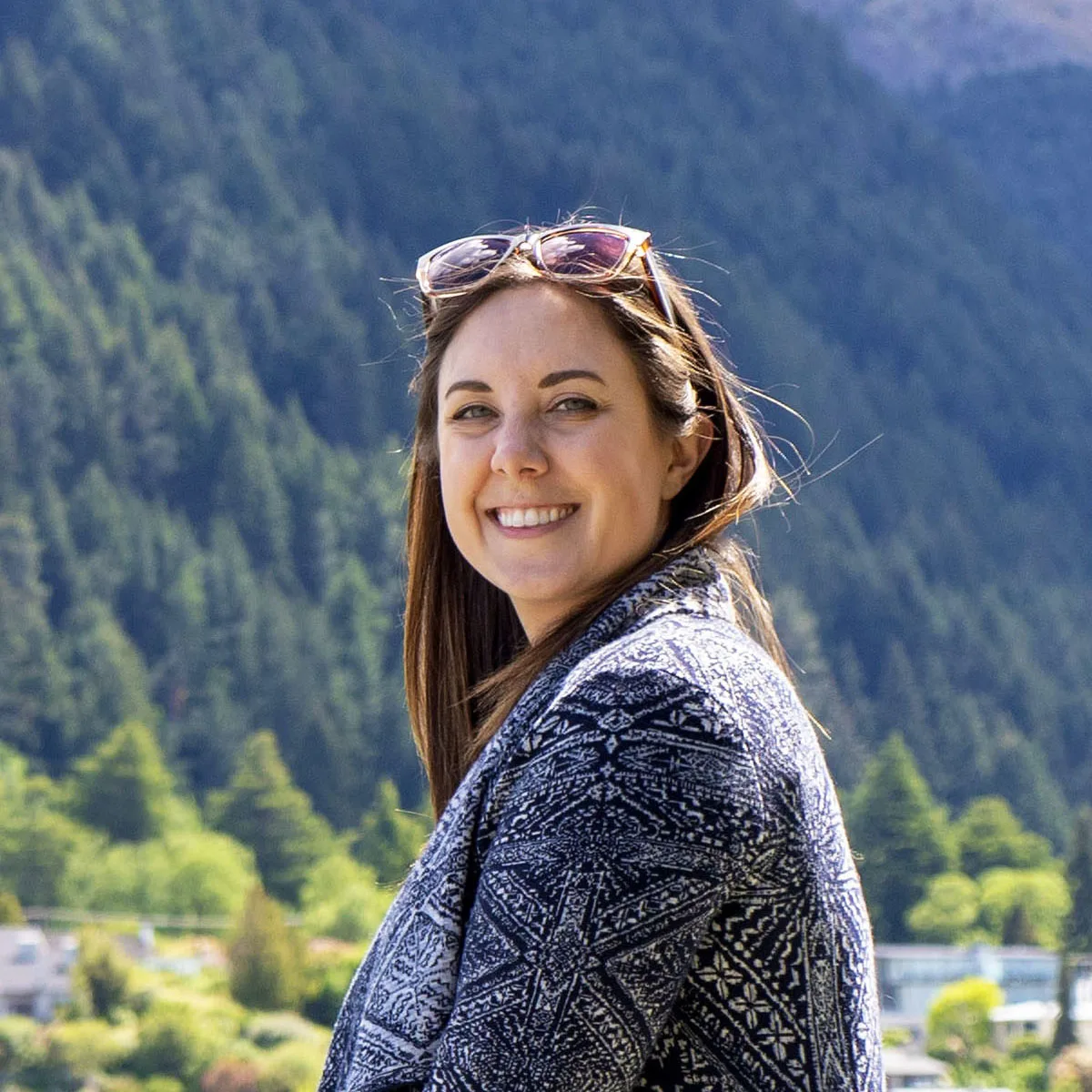 Lauren is the full-time travel blogger and content creator behind Justin Plus Lauren. She started Justin Plus Lauren in 2013 and has travelled to 50+ countries around the world. Lauren is an expert on vegan travel as one of the very first vegan travel bloggers. She also focuses on outdoor adventure travel, eco and sustainable travel, and creating amazing travel itineraries for cities and small towns.