Continuing along from my last Bruce Trail hike at Queenston Heights Park (and the starting point/Southern Terminus Cairn), I embarked on my second adventure on the Bruce Trail in Niagara Falls. I picked up right from where I left off at the 4.2km point (at the Upper Canada Heritage Trail side trail).
For those just stumbling upon this article, I have the lofty goal of eventually hiking the entire Bruce Trail. It's 900km in length spanning from Niagara to Tobermory in southern Ontario. The trail follows the edge of the Niagara Escarpment, one of 16 UNESCO World Biosphere Reserves in Canada.
Posts may be sponsored. Post contains affiliate links. I may be compensated if you make a purchase using my link.
While many people attempt the end-to-end hikes all in one go (which usually takes around a month to complete, unless you're racing on it), most will hike the trail one section at a time. If you'd like to learn more, here's a detailed guide to the Bruce Trail.
Hiking the Bruce Trail in Niagara Falls
I love inviting friends and loved ones to attempt various sections of the Trail along with me. There are always new discoveries and a variety of terrain to tackle on the way. While Justin ventured out on Bruce Trail hike #1 by my side, I invited one of my best friends, Shannon, to come down to the Niagara Region for hike #2.
We parked the car on York Rd (Regional Rd. 81), just east of Concession 2. Directly across the street, we started our hike on the side trail, the Upper Canada Heritage Trail. From there, the side trail linked directly up with the main Bruce Trail. You know you are on the Bruce Trail when you see the white trail markers painted on trees. The side trails have blue markers.
By properly following the markers on the trees, you will not get lost or wander off the trail; this can be easy enough to do as multiple trails often merge in the forest. I highly recommend that you download the Bruce Trail app if you're serious about hiking the trail. You'll find a set of maps and additional information, like places to park your car.
Venturing Onto Private Property
Early on, we came across a ladder with some chain link fence that was along a fallen tree limb. The ladder allows hikers to easily climb over the fence. I feel like the fence was there for a couple of reasons: to denote that it's private property, and to keep vehicles (bicycles, ATVs, for instance) off the trail. There's also a sign posted by the fence: "Private property. For hiking only."
About half of the Bruce Trail meanders through private property in order to continuously link up all 900km of trail. The Bruce Trail Conservancy is slowly purchasing more and more land, so this green space will be made public, forever. But, at times, the hike will wind through some private land.
As long as the hikers are respectful, most landowners will continue to offer a portion of their land up to hikers. There have been instances where the landowners have revoked their handshake agreement and banned hikers from setting foot on their property (it is rare, but it's happened). In these cases, the Bruce Trail is rerouted to other places, like nearby roads and streets.
For most of the day, we didn't see another person in sight. It was surprising. We figured that many people would be hiking this weekend, on such a warm weather day, but perhaps this area of the forest isn't as popular as other spots.
Road Crossings and Railroad Crossings
At one point, we emerged from the forest and came to a city street. This part of the Bruce Trail isn't actually in the forest at all. We had to walk beneath a highway overpass and across the road to meet back up with the trail. It wasn't the most scenic journey, but a necessary walk to continue with the hiking trail on the other side.
On this day in late September, it was lovely to see the leaves already starting to change color. While most of them are still green, you do get bright pops of red and yellow here and there. Fall is most likely my favorite season of the year because it's just so beautiful.
Shannon and I continued our walk along the winding path, which ascended and descended around imposing trees and meandered around large tree roots. At times, the ground beneath us felt almost sandy, which was very interesting as I've never encountered anything like it before on a hike in Ontario. I didn't think too much of it until we got back to the car later and there was sand all over the car mats, as well as inside my shoes!
We came to another clearing and walked up another small street that crossed some railroad tracks.
Back Into the Forest and Reaching 9.0km
Parts of this next section of the hike were quite scenic in the forest, and other parts gave us views of a huge field with the QEW highway far in the distance.
We reached kilometer 9.0 on the map and decided to call it a day. After all, we had to hike all the way back to where the car was parked! As it turns out, I'm likely going to end up hiking the entire Bruce Trail twice – there and back from where I parked. Until we can figure out a better system, this is the way it will have to be. (Please note that back when I wrote this article, Uber wasn't very popular. Now, depending on where you are on the trail, it's possible to call Uber to take you back to your car!)
It seemed like a good place to stop as I could tell there was room to park the car here when we would return walking the Bruce Trail in Niagara Falls (on Mewburn Road). There was a clearing here with a small bridge high above the railroad tracks.
The hike back was equally as lovely. We saw some volunteers maintaining the trail, trimming away small tree branches that spread out too far onto the path. We saw several chipmunks, squirrels, many birds, and even some little caterpillars. It was such a wonderful day to go hiking, and hopefully the weather will stay this nice so we can go on many more hikes before the winter!
The Laura Secord Legacy Trail
Some parts of this section of the Bruce Trail in Niagara Falls overlaps with the Laura Secord Legacy Trail. For a brief history lesson, Laura Secord is a hero of the War of 1812. She walked for 32km (20 miles) out of American occupied territory to warn the British of an impending attack. The Laura Secord Legacy Trail follows approximately the journey that she traveled back in the day. The trail is 32km long, starting at the Laura Secord Homestead in Queenston and ending at the Decew House Heritage Park in Thorold.
Want to see more photos of Bruce Trail Hike #2?
View all of our travel photography in one place! You can browse and buy any of our pictures, including prints, gifts and more.
You can read about any of my Bruce Trail hiking trips in one place. Also, read on to experience Bruce Trail Hike #3, or go back and read Bruce Trail Hike #1.
| | |
| --- | --- |
| Hike # | 2 |
| Date | September 28, 2014 |
| Location | Map 02, St. Catharines |
| Distance | 4.8km (x2) |
| Total Trail Distance | 9.0km (885km remaining) |
| Start | 4.2 Upper Canada Heritage Trail |
| Finish | 9.0 Mewburn Road |
Where are your favourite places to hike? Have you ever hiked the Bruce Trail?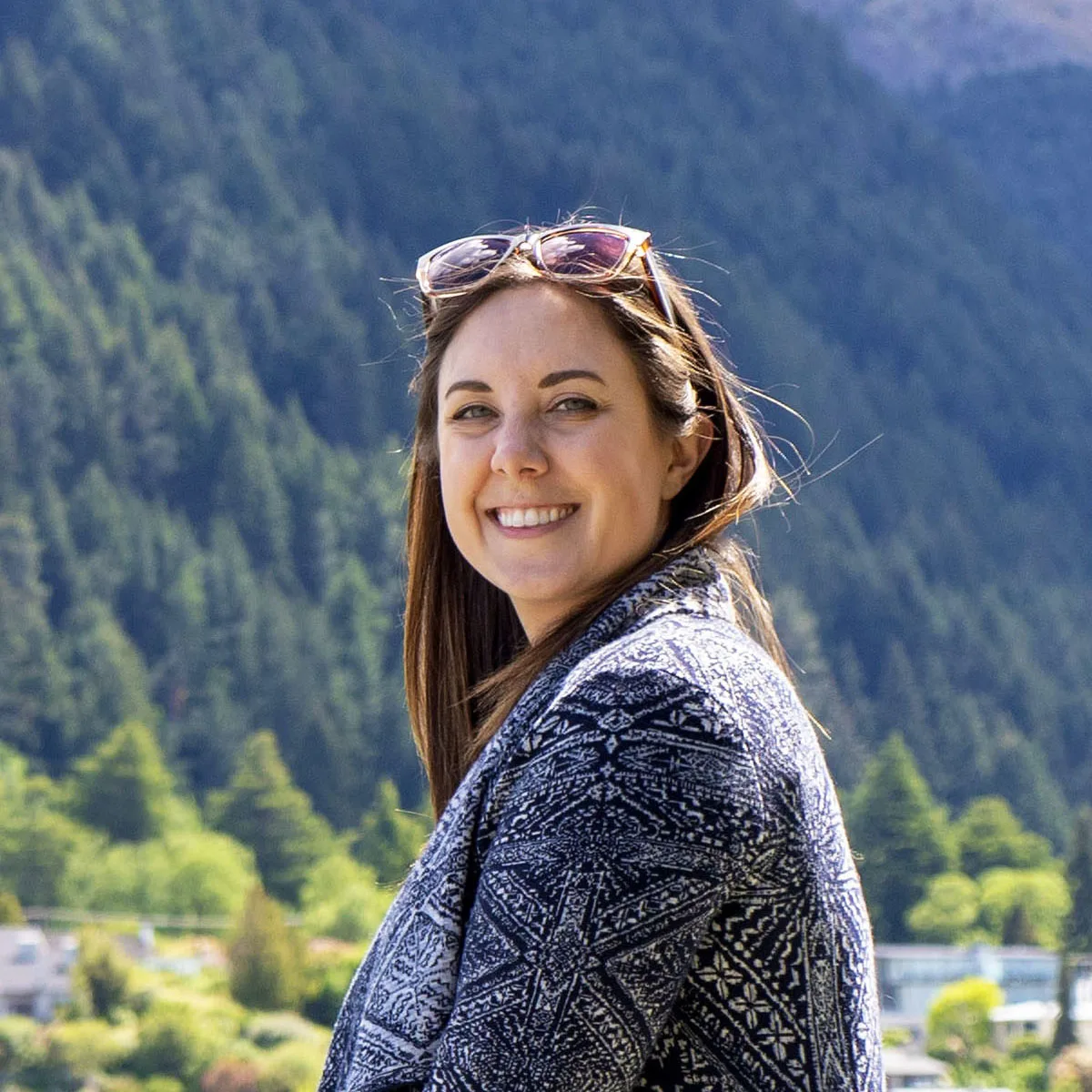 Lauren is the full-time travel blogger and content creator behind Justin Plus Lauren. She started Justin Plus Lauren in 2013 and has travelled to 45+ countries around the world. Lauren is an expert on vegan travel as one of the very first vegan travel bloggers. She also focuses on outdoor adventure travel, eco and sustainable travel, and creating amazing travel itineraries for cities and small towns.