Here are the best things to do in Playa del Carmen, Mexico, a destination that needs to be high on your list. I mean, who isn't dreaming of their next luxurious vacation getaway in the tropics? Mexico may have crossed your mind, although you might have thought about the more popular spots like Cancun, Cabo, or Puerto Vallarta first. Alternatively, I recommend that you travel to Playa del Carmen, Mexico.
Are you familiar with Playa del Carmen? It's a beautiful city in Quintana Roo on the Mayan Riviera. There are so many amazing activities for every interest and you can really make some unforgettable memories there. It's easy to access as Playa del Carmen is only about an hour south of the Cancun airport and a quick boat ride from the nearby island of Cozumel.
Posts may be sponsored. Post contains affiliate links. I may be compensated if you make a purchase using my link.
In this Playa del Carmen travel guide, I'm going to show you the best things to do in Playa del Carmen after visiting on a few occasions. This includes what to do in Playa del Carmen (right in town), the best beaches of Playa del Carmen, outdoor activities, cultural and historical sites, nearby day trips, and some essential information to know before you go.
Best Things to Do in Playa del Carmen: Wander Around Town
When you visit Playa del Carmen, you'll want to set aside at least a day to explore this lively little town. It's a fantastic home base for exploring the region because there's just so much to do right outside your hotel. There are lots of shops, cafes and restaurants all over the city.
The two of us felt safe walking around Playa del Carmen during the day and at night, too. Be aware of your surroundings and stay in populated areas, as you would anywhere in the world when you're visiting an unfamiliar or new place.
La Quinta Avenida / Fifth Avenue
La Quinta Avenida, or Fifth Avenue, is the main attraction of Playa del Carmen. It's a five mile long shopping street with stores, cafes, restaurants, and little stalls. You really must visit Fifth Avenue when you travel to Playa del Carmen.
It's one of the most vibrant and bustling areas of Playa del Carmen. If you want to be in the middle of the action, you're in the right place. There are lots of big name American luxury shops, little souvenir stores, and even a shopping mall that spans three stories. You'll also find art galleries and museums, too.
5th Avenue is home to the Thompson rooftop pool. The Thompson is one of the best hotels in Playa del Carmen. You don't need to be an overnight guest of the Thompson to take advantage of that beautiful swimming pool. It's possible to buy day passes for a small fee. This is one of the best rooftop pools in the city.
Coco Bongo Night Club
If you're looking for things to do in Playa del Carmen at night, visit the Coco Bongo night club for an exciting night of entertainment. It's a great place to sip beverages while watching acrobatics, live music, a lights show, and vibrant dancers for a thrilling show. It's best described as Las Vegas meets Mexican fiesta.
The admission tickets don't come cheap, but you're paying for the live entertainment and an open bar. You definitely get your moneys worth. It isn't your average night club. This one is just off Fifth Avenue on 12th Street. Get your tickets here.
Playa del Carmen Activities: Go Snorkeling or Scuba Diving
Any seaside destination should offer good snorkeling and scuba diving options. However, Playa del Carmen has some of the best diving and snorkeling spots in the Western Hemisphere, if not the world.
You don't even have to actually go diving to enjoy the vast array of underwater scenery. Simply put your head under the water with the proper gear and you will see schools of tropical fish unlike anything you've experienced before. If you're lucky, you might even spot a sea turtle, too.
Take a Snorkeling Tour in Cozumel
Cozumel is one of the best places to go snorkeling near Playa del Carmen. It's only a short ferry ride from Playa del Carmen to Cozumel that runs several times daily. Then, you can take a two hour snorkeling tour to three beautiful reefs in Cozumel.
I love this tour because you ride on a glass bottom boat with a professional crew, there are free drinks on board, and you get to visit the best snorkeling sites in Cozumel. Furthermore, it's only two hours long, so you'll be able to spend the rest of the day enjoying more of what Cozumel has to offer.
Snorkel with Sea Turtles in Akumal
It's possible to take a tour from Playa del Carmen to snorkel with sea turtles. While there were some concerns of over-tourism in the area being detrimental to the health and wellbeing of the turtles, the bay and its inhabitants were given some relief during the pandemic.
Furthermore, make sure you choose a tour where the numbers are limited to a small group. For instance, the tour that I am recommending only allows up to 15 guests at a time. There are a few other key things to remember when snorkeling: do not try to touch the turtles, keep a distance of at least 6 feet from the turtles, wear a rash guard instead of sunscreen, and don't stir up the sand/kick coral reef by staying horizontal in the water.
In addition to snorkeling with sea turtles, you'll also have the opportunity to visit cenotes (underground rivers) on this same tour. You'll embark on a three hour cenote discovery tour. Book your snorkeling and cenote tour here.
Get Scuba Certified in Playa del Carmen
If you do want to go diving but don't have any experience, you can learn to dive from various companies. It's possible to take a PADI Open Water Course in Playa del Carmen. They will train and certify you, as well as take you to the best spots to dive. While you can dive in Playa del Carmen all year long, you'll have a good chance of seeing bull sharks from November to March, as well as eagle rays and whale sharks.
If you prefer snorkeling, there are lots of Playa del Carmen snorkeling tours that provide plenty of wildlife viewing opportunities (in addition to the ones I've listed above). If you're looking for what to do in Playa del Carmen, give snorkeling or scuba diving a shot.
Fun Activities in Playa del Carmen: Best Watersports
Located right on the beach, Playa del Carmen is an amazing destination for watersports. The best activities in Playa del Carmen take place out on the water, and you can perhaps try some thrilling adventures that you've never done before. Adding some watersports to your trip could create some of the best memories. Here are some of the best things to do in Playa del Carmen out on the water.
Go Parasailing
Parasailing is a really fun and thrilling adventure. There's nothing quite like drifting through the sky, looking down on those Caribbean turquoise and deep blue waters. It's also surprisingly quiet up in the air, so it's a pretty peaceful experience (once you get over any fear of heights).
This parasailing experience includes transportation to the boat, a 12 minute parasailing flight, and snacks/drinks afterwards. Book your ticket here.
Rent Jet Skis
Get your adrenaline pumping on this jet ski adventure! There aren't too many water adventures as thrilling as those on a Waverunner jet ski. You'll crash across the waves of the Caribbean sea as you take the jet ski out for a spin.
In this tour, you'll combine jet skiing with riding ATVs through the jungle and mangroves. So, you'll get to have to exciting experiences in one, by land and by sea. Book your ticket here.
Go Paddleboarding
Standup paddleboarding is one of the most popular water activities these days, and Playa del Carmen is an excellent destination for it. It's best to take a SUP tour in Playa del Carmen that includes the board rental and instruction.
Here's a next level SUP tour that I'm sure you'll remember for a very long time: paddleboarding at sunrise. Watch the sun come up from the sea on top of your own standup paddleboard. You'll be able to store your belongings securely back on dry land, and there will be opportunities to go swimming if you'd like, too. Book your tour here.
Go Sailing
Do you want to go sailing in Playa del Carmen? You can rent your own small sailboats and navigate the open waters. There are quite a few companies in Playa del Carmen where you can rent sailboats for the day. If you're not feeling too adventurous, you can always take a catamaran cruise instead!
Discover Rio Secreto
One of the best things to do in Playa del Carmen is visit Rio Secreto. It's an excursion that deserves a place high on your list. Rio Secreto (the Secret River) is, unsurprisingly, a well-kept secret. And you'll need to go underground to get there.
Rio Secreto is a 12km series of caves carved out by a subterranean river. The colors will blow you away. The river's clear blue water is offset by impressive rock formations, stalactites and stalagmites. Walk and float through the caves and down the river.
On a tour of Rio Secreto, you'll explore the underground caves and also learn about Mayan history in the region. They'll provide plenty of information about the land itself as well, explaining how this hidden gem came to be. It was only discovered a short while ago, but it's quickly become one of the top things to do in Playa del Carmen and the surrounding region. Book your tour here.
Visit and Stay at an All-Inclusive Park
One of the best things to do in Playa del Carmen is visit an all-inclusive eco park. You can spend your entire holiday there or simply take a day trip. I suggest taking a day trip so you can stay right in Playa del Carmen and experience the city itself.
There are two parks that come to mind: Xcaret and Xplor. The Yucatan Peninsula is thought to be the birthplace of ecotourism, and a lot of that is owed to Xcaret. It started as a holiday away from the major resorts of Cancun to emphasize the brilliance of Mexico's natural surroundings.
Xcaret
Xcaret worked with local ecological authorities to make sure that the park was highly sustainable. When you travel to Playa del Carmen, you can easily make a day trip to Xcaret for its outdoor activities, natural spaces, and cultural experiences.
Xcaret park has a sea turtle conservation program. They have helped hatch 100,000 sea turtles and have released them into the ocean. They also have a breeding program for the endangered scarlet macaw, a native bird to Mexico. Over 900 macaws fly freely around the park, and they've introduced dozens into the wild.
My main complaint about Xcaret? They still offer swim with the dolphin tours. Here are the reasons why you should never swim with captive dolphins. Please feel free to voice your concerns about keeping dolphins in captivity to their management while you're there.
The park also introduces Mayan cultures and traditions to many of its guests, including the ritual ceremony of the Voladores (also known as the flying men), and the Day of the Dead festival. Be sure to check out the glorious beach at Xcaret to relax for a few hours during your stay. Take a trip to its bars and restaurants for food and drink.
You can book day passes to Xcaret for the full experience. This tour provides you with a full day ticket and night show, while this tour provides you with a full day ticket, lunch, and night show.
Xplor
Xplor is another park owned by the same company as Xcaret. It's one of the best adventure parks with zip lines, rafting in an underground river, swimming in the underground river, and driving through the jungle.
While Xcaret caters to people of all ages and families, Xplor is better for teenagers and peopled in their twenties to forties. Xcaret is also a bit larger than Xplor, so you'll need to spend more time there to experience everything. You can also watch the night shows at Xcaret that don't take place at Xplor.
So, which is better, Xcaret or Xplor? Xcaret is a little more family-friendly, while Xplor is a little more thrilling. They are both some of the best things to do in Playa del Carmen, especially if you're looking for all-inclusive experiences. If you have time, why not visit both? Book your tour to Xplor here.
Visit the Sian Ka'an Biosphere Reserve
Sian Ka'an is a protected biosphere reserve located along Mexico's Caribbean coast. The reserve spans over one thousand square miles and is home to an incredible diversity of flora and fauna. Sian Ka'an Biosphere Reserve was established as a protected region in 1986 and then subsequently designated as a UNESCO World Heritage Site in 1987 due to its remarkable biodiversity.
Visitors can tour the reserve and witness this extraordinary ecosystem for themselves. In addition to the biodiversity, Sian Ka'an also contains some of the bluest waters in all of the Caribbean as most of the region is composed of wetlands and mangrove forests.
The entrance to Sian Ka'an is two hours south of Cancun, one hour south of Playa del Carmen, and five minutes south of Tulum. It's the perfect day trip from Playa del Carmen and other numerous areas on the Yucatan Peninsula.
You can take a tour to Sian Ka'an with pick up and drop off from your hotel in Playa del Carmen or Tulum. You may also enjoy this boat tour to the UNESCO nature preserve. The opportunity to explore such a unique biosphere reserve is one of the top things to do in Playa del Carmen.
Playa del Carmen Restaurants: A Vegan-Friendly Destination
Feeling hungry? The vegan scene in Playa del Carmen is blossoming as it has so many vegan and vegetarian restaurants. This attracts both locals and visitors alike. We found many traditional Mexican dishes prepared without the meat (but has all the yumminess).
Some of our favorite restaurants were La Senda Restaurante (one of the oldest vegan restaurants in Playa), Fresco Habito, Comet 984 (a 1950s diner), and Clorofila Green and Vegan.
Eating all of the yummy vegan food is one of the best reasons to travel to Playa del Carmen Mexico. Check out our entire vegan guide to Playa del Carmen.
Top Things to Do in Playa del Carmen: Relax at the Beach
Did you know that Playa del Carmen has a beautiful public beach right in town? It's easy to access right from the street, and you don't need to have a resort wrist band. Simply meander down to the water, put down your beach towel, and go for a swim.
The public beach in Playa del Carmen wasn't very crowded when we visited. When you travel to Playa del Carmen, you need to visit the beach at least once…or at least once every day! However, you must be warned – copious amounts of seaweed on the beach is a concern right now.
You can check this website for a map of the beaches with the least amount of seaweed. When we traveled there, there was seaweed present on the beach, but it wasn't enough to keep us off the beach and out of the water. Playa del Carmen beaches are often free, the water is calm, and the water temperature is just perfect.
Some popular white sand beaches where you can book a day pass include the Lido Beach Club, Playacar Beach, Xpuha Beach, and Punta Esmerelda. You might find that the private beaches are a little better maintained (the seaweed gets cleaned up each day), and there might be a private cabana that you can book. Why not beach hop and choose a different one to visit each day?
Visit Parque Fundadores
Parque Fundadores (Founding Fathers Park) is a famous park in Playa del Carmen on 5th Avenue. It's right next to the Cozumel ferry pier. There's a large bronze sculpture at the park called Portal Maya 2012 that celebrates the Mayan calendar. It was designed by the artist, Arturo Taravez from Guanajuato, Mexico.
It's a great place to watch the sunrise. You can also catch live music at the park sometimes. There's also a really unique attraction, the flying Papantla performers (Voladores de Papantla). These street performers fly around a 30 meter pole, connected by ropes, up in the air. It's a really unique ritual that you can see throughout Mexico.
Take a Catamaran Sunset Cruise
What could be more romantic than a luxury catamaran cruise at sunset? Drift along the Caribbean waters and watch the sun slowly approach the horizon with your partner.
You'll get picked up at your hotel and transported to the catamaran. As soon as you board the boat, the crew will give you a complimentary cocktail to enjoy. There's an open bar and snacks to savor throughout your sailing.
Since Playa del Carmen is located on the east coast, there are really stunning sunrises viewable from the coast, but it's more difficult to see the sunset. That's why you need to get out on the water to witness this beautiful phenomenon. Book your tour here.
Things to Do Near Playa del Carmen: Visit Mayan Ruins
Did you know that there are 4400 ancient Mayan ruins in Central America and you'll find many of them throughout Mexico? Quintana Roo is home to some of the earliest and largest Mayan ruins. There are many Mayan ruins near Cancun, Playa del Carmen, Tulum, and more. Quintana Roo is known as the gateway to the Mayan world.
Ancient Mayan Ruins of Tulum
The ruins of Tulum are among the best Mayan ruins in Mexico. There are dozens of structures and they are very well preserved. Plus, Tulum is right on the coastline of the Caribbean Sea, perched on 39 foot high cliffs. Down below, there's a beautiful white sandy beach. It once served as a major port and was a center for trade.
There are many buildings to discover, including the central large pyramid, El Castillo, the Temple of the Frescoes, and the Temple of the Descending God. Tulum was protected on one side by steep natural cliffs and by a massive wall on land. It's one of the most well fortified Mexican Mayan ruins. The Mayans also likely chose this site because it could be well defended.
As the Tulum ruins are quite popular and can get rather busy, go there as early in the morning as possible. Visiting earlier will be more comfortable as you can feel overheated wandering around Tulum. It's a wide open space without much shade.
Even with lots of people, I didn't find Tulum to be very crowded as it's a large property with many structures. Also, remember to bring your bathing suit if you'd like to go for a swim at the beach! Experience a half day tour to Tulum from Playa del Carmen.
Chichén Itzá
Chichen Itza is one of the most visited archaeological sites in Mexico with over 2.6 million tourists stopping by each year. It's a UNESCO World Heritage Site as it was one of the largest pre-Columbian Mayan cities with numerous architectural styles. In 2007, after a worldwide vote, Chichen Itza's El Castillo was named as one of the New 7 Wonders of the World.
This is one of the best collections of Mayan temples in Mexico as Chichen Itza was an important city across the centuries. From the Late Classic period (600-900 AD), Terminal Classic period (800-900 AD), and Postclassic period (900-1200 AD), you'll witness architecture from the Puuc and Chenes styles, as well as those representing ones found in central Mexico.
The El Castillo pyramid (Temple of Kukulcán) is the most iconic site at Chichen Itza. But, you should wander around and explore the entire property to see many impressive landmarks. Walk past the columns of the Temple of a Thousand Warriors, check out the Great Ball Court, and examine all of the detailed carved sculptures. Book this premier tour to Chichen Itza with Sacred Cenote.
Coba
Coba is located about 44km northwest of Tulum in the Mexican state of Quintana Roo. It's one of the best Mayan ruins near Cancun and Riviera Maya. Coba was first settled between 50 BC and 100 AD, and it became one of the most powerful Maya city states in the Yucatan region.
Coba has the largest network of stone causeways of all the ancient Mayan ruins. There are many engravings dedicated to ceremonies and important events during the Late Classic period (AD 600–900) of Mesoamerican civilization.
It also happens to be one of the best Mexican Mayan ruins because you can still climb to the top of the pyramid. There are several Mayan temples to explore on site, and Coba's Ixmoja Pyramid is the tallest on the Yucatán peninsula. Book this half day tour to Coba.
Museums in Playa del Carmen
While you might not think about going to a museum in such a beautiful, tropical destination, sometimes it's good to take a break from the heat and do something different. Plus, visiting museums are one of the best rainy day activities in Playa del Carmen, Mexico.
Frida Kahlo Museum
The Frida Kahlo Museum, also known as the Blue House (La Casa Azul) is a historic house and art museum devoted to the life and works of Frida Kahlo. This home was where she grew up, lived with her husband for a number of years, and also where she passed away. You'll find a small collection of her art here. For fans of Frida, this is a must visit attraction.
3D Museum of Wonders
The 3D Museum of Wonders is a unique and interactive attraction in Playa del Carmen. Wander through the museum and take photos with the 3D images. Play with the interactive exhibits. Most people spend 90 minutes to 2 hours in the museum. It's fun for the whole family!
Playa del Carmen Attractions: Best Nearby Cenotes
So, what the heck is a cenote? Pronounced "seh-no-tay", cenotes are natural sinkholes or underground caves that contain water. The Yucatan Peninsula is widely known for having many cenotes as it is one of the world's longest underground cave systems. Here are two of the best cenotes to visit from Playa del Carmen.
Cenote Azul
Cenote Azul, the Blue Cenote, is about 20 minutes from Playa del Carmen. You can jump from the cliff edge down into the cenote below or climb down if you're not feeling as daring. Once you're in the water, you can go swimming or snorkeling as many fish live in Cenote Azul.
I suggest taking a taxi or a colectivo (group van) to Cenote Azul. There are a number of cenotes all in a row here: Cenote Azul, Cristalino, Kantunchi and Jardin of Eden. Please note that they do have separate entrance fees, and Cenote Azul is pretty affordable.
Cenote Dos Ojos
Cenote Dos Ojos (Two Eyes Cenote) is closer to Tulum, and you could combine this with a day trip to the Mayan ruins. There are two sinkholes that are connected by a 400 metre passageway.
It's one of the best places to go snorkeling and diving, and it's one of the largest underwater cave systems. This is one of the deepest cenotes at 118 metres, and the entire cave system is 61km long! You can rent snorkeling equipment on site.
Day Trip to Cozumel From Playa del Carmen
Getting to Cozumel from Playa del Carmen is a breeze. You can take the ferry across to the island for the day. There are amazing snorkeling and scuba diving sites in Cozumel, as well as enticing restaurants and bars.
Cozumel is also a popular cruise ship port and many guests choose to travel back and forth between Cozumel and Playa del Carmen for the day. When you travel to Playa del Carmen, set aside at least one day to visit the stunning island of Cozumel.
Looking for more ideas? Here are even more things to do in Riviera Maya, Mexico!
Day Trip to Isla Mujeres From Playa del Carmen
Isla Mujeres is another great day trip from Playa del Carmen. The best way to get out to Isla Mujeres is by booking a tour from Playa del Carmen, Cancun, or Riviera Maya. The tours will usually take you to Isla Mujeres via catamaran.
There will be opportunities to go snorkeling from the catamaran, a lunch break in the middle, and then you'll have some free time to explore the downtown area. You'll also have some time to enjoy the beautiful Playa Norte beach. This tour offers the full experience at Isla Mujeres.
You can also visit Isla Mujeres on your own by taking a ferry to the island from Cancun. It's a bit easier to book a tour from Playa del Carmen as you won't need to worry about transportation to Cancun first. But, if you're looking to spend the whole day on the island without snorkeling, that's your best bet.
Where to Stay in Playa del Carmen
Playa del Carmen and Riviera Maya have a seemingly infinite amount of fabulous all-inclusive resorts, hotels, and vacation homes. We've stayed at hotels and all-inclusive resorts in Playa del Carmen in the past, and loved both for different reasons. The hotel we're going to recommend to you is right in town, and you can walk right from the hotel to go everywhere.
If you stay at an all-inclusive resort in Riviera Maya, you might not be as close to the city and you'll need to get a ride into town. But, the beaches tend to be a little bit nicer and you'll have food and drink included.
Beach Hotel in Playa del Carmen You'll Love
Justin and I stayed at the gorgeous Playa Palms Beach Hotel. It's a very calm and quiet hotel with a pool and access to the beach. The hotel isn't an all inclusive resort, but that wasn't an issue. Every room has a balcony with a hammock and our stay included breakfast daily.
On many occasions, we had the pool to ourselves and this hotel was always a peaceful retreat. We also loved how inexpensive this hotel is – it's such fantastic value for such a great spot! While it isn't an all-inclusive resort, you get breakfast every day served to you on your balcony.
All-Inclusive Resorts of Riviera Maya
There are a vast amount of spectacular hotels and resorts in Playa del Carmen. It will be difficult to choose as they'll all promise a relaxing holiday with relaxing pools and beautiful beaches. Staying at an all-inclusive resort means that you'll have a completely stress free vacation. We've stayed at the Grand Palladium White Sands Resort and TRS Yucatan (both are located at the Grand Palladium Riviera Maya).
You don't have to worry about food, drink, accommodations, or activities. Here are my top tips for making the most of your all-inclusive vacation. You can also use the map below to find the best hotels and accommodations in Playa del Carmen within your budget.
Essential Tips for Travel to Playa del Carmen
To get to Playa del Carmen, you fly to the Cancun Airport. Look here for cheap flights to Cancun. The national airline of Mexico is AeroMexico, though many popular airlines fly to Cancun. To get to your hotel or resort from the airport, you'll need to book your Cancun airport transfer in advance for a seamless journey.
Arriving by a cruise ship in Cozumel? It's easy to travel between Cozumel and Playa del Carmen. You can get ferry tickets to travel from Cozumel to Playa del Carmen. This is a very comfortable ride and you don't have to worry about feeling crowded or cramped.
Getting Around Playa del Carmen
If you're staying right in town, it's very easy to walk pretty much everywhere. The tourist area, many beaches, restaurants and cafes are all walkable. However, if you're looking to get out to some of the Mayan ruins, cenotes, or beaches that are a distance away, you can rent a car to get around.
You can pick up your car from the Cancun airport to avoid having to pay for an airport shuttle. Compare car rental prices here to find the best rates online.
Staying in Touch
While your hotel or resort might have Wi-Fi, it's always good to have a connection on your phone no matter where you go. This is great in case you get lost, you need to look something up on your phone, or in case of emergency. You can rent a portable Wi-Fi device with unlimited data that works in 130+ countries worldwide. We've used our portable device all over the world and love how we're always connected.
Never Leave Home Without Travel Insurance
Don't forget to get travel insurance before your trip. Whether you have an accident, have a flight delay, experience a theft, or need to return home sooner than anticipated, it's always best to cover your bases. Get a travel insurance quote for the best rates.
More Travel Blog Posts About Mexico
Seeking inspiration and advice for more upcoming trips to Mexico? Here are some more travel articles that can help you: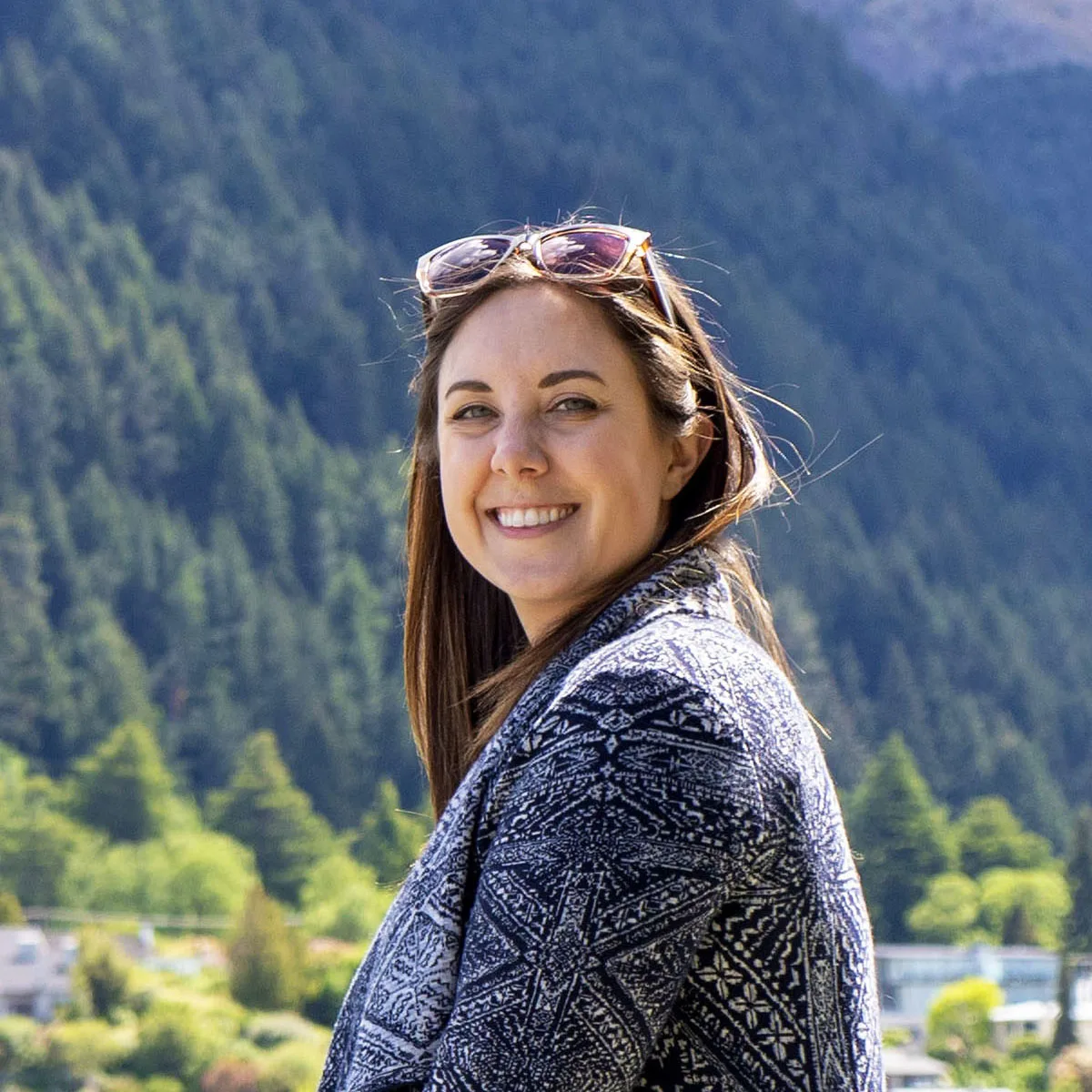 Lauren is the full-time travel blogger and content creator behind Justin Plus Lauren. She started Justin Plus Lauren in 2013 and has travelled to 50+ countries around the world. Lauren is an expert on vegan travel as one of the very first vegan travel bloggers. She also focuses on outdoor adventure travel, eco and sustainable travel, and creating amazing travel itineraries for cities and small towns.