Guanajuato State is an incredible region of Mexico with magical towns, an enticing food and beverage scene, and unique historic landmarks. Follow my 7 days in Guanajuato State itinerary to take a road trip from one place to the next, or base yourself in one place for day trips. As there are no shortage of excellent day trips from San Miguel de Allende and Guanajuato City, this blog post is going to specifically focus on them.
We're going to focus on a road trip itinerary of Guanajuato State in this blog post. Stay in Guanajuato City or the picturesque town, San Miguel de Allende. I recommend visiting both Guanajuato City and San Miguel de Allende, and then be sure to schedule these day trip destinations into your travel plans. Here are the best day trips from San Miguel De Allende and Guanajuato City, Mexico.
Posts may be sponsored. Post contains affiliate links. I may be compensated if you make a purchase using my link.
Day Trips From San Miguel de Allende: Ruta del Vino
Ruta del Vino is Guanajuato's wine route and yes, this area of Mexico has its own wine region. In fact, the Ruta del Vino has more than 25 wineries, so you could easily take several day trips from San Miguel de Allende or Guanajuato City to visit them all. If you'd rather not drive yourself and play the role of designated driver, you can book a wine tour of the region.
Even though this wine region is less than 20 years old, vines were first planted across Mexico by the Spanish colonial government in the 1500s. Winemaking only stopped when it was outlawed by anyone who wasn't a member of the clergy. The high altitudes and cool evenings of Guanajuato are perfect for grape growing.
The Ruta del Vino forms five paths across Guanajuato where winemakers are reviving these centuries-old traditions and using new experimental methods as well. Visit Viñedo Cuna de Tierra, Viñedo San Lucas, or Viñedo Puente Josefa to name a few. This might be a less discovered wine region, but it's definitely worthy of a trip.
Ruta de Mezcal to San Filipe
Did you know that Guanajuato was the first region to produce mezcal? First, mezcal is not tequila, even though both come from the same plant, the agave plant. While tequila is made solely from the blue Weber agave, mezcal is made from one or a combination of 30 different species of agave plants that are cooked and fermented. Therefore, tequila is a type of mezcal.
As the agave plants are roasted, mezcal has a signature smoky flavor. To take mezcal tours and sample this unique liquor, venture to San Filipe as a day trip in Guanajuato. Some recommended estates and distilleries to visit include Mezcal Villasuso, Jaral de Berrio Mezcal, Mezcal Torres Mochas and Penca and Piedra Mezcal.
Day Trips From San Miguel de Allende: La Gruta
La Gruta, or The Grotto, are the best hot springs in San Miguel de Allende. After a day of touring around, it's time to soak and relax at the natural hot springs. There are contrasting hot and cold springs to soothe your aching muscles and benefit your entire body.
The cave is a man-made sauna with just the right amount of beneficial heat and steam. There's also a spa on-site with professional massage services, as well as green spaces for everyone to enjoy. With a restaurant at the location for breakfast, brunch, and dessert, you may be tempted to spend the whole day here.
Day Trips From San Miguel de Allende: Cañada de La Virgen Pyramid
One unmissable day trip from San Miguel de Allende or Guanajuato City is the ancient Mesoamerican complex, Cañada de La Virgen Pyramid, built by Toltec–Chichimec groups. Book a tour with an archaeologist who helped discover the original site back in 2004. For history lovers, this is an absolute must when you travel to Guanajuato.
Walk the same paths as the ancient residents once did, and it's even possible to climb to the top of the pyramid. It's pretty rare to be able to climb one of the structures as that's typically off limits when you visit ruins in Mexico. It's one reason to check out the Cañada de La Virgen Pyramid, along with the magnificent structures and landscapes you'll see here.
Day Trips From San Miguel de Allende: El Charco del Ingenio
El Charco del Ingenio is a really easy day trip from San Miguel de Allende as it's only a few minutes outside of town. This is a beautiful botanical garden that has an extensive collection of cacti and succulents from Mexico. Many of these plants are endangered or rare in the wild, so you might only have the opportunity to see them at El Charco del Ingenio.
This garden and nature reserve features 160 acres of protected land in the mountains above San Miguel de Allende. You'll wander through a cactus garden, a sculpture garden, a scenic lookout point, a conservatory and more. El Charco del Ingenio is open daily from 9am to 5pm.
Day Trips From Guanajuato City: Mineral de Pozos
Mineral de Pozos is another one of the best day trips from San Miguel de Allende or Guanajuato City. It's one of Guanajuato's "Pueblos Magicos" for its historical significance. Even though Mineral de Pozos was once a thriving mining town, it became unrecognizable as a ghost town after the Mexican Revolution. Definitely go for a wander around town to see the untouched 19th century buildings.
There are a few attractions near Mineral de Pozos to see on your day trip there. Los Hornos is the oldest mine in Guanajuato (albeit, deactivated) that once extracted minerals like gold, silver, copper, zinc, lead and mercury. Don't miss snapping a few photos of Los Hornos and its three pyramid-shaped furnaces.
There's also an aromatic lavender farm near Mineral de Pozos where you can take a stroll in the lavender fields and learn about the production of lavender products. For something else quite relaxing, check out the beer spa at La Casona Minera Boutique Hotel in town. Soak in beer-infused waters while sipping a pint of locally produced beer.
Day Trips From Guanajuato City: Dolores Hidalgo
Dolores Hidalgo is known as "The Cradle of Independence" in Mexico. On September 16th, 1810, Miguel Hidalgo y Costilla uttered the Cry of Independence that spurred the battle for independence from Spain. It's only fitting to visit the National Independence Museum, which illustrates the events leading to the Mexican rebellion from Spanish rule.
Go for a walk around the little colonial town of Dolores Hidalgo and its historic center. See the main square, the parish church, and the local shops filled with its renowned Talavera ceramic pottery. There are many attractions in town, such as the José Alfredo Jiménez Museum, the Mercado Hidalgo (Hidalgo Market), and the Guanajuato Wine Museum (Museo del Vino de Guanajuato).
Dolores Hidalgo is also home to several ice cream vendors featuring some very bizarre flavors. Some of these "nieves" contain no dairy, so you'll need to inquire as to which ones are dairy-free if you're vegan like I am. For instance, there's a zapote sorbet and other fruit sorbets to sample. There are some rather strange flavors like cactus, sweet corn, and shrimp.
Pueblos Mágicos: Salvatierra
The city of Salvatierra is one of Guanajuato's magical towns (Pueblo Magico) due to its enchanting architecture and preserved colonial buildings. It's another amazing day trip from Guanajuato City or San Miguel to include, especially if you love experiencing charming cities and towns.
Take a walk around its historic center to witness gorgeous mansions once built by wealthy landowners and merchants. There are many important religious buildings, like the former convent of the Capuchinas, the convent of El Carmen, and the parish church of Nuestra Señora de la Luz. You can also check out the local market, Mercado Hidalgo, a large market with 130 stalls.
Pueblos Mágicos: Yuriria
Another magical town in Guanajuato is Yuriria, and it's not to be missed. It's one of the most perfect day trips from San Miguel de Allende for its nature and architecture alike. There are beautiful temples and churches throughout town, like the Temple and former Augustinian Convent of San Pablo, the Temple of the Precious Blood of Christ, and the Sanctuary of the Virgin of Guadalupe.
The Yuriria Lagoon is a manmade reservoir dating back to the 16th century. Today, it's an important habitat for waterbirds and a wetland of international importance. Lake Yuriria is a habitat for migratory birds. So far, 142 bird species were spotted here, of which 44 are aquatic. Therefore, Yuriria is a fantastic destination for birding, so bring your camera and a pair of binoculars!
Day Trips From San Miguel de Allende: Tarandacuao
The last day trip in Guanajuato on my list is the city of Tarandacuao. The name of the city means "place where the water is born" and references the Lerma River that flows through the region. For the adventure seekers, you can go rafting on the Rio Lerma rapids. Tarandacuao is also known for the Ojo de Agua freshwater springs, and you can enjoy these shallow and tranquil waters.
Some notable attractions in Tarandacuao include the Santiago Apostol Church, Casa de la Cultura Museum and Santuario de Guadalupe Church. At the city's shops and markets, be sure to purchase the handmade ceramic wares produced by local artisans for unique gifts and souvenirs.
Getting Around
If you're traveling internationally, the best way to reach Guanajuato State is by flying to the Guanajuato International Airport in Silao, Mexico. There are direct flights from Chicago, Dallas, Houston, Mexico City, Cancun and others. If you're visiting from a different city, you may connect through one of those destinations. You can compare flight prices here to find the best rates to Guanajuato, Mexico.
Once you're there, rent a car for the best day trips from San Miguel de Allende and Guanajuato City. Pick up your rental car from the Guanajuato International Airport, also known as the Del Bajio Airport. I love using Discover Cars for car rentals abroad. You can easily compare rates between car rental companies to find the best price. Check out car rentals in Guanajuato here.
Where to Stay in Guanajuato State
When uncovering the best day trips in Guanajuato State, I recommend staying in Guanajuato City or San Miguel de Allende. Both destinations are an ideal home base. There are plenty of things to do in each place, plus they're both within a relatively short driving distance of every recommendation within this blog post (maximum of 2 hours driving time one way).
Where to Stay in Guanajuato City
With so many memorable properties in Guanajuato, it's difficult to choose just one. My top pick is the Casa del Rector Boutique Hotel. It's a 5-star hotel just steps from the Union Garden and the Alley of the Kiss. A central location makes exploring Guanajuato City easy and convenient.
There's an outdoor swimming pool, an onsite vegan-friendly restaurant, a terrace with stunning scenery and beautiful rooms. This historic property was built in the 19th century, and it retains those old charms with modern touches. Book your stay here.
You can also use the handy map below to browse all accommodations in Guanajuato City. Enter your travel dates for more precise information. Click on each property to learn more and book your stay.
Where to Stay in San Miguel de Allende
Casa del Tio Hotel Boutique is my first choice when it comes to staying in San Miguel de Allende. It's only 200 meters from Jardín Allende, the main square in the history city center. This hotel has two terraces with beautiful town views, and you can walk to most of the major attractions. I love that this property features so many modern amenities, including Nespresso machines. Book your stay here.
You can also use the handy map below to browse all accommodations in San Miguel de Allende. Enter your travel dates for more precise information. Click on each property to learn more and book your stay.
If you've ever traveled to Mexico, you've likely visited popular coastal destinations like Puerto Vallarta, Playa del Carmen, or the Riviera Maya. There's so much more to Mexico beyond those few areas. Venture inland to experience more of this beautiful country's wonders. Visit Guanajuato State, including Guanajuato City and the amazing day trips from San Miguel de Allende featured in this article.
More Articles About Mexico
Traveling to Mexico? Looking for more travel blog posts about Mexico? You might be interested in these first hand accounts, tips, reviews and itineraries.
Need Travel Insurance?
You should never leave home without travel insurance! Check out the best rates to make sure you're covered in case of an emergency or accident.
This blog post is brought to you by Guanajuato State Tourism.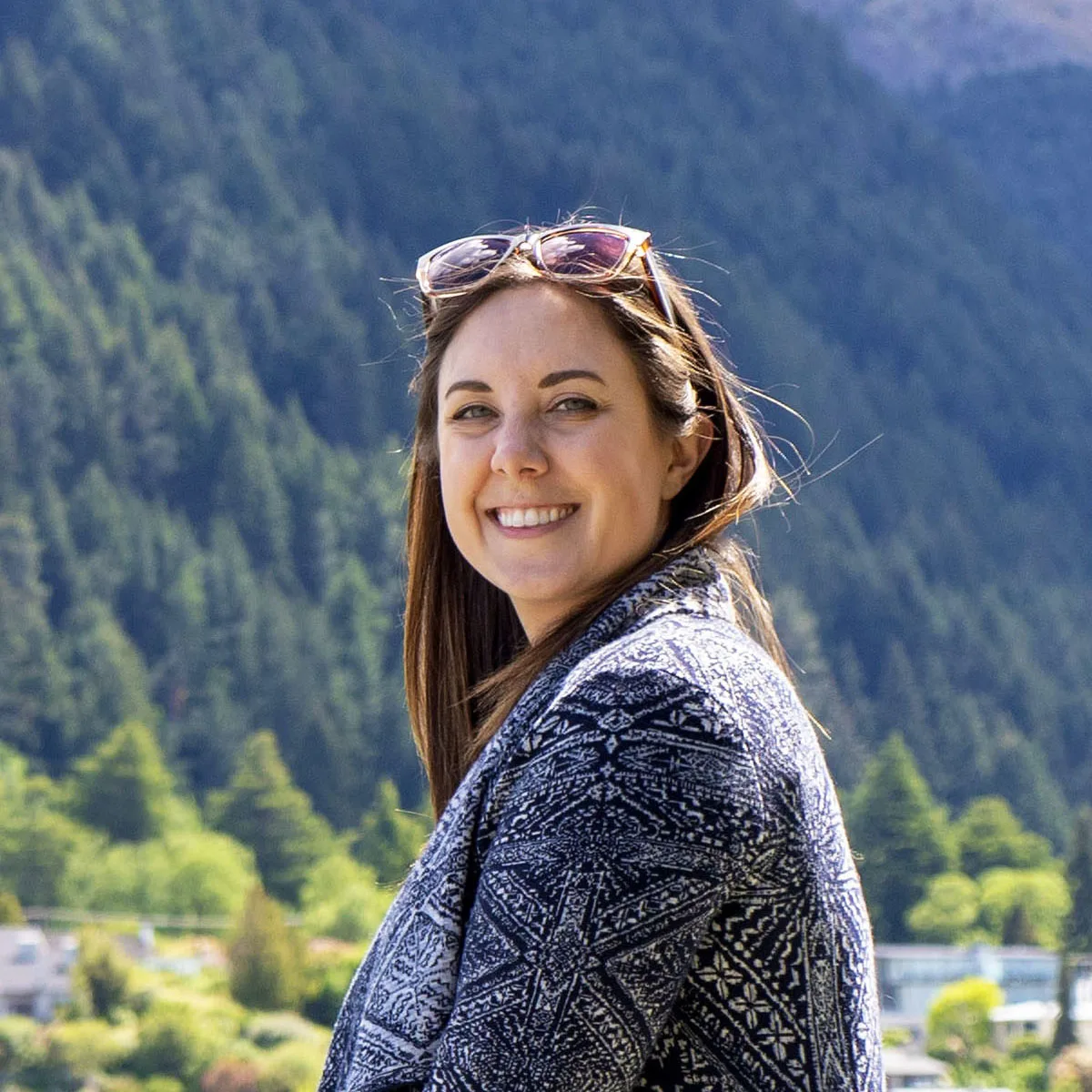 Lauren is the full-time travel blogger and content creator behind Justin Plus Lauren. She started Justin Plus Lauren in 2013 and has travelled to 50+ countries around the world. Lauren is an expert on vegan travel as one of the very first vegan travel bloggers. She also focuses on outdoor adventure travel, eco and sustainable travel, and creating amazing travel itineraries for cities and small towns.