Ferrara, Italy is an amazing destination that's worthy of a spot on any travel itinerary. There are many fantastic things to do in Ferrara whether you're planning a day trip, spending the night, or staying a few days there. If Ferrara isn't on your radar yet, I'm hoping that it will be by the time you read this travel blog post.
Ferrara is an important Renaissance city in Emilia-Romagna about 50km north of Bologna, easily accessible by train from both Venice and Florence. Justin and I have visited Ferrara twice now, once when visiting blogger friends of ours in 2015 and once on our barge cruise of northern Italy. I could easily see us visiting again and again as new layers of Ferrara seem to reveal themselves each time we travel there.
Posts may be sponsored. Post contains affiliate links. I may be compensated if you make a purchase using my link.
About Ferrara, Italy
Ferrara is a UNESCO World Heritage Site as "Ferrara, City of the Renaissance, and its Po Delta". As a city on the River Po, Ferrara became an intellectual and artistic center in the Italian Renaissance. In the 15th and 16th centuries, some of the most prominent figures and greatest minds came to Ferrara to create "the ideal city".
Piero della Francesca, Jacopo Bellini and Andrea Mantegna decorated the palaces of the House of Este. From 1492 and onwards, Biagio Rossetti designed neighborhoods according to the new principles of perspective. These ideals highly influenced the notion of modern town planning and development.
A ring of defensive walls first enclosed the city of Ferrara in the 12th century. To this day, Ferrara is still encircled by nine kilometers of Renaissance fortification walls. Along with the Tuscan town of Lucca, they are the best preserved in all of Italy.
Getting to Ferrara Italy
It's very easy to reach Ferrara from major Italian cities, like Venice and Florence. We love traveling by train all over Italy. You can use the high speed trains from Venice to Ferrara or from Florence to Ferrara, no problem. It's also possible to reach Ferrara from many small towns in Italy, too. We use Rail Europe to purchase our train tickets in advance, and we recommend that you do the same.
It's also not a problem to rent a car and drive to Ferrara. There are many public parking lots around the outskirts of Ferrara and it's easy to walk right into town. You can rent a car in Venice or rent a car in Florence, depending on your travel plans. Justin and I highly recommend using Discover Cars to book your car rental. You'll be able to compare rates to find the best price and exactly what you're looking for!
Things to Do in Ferrara Italy in a Day
Ferrara offers an authentic northern Italian cultural experience without the crowds. Often overlooked by Florence, Venice, and Verona, Ferrara hasn't been quite discovered by the big tourist crowds (yet!). At the same time, there are so many wonderful things to do in Ferrara that I know you'll be happy that you added it to your Italy itinerary.
Here are the best things to do in Ferrara in a day. Ferrara is a very walkable city. For every place on this list, it's possible to walk from one spot to the next. It's one reason why it's possible to visit all of these attractions with only one day in Ferrara. If you want to dive deeper into some of the museums and the restaurant scene, you may wish to spend two days in Ferrara or three days in Ferrara.
Take a Private Walking Tour of Ferrara
There's no better way to become familiar with a new place than a walking tour with a knowledgeable guide. I usually suggest starting your day with a walking tour to familiarize yourself with the city or town. Then, spend the rest of your day visiting the other attractions on your itinerary or do a deep dive into whatever interests you the most.
I don't really enjoy the walking tours where you cram 30+ people into one small space. You know the kind – where the tour guide holds a flag as you all follow behind, taking over the streets together. It's much better if you can book a small group walking tour. This is a more intimate experience where you'll be able to listen closely to your guide and ask any questions along the way.
This walking tour of Ferrara is a private tour where your group (up to 6 people) will be accommodated. It is a two hour walking tour of medieval Ferrara and the Jewish Ghetto. You'll learn about the main symbols of Ferrara, the local culture, the family Este, the social and economic history of the city, and the Jewish heritage of Ferrara. Book your walking tour here.
Castello Estense in Ferrara Italy
The most iconic building in all of Ferrara is Castello Estense (also known as Castello di San Michele, Castle Estense or Este Castle). It is a medieval castle with an actual moat surrounding it. How cool is that? During the day, visitors can cross a drawbridge across the moat and into the property of Estense Castle. It's easy to feel as though you're a character in a fairytale here.
Este Castle was originally built after a revolt by the Ferrarese people in 1385. Since the family's palace was not suitable to defend the nobility during riots, Marquis Niccolò II d'Este ordered the construction of a fortress on the north end of the palace. Essentially, the Marquis built a fortress against his own people, but it later turned into Este's dwelling and ducal residence as the risk of riots died down.
Nowadays, you can admire its towers, drawbridge and moat. You can wander around the castle exterior and property for free. There is a charge to enter the permanent museum to see the ducal apartments, the ancient prisons, the Oranges' Garden, the ducal kitchens, the Lion's Tower, and the artwork around the castle.
You'll learn about the history of the ruling Este family, including Borso d'Este, the Duke of Ferrara, and the first Duke of Modena. It is also possible to visit the Lion's Tower on its own. Check out the Ferrara Tourism website for details on how to pre-book your tickets.
Piazzetta Sant'Anna
Just a short walk from Este Castle, our tour guide took us through Piazzetta Sant'Anna. Of course, you an wander into this small square on your own without a guide, too. This is originally the site of the first hospital in Ferrara, dedicated to Saint Anne.
During the modern urbanization of the city in the 20th century, an engineer decided to demolish a portion of the old hospital building. He transformed other areas of the hospital into the Girolamo Frescobaldi Conservatory of Music and the Museum of Natural History.
Go for a walk through the archways and admire the central courtyard. This space is now a pedestrian area for everyone to enjoy. The square itself has a raised pavement similar to the original one, and many external characteristics of the surviving buildings were kept in tact during restorations.
Palazzo Roverella
Justin and I continued walking with our guide to check out the external property of Palazzo Roverella. It's a beautiful architectural work with a gorgeous courtyard. I loved the flowers and greenery growing around the arches. While we didn't have the chance to go inside the palace, this little outdoor space is incredibly photogenic and beautiful to see in person, too.
The palace was designed and built in 1508 by Biagio Rossetti, commissioned by Gaetano Magnanini, secretary of Duke Alfonso I d'Este. In the 19th century, it was owned by the Roverella family. Palazzo Roverella is used for special events, conferences, concerts, billiard tournaments, and other cultural activities for members of the Circolo dei Negotianti.
Rotonda Foschini
One of the most interesting things to do in Ferrara Italy is stopping to admire the Rotonda Foschini. This one is easy to miss if you don't know where to look! La Rotonda Foschini is an intriguing courtyard and part of the historic Teatro Comunale of Ferrara.
The theatre was commissioned in 1773 and finally built in 1797, after disagreements between the two main architects. The courtyard has a magnificent elliptical shape when you look straight up, and it's a favorite spot among photographers. It recently underwent a restoration and the results are stunning. If you have the chance, visit by day and by night for two unique perspectives.
Piazza Savonarola
Piazza Savonarola is a square in the historic city center of Ferrara. The main focal point of the piazza is a monument to Girolamo Savonarola, by Stefano Galletti. This statue on a white marble base has been positioned in the square since 1875. It depicts Savonarola with his arms raised to showcase his activities as a preacher.
Another interesting spot to check out in Piazza Savonarola is the Padimeter (Padimetro) on a column on the Town Hall building. This is a monumental hydrometer that demonstrates the various heights reached by the level of the River Po over the years as there have been serious and damaging floods in the past.
We also thought it was fascinating that there are active archaeological digs happening at Piazza Savonarola in Ferrara, Italy. These excavations have unveiled ancient medieval pavement with fragments dating back to the time before Este Castle was built. There are more signs of an ancient street that will continue to be uncovered and studied. Stay tuned!
Cathedral of Ferrara
The Ferrara Cathedral (also known as Basilica Cattedrale di San Giorgio, Duomo di Ferrara) is a Roman Catholic cathedral and minor basilica, built in the 12th century. Above the central door, the St. George and the scenes from the New Testament are works of the sculptor Nicholaus from 1135.
The Cathedral of Saint George was under renovations when we visited and we were unable to go inside. At the moment, the cathedral is still closed, but the interior is partially open with a multimedia display on the renovation works.
The original Romanesque design can be seen from the lower part of the western facade. The upper parts were added later in a Gothic style. In some areas around the cathedral, you'll find elements that are combinations of Romanesque and Gothic designs. At the ground level, you can visit the Loggia of the Merchants, a long stretch of shops around since medieval times.
Piazza del Municipio
Another notable and main town square in Ferrara is the Piazza del Municipio or Piazza Municipale. It's surrounded by the Municipal Palace in the historic city center. This was once the former court of the honor of the Ducal Palace.
One of the main features is the Scalone d'Onore (stairway of honour) built by Pietro Benvenuto degli Ordini. The architectural style of this stairway combines Gothic Medieval elements (such as the Venetian marble banisters) with Renaissance elements like the arches and dome.
Piazza del Municipio is the location of many local events, such as the flag-wavers' trials leading up to the Palio of Ferrara. The Palio takes place annual each May with a month's worth of celebrations, parades, races and competitions between the eight Contrade. There's also a farmers market held in Piazza Municipale.
Coffee Break at Leon D'Oro
We stopped for a coffee break at Leon D'Oro in Piazza del Municipio. This restaurant and pastry shop opened in Ferrara over 50 years ago, and it's located inside the historic Estense ducal palace. There is a restaurant and coffee bar where you're welcome to enjoy a beverage, a dessert or a full meal.
Unfortunately, there aren't any vegan pastries (though there are some pretty delectable looking traditional pastries here), but you can order a cappuccino with soy milk without any problems. In addition to the coffee bar, there are some really lovely loose leaf tea infusions on the menu, too.
Piazza Trento e Trieste
On your way to the medieval areas of Ferrara, you'll walk through Piazza Trento e Trieste. This is a massive town square and thought to be the "heart of the city" for over eight centuries. The cathedral dedicated to St. George is the main focal point of the piazza.
On the east side, there's the ancient seat of the guild of shoemakers, Palazzo di San Crispino. On the south side, there's the cathedral museum, Teatro Nuevo, and more private buildings. Essentially, this is where the main seats of religious, political and economic power all resided throughout the ages.
Torre dell'Orologio (Clock Tower of Ferrara)
The clock tower of Ferrara (Torre dell'Orologio) was constructed in the 15th century. While there are quite a few clock towers all over Ferrara, this one is particularly striking. While it's attached to neighboring archways, the clock tower itself looks rather tall and skinny when standing right below it. It's also home to one of the tiniest chocolate shops that I've ever seen, located at the base of the tower.
Museo della Cattedrale (Cathedral Museum)
Inside the former church of San Romano, the Cathedral Museum (Museo della Cattedrale) documents and details the history of the sacred temple of Este spirituality. You can witness collections of the most rare pieces displaying Renaissance Ferrara, as well as masterpieces from the Estense Duomo. Even if you aren't in Ferrara, you can view works from the Cathedral Museum through the Google Arts & Culture app.
Walk Around the Medieval Streets of Ferrara Italy
You can't visit Ferrara, Italy without going for a stroll around its medieval streets. It's such a beautiful city. Walk down its narrow, cobblestone streets with intriguing archways. It's amazing that some residents even live in apartments inside the arches themselves.
Ferrara is not the type of place where you'll find yourself rushing around from one tourist site to the next. It's best explored slowly. While I'm sure we only skimmed the surface of what Ferrara has to offer, we got a great feel for the tranquil atmosphere of the city.
Chiesa del Suffragio
Chiesa del Suffragio, or the Church of Santa Maria del Suffragio, is located in the old town of Ferrara, Italy. It was originally constructed in 1623 as an oratory for the Confraternita del Suffragio. The church was rebuilt in 1750 by Gaetano Barbieri.
Every surface of the church is decorated and gilded, and there are several small stained glass windows. The church's organ dates to 1551 and comes from Sant'Antonio in Polesine, the monastery in Ferrara.
Coppia Ferrarese (Ferrara's Bread)
On our walking tour of Ferrara, our tour guide popped into a local shop and purchased Ferrara's special bread, Coppia Ferrarese. This bread is a very unusual shape that resembles an X or a cross. Coppia means "couple" and it's made by joining two strips of dough with a central piece.
This unique specialty dates back to the 16th century. In 1536, the duke of Este was served this interesting twisted bread during a meal held in his honor. Afterwards, this coppia bread became widespread across the city.
Please note that Coppia Ferrarese is not vegan or vegetarian friendly as it's traditionally made with lard. It's always a good idea to double check whether or not focaccia in Italy is veg-friendly or not. The special recipe for Coppia Ferrarese includes Italian type 0 wheat flour, water, lard, xtra virgin olive oil, sourdough starter, salt and malt.
The Jewish Quarter in Ferrara Italy
One important area of Ferrara is the Jewish Quarter. It is one of the longest existing Jewish communities in Italy. The Jewish community has existed in Ferrara since the Middle Ages. It's notable that during the 15th and 16th centuries, the Este dynasty refused to segregate Jews to a ghetto like you'd find in many other Italian cities at the time.
However, when the Este family moved to Modena and Ferrara came under papal control in 1598, the situation deteriorated and Jews were confined to a ghetto by 1627. The Jewish Ghetto in Ferrara lasted until Italian unification in 1859. Many Jews remained in the city until 1938, when the Mussolini government introduced racial segregation laws that confined Jewish people to certain sections of the city.
Nowadays, you can walk through the Jewish Quarter of Ferrara. Countless landmarks and buildings are preserved and restored. You can still see two of the five original gates that were once closed at night, still attached to the walls. While the city only has a small population of Jewish people in present day, it's a thriving community here in Ferrara, Italy. We highly recommend taking a walking tour of the Jewish Ghetto to learn more from a knowledgeable local guide.
Things to Do in Ferrara Italy: Walk the Walls
The fortified walls of Ferrara have defended the city for centuries. They've guarded the architecture and citizens within the city center of Ferrara for over 500 years. Michelangelo Buonarroti designed this ancient defensive system that happens to be one of the most complete walls in Italy.
In present times, the walls are an important part of the city's landscape but no longer work for military or defensive purposes. It's a great place to go for a walk, a bike ride, or simply relax in the green spaces and parks surrounding the walls. There is a 9km path with cycling lanes along tree-lined alleyways and expansive lawns. Go for a walk to discover gates, passages, towers and fortifications.
Monastery of Sant'Antonio in Polesine
On our first visit to Ferrara, Italy, we visited Sant' Antonio in Polesine. It's an isolated monastery on the outskirts of Ferrara, founded in the Middle Ages. The nuns who live at the monastery are entirely devoted to their worship and do not ever leave the property.
Most of the complex is not open to the public at all, except for the convent church. There is very little communication between those living at the monastery and the outside world. The property stands in the oldest part of the city. It is a very special, quiet, and peaceful place that we felt fortunate to visit.
Relax at the Parks by the Walls
As I briefly mentioned above, there are many grassy lawns, gardens and tree-lined paths around the fortification walls of Ferrara. You can pack a picnic lunch and gather with your friends. Go for a walk or a bike ride by the medieval walls. We even saw some kids playing soccer in the fields.
On Fridays during the day, there's a weekly farmers market near Porta Paola. At night, the prestigious Tower of San Giovanni becomes occupied by the Ferrara Jazz Club. There's even an augmented reality project that involves these ancient walls. As you can see, Ferrara's walls are a vital part of the city's current social life in addition to its rich history.
Want to see more photos of Ferrara?
View all of our travel photography in one place! You can browse and buy any of our pictures in the form of canvas prints, things for the home, and more!
Where to Stay in Ferrara Italy
Spending the night in Ferrara, Italy? There are many hotels and apartments to call home, ranging from budget accommodations to luxury properties. Use the map below to browse locations and properties. Add your travel dates for more precise pricing information. Click each property to compare, learn more and book your stay.
More Articles From Our La Bella Vita Cruise
We visited Ferrara on a luxury barge cruise with European Waterways aboard La Bella Vita. Here are more blog posts from this cruise if you'd like to follow along:
Need Travel Insurance?
You should never leave home without travel insurance! Check out the best rates to make sure you're covered in case of an emergency or accident.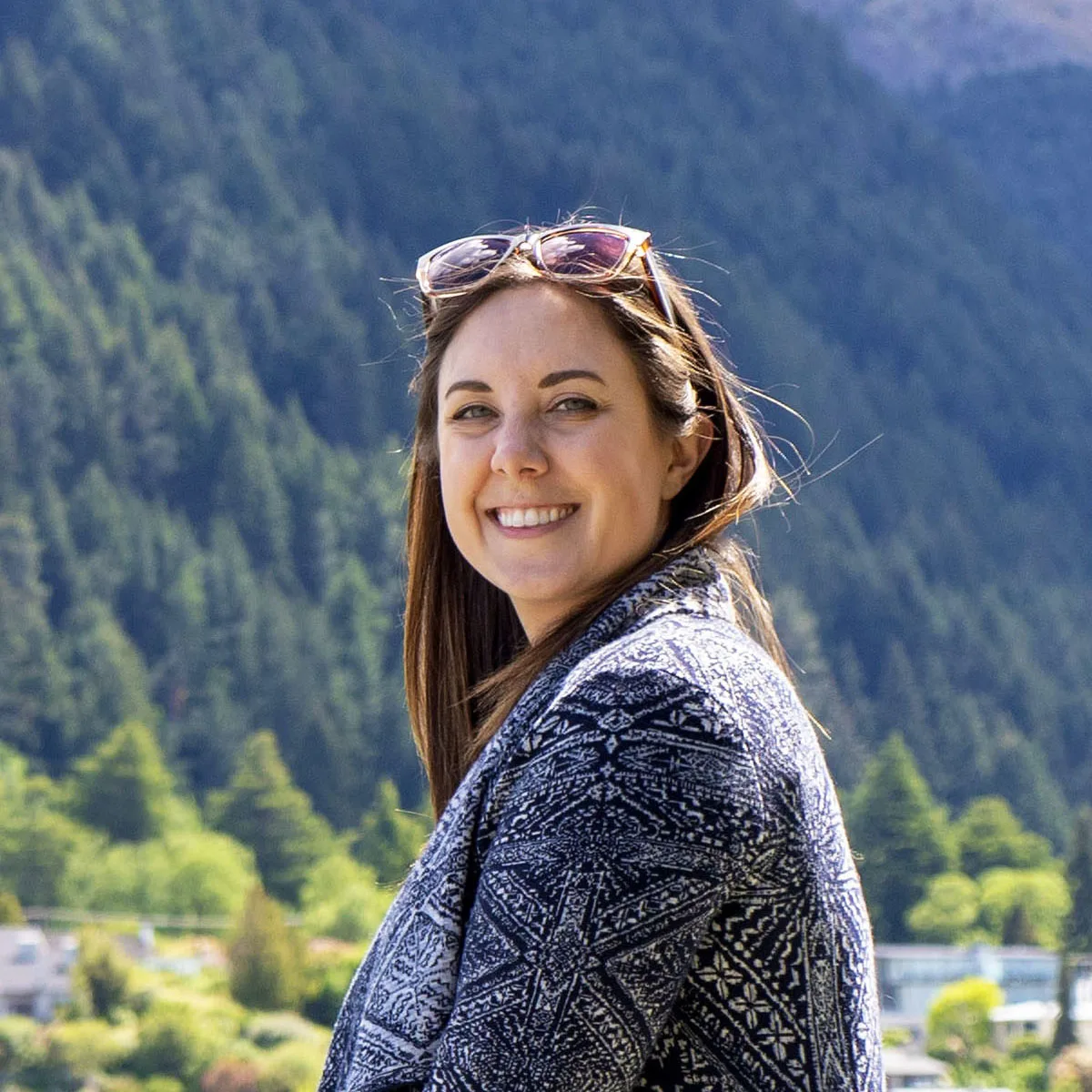 Lauren is the full-time travel blogger and content creator behind Justin Plus Lauren. She started Justin Plus Lauren in 2013 and has travelled to 45+ countries around the world. Lauren is an expert on vegan travel as one of the very first vegan travel bloggers. She also focuses on outdoor adventure travel, eco and sustainable travel, and creating amazing travel itineraries for cities and small towns.