Adria, Italy is a charming town that you need to add to your travel bucket list. Haven't heard of Adria? We had no idea this beautiful place existed until we embarked on our Italian river cruise with European Waterways.
Our barge, La Bella Vita, settled on the banks of the Bianco Canal in Adria for half a day. Justin and I set off to explore this lovely little town. We walked around and absorbed the sights and sounds of this quaint Italian town in the morning.
Posts may be sponsored. Post contains affiliate links. I may be compensated if you make a purchase using my link.
In this travel blog post about Adria, we're going to show you the best things to do in Adria Italy. This will help you plan your day there. If you're looking to visit a couple of places in a day, you can certainly see most of Adria in half a day. However, I suggest spending at least a full day there if you can. Dine at the local cafes and restaurants. Visit the museums. Walk through the little parks and shop at the local markets.
Would you rather listen to this blog post than read it? Press play on my narrated audio version below!
About Adria, Italy
Adria is a town in northern Italy, located in the province of Rovigo in the Veneto region. The very first settlements by the Veneti during the 12th to 9th centuries BC consisted of stilt houses in the wetlands. The Etruscans founded the settlement and port of Adria in the 6th century BC. Over the years, it became occupied by the Greeks (4th century BC) and it was their most important trading site around the Po River, especially for amber.
Later, Adria became occupied under the Byzantines (Eastern Roman Empire), and this once flourishing port lost its importance to the former Greek colony of Ravenna. The silting up of the Po and Adige deltas caused the city to become more distant from the sea, and it was no longer an important commercial port.
After the barbarian invasion by the Lombards, it became an important military and trade center as the town was strategically protected by the Po and Adige rivers. The town declined over the centuries until it was merely a small village surrounded by malaria-plagued marshes. Thankfully, it eventually regained its importance about 200 years later when it became part of the Italian Kingdom.
Nowadays, the remains of the ancient Etruscan city of Atria or Hatria are three to four meters below the surface of the modern city. Some of Adria's best attractions include the National Archaeological Museum (Museo Archeologico Nazionale di Adria) and the Adria Cathedral.
Fun Facts About Adria
Here are a few more interesting facts about Adria, Italy:
Adria is home to the Conservatory Of Music Antonio Buzzolla (Conservatorio Statale di Musica "Antonio Buzzolla"), one of the oldest music schools in Italy. There are a wide range of courses in various musical styles, as well as opportunities for performances and concerts. Musicians can study here and develop their talents.
Adria has four twin towns / sister cities: Ermont, France; Lampertheim, Germany; Maldegem, Belgium; and Rovinj, Croatia
Museo Archeologico Nazionale di Adria
The National Archaeological Museum of Adria is a fascinating museum consisting of local finds by the noble Bocchi family. Many Roman, Greek and Etruscan artifacts and ruins are displayed in the museum. You'll find vases, jewelry, pottery, objects from daily life, and an impressive glass collection. These finds were discovered all over Adria and you'll gain a better understanding of its history upon visiting this brilliant museum.
Unfortunately, descriptions for the various items and artifacts aren't available in English, only in Italian. However, you may be able to request a tour by someone working at the museum who can tell you many interesting facts and stories on your visit. Be sure to inquire at the front desk to see if this is a possibility. If you are visiting Adria with the La Bella Vita barge, one of the guides on board can take you to the museum and provide you with a private tour.
Giardini Scarpari
Giardini Scarpari is a small community garden in Adria, Italy. It's named after the family that originally owned it, though this garden is now owned by the municipality. It's a really pretty and peaceful place to relax in town. Justin and I took a short walk through the garden when we visited Adria.
In the middle of the garden, you'll find a beautiful basin with a white marble statue by Gaetano Samoggia. There's also a cement portico with stately columns with another statue at the end of it. The garden itself is nestled against the 19th century Villa Scarpari.
Cattedrale dei Santi Pietro e Paolo
The Adria Cathedral, dedicated to Saints Peter and Paul, is also known as the new cathedral in Adria. It was built in the 19th century on top of a 14th century church. You can visit the cathedral and the cathedral museum to see the crypt and thematic rooms with sacred art and archaeological finds.
Some notable finds at the Cattedrale dei Santi Pietro e Paolo include the Byzantine crypt and frescoes, a 6th century Byzantine bas relief, a Byzantine altar and crucifix and carved cupboards by Giacomo Piazzetta.
Basilica Santa Maria Assunta "della Tomba"
The Church of Santa Maria Assunta della Tomba was formerly the cathedral in Adria, also known as the old cathedral. This is the oldest existing sacred building in Adria, located on Via Francesco Bocchi. While the church was rebuilt in 1718, it dates back to pre-existing Basilica della Tomba from the 1st century AD. Also, it was quite possibly constructed on the remains of an older basilica of pagan origin.
The church is home to an octagonal baptismal font from the 7th or 8th century, with the carved name of Bono, the third bishop of Adria. There are also several 15th and 16th century paintings and an intricate terracotta relief in the chapel.
Local Markets in Adria Italy
We were fortunate to visit Adria on a Wednesday. Every Wednesday morning, there's a local market in Piazza Garibaldi in front of the new cathedral. The "Mercato del Mercoledì" or Wednesday Market features vendors selling fresh flowers, plants, produce, shoes, clothing and more.
We found another small market on Riviera Giacomo Matteotti by the river. This series of tents and stalls looked similar to a flea market with low prices on clothes, toys, and more. There were also produce stands on the river, too. On Saturday mornings, you can also find two little markets in Adria on Corso Mazzini and Via Vaccari.
Go for a Walk All Over Town
I also recommend simply going for a walk around Adria to soak up the charming quaint atmosphere. There aren't many tourists that visit Adria, so you'll be able to people watch and observe local life here. Walk down the narrow streets with colorful buildings, go shopping, or stop for an espresso at a little cafe.
One of our favorite things to do in Adria was simply wander and explore. There are so many pretty sights up and down its streets and along the banks of the river. It's quite photogenic, so don't forget your camera!
Want to see more photos of Adria?
View all of our travel photography in one place! You can browse and buy any of our pictures in the form of canvas prints, things for the home, and more!
Getting to Adria Italy
Adria is located in the province of Rovigo in the Veneto region of northern Italy. The closest major city and airport is Venice, which is likely where you will pick up your rental car to travel to Adria. I suggest renting a car in Venice and driving to Adria, as well as other stops along the way. Compare car rental prices here in order to find the best rates on rental cars (I love Discover Cars and highly recommend them!).
You can also take the bus or train from Venice to Adria quite easily. In addition, there's a train from Ferrara to Adria and Bologna to Adria, both with a connection in Rovigo. Rome 2 Rio is my favorite website when it comes to figuring out how to get from point A to point B using public transportation.
As I mentioned above, we traveled to Adria on a barge cruise with European Waterways aboard La Bella Vita. Our Italian barge cruise ventured to destinations like Pellestrina, Chioggia, Ferrara and Mantua. I love visiting lesser known destinations by small ships or boats. It's a very relaxed way to travel.
Where to Stay in Adria Italy
While we only spent approximately half a day in Adria, I recommend spending the night here, if possible. This is essential if you appreciate "slow travel" and fully becoming acquainted with the places you visit. Please use the handy map below to browse the various accommodations. Enter your travel dates for more accurate information. Compare their locations and click on each property to learn more and book your stay.
More Articles From Our La Bella Vita Cruise
We visited Chioggia on a luxury barge cruise with European Waterways aboard La Bella Vita. Here are more blog posts from this cruise if you'd like to follow along:
Need Travel Insurance?
You should never leave home without travel insurance! Check out the best rates to make sure you're covered in case of an emergency or accident.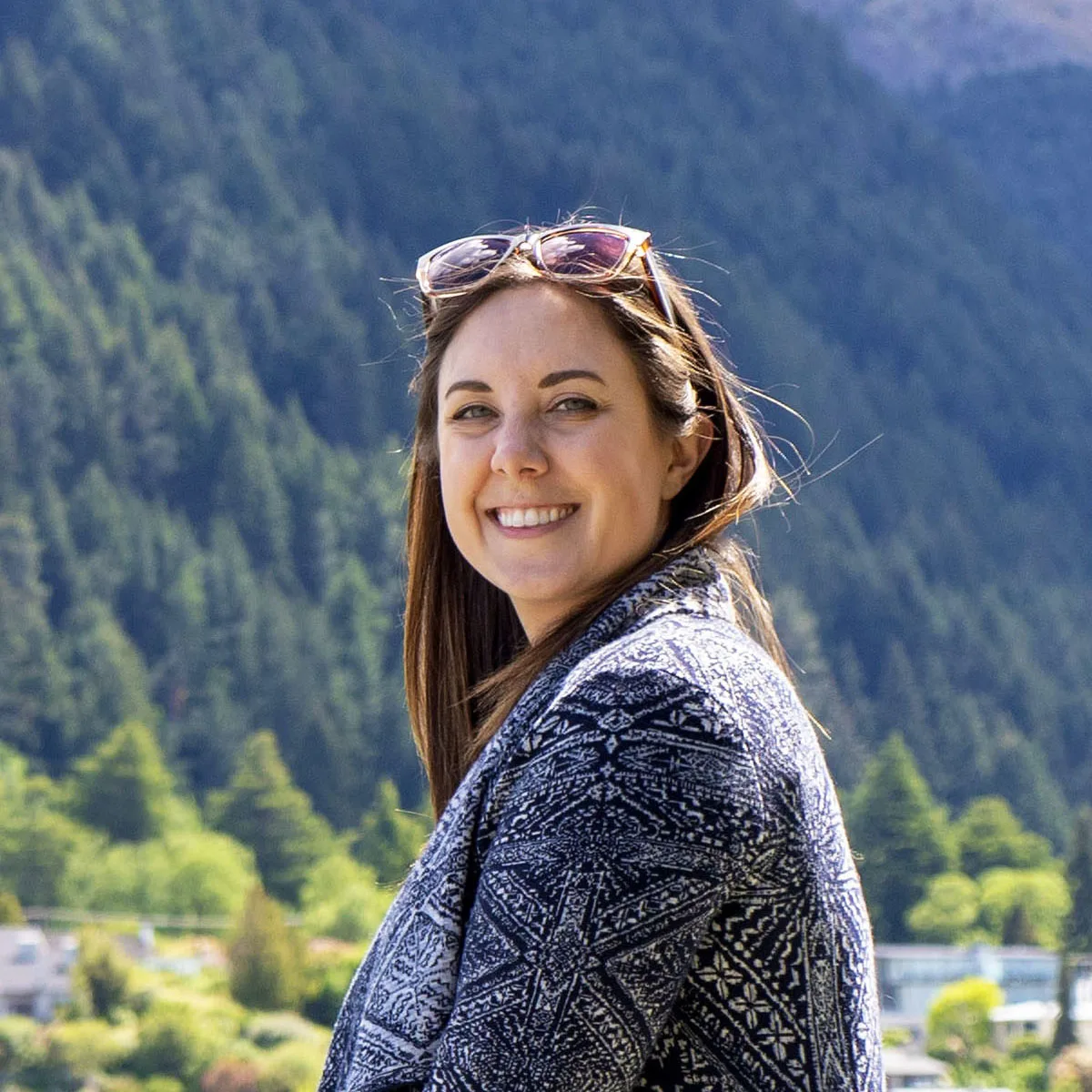 Lauren is the full-time travel blogger and content creator behind Justin Plus Lauren. She started Justin Plus Lauren in 2013 and has travelled to 45+ countries around the world. Lauren is an expert on vegan travel as one of the very first vegan travel bloggers. She also focuses on outdoor adventure travel, eco and sustainable travel, and creating amazing travel itineraries for cities and small towns.