There are so many wonderful Christmas events in Toronto, and the Casa Loma Christmas festivities are not to be missed. Casa Loma has two amazing Christmas events both inside and outside of the castle. Trust me, spending the holiday season at a castle is not your average Christmas celebration!
When visiting Casa Loma for Christmas, you can plan your day to check out both holiday festivals. Christmas at the Castle happens during the day and Holiday Lights happens at night. In fact, if you plan to visit Christmas at the Castle, there is a discount for attending the Holiday Lights as an added bonus.
Posts may be sponsored. Post contains affiliate links. I may be compensated if you make a purchase using my link.
As someone who has attended many Christmas events in Toronto and throughout Ontario (and beyond!), the Christmas decorations, trees and lights at Casa Loma are something special. They truly make the festive season even more magical. I'm going to tell you more about Christmas at the Castle and Holiday Lights so you can plan your visit.
Casa Loma Christmas at the Castle
Casa Loma's Christmas at the Castle is a showcase of holiday magic in a beautiful, historic setting. Guests will be surrounded by a collection of Instagrammable holiday rooms, Christmas trees decorated by talented Canadian designers, holiday themed spaces, and a 40ft Christmas tree in the Great Hall.
There are also a wide range of activities and live performances for children and people of all ages to enjoy. Kids can visit Santa in his castle workshop, meet a variety of holiday mascots throughout the halls of the castle, participate in arts and crafts, and write letters to Santa that go straight to the North Pole.
Make sure that you give yourself at least two hours to see the main floors of the castle, the Christmas decorations, and the live performances. Although Christmas at the Castle happens until 5:00pm, last admission occurs at 4:30pm, although I suggest arriving at 3:00pm at the absolute latest.
Casa Loma is hosting a toy drop off for the CP24 CHUM Christmas Wish. Bring a new, unwrapped toy for kids of all ages. In addition, one dollar from each adult admission will be donated to the CP24 CHUM Christmas Wish Foundation. The Wish program is one of the largest distributors of toys to children in need in the Greater Toronto Area.
Casa Loma Christmas Trees
One main highlight of visiting Casa Loma over the holidays is admiring all of the gorgeous Christmas trees. These are designer trees by artists and designers from across Canada. Each Christmas tree is unique and placed in a different room around the castle. Make sure you visit each room on the main floor, the second floor, and the stables to see all 10 trees.
When you arrive, you'll receive a map that outlines all of the daily events and locations of the designer trees. I referred to the map after we had wandered around and realized that we had missed a couple of rooms. Since there are so many rooms in the castle, make sure you refer to the map to ensure that you see all of the trees.
You can also refer to this listing with the designers and locations of the trees. The designer trees change each year, so you can visit Christmas at the Castle again and again for new experiences. Here is a listing of the designer trees for 2022:
Great Hall: Tara Fingold, Fingold Interiors
Library: Fidan Ismayilova, Designed Dream Events
The Study: Nicholas Rosaci
Windsor Room: Desta Ostapyk, Design by Desta
Round Room: Janice Fedak, Janice Fedak Colour & Design
Henry Pellatt's Suite: Kimberly Fu Skubic, Envision Design
Lady Mary's Suite: Christine Spencer/Peter Brooks, Bedford Brooks
Lady Mary's Solarium: Svetlana Tryaskina, Estee Designs
2nd Floor Hallway: Flora Peng, Fleur Weddings and Events
Santa's Workshop: Luc Leclerc, Liberty Group
As you view all of the holiday décor and signature trees, you'll be taking a self-guided walk through the castle itself. All of the rooms are exactly as you'd see them on a regular castle tour, with the exception that there will be festive decor all around.
Casa Loma Christmas Events
At Christmas at the Castle, there are several events taking place across the day. No matter when you plan your visit, you should be able to hit up all three performances.
In the Great Hall, next to the 40ft tall tree, there is an Aerialist that you don't want to miss. Gather on the first or second floor to watch her amazing performance as she spins and glides through the air with ease. In the Library, you can catch a performance by Majinx, and Glisse on Ice takes place in the Conservatory. These are timed events, so plan your day accordingly.
Tunnels of the Castle and the Stables
Once you've seen the Christmas trees and checked out the holiday events, head down to the lower level of the castle. Walk through the tunnels of the castle to wander through holiday lights displays and past whimsical projections on the walls.
You'll see a couple of animatronic displays, including some caroling reindeer in the stable stalls. Visit Santa's Workshop for photos with Santa Claus, and you can also write and mail a letter to Santa, too.
From the Stables, you can also visit some non-Christmas related displays at the castle, like the Backstage Celebrity Gallery (wax figures on backdrops from various movies filmed at Casa Loma over the years). There's also an antique car exhibit in the garage.
Don't Miss the Views from the Top of the Castle
From the third floor, you can take a spiral staircase that heads up and up to the very top of the castle. There is a small outdoor platform that offers brilliant panoramic views of Toronto, including the CN Tower.
You can admire the castle itself and Toronto from up above. This is just an added bonus of visiting Casa Loma at any time of year, though you'll want to bundle up if you happen to visit the Casa Loma Christmas events on a chilly December day.
Holiday Lights at Casa Loma
Holiday Lights at Casa Loma is one of the best Christmas light displays in Toronto. This is a dazzling lighting display to explore on a self-guided tour around the castle grounds. While there are holiday lights displays all over this picturesque property, you need to start at the castle gardens for the Holiday Lights event.
From the castle gardens, you'll notice thousands of twinkling lights in a rainbow of colours, along with wintery holiday mascots like the Grinch. There are also Christmas carolers who will sing a song for you, too. This is the best holiday lights tour in Toronto, in my opinion!
Take a stroll through the property's grounds, including tunnels of lights and elaborate festive displays. There's Christmas music playing all around for a more immersive experience, transforming the castle into a winter wonderland for the holiday season.
Once you've viewed the Christmas lights outdoors, walk to an indoor section of Holiday Lights for a variety of themed rooms. You'll see penguins singing Christmas carols, rows of nutcrackers, Christmas trees covered in candy, and gigantic teddy bears. This is a great place to pose for some selfies and photos for Instagram.
Wander back outdoors for even more live performances, Christmas lights, and the chance to warm up with a mug of hot cocoa. When you venture back into the castle, you can walk through the tunnel of lights to the stables once again to visit Santa if you didn't have the chance earlier in the day.
Holiday Lights offers a standard admission ticket, as well as the Holiday Lights VIP Experience. The VIP Experience includes admission for two people, skip the line tickets, and food & beverage vouchers (1 each per person).
When Justin and I visited, we checked out the Holiday Lights later in the evening and it wasn't very busy. However, I could see it being quite busy right at 5:00pm (many visitors combining a trip to Christmas at the Castle and the Holiday Lights), as well as later in the holiday season (closer to Christmas).
Frequently Asked Questions About Casa Loma Christmas
Looking for a quick guide to planning your trip to see Casa Loma at Christmastime? Here are the most frequently asked questions that will assist your outing.
How long is Christmas at Casa Loma?
There are two events taking place for Christmas at Casa Loma. Christmas at the Castle takes place from December 2nd, 2022 to January 2nd, 2023. You can visit from 9:30am to 5:00pm. Holiday Lights at Casa Loma takes place from December 1st, 2022 to January 8th, 2023 from 5:00pm to 10:00pm.
How much does it cost to visit Casa Loma at Christmas?
Admission to Christmas at the Castle is $45 per person (children 3 and under are free with an accompanying adult). Holiday Lights is $45 online ($50 in person) until December 18th, and $50 online ($55 in person) after December 18th. If you attend Christmas at the Castle, you can upgrade your ticket to include Holiday Lights for an additional $25 ($30 after December 18th).
Is Casa Loma Christmas worth it?
Without a doubt, it is absolutely worth visiting Casa Loma at Christmas. The castle is decorated beautifully with so many decorations and gorgeous Christmas trees. You can take a full tour of the castle, including the lookout at the top of the castle. There are also many events for children and adults alike. The Holiday Lights at among the most beautiful in the city. There are elaborate lights displays both inside and outside of the castle, making this the most magical Christmas celebration in Toronto. You need to go, it's 100% worth it!
How much time do you need at Casa Loma Christmas?
Allow yourself at least two hours to visit Christmas at the Castle, and at least one more hour to view the Holiday Lights.
Do I need to buy tickets to Casa Loma Christmas in advance?
Yes, you need to buy tickets online for Christmas at the Castle in advance. Christmas at the Castle tickets are valid only for the date and time indicated on the ticket. Tickets are non-refundable but can be exchanged to a new date within the program dates, subject to availability. Tickets for Holiday Lights are available online and onsite, although it is cheaper to purchase the tickets in advance. I recommend buying all tickets ahead of time to avoid disappointment.
Where to Stay in Toronto
If you're searching for the best hotel near Casa Loma, book your stay at the Kimpton Saint George Hotel. Located in Yorkville Village, you're within walking distance of many fantastic shops and restaurants around Bloor-Yorkville. It's also just a quick hop away from the St. George Subway Station and the Royal Ontario Museum.
For more information, read more reviews of this hotel by trusted travelers. If you'd like to see more hotels in Toronto displayed visually on a map, take a look at the interactive map below. Enter your travel dates for more precise information, and click on each hotel for more information.
More Christmas Events in Toronto and Beyond
Looking for even more Canadian Christmas traditions that extend beyond the city of Toronto? Here are some more blog posts about Christmas in Toronto, other cities in Canada, and beyond.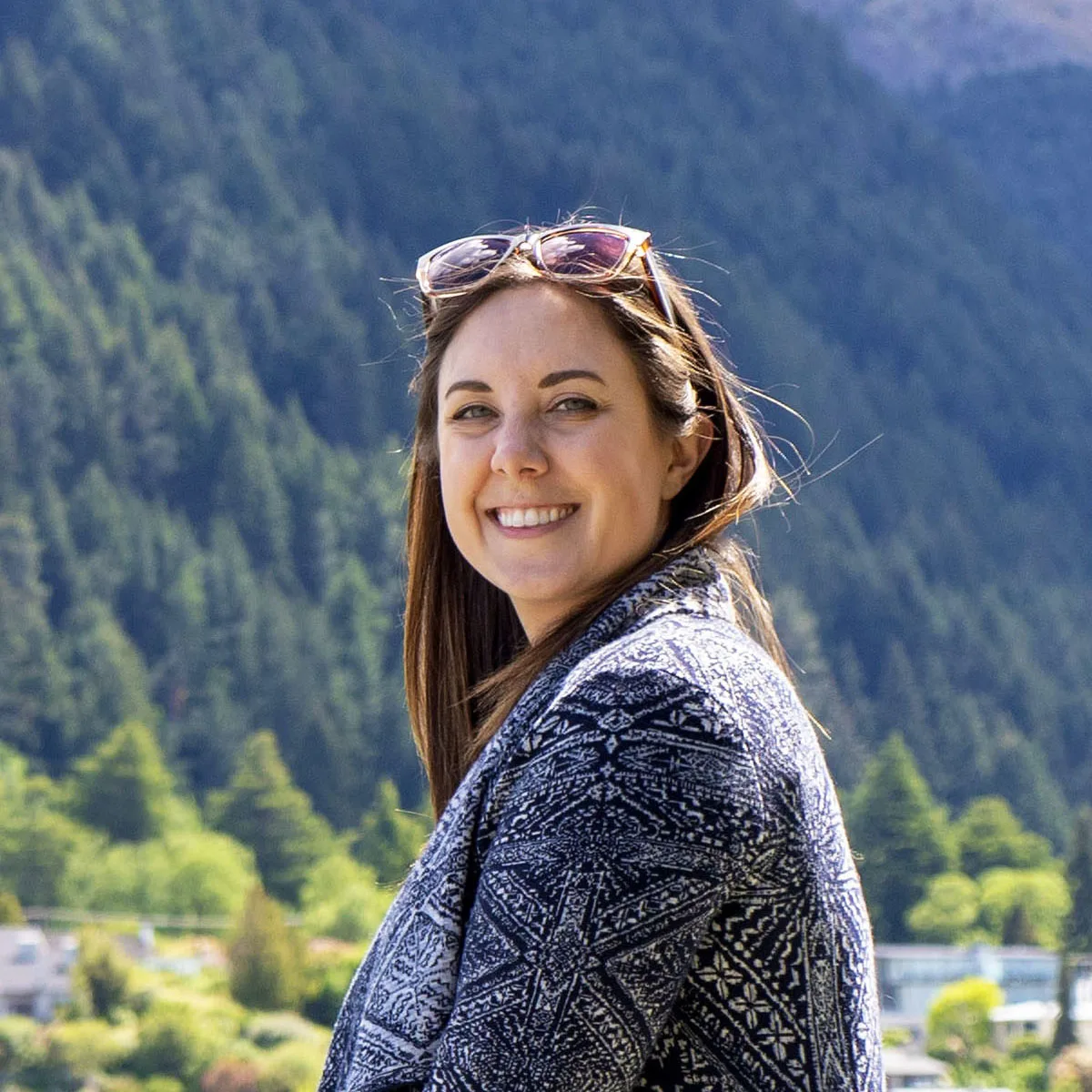 Lauren is the full-time travel blogger and content creator behind Justin Plus Lauren. She started Justin Plus Lauren in 2013 and has travelled to 50+ countries around the world. Lauren is an expert on vegan travel as one of the very first vegan travel bloggers. She also focuses on outdoor adventure travel, eco and sustainable travel, and creating amazing travel itineraries for cities and small towns.