For Valentine's Day this year, we wanted to stay at a romantic inn. As Justin is going on holidays to Dominican Republic for a week without me (Disclaimer: Don't feel bad for me. I'm going to the Caribbean for a week next month, so I'll be escaping this harsh Canadian winter soon enough!), we thought that it would be wonderful to spend this celebratory day of love together, just the two of us, before he departs for fun in the sun. We embarked on a little getaway to the quaint and cozy town of Niagara-on-the-Lake for an overnight visit to a well-known hotel in the region, the Pillar and Post. It's more of a resort than a hotel or inn; there is a luxurious spa, complete with pools and hot springs!
Posts may be sponsored. Post contains affiliate links. I may be compensated if you make a purchase using my link.
Yes, look at those huge icicles! Don't stand beneath one! It was incredibly cold when we stayed at the Pillar and Post. We even encountered some snow in the evening. The falling snow created a very magical atmosphere, perfect for enjoying from inside your warm hotel room. You could freeze outdoors in mere moments, so it was important that we bundled up in our warmest winter clothing while enjoying a stroll around the exterior of the hotel.
Checking In
Despite the hotel being fully booked for the holiday, check-in was a breeze. The hotel staff were very polite and friendly, and they were quick to provide our room keys and the wifi password. The Internet is free to use throughout the hotel, though a $15 resort fee is charged to the room. The resort fee covers the Internet and full use of the spa area, which includes the indoor pool (and outdoor pool in the summer), hot tub, spa lounge, hot springs, and fitness center. It is $15 per room (not per person), so it wasn't terribly pricy for the two of us considering that we did use some of the amenities here. The lobby itself is warm and inviting. There are several sitting areas, many elaborate paintings and decorations, and numerous flowers and plants scattered about. There is even a piano at the far side of the lobby, and I'm sure you could pull up a chair and entertain the hotel guests if you wished!
The Room
We stayed in room #128 on the first floor of the hotel. It was at the very end of a series of hallways. The hotel has an interesting layout where you walk down one hallway, walk through one door and reach a staircase, walk through another door, and then there's another hallway with more rooms. We did this a couple of times and finally reached our room. Though it was a little bit of walking from the lobby, it was really convenient once we figured out that our car was actually parked right near our room (and there was a door leading outside to our car!). The hallways were adorned with pictures depicting various fruits and flowers, which suited the overall rustic decor.
We stayed in a Deluxe Guest Room with Two Double Beds and a Fireplace. We would have preferred to have had one king-sized bed, but we booked this at the last minute. Thankfully, there were still two rooms available when we booked the room. My recommendation: make sure you book this hotel well in advance to get the room you'd like, especially on a popular holiday like Valentine's Day (that fell on a Saturday this year!). We weren't at all disappointed with our room upon our arrival. It was very clean and nicely decorated. We were very happy that the room had a gas fireplace as it was extremely chilly outside, and even the room was a little on the cold side until we turned on the fireplace. There was a large desk and a flat screen TV in the room. Another nice perk was the Keurig coffee maker – a definite bonus. Sometimes hotel rooms come with very mediocre in-room coffee makers, but the Keurig always seems to make great coffee in a pinch.
The bathroom was fairly compact, but clean. There was a standard bathtub and a shower head that detached from the wall. There were some complimentary toiletries that you would expect, like shampoo and conditioner. There was an additional mirror that was attached to the wall, which made it very convenient for fixing my make-up. I believe that you can also book premium rooms and suites with jetted tubs that likely have fancier bathrooms.
The Spa
We weren't able to take any pictures in the spa area as it wasn't allowed – definitely understandable. In our room, we found two plush bathrobes to wear down to the spa, which was just past the front lobby. We walked past the saltwater indoor pool, filled with children…yes, we kept right on walking. A little later on in the evening, the pool was fairly unoccupied and might be better suited for couples. The spa, pool, and fitness areas stay open until 10:30pm. Further along, we walked past the spa reception area where many spa treatments could be booked, like massages, manicures, and so on. There was a spa lounge: a room with couches, a fireplace, a coffee dispenser, and a water dispenser that had lemon wedges in it. It was a very relaxing place where you could unwind before or after your spa treatments.
The Hot Springs was at the very end of the hallway, which to our initial surprise, was beyond a plastic curtain that led outdoors! We had no idea that the Hot Springs area was outside, but it completely makes sense. I think it was unfathomable to us at first because it was so freezing out there. However, we braved the cold, entered the hot waters, and ventured beyond the curtain. To our surprise, it was very hot, and we never once felt cold out there! The Hot Springs was a very large hot tub with jets, surrounded by rocks and trees. Some snowflakes lightly drifted down, and some of it left partially frozen water droplets in our hair. For the most part, we were protected from all of the nasty outdoor weather. It really was a peaceful oasis amongst the snow.
The Location
The Pillar and Post is nestled in a residential neighbourhood in the village of Niagara-on-the-Lake. In the winter, you'll need to drive to the main village with all of the shops and restaurants. In the summer, you would be able to walk there if you don't mind walking several blocks. You might just not want to leave the hotel in the winter – you can dine at the restaurant here, have a drink at the wine bar, and enjoy the hotel's amenities like the spa and the fitness centre.
Or you might just want to stay in your room at night and enjoy a bottle of champagne by the fireplace!
Pillar and Post
48 John St W.
Niagara-on-the-Lake, Ontario, Canada
Did you do anything fun or romantic this year for Valentine's Day? Was travel involved?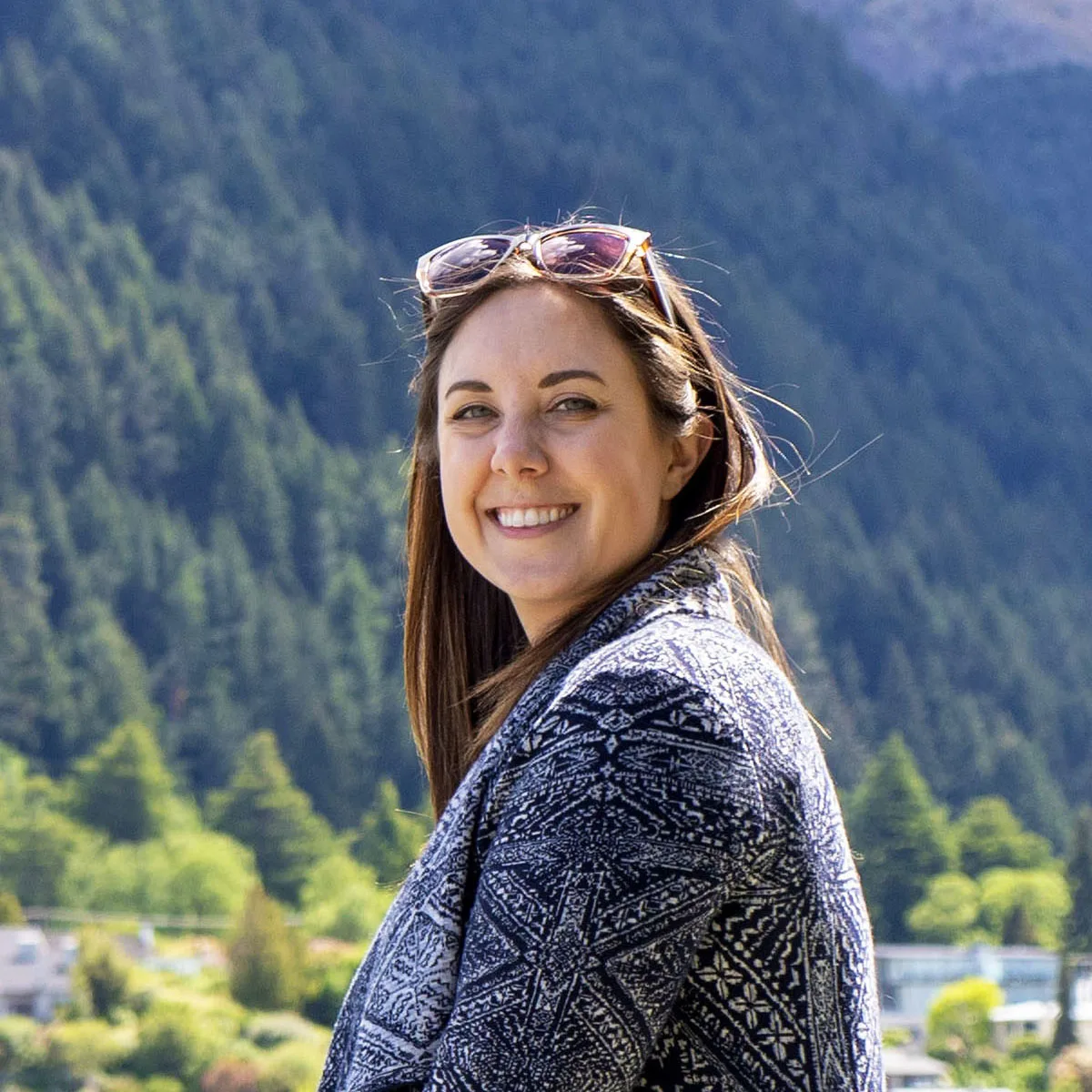 Lauren is the full-time travel blogger and content creator behind Justin Plus Lauren. She started Justin Plus Lauren in 2013 and has travelled to 45+ countries around the world. Lauren is an expert on vegan travel as one of the very first vegan travel bloggers. She also focuses on outdoor adventure travel, eco and sustainable travel, and creating amazing travel itineraries for cities and small towns.