Bermuda is a beautiful island in the Atlantic Ocean with some of the prettiest beaches. While there are so many things to do in Bermuda, a trip to the beach surely tops the list of most travelers. Turquoise waters? Check. Snorkeling sites? Check. Pink sand? Yes! Those famous pink sands and crashing waves await you in Bermuda. These are the best beaches in Bermuda and you'll want to visit at least one of them. Or all of them. If you love the beach, why not?
Where is Bermuda?
Bermuda is a 21 square mile (56 km) collection of interconnected islands in the Atlantic Ocean. In terms of land mass, it's one of the nine smallest places in the world. Bermuda is 600 miles east of North Carolina, USA. It's also not technically part of the Caribbean as it's 900 miles north of it.
Bermuda is Britain's oldest British Overseas Territory, but it is completely self-governing with its own laws. The cost of living in Bermuda is quite high, and it's one of the top jurisdictions in the world in Gross National Income per capita. The currency is the Bermudian dollar and it's worth the same amount as a US dollar. Bermuda is such a fascinating place to visit, and here are 10 facts about Bermuda that I bet you didn't know!
When is the best time of year to visit Bermuda?
The best time to visit Bermuda for swimming, snorkeling, and sunbathing is between May and October, otherwise it starts to get a little bit too chilly for swimming. July and August are the warmest months and they're the best for beach weather. However, don't worry if you plan your trip between April and October as you'll still be able to enjoy the beach with less crowds during the shoulder seasons.
When visiting the best beaches in Bermuda, like Horseshoe Bay Beach, it's going to be very busy in July and August. If you go there at the end of October like we did, there will be barely any tourists in sight. Plus, we felt that the temperatures outside and in the water were just perfect! The locals won't swim when the water temperature isn't super hot, but it was warm enough for us Canadians. Keep in mind that most Bermudians swim after Bermuda Day (May 24th) and won't swim after Labor Day in September.
Why are there pink sand beaches in Bermuda?
There are only a few places in the world that have pink sand beaches and Bermuda is famous for them. Bermuda is surrounded by coral reefs where tiny invertebrate sea creatures live. When these sea creatures die, their microscopic remains, which happen to have a red pigment, mix with white debris from shells and coral fragments. When this debris washes ashore, it gives the sand its signature pink hue. Bermuda pink sand beaches are one main draw that attract visitors to the island.
Transportation in Bermuda
Wondering how to reach all of the best beaches in Bermuda? Bermuda has a fabulous public transportation system, making it easy to travel all over the island. It's not possible for tourists to rent cars, but you can rent a scooter or a small electric vehicle. I recommend taking the bus: it's cheap and very convenient. Renting a scooter is a fabulous adventure, too!
Best Beaches in Bermuda
So, what's the best Bermuda beach? It's too difficult to choose just one! I'm going to show you the best beaches in Bermuda with more details on each one. You can choose a beach that aligns more with your travel style, whether you enjoy swimming, surfing, snorkeling, or relaxing in the sand. The following sites are all public beaches in Bermuda. While there are some private stretches of sand owned by hotels or resorts, most places to lay down your towel are public beaches in Bermuda.
Horseshoe Bay Beach
Horseshoe Bay Beach is perhaps one of the most popular beaches in Bermuda and for excellent reason. It's gorgeous. If you're visiting during high season (primarily June through September when the cruise ships are in port), you might find Horseshoe Bay Bermuda to get pretty crowded. However, when we were in Bermuda at the end of October, there was barely anyone there except for us. We nearly had the entire beach to ourselves.
When you arrive, be sure to walk to the far right side of the beach (on the right when facing the ocean). You'll find huge rock formations in a small cove. You can climb up on some of these rocks and watch the waves crash into them. Before you reach the cove, there is a place where you can climb up onto the rocks and head up to the highest point overlooking the entire beach. The view from up top is spectacular. From this perspective, you can see how the beach curves in the shape of a horseshoe.
During high season, there are lifeguards on patrol here, and you can also find a snack bar. There are also facilities like public restrooms and showers. The waves here can get quite large, which makes it an ideal place to go surfing in Bermuda. Also, it's one of the famous Bermuda pink sand beaches, so you'll want to snap lots of photos while you're there. If you're only interested in visiting Horseshoe Bay Beach for a short period of time while seeing other sights, check out this introductory island tour of Bermuda.
Long Bay Beach (Cooper's Island Nature Reserve)
If you're looking for somewhere a little more isolated, I recommend going to Long Bay Beach. It is a part of Cooper's Island Nature Reserve in St. David's Parish. You will see picturesque views, calm waters, and a soft, yellow sandy beach. It's the perfect spot to lay down your towel and soak up the sunshine.
Until 1995, Cooper's Island Nature Reserve was a restricted area, occupied by the US military. Later, the site was used by NASA to track the space station. Nowadays, the park is still under restoration, but it's open to the public. It's now a 12 acre nature preserve that's part of the Bermuda national park system.
Long Bay Beach is a great place to go snorkeling. There are some tiny rocky islands with coral reefs out in the water that are home to many schools of fish, including huge parrotfish. Don't get too close to the rocks as you don't want to disrupt the coral. Be sure to bring your snorkel gear to explore what's beneath the surface of the water as there aren't any rental facilities here.
Clearwater Beach
Also part of Cooper's Island Nature Reserve, Clearwater Beach at Annie's Bay is a beautiful place to go swimming. It's one of the public beaches in Bermuda that won't be very busy. You have the choice to visit Clearwater Beach, Long Beach, or both. It's easy to make a whole day of this trip: hike around the boardwalks of Cooper's Island Nature Reserve, go snorkeling at Long Bay Beach, and spend the rest of the day relaxing at Clearwater Beach.
Tobacco Bay Beach
Tobacco Bay Beach is one of the most well known Bermuda beaches, located in St. Georges Parish on the northwest end of the island. It got its name because the early settlers of Bermuda found wild tobacco growing there. Tobacco Bay Beach is not a pink sand beach in Bermuda; the sand has a yellow hue to it. However, it's still one of the best beaches in Bermuda for its soft sand and sheltered, calm waters.
Tobacco Bay Bermuda is known for its snorkeling, and you can rent snorkeling gear by the beach. The waters near the walks are calm and you'll be able to spot so many colorful fish near the corals. There are other water activities that you can try at this beach, including paddle boarding, flyboarding, and jet skiing. You can also have fun climbing on the limestone rocks. There are bathrooms with facilities, as well as a beach bar where you can purchase food and drinks.
Achilles' Bay Beach
Achilles' Bay Beach is close to Tobacco Bay Beach, and it might be a quieter option if the cruise ships are in port. This beautiful Bermuda beach has calm waters, ideal for swimming and snorkeling. Plus, the views of the sunset here are nothing short of spectacular.
St. Catherine's Beach
The stretch of sand at St. Catherine's Beach is very picturesque, and it's a great place to spend a sunny afternoon. It's close to Achilles' Bay Beach and Tobacco Bay Beach, too. You can see the St. Catherine fort from this beach, which is worth a visit if you you're interested in history.
Combine your trip to St. Catherine's Beach, Achilles' Bay Beach, or Tobacco Bay Beach with a historic tour of St. George. These three beaches are about a 20 minute walk from the city center. Combining a trip to the city, as well as a visit to any of these three beaches is the perfect day trip in Bermuda.
Elbow Beach
Elbow Beach is a less crowded beach option in Paget Parish, perfect for swimming and snorkeling. While Elbow Beach is a public beach in Bermuda, there's a stretch of it that's privately owned by the Elbow Beach Resort. In the private section, there's a concession stand that rents out chairs, umbrellas, and snorkel gear. There are restrooms in the private part of the beach, too, but you will have to pay to access this section. Elbow Beach is one of the best beaches in Bermuda, and I recommend venturing to the public area of the beach to enjoy it for free.
Warwick Long Bay Beach
Warwick Long Bay Beach is another beach you might want to try if you dislike crowds. Even on the busiest days in high season, this beach won't be nearly as crowded as some of the others. Like Horseshoe Bay Beach, Warwick Long Bay Beach is one of the Bermuda pink sand beaches. It's one of the longest stretches of pink sand beaches in Bermuda at a half mile. There are numerous rocky cliffs and coves to explore, plus you can snorkel at its coral reefs. Warwick Long Bay Beach has some facilities like public restrooms and you can rent snorkel gear during the summer months.
Jobson's Cove Beach
Visited Warwick Long Bay Beach and want to try a new place? Jobson's Cove Beach is near Warwick Long Bay Beach, and it is even more secluded. The beach is surrounded by rocky cliffs and you can also snorkel here. It's one of the best beaches in Bermuda because it's just as beautiful as the busier sites with less people.
Astwood Cove Beach
This is another stunning beach in Warwick Parish. Above the beach, there is a green park with spectacular views of the ocean and the beach. By navigating down a trail surrounded by steep cliffs, you will reach Astwood Cove Beach. While there are no facilities here, be sure to bring a picnic lunch to enjoy at the park before swimming and sunbathing at the beach.
West Whale Beach
Located in Southampton Parish, West Whale Beach lives up to its name. During March and April, you can see humpback whales migrating through the South Shore. You can also invest in a pair of binoculars and watch the whales from West Whale Beach itself. Please do not try to get into the water to swim with the whales – that's just a bad idea!
West Whale Beach is a pink sand beach in Bermuda that's also a fantastic place to witness breathtaking Bermuda sunsets. It's also a popular picnic spot for locals with several picnic tables. There's also a small fort at Whale Bay Park.
Church Bay Beach
Church Bay Beach in Southampton Parish is arguably one of the best spots to snorkel in Bermuda. The beach is small and rocky, so it may not be the best place for sunbathing. However, the water is calm and there are many coral reefs close to the shore, making it an ideal snorkeling location. There are some underwater rocks and the water gets deeper in some spots, so be cautious as you snorkel at Church Bay Beach. It might not be one of the prettiest beaches in Bermuda, but there are many opportunities to spot fish and wildlife under the sea.
Sea Glass Beach at Black Bay
Have you ever visited a beach with sea glass? I have vivid memories as a child walking along the beach at Lake Ontario in Hamilton, Ontario, Canada, finding and collecting pieces of sea glass. They're essentially pieces of broken glass bottles, worn away over the years that eventually wash up on shore. There's a sea glass beach at Black Bay, near the Royal Naval Dockyard in Bermuda. This isn't a great place to swim or put your towel down. However, you'll be able to spot lots of sea glass here.
Please do not remove sea glass, sand, coral, or shells from the ocean or beaches in Bermuda. Residents and visitors are not allowed to remove them, so please respect the rules. If you'd like to make your trip to Black Bay even more memorable, book a sunset cocktail cruise to view the twinkling waters from a catamaran at twilight.
John Smith's Bay Beach
John Smith's Bay Beach is a pretty pink sand beach in Bermuda in Smith's Parish. Like many of the other best beaches in Bermuda, there are amazing rock formations and calm waters for swimming. The coral reef is only 200 yards from the shore, keeping the water calm and the boats away from the beach. This beach is great for families with small children and adults alike.
Daniel's Head Beach Park
There are two beaches at Daniel's Head Beach Park, located on 17 acres of coastal land. The water here is shallow and calm, and it's ideal for snorkeling. Daniel's Head Beach Park is a little bit of a trek from the nearest bus stop, so it's best to arrive by scooter if you don't enjoy walking. There aren't any facilities here, but it's a great picnic spot. It's also possible to book an eco kayaking tour that departs from the Royal Naval Dockyard, kayaking around the shores of Daniel's Head.
Bonus: Admiralty House Park
Admiralty House Park has a tiny beach, though I wouldn't call it one of the best beaches in Bermuda. However, you'll want to visit Admiralty House Park for the cliff jumping adventures and the chance to swim inside caves. It's such a thrilling activity: climb up to the top of the cliffs and jump down into the water. Then, you'll be able to swim inside the caves to climb back up to the top. There are varying levels of difficulty here, so you can choose a shorter cliff if you're a beginner cliff jumper.
Where to Stay in Bermuda
One of the best places to stay in Bermuda is the luxurious Hamilton Princess and Beach Club in Hamilton, Bermuda. It's formerly known as the Fairmont Hamilton Princess, though it's still currently managed by Fairmont Hotels. We absolutely adored staying at this five star property. The staff go above and beyond, there are fantastic restaurants on site, and the infinity pool is simply fabulous. Every suite has a beautiful balcony with spectacular views.
If hotel location is important to you, consider staying at the Hamilton Princess and Beach Club. It's located along the Hamilton Harbor, meaning that you can easily walk into the downtown area of Hamilton with many shops and restaurants. You can also easily take public transportation from Hamilton all over the island.
Book your stay at the Hamilton Princess and Beach Club with free cancellation and no prepayment necessary. Check out more reviews by fellow travelers who have experienced this hotel.
Bermuda Beach Packing List
Here are some things that you'll want to bring along as you experience the best beaches in Bermuda:
Smartphone to capture photos
GoPro to capture underwater photos
Beach towels
A good book
Map of Bermuda Beaches
Looking for a map of Bermuda beaches? Here are all of the best beaches in Bermuda, as featured in this article. It's easy to see which beaches are close together or far apart. You can also plan your trip to the Bermuda beaches nearest you by using this handy map on the go.
Want to see more photos of Bermuda?
Check out all of our photos in one place at our travel photography album. Click the "buy" button by any picture for prints, gifts, and more!
With so many top beaches in Bermuda to visit, you'll have to spend weeks to see them all! It's a good problem to have, right? We completely fell in love with Bermuda after visiting, and can't wait to return in the future. No matter if you're interested in sunbathing, swimming, cliff jumping, snorkeling, or surfing, there are beaches in Bermuda waiting for you. We hope that you get to experience the best beaches in Bermuda, too.
Have you visited Bermuda before? What's your favorite beach in Bermuda?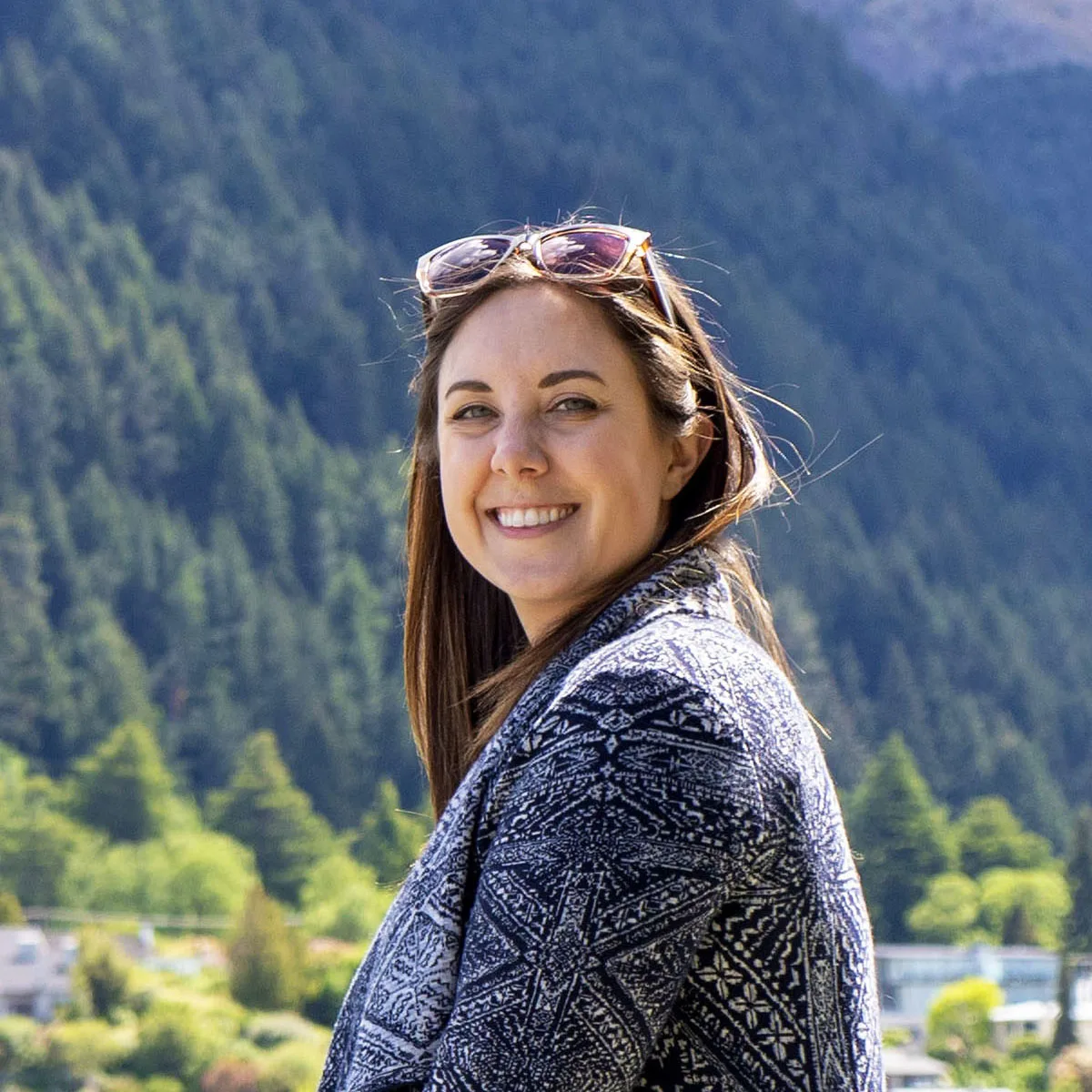 Lauren is the full-time travel blogger and content creator behind Justin Plus Lauren. She started Justin Plus Lauren in 2013 and has travelled to 45+ countries around the world. Lauren is an expert on vegan travel as one of the very first vegan travel bloggers. She also focuses on outdoor adventure travel, eco and sustainable travel, and creating amazing travel itineraries for cities and small towns.