There are so many amazing things to do in Myvatn and the Lake Myvatn region of North Iceland. I highly recommend spending a couple of days exploring the spectacular wonders of this area. There are incredible, otherworldly landscapes here unlike anywhere else in the world.
During our two weeks in Iceland, Justin and I spent a full day and a half exploring the Lake Myvatn geothermal area and beyond. From the dramatic East Fjords, we stopped in the bohemian village of Seydisfjordur, Justin and I made our way to Lake Mytatn Iceland.
Posts may be sponsored. Post contains affiliate links. I may be compensated if you make a purchase using my link.
We spent two nights at the delightful Skutustadir Farm Guesthouse, a charming cottage right across from the lake itself. After relaxing for a little while, we had one full day and a half here. It allowed us to check out so many Lake Myvatn attractions and activities.
You can easily see all of the attractions that I'm sharing below in one day, provided that you have a vehicle to get around. It is possible to spend one day in Myvatn Iceland. If you're there in June like we were (or the summer months), daylight hours are really long. It's possibly to see natural attractions later in the evening, even a trip to the Myvatn Nature Baths!
We suggest renting a car in Iceland and making your holiday into one giant road trip. You can compare car rental rates for an Iceland road trip to get the best deal. Here are our recommendations for the best things to do in Myvatn, Iceland.
Things to Know About Lake Myvatn
Before you plan your visit, here are some things that you need to know about Lake Myvatn and the Myvatn region. This helpful tips will help you plan your trip to Myvatn Iceland.
Lake Myvatn and the Diamond Circle
First, this region of north Iceland is part of the Diamond Circle. While you might have heard about Iceland's popular Golden Circle, maybe you haven't heard of the Diamond Circle yet.
This includes a whole bunch of towns and attractions in north Iceland that form the shape of a diamond. The Diamond Circle includes Lake Myvatn, Namafjall Hverir geothermal area, Dettifoss, Godafoss, Husavik, and several other sites. Thankfully, you can see a few of these places all in one day as they're all Myvatn attractions.
The Midges at Lake Myvatn
Depending on the time of year that you visit Myvatn, you may encounter the local midges. After all, Lake Myvatn translates to "midge lake"! You will only really encounter the midges in the summer. They were out in full force when we visited in June.
We had to run into the car really fast and I could barely take any photos at Namafjall Hverir without midges getting on my camera lens! The further we were away from the lake, the less midge flies we encountered. We didn't really have any trouble with them at Krafla, Dettifoss, or even Dimmuborgir.
Keep in mind that the midges are completely harmless. They aren't like mosquitoes. However, they can be quite annoying. While you don't need to bother with any bug spray (I'm not sure there's any designed to repel the midges), you could bring a bug net to wear over your head to keep them off your face.
Don't Have a Rental Car?
While we highly recommend that you rent a car to see Iceland, you can still visit Lake Myvatn and the region if you don't have a car. From Akureyri (Iceland's unofficial northern capital), you can book a day trip to Myvatn to see the waterfalls and the nature baths.
Where to Stay in Myvatn Iceland
There are so many wonderful places to stay around Lake Myvatn. We loved spending two nights at the Skutustadir Guesthouse in Myvatn where we had a beautiful cottage all to ourselves.
Skutustadir Guesthouse in Myvatn
Justin and I really loved staying at the cottage at Skutustadir Farm Guesthouse at Lake Myvatn. One of the wonderful things about this Iceland accommodation is that there are multiple options for every budget and preference.
For instance, you can stay in the main building for an accommodation with private rooms, shared bathrooms, and a shared living room. This is perfect for meeting fellow travelers. There's another building that's suited for family travelers, and then there's the private cottage where we stayed.
The cottage is bright and beautiful with an open concept layout. There are a few couches and chairs in the living space where we relaxed, read books, and used the complimentary Wi-Fi. There's also a massive kitchen where you can prepare any meals that you'd like!
The cottage has two bedrooms and sleeps up to six people. No matter your travel preferences or budget, there's something for everyone at Skutustadir Guesthouse. Plus, there are views of Lake Myvatn right from the property, and it's a very peaceful place to stay with delightful owners.
More Places to Stay in Myvatn
Want to compare more places to stay in Myvatn? There are lots of hotels, guesthouses, hostels, and apartments in the Lake Myvatn region. You can browse all of these on this handy map.
Things to Do in Myvatn: Namavjall Hverir Geothermal Area
With its intriguing and otherworldly landscape, a trip to Namafjall Hverir is something you must do in Myvatn. It's a quick stop off the Ring Road just outside of Reykjahlíð. This is one of the top things to do in Myvatn, Iceland.
You can't miss it – you'll see a landscape that looks similar to Mars.Upon closer inspection, you'll notice vents letting off steam and bubbling gray mudpots on a green, orange, and gray speckled ground.
Allow yourself about an hour to wander around the site, marveling at the fumaroles and snapping lots of pictures. We visited this area in the early evening once the tour buses had left. In early June, the sun barely goes down and it doesn't ever get completely dark.
Namafjall Hverir has no entry fee and you can visit this natural phenomenon any time of day. It's easy to find Namafjall Hverir. Traveling from the east towards Lake Myvatn, you'll see the parking lot right off the Ring Road before you enter the small town of Reykjahlíð.
What to See in Myvatn: Dimmuborgir Lava Field
At Dimmuborgir, you'll see some fascinating rock formations created from solidified lava. Over 2000 years ago, a lava tube collapsed and the lava flowed over a small lake. The water of the lake began to boil and the steam rose to form lava pillars. Although the top crust collapsed, hollowed tubes, chimneys, and pillars of solidified lava still remain.
The only other formation like this one in the world is under the sea off the coast of Mexico. There's really nothing like Dimmuborgir on the planet. Dimmu means dark and borgir means cities, forts, or castles.
There are many hiking trails here, both shorter and longer stretches of paths. You can spend between 30 minutes and an hour here, depending on how far you're interested in venturing. Dimmuborgir was featured in an episode of Game of Thrones in season three as a location beyond the wall.
Here are the simple directions to get to Dimmuborgir. From road 848 (the one that runs around Lake Myvatn), turn at the entrance to Dimmuborgir. You'll find the parking lot at the end of the road, along with a small cafe.
Myvatn Activities: See the Grjotagja Cave
Grjótagjá is a small cave that's near Dimmuborgir. There's a small parking lot just outside the cave. Climb down into the cave to witness the vivid blue waters. It used to be a popular bathing spot until the 1970s when there were volcanic eruptions. The temperature of the pool rose to 50°C (122°F), though it's steadily declining.
Even though it may be at a temperature that's now suitable for bathing, the landowners ask that visitors not bathe there. There's a large sign outside the cave for this purpose.
Although Grjótagjá is on private property, the owners encourage everyone to check out the cave for both exploration and photography purposes. A Game of Thrones scene was filmed here, too.
It's easy to get to the Grjotagja cave. From Rte 1, turn south on road 860. You'll arrive at the parking lot of the cave.
Visit Krafla's Viti Crater
Krafla is a caldera, a cauldron-like depression in the earth following eruptions. At Krafla, there's a Viti crater with a surreal green-blue lake inside it. You can walk around the circumference of the crater, admiring the lake from many angles.
There's a colorful landscape here with steaming vents and an additional smaller lake on the other side of the Viti crater. This is one of the best places to go hiking in the Myvatn region. It's a pretty easy trek, too. After you walk up the edge of the crater (it's not too steep), you can walk around the entire Viti crater.
To reach Krafla, follow these easy directions. From Route 1 (the Ring Road), turn to a road with a sign marked for Krafla. The road is near Namafjall Hverir, on the opposite side of Rte 1. You absolutely must visit Krafla and the Viti Crater as it's one of the most awesome things to do in Myvatn Iceland.
Lake Myvatn Attractions: Dettifoss
Dettifoss is not only a stunning waterfall, but it's also the most powerful one in Europe. It is a massive waterfall at 100 meters (330 feet) wide and a drop of 44 meters (144 feet). The water flows from the Vatnajökull glacier.
There's a path that leads to a closer observation deck, but be prepared to get wet! We had no idea that the mist was so intense. We were not daring enough to bring our cameras out for long, and I'm glad we wore rain jackets.
There's a second nearby waterfall, Selfoss. Unfortunately, the trail to Selfoss was closed as to not destroy the path itself. Perhaps when you visit, it will be less muddy and you'll be able to trek out to Selfoss.
Reaching Dettifoss is easy. From Rte 1, take the paved road 862 and follow the signs to the Dettifoss parking lot. Visiting Dettifoss is one of the best things to do in Myvatn, Iceland.
Myvatn Iceland Must Do: Myvatn Nature Baths
After numerous adventures, we ended the day by relaxing at the Myvatn Nature Baths. We opted visit the Myvatn Nature Baths in place of the Blue Lagoon. Why? It worked better with our schedule.
We really couldn't fit in any time to go to the Blue Lagoon with our travel plans. However, the Myvatn Nature Baths were a suitable substitute, and might even be better than the Blue Lagoon.
Unlike the Blue Lagoon, you don't need to book your visit in advance. An adult ticket is 5700 ISK, and there are other prices for teenagers and seniors, too.
The baths are super relaxing and invigorating. I recommend visiting later in the day as it wasn't very busy at night. It was still light outside and we watched the sun slowly lower in the sky. After a soak in this man-made mineral lagoon, we felt fantastic! My skin felt so soft and I felt very calm.
Things to Do in Myvatn: Drive Around Lake Myvatn
This is one of the easiest adventures to plan in the Myvatn region, although most of these Myvatn attractions involve just showing up! Simply take a drive around Lake Myvatn itself. You'll see a spectacular landscape dotted with psuedocraters. These small craters formed thousands of years ago in steam explosions when lava once flowed over a lake.
Want to see more photos of Myvatn?
View all of our travel photography in one place! You can browse and buy any of our pictures in the form of canvas prints, things for the home, and more!
More Things to Do in Myvatn
Looking for more things to do in Myvatn, Iceland? Here are some more suggestions if you find yourself with more time.
Godafoss Waterfall – It translates to "Waterfall of the Gods". We meant to incorporate a trip after visiting Husavik and going on a whale watching tour, but we simply ran out of time. You can visit Godafoss from Myvatn or Husavik quite easily.
Hverfjall volcano crater – You can go hiking around this spectacular landscape.
Visit the Asbyrgi Canyon – This is part of the Diamond Circle route. It's possible to visit the top and the bottom of the canyon.
Tour the Lofthellir cave with its spectacular icicle formations. You can only visit between May and October.
Be sure to rent a car and incorporate these adventures in the Myvatn region to your Ring Road travels. I highly recommend choosing hotels, accommodations, and guesthouses with kitchenettes or kitchen facilities so you can make your own meals.
We cooked vegan meals on the go by purchasing ingredients at the grocery store, and I created fairly effortless dishes like pasta and wraps. It saved us a lot of money and also made it easy to maintain a vegan lifestyle.
I hope that you're able to experience these top things to do in Myvatn Iceland. This was one of the most interesting areas that we visited in the entire country, and it's not to be missed. You won't witness these stunning scenes anywhere else in the world.
Need Travel Insurance?
You should never leave home without travel insurance! Check out the best rates to make sure you're covered in case of an emergency or accident.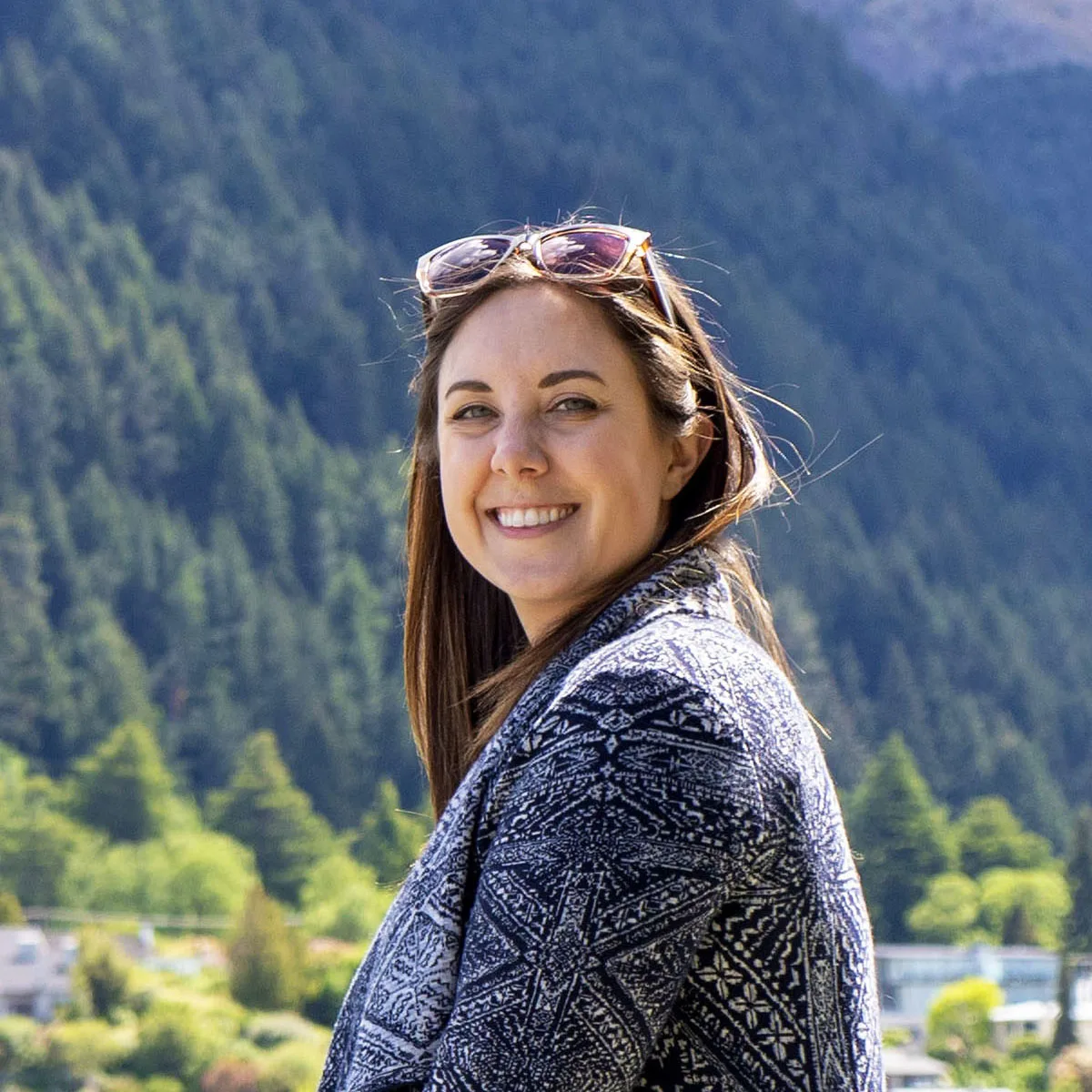 Lauren is the full-time travel blogger and content creator behind Justin Plus Lauren. She started Justin Plus Lauren in 2013 and has travelled to 45+ countries around the world. Lauren is an expert on vegan travel as one of the very first vegan travel bloggers. She also focuses on outdoor adventure travel, eco and sustainable travel, and creating amazing travel itineraries for cities and small towns.