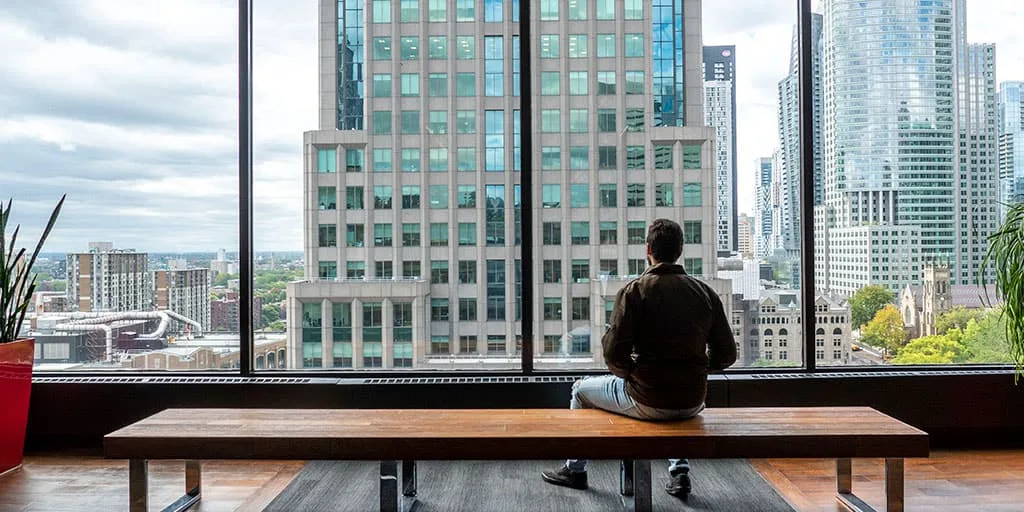 The Hotel Bonaventure Montreal is a special place for Justin and myself. Several years ago, just as I started writing this travel blog, Justin and I took one of our first trips ever to Montreal. We spent three nights at the Hotel Bonaventure Montreal, right in the downtown core. Flash forward over seven years later and we decided to stay at this beautiful downtown property once again for a special occasion: Justin's 30th birthday.
After making the Hotel Bonaventure Montreal our home base twice in Montreal, we've stayed at the hotel for nearly a week across two trips. Since our first stay in 2013, the hotel has undergone some amazing renovations so it's even better than ever. I'm going to show you why this is one of the best hotels in downtown Montreal and how Hotel Bonaventure Montreal can be your home away from home.
Posts may be sponsored. Post contains affiliate links. I may be compensated if you make a purchase using my link.
History of the Hotel Bonaventure Montreal
Place Bonaventure is the architectural work of Ray Affleck. It was inaugurated in April 1967, the same year as the Montreal World's Fair. At the time, it was the second largest commercial building in the world. Place Bonaventure is an office, exhibition hall, and hotel complex right across the road from Montreal's Central Station. It's designed in a Brutalist style made mostly of concrete.
Hotel Bonaventure takes up the top three levels of Place Bonaventure, 10 stories above the ground. From up above the city, there are 2.5 acres of manicured gardens, a rooftop pool, and 397 spacious rooms and suites. Many of the rooms are newly renovated since our last visit, and there's also a bright and beautifully renovated lobby by the Lemay Michaud firm.
Staying at the Hotel Bonaventure Montreal
Staying at the Hotel Bonaventure Montreal was a delight from the moment we stepped off the elevators and into the hotel lobby. We were warmly greeted by the friendly hotel staff (and greeted with a smile and a wave each time we walked past from that moment on!). Checking in was a breeze. The hotel staff also made Justin's 30th birthday extra special with some golden "3" and "0" balloons in our room for the momentous occasion.
Our Newly Renovated Room
Our recently renovated room was only a few steps up from the main lobby and our window provided a view of the rooftop pool. This superior room has a super comfortable king sized bed (there's also the option to have two double beds). There's modern decor like a small sofa, an additional table and chair, plus a bench up next to the window. The abundance of seats is perfect for entertaining guests.
There's lots of closet space and drawers for all of your belongings, as well as hooks on the wall for your jackets. For a luxurious stay, be sure to wear the complimentary plush bathrobes, too. One small detail I also loved were the numerous outlets for electronics, especially by both bedside tables.
The bathroom is clean, spacious, and comes with a massive shower. There's a rain fall shower head up above and a handheld shower head, too. There are complimentary toiletries and tons of plush towels.
Hotel Amenities
The hotel has all the modern amenities you need for a comfortable stay, whether you're traveling for business or pleasure. There's complimentary Wi-Fi and we found the speeds were lightning fast.
In each room, there's also a mini fridge, a Keurig coffee maker with coffee pods, a safe, and a flatscreen television with premium channels. Air conditioning and heating will keep you at a comfortable temperature all year long.
The public spaces of the hotel are equally as relaxing as your private room. There's an outdoor swimming pool, hot tub, sauna, and fitness center. And don't forget to visit the outdoor rooftop garden, a tranquil terrace with aquatic habitats and greenery all around.
Breakfast at the Hotel Restaurant
Each morning, Justin and I dined at the hotel's restaurant, Le Kube Resto-Bar. Le Kube offers both international cuisine and meals typically found in Montreal and Quebec. It's where modern design meets tradition with an emphasis on fresh foods. There's a menu for breakfast, one for lunch and dinner, and an expansive wine list.
For breakfast, there are multiple vegetarian offerings and one that can be made vegan the easiest. Every day, I ordered the bagel, homestyle potatoes, and fruit, and I subbed out the cream cheese for peanut butter and jam. I also made sure to order a fresh cup of coffee. They have lots of coffee and espresso beverages at Le Kube, and their coffee was rich and flavorful.
I have to make note of the incredible service we enjoyed each morning at Le Kube. The friendly and attentive servers warmly welcomed us to the restaurant each morning and we felt right at home. We really appreciated the conversation and care. Thank you!
Downtown Montreal Hotel with a Pool
This is one of the top downtown Montreal hotels with a pool, a Jacuzzi, and a dry sauna. The outdoor pool was just steps away from our room. It's heated all year long, plus we loved the small waterfall that splashes down into the pool. This rooftop pool towers above many areas of downtown Montreal, and we really loved swimming there at night. The pool glimmers in an inviting and vibrant shade of turquoise.
There are many lounge chairs all around the pool. Access to the swimming pool is restricted to hotel guests only, so it was never very crowded or busy. The swimming pool makes the Hotel Bonaventure Montreal a family-friendly hotel, too. Kids and adults of all ages will love swimming the pool, day or night. On Fridays through Sundays, the pool is open from 6:30am to 10:30pm (it's open from 11am to 7pm on Monday – Thursday).
In the winter months, you don't need to worry about feeling chilly before getting in this outdoor swimming pool. You can get into the pool from inside the hotel and swim outdoors. While the pool is heated all year long, this is a really unique feature that allows you to have a comfortable and memorable swimming experience even in the wintertime. If you're looking for hotels with pools in Montreal, Hotel Bonaventure is my top choice.
The Garden at Hotel Bonaventure (and the Ducks!)
One of my favorite features of Hotel Bonaventure Montreal was the rooftop garden with its resident ducks. There are two heated water fountains that keep the ducks comfortable throughout the changing seasons. When you step outside to the terrace, you'll feel like you're transported to a magical space.
There are little streams, waterfalls, and lush greenery all around. And the ducks are so cute! Justin and I visited the garden after breakfast one day, and I loved watching the ducks and listening to their little quacks. It's such a beautiful and underrated space at the hotel. Be sure to step outside and take advantage of this peaceful and serene place. The entrance is right beside the hotel reception desk.
A Prime Location
Hotel Bonaventure Montreal is one of the best hotels in Montreal for its location alone. You're right in the middle of downtown Montreal, steps away from Old Montreal, Old Port, and other main tourist areas in the city. We walked everywhere from the hotel, including Mont Royal and Mile End. We could walk from the hotel to many restaurants, cafes, and pubs. It's an ideal location for anyone visiting the city, whether it's your first time or 100th time.
One of the best views of the cityscape is right from the hotel itself. Right near the elevators, there are massive floor to ceiling windows with a bench where you can sit and admire the scenery.
Want to see more photos of Montreal?
View all of our travel photography in one place! You can browse and buy any of our pictures, including prints, gifts and more.
Book Your Stay at Hotel Bonaventure
If you're looking for the best place to stay in Montreal, we highly recommend the Hotel Bonaventure Montreal. Whether you're spending one day in Montreal, three days in the city, or even longer, the Hotel Bonaventure is the perfect home base.
Click here to book your stay at the Hotel Bonaventure Montreal. There are also many more reviews of Hotel Bonaventure Montreal online, and I encourage you to check them out when you're reviewing hotels in Montreal for your holiday.
Frequently Asked Questions
Here are some frequently asked questions about the Hotel Bonaventure Montreal and the answers to them. We spent three nights at this beautiful hotel and hopefully we are able to answer many of your questions.
What is the check-in time and the check-out time at Hotel Bonaventure Montreal?
Check-in is at 3:00pm and check-out is at 12:00pm. Guests can arrange a late check-out until 2:30pm for an additional $50 (subject to availability).
Where is the hotel parking lot?
You can park your car at the underground parking lot at Place Bonaventure. Parking is $24.25 per day without valet parking and $39.00 per day with valet parking.
Where is the Hotel Bonaventure Montreal located?
Their address is 900 De la Gauchetiere O., Montreal, Quebec, H5A 1E4. It's located inside Place Bonaventure.
How can I book my stay at Hotel Bonaventure Montreal?
Check out the rates and book your stay here.
What is the pet policy for the Hotel Bonaventure?
Pets are not permitted at this hotel.
Thank you so much to Hotel Bonaventure Montreal for hosting our stay. We strive to share our honest opinions on the blog, and we highly recommend that you stay at this wonderful hotel as we've now had two amazing experiences there.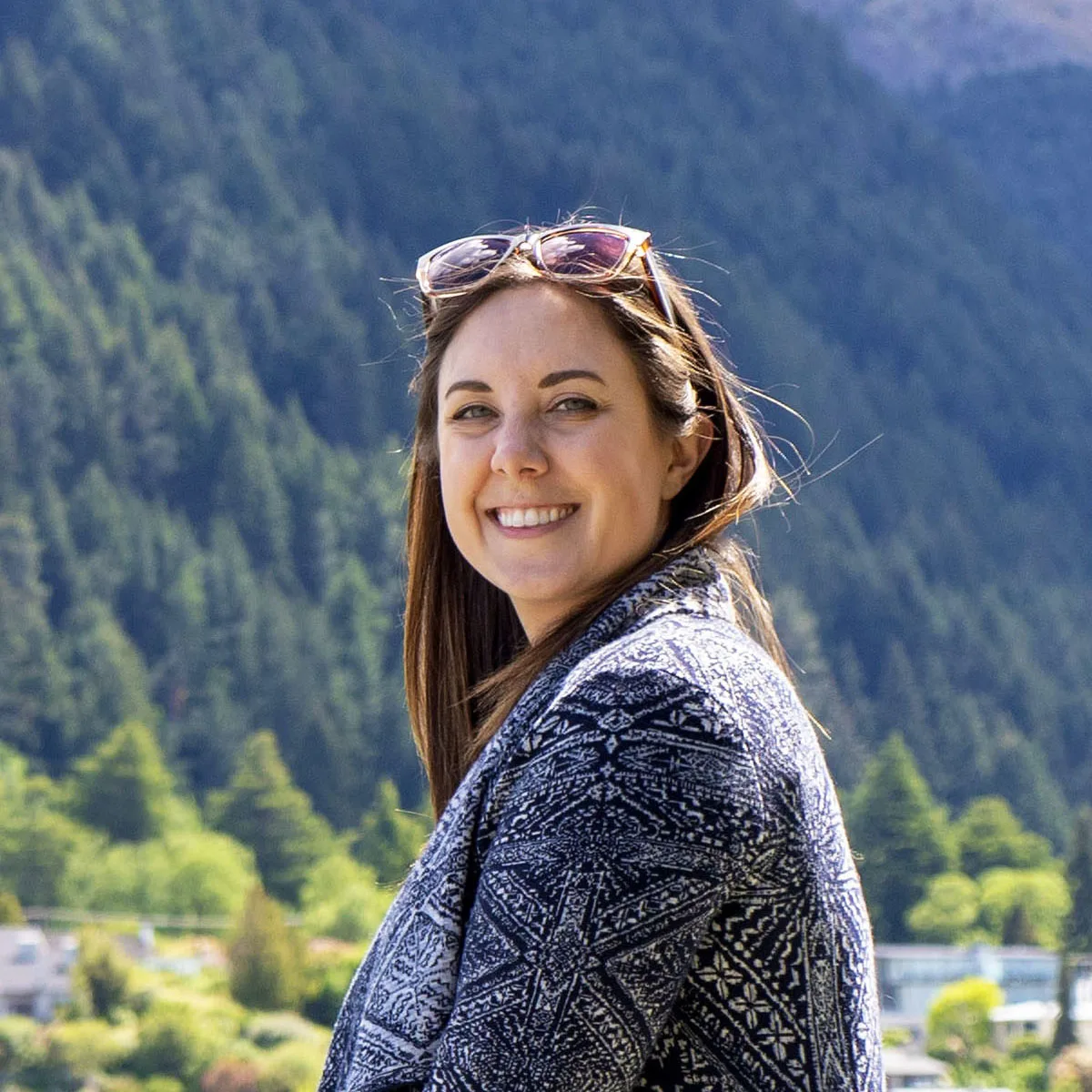 Lauren is the full-time travel blogger and content creator behind Justin Plus Lauren. She started Justin Plus Lauren in 2013 and has travelled to 50+ countries around the world. Lauren is an expert on vegan travel as one of the very first vegan travel bloggers. She also focuses on outdoor adventure travel, eco and sustainable travel, and creating amazing travel itineraries for cities and small towns.