25hours Hotel Terminus Nord Paris is a unique property where we had a comfortable and memorable stay. It's a beautiful hotel that feels more like an art gallery at times. The location is ideal as it's directly across the road from the Gare du Nord, the busiest train station in Europe. I've stayed at several hotels in Paris and so far, the 25hours Hotel Terminus Nord is my favorite of them all.
In this review of the 25hours Hotel Terminus Nord in Paris, I'm going to take you on a tour of our room and showcase the amenities and extras. There are many complimentary freebies that you'll want to take full advantage of throughout your stay. Then, I'll take you to the public spaces around the hotel and will highlight what makes them unique.
Posts may be sponsored. Post contains affiliate links. I may be compensated if you make a purchase using my link.
Following that, we'll dive into two fantastic additions to the 25hours Hotel Terminus Nord, the NENI Paris restaurant and Sape Bar. Finally, I'll demonstrate why this hotel offers one of the most convenient and centrally-located places to stay in Paris. Ready for the full review? Let's go!
25hours Hotel Terminus Nord Paris: Our Room
Justin and I spent two nights in an Extra Large Plus room at the 25hours Hotel Terminus Nord Paris. Our room had three big and bright windows with Juliet balconies facing the Gare du Nord. The room was very spacious with a colorful and funky design.
Instead of cupboards, you can hang your clothes on a mobile rack inspired by classic hotel trolleys. Ours had a cute sign that lights up above it that read, "Applause". There was a shelving unit covered with stickers, as well as a canvas messenger bag that's yours to borrow during your stay.
Basic room amenities include a king-sized bed, free high speed Wi-Fi, air conditioning, a bathtub (with the option to have a shower), and a smart TV (cleverly hidden away in a cabinet when you're not watching it). I should also briefly mention that pets are allowed in this hotel.
Design Elements
Each room is uniquely designed with an eclectic mix of African and Asian style elements. These bright bursts of colour and vibrant patterns transport guests off to faraway lands. There are quirky decorations around the room, including art made out of repurposed and recycled materials.
With the art, knickknacks and other seemingly "found objects" around the room, I kept discovering new pieces of art throughout our stay. At the same time, the room felt inviting and comfortable. It was the perfect retreat after long days exploring Paris.
We loved that the room numbers on the walls outside had little Space Invader characters on them. There's more pixel art, murals and street art style throughout the hotel's elevators and common areas.
Sustainable Practices and Saving Water
25hours Hotels work with Viva con Agua, a non-profit organization that helps everyone in the world have access to clean water. Our hotel room in particular had a little sign in the bathroom about their cooperation with the Nepal Water Project. Those living in the rural region of the districts Siraha and Saptari are a region of concern. Almost 80% of households do not have toilets and 60% of schools do not have clean drinking water or basic sanitation.
The hotel also provides 100% certified natural cosmetics and toiletries called "Stop the water while using me!". Not only are these eco-friendly toiletries, but they have a fantastic message and reminder to conserve water.
The 25hours Hotel Terminus Nord Paris also provides filtered tap water through all of its taps that's safe to drink. You can also fill up your water bottle at the filling station in the hotel lobby. There's no need to buy bottled water.
Complimentary Minibar and Coffee
Most hotels with a minibar sell snacks and drinks at a premium. 25hours Hotel Terminus Nord Paris is totally unique in the best way possible. Everything in the minibar is yours to enjoy. There are snacks like candy and potato chips, and drinks like beer, soda, water and sparkling water.
For the coffee lovers, there's a Nespresso machine in the room that comes with four coffee pods. There's also a kettle with some tea bags as well. I love a hotel room that comes with an excellent coffee maker, so I definitely wasn't disappointed here.
The View from our Windows
The view from our hotel room was one of my favorite aspects of staying here. Our room had three large windows that faced the Gare du Nord. Upon opening the Juliet balcony windows, you could gaze down at the bustling city below.
I loved listening to the sounds of the city, including the blaring car horns and the murmurs of the crowds coming from the station. But once we closed the windows, we didn't hear a sound. Getting a restful night's sleep here was not an issue at all. Between the silent rooms and the comfortable pillows, we dozed off quite easily and didn't wake up until morning.
25hours Hotel Terminus Nord Paris: Public Spaces
Once you leave your room, there are a surprising amount of public spaces to enjoy within the hotel. On the first floor, you'll find the NENI restaurant, Sape bar, a large meeting area with a big table, and a cute area to type letters to your loved ones. You'll quickly see that each room of the hotel is thoughtfully themed and designed, and it's more like an art gallery than hotel at times.
The main floor is home to the front lobby, a counter with "Stop the water while using me!" cosmetics to purchase, and a small shop with interesting souvenirs and products. This is also where you will find a row of bicycles that are free to use.
I must mention the art once again, this time throughout the common areas of the hotel. Some of these artworks are part of a portrait series titled, "Neighborhood Heroes". These portraits demonstrate the people who characterize the 10th district, from hairdressers to musicians. There's also a matching illustrated book in each room that tells stories about Paris and the people living around the Gare du Nord. It's opened to a random page on the bed and you're invited to flip through and take a look.
Letter Writing Station
In a room just up the staircase from the front lobby and nestled between NENI restaurant and Sape bar, there's a public space with tables and chairs to meet with your friends. There's also a really cool letter writing station with everything you need to compose a fun keepsake or letter to your loved ones.
The sign above the typewriters (in both English and French) reads: 4 steps to your typewriter – insert a sheet of paper, start typing, stamp emboss or garnish, post it and we'll deliver it.
There is really cute stationary with bicycles on it. Type out your letter using the typewriter. You can use little stamps to add a creative touch. Then, there's a red mailbox beside the letter writing station where you can place your addressed letter. The hotel staff will mail your letter for you. How cool is that?
Front Lobby
In the front lobby, you'll find the friendly and helpful staff who can help answer any questions you might have. There is also a counter with cosmetics for purchase, a water bottle filling station, and a small shop with all sorts of goodies.
You can purchase souvenirs like tote bags, berets, sunglasses, mugs, postcards, books and so much more. 25hours Hotel Terminus Nord has handpicked and curated high quality items here that aren't things that you'll typically see in souvenir shops.
Complimentary Bike Rentals
In the front lobby, there are several Schindelhaur bikes for rent. These are available on a first come first served basis. Borrow one of the bikes to explore the nearby neighborhoods. The staff at reception can also provide you with a tour map of the most charming routes around Paris, curated by cycling professionals for 25hours Hotels.
25hours Hotel Terminus Nord Paris: NENI Paris
NENI Paris is the restaurant at the 25hours Hotel Terminus Nord Paris. This restaurant features eastern Mediterranean cuisine that can also be described as "nomadic cuisine" or "cosmopolitan soul food". The food is inspired by dishes from Arab countries, France, Germany, China, India, Thailand and Russia. While we didn't dine at the restaurant for lunch or dinner, I was pleased to see several vegan meals on the menu.
We stopped at NENI each morning to enjoy their buffet breakfast. As someone who follows a vegan diet, the buffet contained a few things that I could eat: freshly baked bread, cereal, fresh fruit and plant-based milk (soy milk). There were quite a few croissants and pastries for the vegetarian folks in the crowd, as well as hot items geared more towards meat eaters.
On your way into NENI, there's the "Cafe Corner" in a vintage Citroën Acadiane. You can order specialty coffees to enjoy at the hotel or takeaway, like café creme, café au lait and others. While I didn't take advantage of the coffee cart, I'm sure you could order an espresso beverage made with soy milk as there was soy milk available at the buffet.
25hours Hotel Terminus Nord Paris: Sape Bar
The Sape Bar is an ornately decorated place to socialize, savor some drinks, and listen to music. It's a classy space with dark green curtains, dark oak flooring, and large countertop made out of bronze-colored mosaic glass. This is a laidback place to unwind with an aperitif or cocktails after a day on the town.
Much like the rest of the hotel, there's no shortage of artwork covering every inch of wall space. You may also notice a wall of records with turntables and a mixing board for DJ nights.
25hours Hotel Terminus Nord Paris: The Location
When it comes to location, it can't get much better than this in terms of convenience. 25hours Hotel Terminus Nord is located directly opposite Gare du Nord, one of the main train stations in Paris. Walk outside the front of the train station and you'll spot the hotel right across the street.
Gare du Nord connects directly with the Charles de Galle Airport (Paris international airport) if you take the RER-B train. Some high speed trains arrive and depart from Gare du Nord. Many others arrive and depart from Gare du Lyon, which is only two station stops away from Gare du Nord.
The hotel itself is centrally located in the 10th district or 10th arrondissement. While areas around the train stations in Paris can seem a bit sketchy, the 10th arrondissement is generally pretty safe. We didn't run into any safety issues during our stay. Be on alert if you're out and about late at night, but this goes without saying when you're wandering around any big city in Europe.
It was very easy to walk to Montmartre in the 18th arrondissement from the 25hours Hotel Terminus Nord. We also walked south towards the Louvre, the Pantheon, and Notre Dame Cathedral. In fact, Justin and I walked everywhere in Paris, even over to the Eiffel Tower. If that's too far for you to walk, you can easily take the metro from Gare du Nord.
Ready to book your stay? Visit the 25hours Hotel website, book on Booking.com or read more reviews on Tripadvisor. We loved staying here and highly recommend that you do too.
Need Travel Insurance?
You should never leave home without travel insurance! Check out the best rates to make sure you're covered in case of an emergency or accident.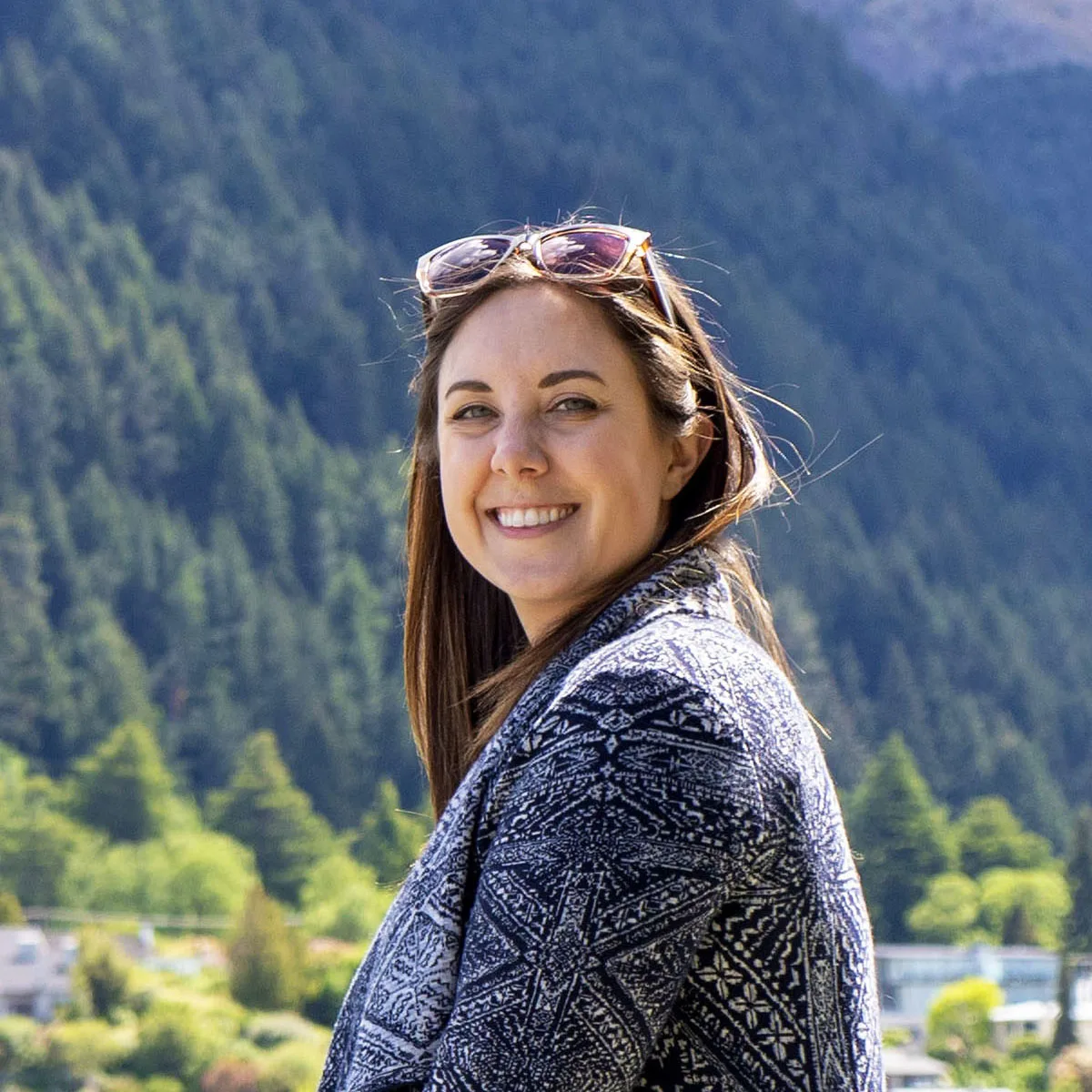 Lauren is the full-time travel blogger and content creator behind Justin Plus Lauren. She started Justin Plus Lauren in 2013 and has travelled to 45+ countries around the world. Lauren is an expert on vegan travel as one of the very first vegan travel bloggers. She also focuses on outdoor adventure travel, eco and sustainable travel, and creating amazing travel itineraries for cities and small towns.