Looking for unique and iconic accommodations in Europe? These will surely be among your most memorable stays! Combine one of the most beautiful European cities with an amazing hotel, and you've got the makings of an awesome trip. I personally love the quirky accommodations that have a tale to tell. Ideally, the best hotels combine the traditions of the country/region with a unusual or interesting quality. Here are some inspirations for where to stay in Europe, choosing hotels with very unique traits. These are places to stay in Europe that are both traditional and unique.
Ireland: A Castle
There's no doubt about it: spending the night at a castle is a very posh experience. When traveling to Ireland, treat yourself to at least one night at a castle. It's only fitting that you explore the rich history around Ireland by day, and stay in an ancient castle by night. Furthermore, it's a romantic experience that's like stepping into a fairy tale. I spent the night at at the Solis Lough Eske Castle Hotel near Donegal, Ireland.
Lough Eske Castle shares ties with the powerful O'Donnell clan and their story throughout the Middle Ages. While the O'Donnells owned many castles, you can still see the ruins of one of them near Lough Eske Castle. Scottish settlers built a manor on Lough Eske, which was later developed into Lough Eske Castle in 1861. At the end of the century, the castle changed ownership and eventually fell into a state of disrepair. After two years of intensive renovations, Solis Lough Eske Castle was born and the castle was saved from destruction.
Solis Lough Eske Castle stands majestically on a 43-acre site teeming with forests and trails. It showcases a unique sculpture garden and a luxurious spa. Stay in one of 96 spacious guest rooms and you'll feel like royalty. Click here to book your stay at Lough Eske Castle and read reviews by fellow travelers for more information.
Scotland: A Charming Cottage
For more traditional places to stay in Europe, let's turn our attention to Scotland. Many of my family members come from Scotland (and live in Scotland currently). Therefore, my idea of the perfect hotel is a quaint and cozy cottage that feels like home. There's no shortage of self-catering furnished cottages at Bonawe House in Oban.
Bonawe House is an 18th century Scottish country house on a expansive property overlooking Loch Etive. Beautiful gardens with bright flowers surround each each home. Sleeping between two and six people, these cottages are ideal for couples or the entire family. During your stay, explore the nearby village of Taynuilt to wander around the shops or stop for a cup of tea. Taynuilt is within walking distance of Bonawe House. You can also drive to the nearby town of Oban, which is about a half hour away by car. Of course, you're welcome to relax at the secluded, rural property for some peace and quiet.
Sweden: A Tree House
Photo Credit: Matteo Garone
For something completely different, why not stay out of the city and reconnect with nature? Treehotel in Swedish Lapland is among the most unusual hotels in Europe (in the best way possible). For those truly seeking an adventurous getaway in the wild, you can live up in the trees. Each quirky accommodation was built around or on live trees, and none were chopped down in the process. Each room is not only eco-friendly, but allows you to venture inside a magical venue that exceeds your childhood tree house dreams.
These are not your standard tree houses. Each tree room is uniquely designed by leading Scandinavian architects. "Mirrorcube" (pictured above) reflects the trees, nearly camouflaging the building in the middle of the forest. However, its exterior walls have an infrared film that is highly detectable by birds yet invisible to humans so the birds do not fly into it.
This one definitely tops my list of the best places to stay in Europe. If you're planning a Swedish vacation where you'll be spending time in nature, why not stay at one of the most unique hotels in Europe? It's the best of both worlds: live up in the trees, but enjoy the comforts of complimentary Wi-Fi and coffee. You can even dine up in the trees – how cool is that? Click here to book your stay at Treehotel or read reviews by fellow trusted travelers.
Finland: A Glass Igloo
Photo Credit: Yong Thye
One of the most fitting and unique places to stay in Europe is the Kakslauttanen Arctic Resort in Finland. Located 150 miles north of the Arctic Circle in Finnish Lapland, sleep inside glass igloos to witness the night sky and the elusive Northern Lights. Made out of thermal glass, the igloo stays nice and warm indoors so you can enjoy stunning views from a comfortable setting.
There are also several saunas, a relaxation room with a fireplace, and restaurants on site. You can rent snowshoes, Nordic walking sticks, or cross-country skis for some nearby adventures. Urho Kekkonen National Park is also only 5km away. For a truly one of a kind experience at one of the most unusual hotels in Europe, check in at the Kakslauttanen Arctic Resort to sleep inside an igloo. Click here to book your stay or read reviews by fellow travelers for more details.
Switzerland: A Mountain Inn
Justin and I were delighted to stay at the Hotel Bellevue Wengen in Switzerland. It's a traditional mountain inn with a view that cannot be beat. If you're going to hike, ski, or explore the mountains, why not stay in a charming mountain town? You might have to take a couple of trains to reach Wengen, but the journey is part of the fun. Once we arrived at this beautiful hotel, I quickly realized that I could easily spend hours on our balcony, gazing off into the distance.
The room had a quaint, rustic feel that you might expect from an alpine residence. While it's clean and comfortable, the highlight of our stay was the amazing scenery. We highly recommend that you dine at the on site restaurant (they offered us an incredible vegan meal!) , followed up by soaking in the hot tub. Naturally, it overlooks sweeping panoramic views, so soak up the surroundings while you're at it! The Hotel Bellevue Wengen is one of our favorite places to stay in Europe. Click here to book your stay and read reviews by fellow travelers for more details.
Italy: A Villa
While I recommend that you stay in a castle in Ireland, what would a trip to Italy be without spending the night in an Italian villa? Yes, you can rent entire villas in Puglia with swimming pools and incredible views, making for a memorable and magnificent holiday. There are villas for couples, villas for small families, or villas sleeping well beyond 20 people (aka luxurious mansions). Live the life of luxury and feel a bit like a movie star in your own private Italian villa. Some even come with beach access!
Puglia receives 300 days of sunshine a year, and it's the perfect place to explore gorgeous landscapes and local culture. Spend days by the sea, discover museums and historic buildings, or wander around nearby towns and villages. Savor a coffee while sitting in a piazza or sip wine from the patio of your villa. Whatever you choose, staying at an Italian villa offers a luxurious vacation at one of the best places to stay in Europe.
Norway: A Lafta Building
Photo Credit: Dave Pinter
Storfjord Hotel in Norway describes themselves as a "slow life hideaway." It's a boutique hotel hideaway with handcrafted log walls. Designed in the traditional lafta style, the huge cross logged walls inside the spacious Storfjord Suite project traditional Norwegian vibes. Set into the hillside with a roof covered in grass, traditions collide with modern design. The design alone makes it one of the most unique hotels in Europe.
On the exterior, it's a luxurious, yet quirky accommodation; however, you must stay to feel pampered. Relax by the fireplace or sip Nespresso coffee from your private balcony. Enjoy brilliant mountain and fjord views from your own room. Norway's Storfjord Hotel is truly an escape from the stresses of daily life. It's one of the most traditional and unique places to stay in Europe. Click here to book your stay or read reviews by fellow travelers.
Greece: A Cave Hotel
Photo Credit: Kay Li
Nestled on the edge of Santorini's volcanic cliffs, you can spend the night at a tranquil and luxurious cave hotel in Greece. The Iconic Santorini is listed as one of the top 10 cave hotels in the world. Carved into historic caldera cliffs, these residences are some of the most unique places to stay in Europe. It's the perfect romantic getaway for couples taking a vacation or abroad or honeymooners looking for a memorable way to celebrate their union.
It might seem rather unusual to sleep inside a cave, but these are traditional caves transformed into boutique hotel rooms. Some rooms have their own private jetted pool – indoor, outdoor, or both. Sip a cocktail as you gaze out to the hilly landscape dotted with palm trees and breathe in the salty, ocean air. It's what dreams are made of! Click here to book your stay or read the reviews of fellow travelers.
Iceland: A Wooden Hut
Iceland has so many comforting guesthouses and cozy cottages, so it's only fitting to stay inside a wooden hut when you visit. Ytri Vik, just north of Akureyri in north Iceland, is no ordinary wooden hut. This log cabin truly felt like home. The scenery was beyond breathtaking. We absorbed views of the mountains, glistening waters, and the tranquil countryside.
Every log cabin at Ytri Vik Cottages has a veranda, a kitchen, a private geothermal hot tub, and outdoor barbecue facilities. In the summer months, this cozy cabin is the perfect place to watch the sun "go down". In June, it never gets completely dark outside. Instead, we watched the sun travel beneath the horizon at almost 1:00am. Streaks of orange and pink filtered across the sky. The light crept behind the mountains and the sun started to rise once again. It was so magical!
For an accommodation that's both traditional and unique, check out Ytri Vik Cottages. It definitely makes the cut on our list of the best places to stay in Europe. Click here to book your stay or read the reviews of fellow travelers.
Netherlands: A Houseboat
Finally, let's wrap this list of the most tradition and unique plays to stay in Europe with a floating accommodation. In the Netherlands, specifically Amsterdam, you can spend the night on a houseboat. As one of the more unusual hotels in Europe, rock back and forth with the gentle waves, calmly swaying yourself to sleep.
These usually aren't motorized, but are attached to a fixed location in the water. You'll have access to part of a boat or the entire boat, yacht, or houseboat. There are tons of Amsterdam houseboats available to rent on Airbnb.
Hopefully this article has inspired you to seek the more unique, unusual, traditional, or quirky places to stay in Europe. Have you ever stayed in a truly fascinating hotel on your travels? Be sure to share your stores in the comments section down below!
What's the most unique, unusual, or quirky accommodation you've ever stayed at?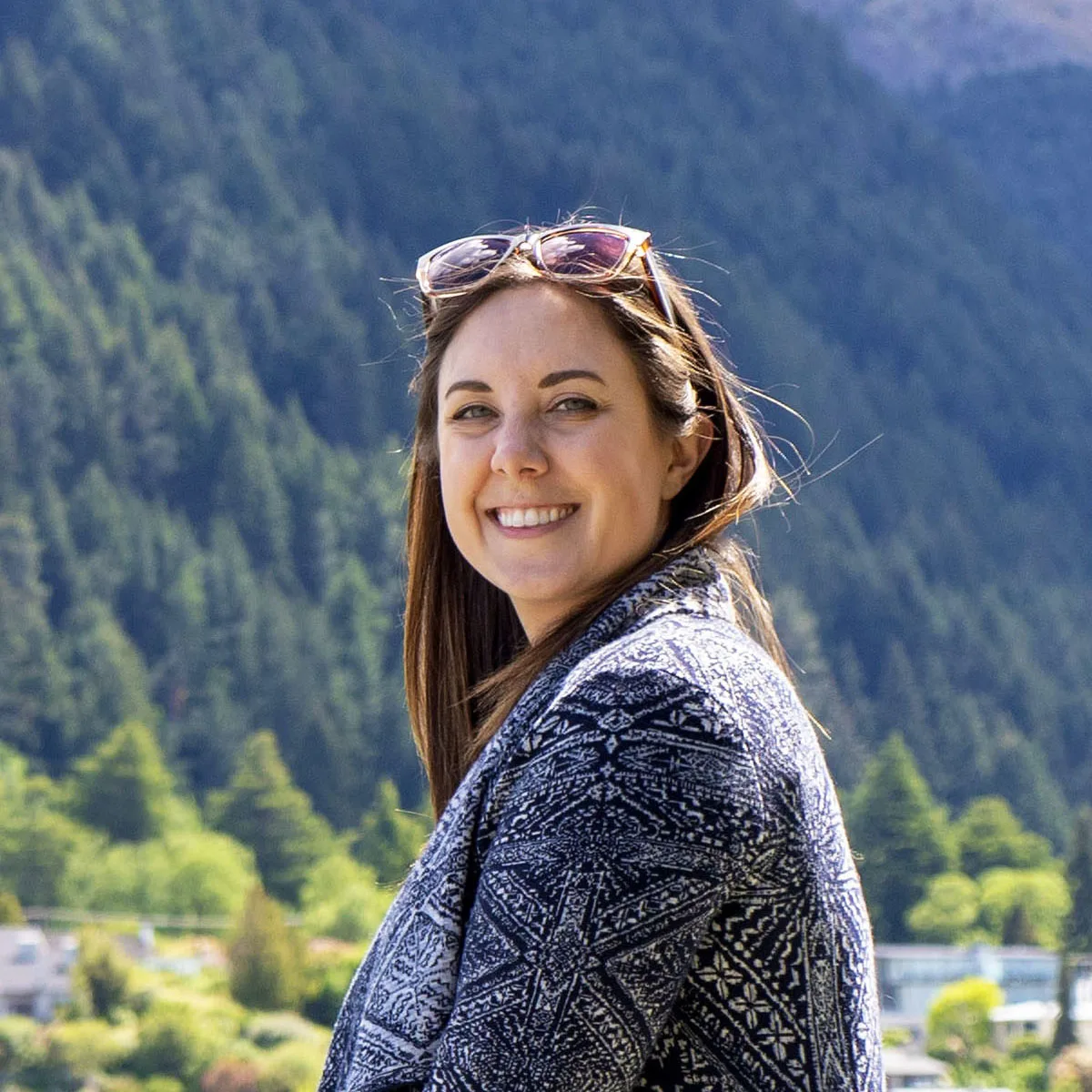 Lauren is the full-time travel blogger and content creator behind Justin Plus Lauren. She started Justin Plus Lauren in 2013 and has travelled to 45+ countries around the world. Lauren is an expert on vegan travel as one of the very first vegan travel bloggers. She also focuses on outdoor adventure travel, eco and sustainable travel, and creating amazing travel itineraries for cities and small towns.