Ytri Vik Cottages is one of the most beautiful places we've stayed in the world. Even though we stayed in so many incredible accommodations in Iceland, this one stole our hearts. From the cottage itself to the natural surroundings, I'm certain that you'll fall in love with Ytri Vik, too.
We stayed at Ytri Vik Cottages about halfway through our two week road trip in Iceland. After a week on the road, we were looking for a spot to rest and relax for a couple of nights. Ytri Vik was perfect in every way.
Posts may be sponsored. Post contains affiliate links. I may be compensated if you make a purchase using my link.
Ytri Vik Cottages are about a half hour outside of the biggest city in north Iceland, Akureyri. The property is tranquil, quiet, and private. The cottages are in the middle of Icelandic countryside. This is one of the best Akureyri hotels that's so much more than an ordinary hotel.
The Ytri Vik Lodge, the red and white house, is a renovated farmhouse dating back to 1929. We stayed in one of the seven log cabins on site.
Ytri Vik Cottages: Our Log Cabin in Iceland
Every log cabin at Ytri Vik Cottages has a veranda, a kitchen, a private geothermal hot tub, and outdoor barbecue facilities. Our cottage was called Hlíð.
Living Room and Bedrooms
This cabin has two bedrooms and a sleeping loft. Between six and eight people could comfortably stay here. It felt very spacious with just the two of us staying there!
The living room was very comfortable with a large couch, cozy blankets, and even a flatscreen TV. Our log cabin felt cozy, just like home.
Kitchen and Bathroom
The kitchen is completely outfitted with everything that you'll need to cook a meal and store your ingredients. There's a fridge, stove, microwave, small appliances, coffee maker, pots and pans, plates and bowls, and cutlery.
The bathroom is modern and clean. There's a shower with good water pressure.
Porch and Hot Tub
The porch extends from the front of the cottage around to the side of the home. There's a private geothermal hot tub at the side, along with a barbecue and a patio. We loved relaxing in the hot tub, admiring our spectacular surroundings.
Wi-Fi Connection at Ytri Vik Cottages
Wi-Fi Internet was available, although the best signal was at the farmhouse. This meant that we had to walk down to the farmhouse from time to time.
It was no bother at all, as this meant that we had more opportunities to soak up the stunning scenery. Although I can't attest to this personally, it appears that the Wi-Fi may have been upgraded since our stay in 2016.
The Natural Beauty Surrounding Ytri Vik Cottages
I spent my birthday here and I chose to spend most of the day right at Ytri Vik Cottages. We drove into Akureyri to walk around town and we ate a delicious vegan meal at a local restaurant.
Otherwise, Justin and I took the day to unwind. After spending several hours each day in the car exploring Iceland's natural wonders, we put our feet up here and took it easy.
Wildlife Sightings
Ytri Vik Cottages are right next to the sea, west of the Eyjafjörðu fjord. We savored views of snow-capped mountains, calm waters, and a sea of wildflowers. One morning, I looked out to the water and noticed a whale passing by.
Who knew that you could go whale watching right from your own cabin? Walking to the edge of the sea, I witnessed families of ducks with their babies out for a swim.
We were very lucky that there was a last minute cancellation, and we were the only ones staying at the property for the entire two days. We had this entire dreamy place to ourselves. Even if there were other guests staying at Ytri Vik, the cottages are spaced pretty far apart and they're very secluded.
I remember soaking in the hot tub with a cold beer in my hand, feeling so grateful. Our travels brought us to such a special, magnificent place in the world.
The Land of the Midnight Sun: Visiting Akureyri in June
We stayed up late on my birthday to watch the sunset. I wanted to watch the sun go down, which doesn't entirely happen in Iceland during the summer months. It never gets fully dark outside, though we watched the sun travel beneath the horizon at almost 1:00am.
Streaks of orange and pink filtered across the sky. The light crept behind the mountains and the sun didn't stay down for very long. Experiencing the midnight sun is just one of Iceland's many wonders.
Need Travel Insurance?
You should never leave home without travel insurance! Check out the best rates to make sure you're covered in case of an emergency or accident.
Book Your Stay at Ytri Vik Cottages Near Akureyri
Ytri Vik Cottages are not only an accommodation, but a destination in themselves. At the halfway point through our Iceland holiday, this was the best place to unwind. These Akureyri cottages truly feel like home. The scenery was beyond breathtaking.
We absorbed views of the mountains, glistening waters, and the tranquil countryside. It was very difficult to leave such an astoundingly peaceful and beautiful place, though we road was calling us.
This was an exceptional pit stop and resting place during our adventures around Iceland. Book your stay at Ytri Vik Cottages for your Iceland getaway.
Want to see more photos of Akureyri?
View all of our travel photography in one place! You can browse and buy any of our pictures in the form of canvas prints, things for the home, and more!
Looking for More Akureyri Hotels?
If you'd rather stay in the city itself or you're looking to compare other properties, I highly recommend using the handy map below. You'll see all hotels in Akureyri and the surrounding areas, as well as vacation rentals. Zoom out of the map to see more accommodations and hotels near Akureyri like ours.
Planning a trip to Iceland? Check out all of our Iceland blog posts to help you plan your trip!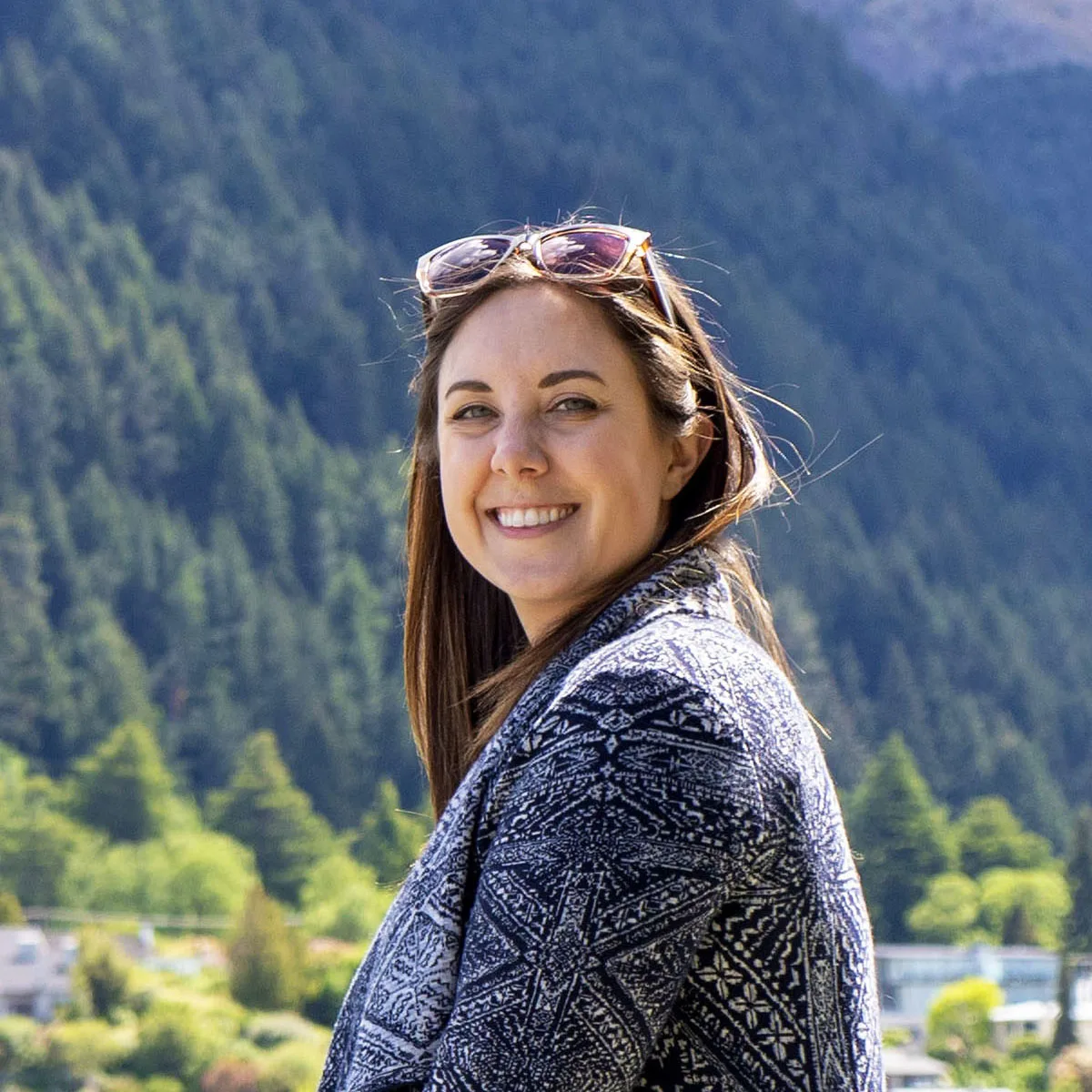 Lauren is the full-time travel blogger and content creator behind Justin Plus Lauren. She started Justin Plus Lauren in 2013 and has travelled to 45+ countries around the world. Lauren is an expert on vegan travel as one of the very first vegan travel bloggers. She also focuses on outdoor adventure travel, eco and sustainable travel, and creating amazing travel itineraries for cities and small towns.