There are so many beautiful places to see in Sri Lanka.
Sri Lanka is one of my favorite places to visit in the world. There are so many wonderful things to do in Sri Lanka, from incredible natural sites to historical marvels. Some of the must see places in Sri Lanka involve hiking up many stairs or up the side of giant boulders, but it's always worth the journey. The most beautiful places to visit in Sri Lanka often combine history with nature, like the "eighth wonder of the world", Sigiriya Rock. Some of the top things to do in Sri Lanka involve the journey, such as one of the most amazing train rides in the world. Allow me to show you the top 10 things to do in Sri Lanka, and I'm sure you'll be packing your bags soon!
Posts may be sponsored. Post contains affiliate links. I may be compensated if you make a purchase using my link.
Experience a Magical Train Journey
The Kandy to Ella train journey is one of the most scenic in the entire world. This train ride transports you through the hill country of Sri Lanka. You'll see lush, rolling hills, tea plantations, mountains, waterfalls, and charming towns. It takes about six or seven hours, although you can make several stops along the way to extend your adventure.
This train trip is one of the most popular things to do in Sri Lanka, so I highly recommend booking your tickets as soon as possible. You can book your tickets from any train station in Sri Lanka. Traveling by train is a truly relaxing experience. Watch the world pass by as you gaze out the window, sit back, and even read a book (although I'm sure you'll be focusing primarily on the scenery this time around!).
Climb Sigiriya Rock
Sigiriya Rock, also known as the Lions Rock, is often called the "eighth wonder of the world." Sigiriya Rock has an ancient palace and fortress on the top of its mammoth rock plateau. The hike to the top in the hot weather can be grueling, but the view from above makes it completely worthwhile.
I haven't seen such a massive single column of rock in my life. Sigiriya Rock rises 200 metres above the surrounding jungle with a flat plateau on top. It formed from the magma of an extinct volcano over 200 billion years ago. Sigiriya is one of the world's best examples of ancient urban planning. After all, the Sigiriya rock fortress was built over 1500 years ago.
It's about 1200 steps to the top, and there are a lot of stairs. However, the climb isn't dangerous. There are staircases and railings everywhere. The most difficult part of the hike is battling the heat and the sun. Pace yourself and drink lots of water.
At the summit, there are the remains of the king's ancient palace complex. Excavations here are still ongoing. You'll see the outlines of past structures, an organized system of cisterns, and even an ancient throne. The most impressive feature of all? The view. From the top of Sigiriya Rock, the view is perhaps only rivaled by the one from the nearby formation, Pidurangala Rock. Sigiriya Rock is one of the most beautiful places to visit in Sri Lanka, hands down.
Hike Pidurangala Rock
Pidurangala Rock doesn't have the same historic significance as Sigiriya Rock, but the view from the top is even better. There are several reasons to go for a hike here. First, while the hike is a bit of a challenge, the effort is well worth it. You can marvel at Sigiriya Rock itself from the top of Pidurangala Rock. Next, there aren't crowds of people here like there are at Sigiriya Rock. We only saw a few other people throughout the entire hike.
Once you've admired Sigiriya Rock, walk across the length of Pidurangala Rock in its entirety. You'll see far into the distance across the vast countryside and jungles of Sri Lanka. This view is even better than the one from the top of Sigiriya Rock. Nothing blocks the scenery from one side to the other.
I truly felt like I was on top of the world from up there. There was hardly anyone else there, and you could enjoy a true panoramic view. The strong winds were very refreshing after a strenuous and sweaty trek. All I could do was cherish my moments in the presence of this gorgeous landscape.
Explore the Dambulla Cave Temple
The Dambulla cave temple is a UNESCO World Heritage Site, and it's the best preserved cave temple in Sri Lanka. There are 153 Buddha statues, and murals covering 23,000 square feet! It's part of Sri Lanka's cultural triangle. You should definitely book a tour of Sri Lanka's cultural triangle, which also includes the incredible rock fortress of Sigiriya, the UNESCO World Heritage Site of Polonnaruwa, and the ancient city of Anuradhapura. The Dambulla cave temple is one of the most intriguing places to see in Sri Lanka. Definitely allow yourself at least a couple of hours to wander and explore every room.
See Elephants at Kaudulla National Park
At Kaudulla National Park, you're pretty much guaranteed to see elephants – and lots of them! We saw dozens and dozens of wild elephants around every turn, even a few baby elephants. In this national park, we also viewed birds, monkeys, and the beautiful surroundings. Established in 2002, it is the 15th national park on the island. It's home to 24 species of mammal, 25 different reptiles, 26 species of fish, and 160 different birds. In fact, Kaudulla is officially designated as an Important Bird Area.
Kaudulla National Park is part of the elephant corridor connecting Minneriya and Wasgomuwa National Parks, as well as Somawathiya National Park in the east. While in Sri Lanka, you might be interested in a wildlife holiday. You'll have the chance to spot shy elephants, elusive leopards, and a huge variety of birds at parks and protected natural regions around the country.
Enjoy Ayurvedic Spa Treatments
Ayurvedic medicine is thought to be the world's oldest healthcare system. The traditions are over 5000 years old, and people still practice them today. I met with an Ayurvedic doctor when I traveled to Sri Lanka. The doctor asked various questions about my preferences and feelings in life. From there, she determined by body type according to which doshas are more prevalent.
The Ayurvedic doctor gave me some advice, including the foods I should eat and avoid. She explained that my body gets overheated sometimes (which is true, the heat bothers me!), and I need to consume foods that are cooling, like watermelon and cucumber (two of my favorites!). She also advised that I stay away from meat products and dairy products. It's amazing that she knew this was best for my body, without knowing that I'm vegan.
Be sure to book an Ayurvedic massage while you are in Sri Lanka. You can also detoxify your body by soaking in a soothing herbal bath. Fresh, detoxifying leaves are cooked for hours in a cauldron, and then poured into bathtubs for spa treatments.
Taste Sri Lankan Tea
Ceylon tea is an essential part of daily life in Sri Lanka, as well as a popular export. Almost 5% of Sri Lanka's population works in the tea industry, whether it's picking tea leaves or working in the plantation factories. One of the best things to do in Sri Lanka is explore the tea plantations and taste the tea itself. You can incorporate a trip to the tea plantations surrounding Nuwara Eliya with the magical train journey.
When visiting a tea plantation, you can view the beautiful scenery and learn about the various processes that go into making tea. Furthermore, you can taste the tea – the best part! Thankfully, you don't have to travel all the way to Sri Lanka every time you want a cup of Ceylon tea. It's widely available worldwide and for purchase online.
Stay at a Wellness Retreat
Sri Lanka is a fantastic destination to relax and pamper yourself. Why not stay at a yoga and wellness retreat while you're there? Indulge in spa treatments, daily yoga classes, meditation sessions, healthy cuisine, and so much more. I thoroughly enjoyed my stay at Mahagedara Wellness Retreat. There was a massive swimming pool, perfect for those hot, Sri Lankan days. The retreat is situated right in the middle of the jungle, so you'll have wildlife and plants all around. Most of the cuisine came from plants growing right in their own gardens. I highly recommend staying at a luxurious and calming wellness retreat, a perfect escape from the stresses of daily life. Visiting a wellness retreat is one of the most perfect things to do in Sri Lanka.
Relax at Beautiful Beaches
There are no shortage of beautiful places in Sri Lanka, especially when it comes to the coastline. Sri Lanka is an island with stunning beaches around the entire perimeter. You can't go wrong when visiting a beach in Sri Lanka. A few of the top beaches in Sri Lanka include Hikkaduwa Beach (with many resorts and an energetic nightlife scene), Unawatuna Beach (for the best sunsets), Mirissa Beach (for whale watching), Bentota Beach (for a family friendly beach), and Nilaveli Beach (for a calm atmosphere, as well as excellent snorkeling and diving).
Eat Delicious Veg Cuisine
If you follow a vegan or vegetarian diet, Sri Lanka is a fantastic foodie destination for you. While vegetarianism is extremely popular in Sri Lanka, veganism is fairly new to the country. However, it's not impossible to request a vegan meal. At Mahagedara Wellness Retreat, they prepared 100% vegan meals throughout my stay, using fresh vegetables, fruits, and herbs.
You can eat delicious roti from roadside huts with a spicy sauce that are naturally vegan. Sample curries, rice, bread, and fruit. There are lots of vegetarian restaurants. If you're requesting a vegan meal, just make sure to ask and they'll be happy to make something that you can eat.
So, have I convinced you to plan your trip to Sri Lanka? There are so many beautiful places in Sri Lanka, making it an incredible country to discover and explore. I'm sure you'll fall in love just as much as I have.
Have you ever traveled there? What are your must see places in Sri Lanka?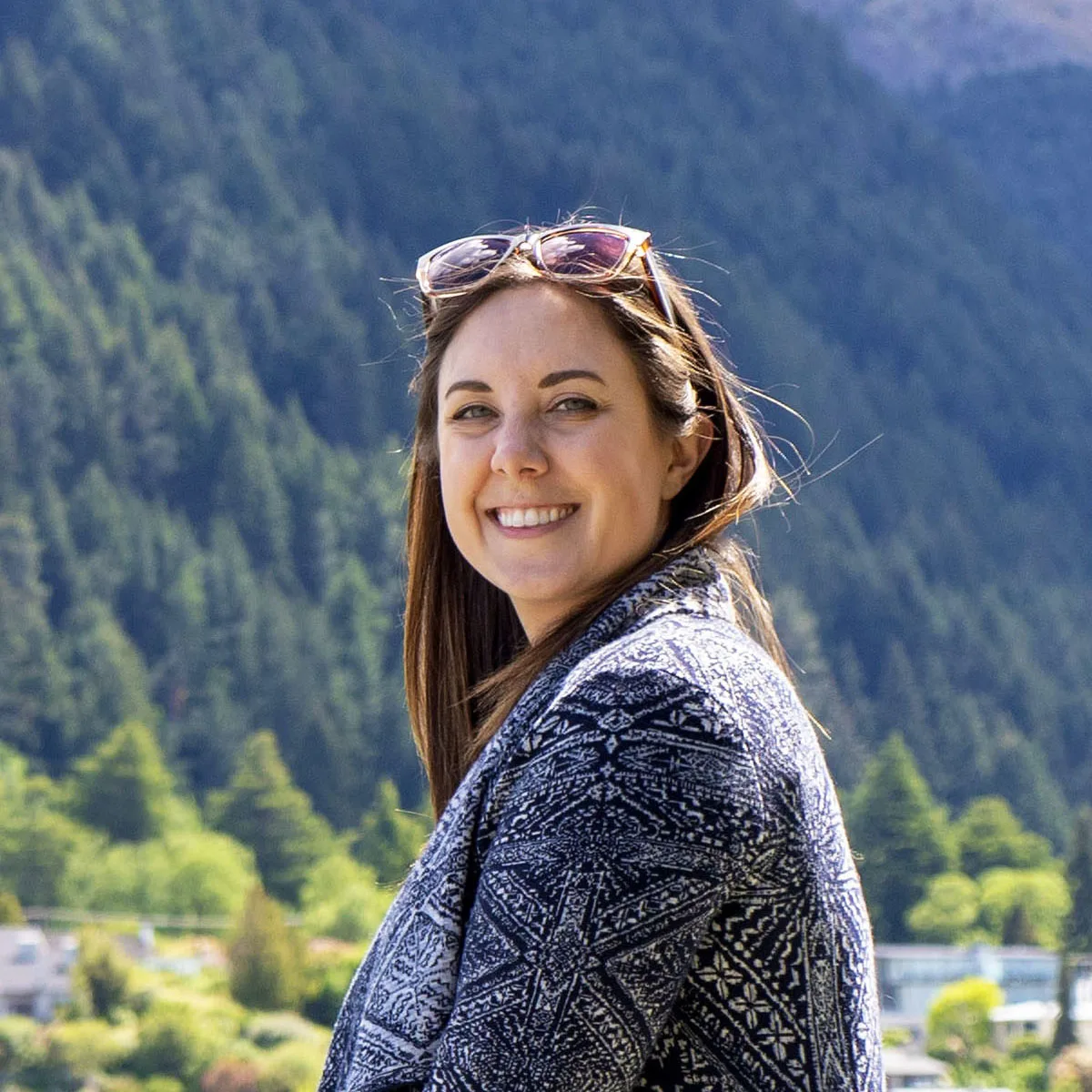 Lauren is the full-time travel blogger and content creator behind Justin Plus Lauren. She started Justin Plus Lauren in 2013 and has travelled to 45+ countries around the world. Lauren is an expert on vegan travel as one of the very first vegan travel bloggers. She also focuses on outdoor adventure travel, eco and sustainable travel, and creating amazing travel itineraries for cities and small towns.