Spend the perfect day in paradise with this St Kitts cruise port guide.
Although I've travelled aboard nearly 10 Caribbean cruises in the past, this was my first time visiting the beautiful island of St. Kitts and Nevis. When you only have about eight hours in port, you have to make the most of your time there. Naturally, only one day in a country is not nearly enough time to become absorbed or familiar with it, but it's better than nothing.
Posts may be sponsored. Post contains affiliate links. I may be compensated if you make a purchase using my link.
I'm a firm believer that cruises are fantastic for a few reasons. First of all, it's an easy way to travel. You get to leave your luggage in one place, dining choices are easy and plentiful, and many aspects of the holiday are completely included in the cost of the trip. Second, you get to travel to a whole bunch of places without experiencing the pains of travelling. There are no stressful airport visits between countries, no hectic train stations to navigate, and you don't need to figure out how to get from point A to point B. Last, while you might only get a taste of each place, you'll discover your favourites. These are the places that you'll want to visit again for a more in depth trip.
Needless to say, St. Kitts and Nevis is one of those places I'm itching to return to again. Just one day in St Kitts is only scraping the surface, but I'm so grateful to have experienced this gorgeous island, if only for a day. With this St Kitts cruise port guide, you'll be able to easily enjoy your day on the island by visiting the port itself and venturing out to a beautiful beach.
DISCOVER THE ST KITTS CRUISE PORT
Our ship, the MSC Divina, arrived early in the morning. With only two cruise ships in port, it wasn't very busy. As Justin and I had planned an afternoon shore excursion, I woke up bright and early to explore while Justin caught a couple more hours of sleep.
Walking down the dock, I was immediately greeted by a bright, yellow building with flags and signs. One of them stated, "Welcome to St. Kitts – Home of the Brimstone Hill Fortress, the Gibraltar of the West Indies – A UNESCO World Heritage Site." If visiting UNESCO World Heritage Sites is up your alley (I enjoy it myself!), you'll want to check out Brimstone Hill Fortress. Unfortunately, we didn't have the chance, but it's one thing I'd like to return to see.
SHOPPING
For those interested in buying some souvenirs or indulging in some retail therapy, check out the shopping malls around Port Zante, Basseterre's cruise port and shopping centre.
In Port Zante, there are more than 60 duty-free shops offering jewelry, watches, souvenirs, t-shirts, and other wares. I also spotted a small coffee shop, as well as a unique store with silkscreen handmade goods.
I stumbled upon a small crafts market with booths featuring trinkets, handmade jewelry, and other inexpensive souvenirs.
The pastel buildings lining the gated streets in Port Zante are quite picturesque for a shopping centre.
NATIONAL MUSEUM OF ST. KITTS
The Treasury Building, built in 1894, is now home to the National Museum of St. Kitts. It highlights the culture and heritage of St. Kitts and Nevis. While I only admired this beautiful building from outside, be sure to explore this museum if you find yourself with enough time in port.
If you continue walking through the archway of the Treasury Building, you'll leave the port area into downtown Basseterre.
THE CIRCUS
The Circus is an octagonal roundabout, modelled after London's Piccadilly Circus. The Berkeley Memorial is the focal point in the centre of the plaza, featuring a clock and a drinking fountain. Each of the four clock faces points towards one of the streets that lead to the Circus. If you're into local landmarks, make a quick pit stop at the Circus to snap a few photos.
INDEPENDENCE SQUARE
From the Circus, roam around town a little bit and eventually, I am sure you will find Independence Square. This square was originally the site of the slave market as slaves were transported from Africa. It was renamed as Independence Square (from Pall Mall Square) when St. Kitts and Nevis achieved independence in 1983.
The central focal point of Independence Square is a stone fountain to commemorate the introduction of pipe borne water into Basseterre in the 19th century.
VENTURE OUT TO THE BEACH
One of the most beautiful beaches I've ever seen in the world is Cockleshell Beach in St. Kitts. We took an excursion with the cruise ship to visit Cockleshell Beach. It's possible to go there without an organized tour. In the port, it will be easy to find a taxi driver to take you there. It's approximately $28-30 for up to four people, one way.
On the way to Cockleshell Beach, you'll be able to admire the beauty of the island from the vehicle. There's a scenic outlook on the way where you can view the Caribbean Sea on one side of the road, and the Atlantic Ocean on the other from up high on a mountain.
Our excursion included transportation and lounger chairs to use, and you can also rent umbrellas. We preferred to soak up the sunshine!
If you're looking for another gorgeous beach that's closer to the port, check out South Friars Beach. It's about $4 per person to take a taxi there. It is a little bit more convenient to visit and also quite beautiful. However, due to its proximity to the port, it will likely be more crowded and I feel as though the view at Cockleshell Beach is more spectacular.
OTHER TOUR SUGGESTIONS
While I really enjoyed walking around the St Kitts cruise port and downtown Basseterre, definitely get out there and take a tour or excursion if you can. See as much of the island as you can. We thoroughly enjoyed our relaxing day in the sunshine at Cockleshell Beach. Next time we're in St. Kitts, we'd like to explore one of the following other options:
Brimstone Hill Fortress: Because I'm a sucker for UNESCO World Heritage Sites. See all the main sites on a taxi tour.
St Kitts Scenic Railway Tour: It's a three hour trip on the first scenic railway tour in the Caribbean.
Catamaran Cruise to Nevis: A day trip on a boat to the neighbouring island of Nevis? Yes, please!
Rainforest Tour in St. Kitts: Spend the day in nature to see natural springs, tall trees, and maybe even a monkey or two.
Check out more photos from our day in St. Kitts! All of our photos are available for purchase from our travel photo album – prints, housewares, and more!
[mapsmarker marker="660″]
PIN this image to Pinterest for future reference.
Have you ever been to St. Kitts and Nevis? What did you do there?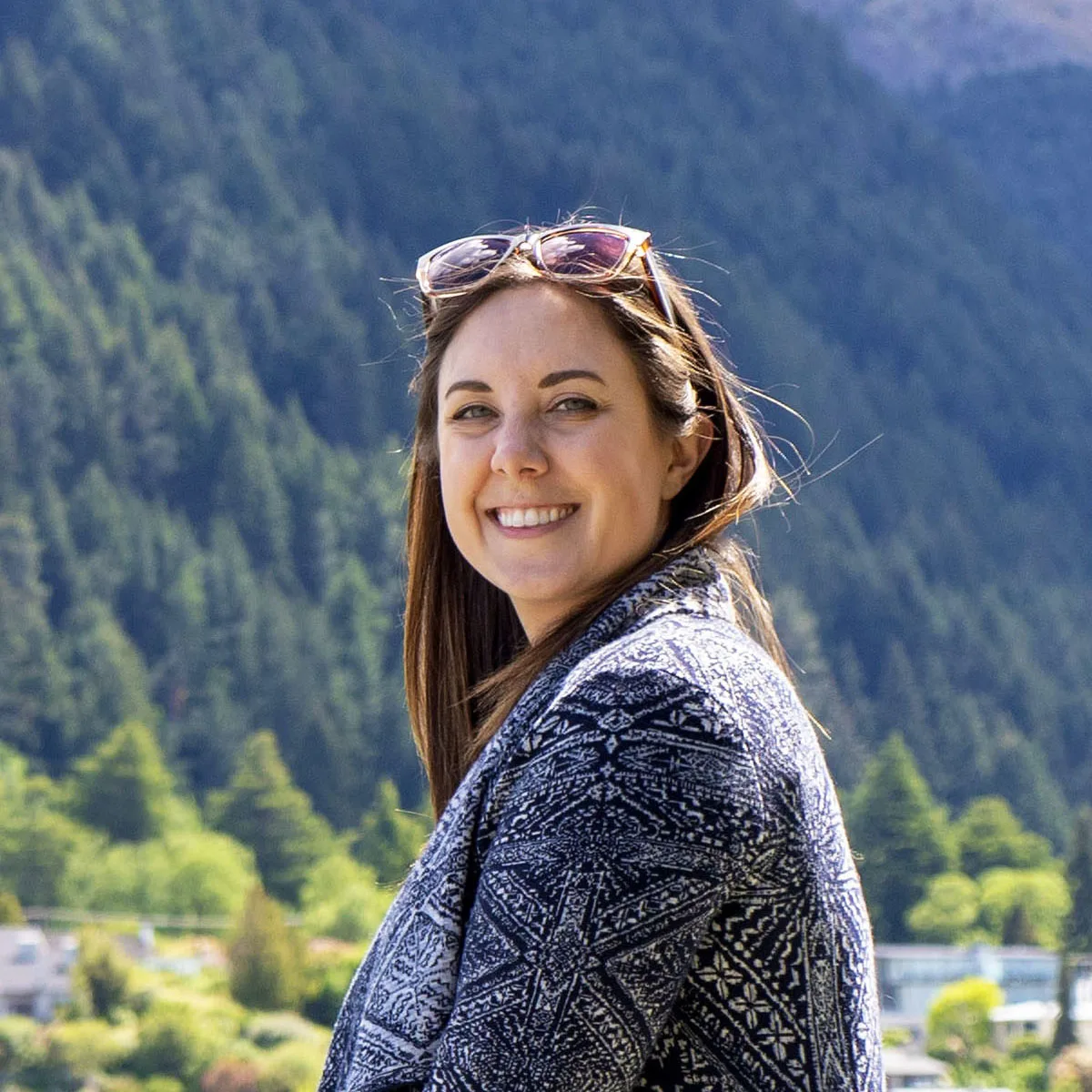 Lauren is the full-time travel blogger and content creator behind Justin Plus Lauren. She started Justin Plus Lauren in 2013 and has travelled to 50+ countries around the world. Lauren is an expert on vegan travel as one of the very first vegan travel bloggers. She also focuses on outdoor adventure travel, eco and sustainable travel, and creating amazing travel itineraries for cities and small towns.