Even if you only have one day in Belfast like I did, it's possible to have a wonderful experience that will leave you wanting more. With 24 hours in Belfast, you'll have to pick and choose which Belfast attractions, activities and tours you want to experience and explore.
Travelling slowly and spending lots of time in one place is my preference. But, to be realistic, it isn't always possible. Although I only had a day in Belfast, it's better than nothing at all. In my case, the rest of Northern Ireland was calling, and I embarked on a road trip to some of Northern Ireland's most amazing attractions.
Posts may be sponsored. Post contains affiliate links. I may be compensated if you make a purchase using my link.
In this handy 1 day in Belfast itinerary, I'm going to outline the best that Belfast has to offer. We'll discover:
Where to stay in Belfast
Getting to Belfast
An amazing attraction to visit if you're driving between Dublin and Belfast
Belfast's most iconic places to visit
Where to dine in Belfast
Even more things to do in Belfast
Where to Stay in Belfast
When searching for an accommodation in Belfast, the Clayton Hotel Belfast ticks all the boxes. Clean and comfortable? Check. Welcoming staff? Check. Fantastic location? Yes!
From the Clayton Hotel Belfast, you can walk all over the city. Titanic Belfast and the Peace Walls are both within walking distance. You can park your car and easily get around on your own two feet.
I was very pleased with the luxurious and spacious room. I had a fabulous night's rest in my comfortable bed, with its fluffy pillows and perfectly firm mattress. The decor is sleek and modern, yet there's a relaxed sophistication that feels more like home than a hotel room. Be sure to make yourself a cup of tea with the kettle and complimentary tea bags.
After a day on the town, it's great to unwind by catching up on your favourite shows while resting in bed. If you feel like working, there's a large desk with plenty of power outlets. Wi-Fi is free and fast. In terms of amenities, there's a swimming pool, Jacuzzi, sauna, steam room, gym, and beauty spa.
More Places to Stay in Belfast
Looking for more great hotels and accommodations? We've got you covered! Use this handy map to browse all hotels, apartments, and vacation rentals in Belfast. Enter your travel dates for even more accurate results. Click on each property to learn more.
Getting to Belfast
I travelled to Belfast by car. In my case, I picked up my rental car in Dublin and used that car to take a road trip all over Ireland. You may choose to pick up your rental car in Belfast. Compare car hire prices and find the best rates on rental cars in Belfast here. Here's where you can search for all rental cars in Ireland, too.
It's also possible to fly to Belfast and embark on day trips and tours from Belfast. Here's how to find the cheapest flights to Belfast, the capital of Northern Ireland.
If you're traveling between Dublin and Belfast, Dublin is within the Republic of Ireland and Belfast is within Northern Ireland, part of the United Kingdom. The local currency is British pounds in Belfast, not Euros. While you drive on the left side of the road in both places, distances and speed limits in the Republic of Ireland are in kilometres, while in Northern Ireland they are in miles.
From Dublin to Belfast: Visit Newgrange
Okay, so this one isn't in Belfast. But, it's certainly worth mentioning if you're taking a road trip around Ireland and Northern Ireland. We drove from Dublin to Belfast and stopped at Brú na Bóinne on the way. If you're visiting Belfast via Dublin, Newgrange is the perfect pit stop along the way.
Newgrange is one of three prehistoric sites at the Brú na Bóinne complex. It's a UNESCO World Heritage Site and contains the largest collection of megalithic art. It's 500 years older than the pyramids and 1000 years older than Stonehenge.
Constructed out of 200,000 tons of stone, this monument is truly something special. It was a passage tomb and an ancient place of worship. Perfectly aligned with the sun, light pours through straight from the doorway to the back wall during the winter solstice.
Interested in visiting during winter solstice? Join over 33,000 people and enter their contest – only 60 people are selected by random draw. It's a once in a lifetime experience that I'll likely only ever dream about!
One Day in Belfast: Visit the Titanic Belfast Museum
Titanic Belfast is the world's largest Titanic attraction, museum, and exhibition. This giant monument to the RMS Titanic has nine interactive galleries for an intriguing and exciting experience. These exhibits tell the story of a spectacular ship, built in Belfast. Located in the Titanic Quarter, this is the ultimate Titanic museum and may be the best place to visit in Belfast.
You'll be transported back in time to discover many aspects of the Titanic's construction, launch, and sailing. The gallery devoted to the events on April 14, 1912, captured the atmosphere perfectly. I'm sure we are all familiar with the story of the Titanic. On that fateful day, the Titanic struck an iceberg and sank to the bottom of the sea. Sounds of Morse code resonated across the room, and chilling messages told a tale of confusion and tragedy.
While I don't tend to check out museums when I only have a limited amount of time in a city, Titanic Belfast is one you should include in your travel itinerary. Even if you only have one day in Belfast, definitely visit this amazing attraction.
I suggest booking your tickets in advance to avoid disappointment. This ticket allows you to gain entry to the Titanic Belfast Museum, as well as the nearby SS Nomadic. You also have the option to book a tour from Belfast to the incredible Giant's Causeway that includes the Titanic Belfast, too.
SS Nomadic
The SS Nomadic is another popular tourist attraction. It's only a short walk from the Titanic Belfast, on display in the Titanic Quarter. She's the only remaining White Star Line vessel that still exists today.
The SS Nomadic was designed by Thomas Andrews, the same designer as the RMS Titanic. Nomadic was designed to transfer passengers and goods to and from the RMS Olympic and RMS Titanic. These ocean liners were too big to dock in the Cherbourg harbour, so Nomadic acted as a tender for the Titanic.
Nowadays, you can tour this vessel that was once used by the passengers of the Titanic. In this museum, you can learn about the history of the SS Nomadic, learn about its restoration, and uncover even more interesting facts about the Titanic. If you're a fan of unique attractions, you won't want to miss this one.
Titanic Memorial Garden
The Titanic Memorial Garden is not located near the Titanic museum or the SS Nomadic. It's situated in the city center beside Belfast City Hall. The garden pays tribute to the 1,512 people who perished on the RMS Titanic.
There are two levels to the garden, an upper level commemorating the victims and a lower grassed terrace. On the upper level, there is a nine metre long plinth with 15 bronze plaques, listing the names of those who died on the Titanic. The plants within the garden bloom and flourish mostly in the springtime because the RMS Titanic sank in the spring.
One Day in Belfast: See the Peace Walls
As someone who is an outsider and a tourist, I can't even fathom what the people of Northern Ireland have faced. The Peace Walls of Belfast are separation barriers between the Nationalist and Loyalist communities.
Constructed following the Troubles and originally meant to be temporary structures, they multiplied over the years and the majority are in Belfast. We visited the Peace Lines in west Belfast, separating the Nationalist Falls Road and Loyalist Shankill Road.
While many residents feel that the walls are necessary to stop violence, the Northern Ireland Executive is working toward removing all structures by 2023 to unite the community. While this article states that the target of 2023 will not be met, the walls are slowly being removed.
The political murals of Belfast illustrate the region's past and current religious and political divisions. Some serve to commemorate historic events or promote peace and tolerance. These murals have deep messages and meanings. Wander around this area, observe, and think about the murals that you witness.
While you are welcome to take a walk around the murals on a self-guided trip, it's best to learn about this complicated history from a local. The Black Cab Tour is one of the most popular ways to tour around Belfast. Book your Black Taxi Tour here.
For another incredibly interesting way to view the murals, take a three hour political conflict walking tour. It is led by both Republican and Loyalist ex-political prisoners. Hear their personal stories about Belfast's troubled history.
Best Vegan Restaurants in Belfast
Sadly, both restaurants that we frequented are now closed. However, there's an abundance of vegan and vegan-friendly restaurants in Belfast. I recommend that you check out:
Sage
Bare Bun
Jumon
Umi Falafel
Acton & Sons
Guilt Trip Coffee
The Juice Jar
Oh Donuts & Coffee
Want to see more photos of Belfast?
View all of our travel photography in one place! You can browse and buy any of our pictures in the form of canvas prints, things for the home, and more!
More Things to Do in Belfast
While I recommend that you spend more than one day in Belfast, there's a fair amount of the city that you can cover in only 24 hours. Try to gain a better understanding of the city's past and present by exploring its complicated and interesting history.
You can also use Belfast as a base to explore more of Northern Ireland. Please take a look at our three days in Northern Ireland itinerary. You can road trip between Belfast and Derry like we did, or make day trips from Belfast.
Here are a few more activities to add to your trip if you plan to spend 2 days in Belfast, 3 days in Belfast, or longer. These are some of the best things to do in Belfast.
Visit the Ulster Museum, Belfast and Northern Ireland's museum of fine art, history, and natural sciences
Check out the Belfast Botanic Gardens
Dine or have afternoon tea at Belfast Castle
See one of the most iconic buildings, Belfast City Hall
Shop at St. George's Market, one of the oldest attractions and one of the best markets in the United Kingdom
Visit Crumlin Road Gaol, Northern Ireland's only remaining Victorian era prison
The Victoria Square Dome offers 360 degree views
Have a pint at a local pub and enjoy live music
Wander around to see historic buildings and Victorian architecture
Need Travel Insurance?
You should never leave home without travel insurance! Check out the best rates to make sure you're covered in case of an emergency or accident.
More Things to Do in Northern Ireland
I spent three days exploring Northern Ireland, including Belfast, Derry, and everywhere in between. You can take a Game of Thrones tour if you're a fan of the show, visiting some key filming locations. Here are some highlights of my trip to Northern Ireland: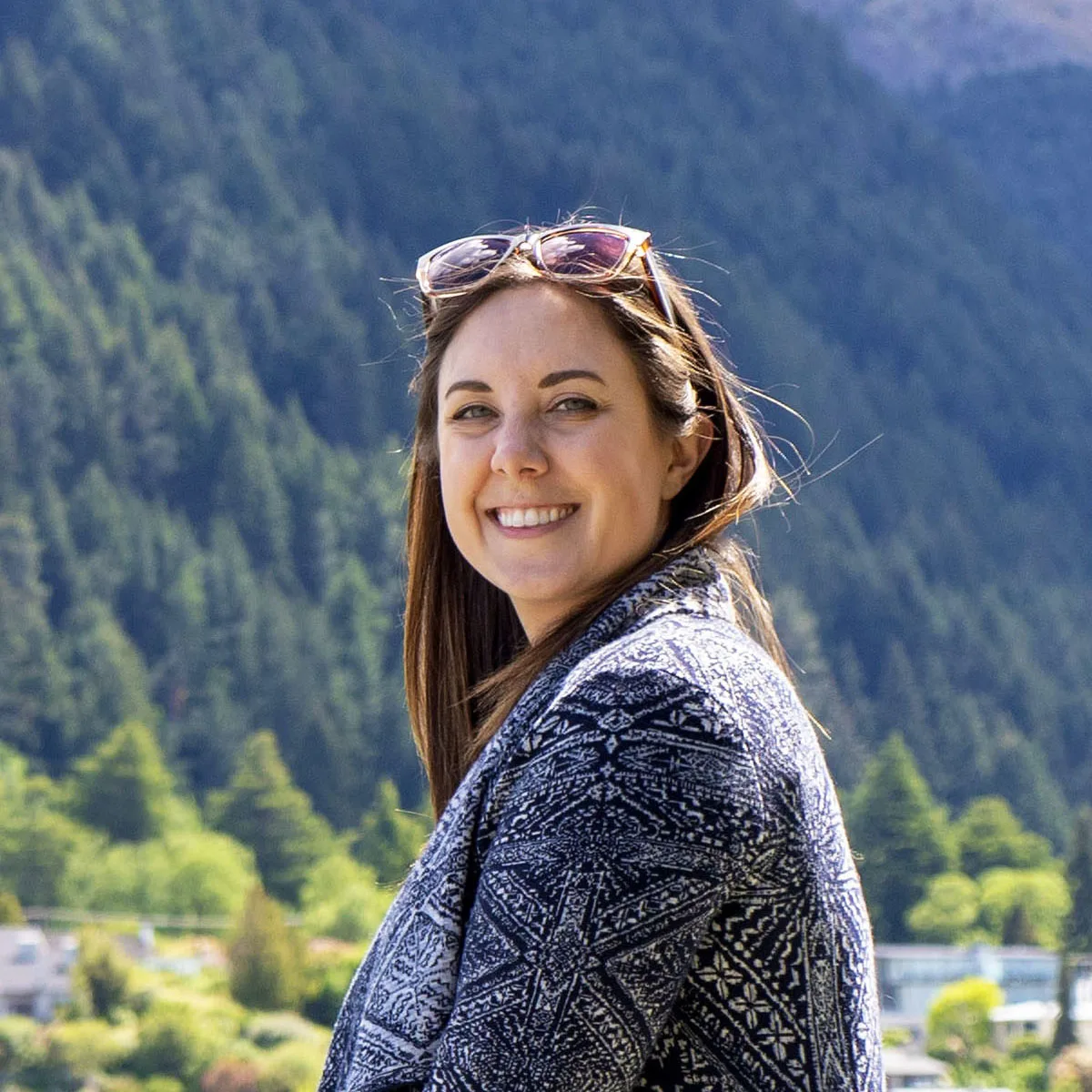 Lauren is the full-time travel blogger and content creator behind Justin Plus Lauren. She started Justin Plus Lauren in 2013 and has travelled to 45+ countries around the world. Lauren is an expert on vegan travel as one of the very first vegan travel bloggers. She also focuses on outdoor adventure travel, eco and sustainable travel, and creating amazing travel itineraries for cities and small towns.