Have you ever heard of Freetown Christiania? If you love quirky places, alternative lifestyles, street art, or anything off the beaten path, you need visit when you travel to Copenhagen. Ever since I learned of Freetown Christiania in Copenhagen, I knew that I had to visit.
Freetown Christiania is located in the heart of Copenhagen. It has such an intriguing history and it's really unlike any other place in the world. Furthermore, it's just so quirky, colourful, and even a bit alarming. You really only need to carve out about an hour to wander around, and you can always stay a little longer for lunch if you'd like.
Posts may be sponsored. Post contains affiliate links. I may be compensated if you make a purchase using my link.
What is Freetown Christiania?
Christiania is a self-proclaimed autonomous district in the borough of Christianshavn. It is an anarchist community on the site of a former military barracks, right in the middle of Copenhagen.
The Christiania residents follow counter-cultural beliefs based in the hippie movement, anarchism, the squatter movement, and collectivism. They fly their own flag, have their own currency, and sing their own anthem.
They don't consider themselves part of Copenhagen, Denmark, or the European Union. Those living in Christiania don't pay taxes. In recent years, approximately 900 people live in the commune, with even second or third generations of families growing up there.
A Brief History of Christiania
In the 1970s, homeless people started to live in the empty buildings of the abandoned military base. This was partially as a protest to the Danish government and also because there was a significant lack of affordable housing in Copenhagen.
In 1971, Christiania was officially established, as declared by Danish journalist, Jacob Ludvigsen. He wrote an article announcing the official proclamation of this new free town. He was also the co-author of Christiania's mission statement:
The objective of Christiania is to create a self-governing society whereby each and every individual holds themselves responsible over the wellbeing of the entire community. Our society is to be economically self-sustaining and, as such, our aspiration is to be steadfast in our conviction that psychological and physical destitution can be averted.
What are the rules of Christiania?
Freetown Christiania is a free state that makes its own rules of governance. There aren't many rules and laws in Christiania, except for a few key ones to note.
First, Freetown Christiania is a community free of violence. There are no guns, knives, or bulletproof vests. Also banned from the community: bikers' colours, hard drugs, and stealing of any kind.
Don't run in Christiania. Running promotes panic and fear. The residents won't know if you are running from someone or something.
Christiania is a car-free zone. There's a popular place to rent bicycles with carts on the back of them. Everyone I saw there either walked or rode a bike. It certainly keeps with the green and environmentally-friendly beliefs of the commune.
It used to be a rule that visitors could not take any photographs within Freetown Christiania. However, the rules are a little more relaxed now. Feel free to snap a few pictures, as long as you're being sensitive about it. Don't photograph any people without their permission. Take a few photos here and there, but don't use this as a backdrop to elaborate photo or video shoots.
The Green Light District
The Green Light District, also known as Pusher Street, is the famous street in Freetown Christiania that used to be the centre of the drug trade in Copenhagen. However, the Green Light District is much different than it used to be. There used to be permanent stalls set up along this street for the cannabis trade. Then, there were numerous police raids of the community, over and over again.
It wouldn't take long for the drug dealers to resurface after the raids. But, there are no longer permanent stalls. You will hear the odd hushed voice asking if you'd like to buy drugs. But, it is no longer encouraged in Freetown Christiania. After all, cannabis is illegal in Denmark and Copenhagen, and those within this hippie commune want to keep their community safe.
When I visited Freetown Christiania Copenhagen, you could take photographs everywhere except Pusher Street. This was unfortunate because some of the best street art was along this stretch, but I didn't want to disturb anyone or violate the rules of the commmunity.
Nowadays, you can take photographs everywhere, just as long as you are respectful about it. Don't use it as a backdrop for your selfies or take involved Instagram photoshoots here. If there are any temporary tables with drug deals happening, it makes sense to not take pictures of the drug dealers. Otherwise, you're good to go.
There's now a sign installed on Pusher Street that asks that people do not purchase drugs in the Green Light District. The residents really want to keep the community safe and free of future violence or police raids. Please be respectful and do not purchase any drugs here.
The Vibrant Street Art of Freetown Christiania
Freetown Christiania is a paradise for lovers of street art. Bright and colourful paintings covered nearly every wall or surface. Keeping with a no-waste attitude, many works of art are created from reused materials.
Nothing in Christiania is wasted, even if it isn't as attractive. Old tree stumps are left to rot as they can attract certain insects and birds, leaving a positive impact on the ecosystem.
Even if all you do in Christiania is walk around and appreciate the street art, it's well worth the trip. People who live in Christianshavn often decorate their homes with all sorts of creative knick-knacks and colourful decor.
A Self-Guided Tour of Freetown Christiania
I wandered around the alternative community of Freetown Christiania early on a Sunday morning, around 10:00am. The main entrance features totem poles welcoming you to the commune.
On this brisk, March day, there really weren't many other people around. I walked the streets on my own, seeing a random person or roaming dog on occasion. It was very peaceful and quiet.
I didn't see any drugs for sale on Pusher Street, though I did see a few men setting up their stalls. The Green Light District was most likely much more action-packed later in the day.
I had an eerie feeling from time to time as I explored by myself. Christiania almost has a post-apocalyptic atmosphere in certain spaces. Muddy paths, crumbling structures, and messages spray painted onto plywood gave off unsettling vibes. With that said, I felt perfectly safe wandering around on my own.
When to Visit Christiania and My Experiences
You can visit Freetown Christiania anytime. It was very quiet and relaxed on a Sunday morning. If you're looking for a busier or more bustling atmosphere, I suggest going there later in the day.
I've heard that the residents are super friendly and kind, but I didn't see very many people around on a Sunday morning. Some people like to keep to themselves, but it is possible to strike up a conversation with some of the local residents for an inside perspective of life in Christiania.
If you're seeking more energy and activity, I suggest visiting in the afternoon. However, Christiania is one of the most popular tourist attractions in Copenhagen and more crowded later in the day. There are also music venues, art galleries, and skate parks in Freetown Christiania that you can experience as well.
Sadly, the fact that the Freetown Christiania commune has become a tourist attraction and has become more gentrified over the years has caused many original residents to move away. It's become a really popular destination, and I can see exactly why. It's just so unique and interesting. Please keep in mind that this is a residential area and not a tourist's playground. Be respectful when you visit.
How to Take a Guided Tour of Freetown Christiania
If you would rather take a walking tour of Freetown Christiania Copenhagen, you can easily book one in advance. While it is easy to wander around on your own, a tour guide can provide additional insights from a local. You're likely to learn many more interesting stories, history, and information than walking around on your own.
This walking tour is 1.5 hours long and you'll learn all kinds of stories along the way. Please note that walking tours inside the gates of Freetown Christiania are not permitted. You'll walk from Nyhavn towards Christianshavn, learning all of the details, history and stories. The walking tour stops at the gates of Freetown Christiania where you can freely go after the tour and explore on your own. Book your guided tour here.
Vegan and Vegetarian Restaurants
Keeping with the green and natural lifestyle, Freetown Christiania has lots of vegan and vegetarian food for such a tiny community. There are a couple of vegetarian restaurants in Freetown Christiania that cater to vegans, too.
Morgenstedet is a vegetarian restaurant in Christiania. The fully organic menu blends various cuisines from around the world as the chefs have different cultural heritages. The prices are reasonable and lower than other dining options in Copenhagen.
Grønsagen is another restaurant in town serving meat and veggie options at their buffet. You pay by how much food you put on your plate. Fresh fruit and vegetables are also available. Looking for more vegetarian and vegan food in Copenhagen? Check out my vegan guide to Copenhagen. And for the coffee lovers, I also have this handy guide to the best Copenhagen cafes.
Christiania Christmas Market
Although I didn't visit around Christmastime, there is an annual Christmas market in Freetown Christiania. It's held within Grey Hall, the centre of the community. You can purchase lots of handcrafted items, including Christmas decorations, jewelry, knitwear, cards, and other handmade wares.
You can also watch some of the crafts being made, chat to local artists and artisans, and grab a bite to eat. Of course, you'll be able to enjoy the full experience of visiting Christianshavn on your visit, like wandering the streets and checking out the street art.
Want to see more photos of Copenhagen?
View all of our travel photography in one place! You can browse and buy any of our pictures in the form of canvas prints, things for the home, and more!
Getting to Freetown Christiania
I walked to Christiania from my hotel, Wakeup Copenhagen Borgergade. Walk past Nyhavn and across a bridge, and you're almost there. It's really easy to walk from Nyhavn to Christianshavn.
Alternatively, you can take the train to Christianshavn Station and it's a short walk from there. With a Copenhagen City Card, you gain free public transportation. I used the train from one side of the city to the other, and it was great to not have to worry about buying any train tickets throughout my stay. There are so many other perks from buying the Copenhagen City Card, too, and I highly recommend it.
Where to Stay in Copenhagen
I stayed at Wakeup Copenhagen Borgergade, a modern, no frills hotel in the middle of town. It's inexpensive (around $100 Canadian a night) and has your basic needs covered: it's clean, has a modern design, and has the essentials (bed, shower, bathroom, TV, Wi-Fi).
The hotel is right in the centre of it all. You can walk everywhere, and there's a train station down the street. I took public transit from the airport to the subway stop and walked to the hotel (about an 8 minute walk). It's the perfect place to stay if you have 3 days in Copenhagen: great price and great location.
More Places to Stay in Copenhagen
Looking to compare locations, prices, and amenities? Use this handy map to browse all hotels and accommodations in Copenhagen. Enter your travel dates into the map below to see what's available and plan your holiday.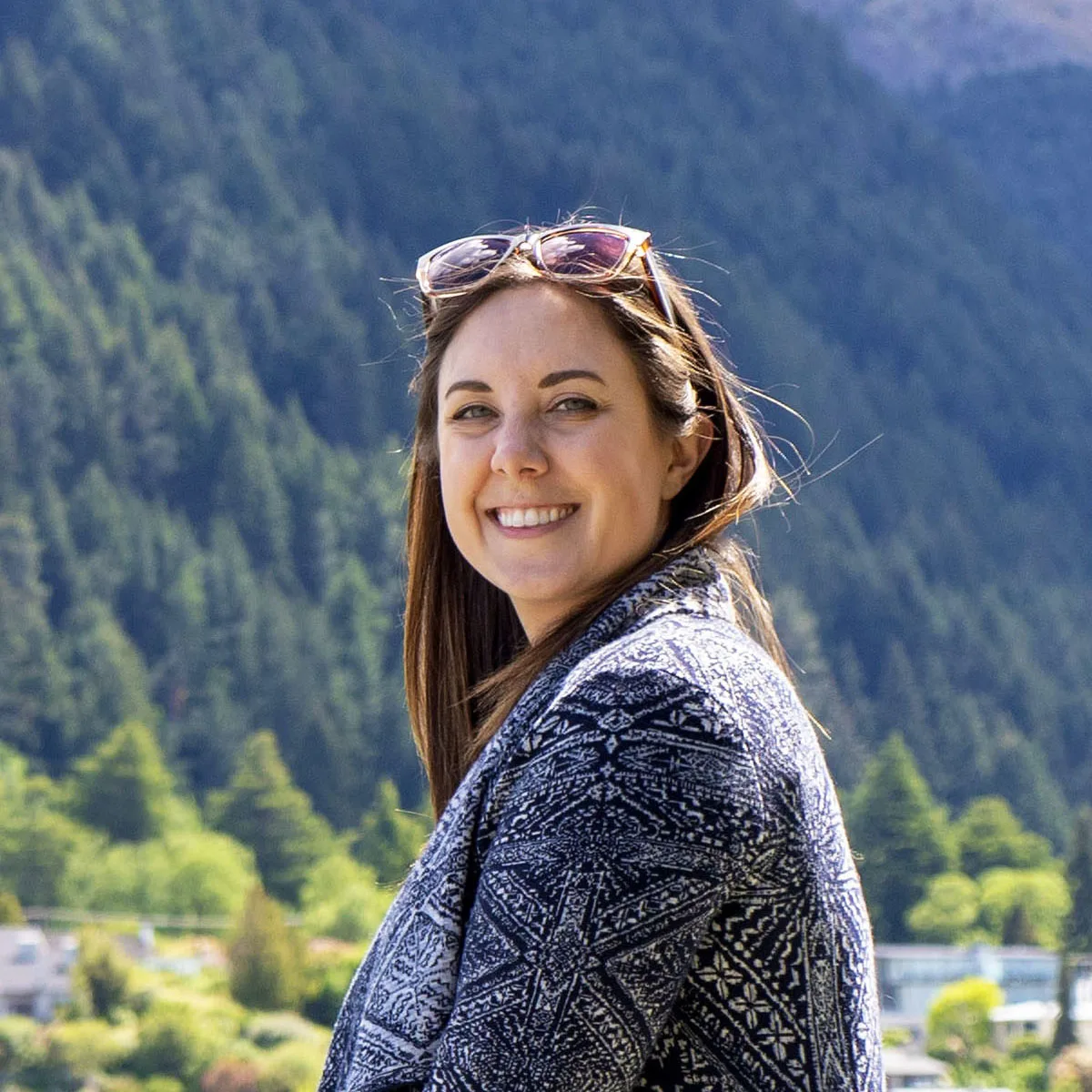 Lauren is the full-time travel blogger and content creator behind Justin Plus Lauren. She started Justin Plus Lauren in 2013 and has travelled to 45+ countries around the world. Lauren is an expert on vegan travel as one of the very first vegan travel bloggers. She also focuses on outdoor adventure travel, eco and sustainable travel, and creating amazing travel itineraries for cities and small towns.