Milwaukee is a city famous for its beer. It should come as no surprise that there are unique ways to drink beer in Milwaukee.
I didn't know much about Milwaukee before I traveled there. However, I knew one thing about the residents of Milwaukee: they love their beer. Milwaukee was even named the beer capital of the world at one point in history. Some of the biggest brewers in the United States produced their beer in Milwaukee at one point in time or another – Miller, Pabst, Schlitz. The city has an impressive list of microbreweries (you'll find a list of all breweries in Wisconsin here). When you visit, you'll have to try at least a few different ones.
Posts may be sponsored. Post contains affiliate links. I may be compensated if you make a purchase using my link.
Milwaukee should be proud of their brewing history. Even though many of the larger companies no longer brew their beer there (with the exception of Miller), the market has opened for the growth of craft breweries.
For the residents and visitors that love to drink a pint or two, there are unique ways to drink beer in Milwaukee. You can sample local brews and beers that you'll only find in Wisconsin. And you'll come away with intriguing stories and memorable moments with the many interesting ways you sampled those ales.
Here are interesting ways to enjoy and discover beer from Milwaukee:
LAKEFRONT BREWERY
You can't go to Milwaukee without taking a tour at Lakefront Brewery! The tour offers a little bit of everything: learning about the history of the company, the production of the beer, and of course, sampling the beer itself. What kind of a beer tour wouldn't involve drinking beer? And you don't have to wait until the end of the tour to drink the beer. We drank beer throughout the entire tour, stopping to refill our glasses partway through it.
With the price of admission ($10), you get four beer tokens, redeemable for four samples of beer. I tried the Riverwest Stein Beer and the Organic Fuel Cafe Coffee Stout. At the end of the tour, I received a souvenir pint glass that I brought back to Canada with me.
Lakefront Brewery

1872 N. Commerce St.

Milwaukee, WI 53212

Visit the website for tour times and other information.
SAFE HOUSE
What's the password?
Walking down a dimly-lit side street, I wouldn't have known there was a bar there. There wasn't even a sign out front. To get in, you'll have to know the top secret password…or pay the price. After we twirled around and did a few silly stunts (which the patrons inside could see on TV screens throughout the bar), we were allowed inside the Safe House.
It's a spy bar dating back to the 1960s. The walls are covered with spy and James Bond memorabilia. At times, it felt like more of a kitschy museum than a bar/restaurant. There are secret exits, a booth that spins around to reveal another space, hidden rooms, and moving walls. Be sure to ask for a scavenger hunt sheet to discover the various rooms and secrets at Safe House. The martinis are "shaken, not stirred", and travel 600 feet through a pneumatic tube around the ceiling of the bar.
And ladies, when you go to the restroom, try to catch a peek of Burt Reynolds.
Safe House

779 N. Front St.
Milwaukee, WI 53202
PEDAL TAVERN
As described on the Pedal Tavern website, it's a "16-person bicycle-powered party on wheels." Climb on board, drink a beer, and enjoy the ride. We collectively pedaled down the streets of Milwaukee, sipping beverages. The pedal tavern is the ultimate way to go bar hopping. As it's a bar on wheels, you're allowed to drink while you're on board. We rode from bar to bar, visiting some of the best establishments in the city. We cranked the tunes, took in the scenery of the historic Third Ward, and enjoyed drink specials at the bars we visited.
Grab your closest friends and drink beer as you pedal down the streets of Milwaukee. It doesn't get much better than this.
Pedal Tavern

Check out the website for all tour and pub crawl details/bookings.
BOUNCE MILWAUKEE
At first glance, this might look like a place that's only for kids. Bounce Milwaukee is just as much fun for adults as it is for kids. And after 9pm on Thursdays and Fridays, the space is open to adults only. So, what's Bounce Milwaukee?
It's an inflatable sports arena – think bouncy castles that are way more elaborate than a bouncy castle. Plus, people of all ages can jump around! There are basketball nets, slides, tunnels, and other inflatable places to bounce up and down. Bounce Milwaukee has laser tag, rock climbing, and vintage video games.
As for unique ways to drink beer in Milwaukee, Bounce Milwaukee has a full bar and restaurant. I tried a Spotted Cow beer, made by New Glarus Brewing, and available only in Wisconsin. We also ate some delicious vegan pizza there, an amazing surprise.
Have a pint, do some bouncing around, and enjoy a invigorating massage in one of the massage chairs (yes, this place has got it all!).
Bounce Milwaukee

2801 S. 5th Ct

Milwaukee, WI 53207
TAILGATING AT A BREWERS GAME
Baseball fans unite! During the summertime in Milwaukee, you've got to catch a baseball game. Tailgating in the parking lot of Miller Park is so much fun. Bring a cooler full of beer and patio chairs. Kick back and enjoy some drinks to get in the spirit before the game starts. Then, continue the party in the stadium as you cheer on the Brewers.
Milwaukee is a place with a deep history of manufacturing and enjoying beer. With all the unique ways to drink beer in Milwaukee, it made me fall in love with the city even more. Beyond these five interesting and intriguing spots to check out, you can simply share a pitcher of beer on a local patio on a warm, summer day.
Cheers!
PIN this image to Pinterest for future reference. Click the top left corner.
Thank you so much to Visit Milwaukee for inviting me to spend a few days exploring your amazing city! I can't wait to return someday.
Have you enjoyed beer in Milwaukee? What's your favorite beer that I've got to try, from Wisconsin or anywhere else in the world?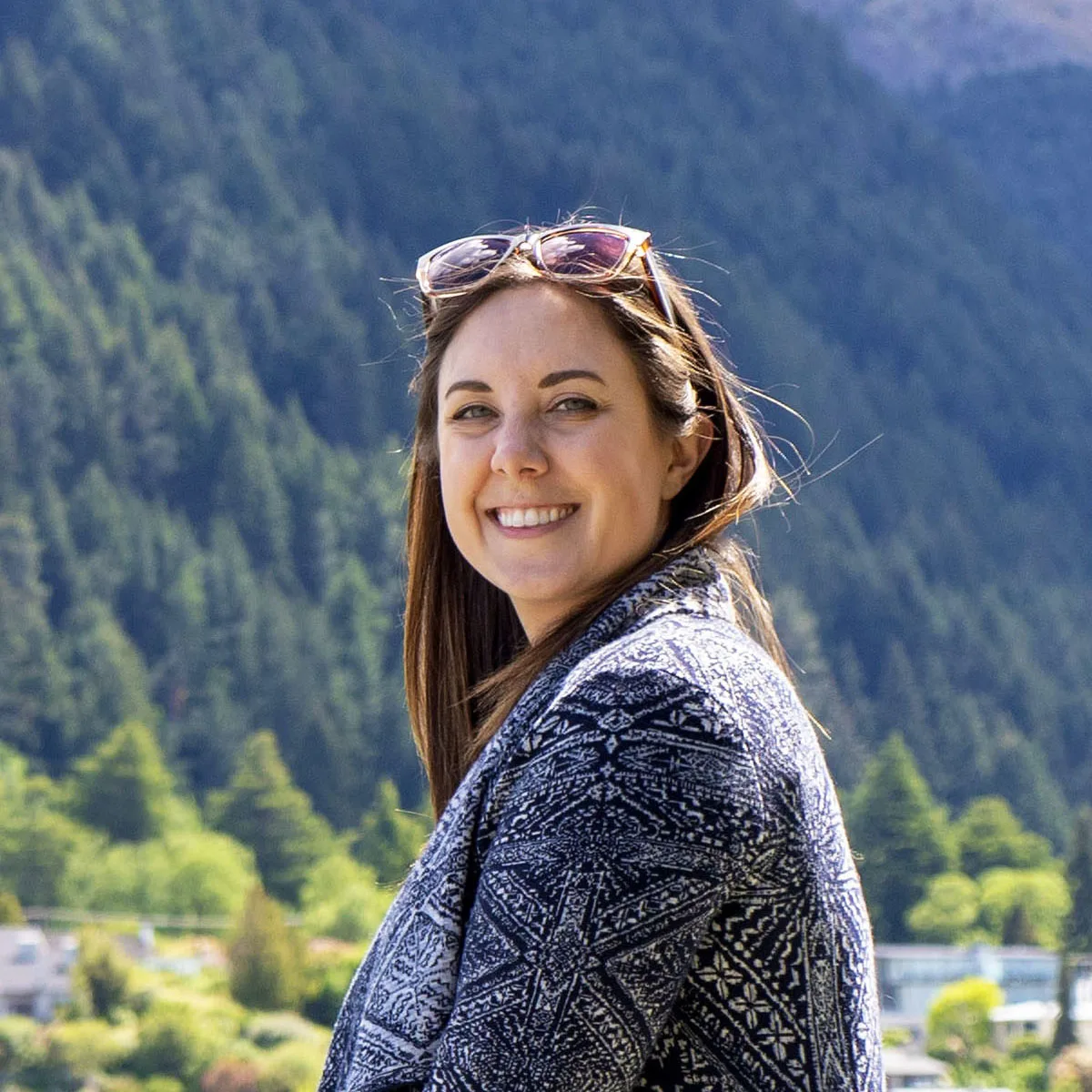 Lauren is the full-time travel blogger and content creator behind Justin Plus Lauren. She started Justin Plus Lauren in 2013 and has travelled to 50+ countries around the world. Lauren is an expert on vegan travel as one of the very first vegan travel bloggers. She also focuses on outdoor adventure travel, eco and sustainable travel, and creating amazing travel itineraries for cities and small towns.