Seal watching in Iceland at the country's largest seal colony.
The northwestern town of Hvammstangi is the perfect place to spend the day when you're driving around the Ring Road of Iceland. The town is located just off Route 1, and it's nestled right between Akureyri (Iceland's northern capital) and Reykjavik. It's also a great stopping point between Akureyri and the Westfjords. With that said, Hvammstangi is more than just a place to sleep. It's a destination in itself.
Posts may be sponsored. Post contains affiliate links. I may be compensated if you make a purchase using my link.
Why should you add Hvammstangi to your Icelandic bucket list? This region is famous for its seal colonies. In fact, it's the best place in Iceland to observe and discover seals in their natural habitat. You don't even have to take any kind of seal watching tour to see them. The seals are visible right from the shore.
VISIT THE SEAL CENTER
Before you go seal watching, you'll want to first check out the Icelandic Seal Center. It's a research and exhibition center that investigates the lives of seals around the Vatnsnes Peninsula. Justin and I met one of their friendly and helpful staff members. He gave us a brochure with a map of the seal watching sites, including the varieties of seals that we might see.
There are three seal watching locations, developed by locals and researchers: Svalbarð, Illugastaðir, and Hvítserkur. You can reach each of these sites by car, driving on Route 711. This road follows the perimeter of the Vatnsnes Peninsula.
The best seal watching times are two hours before and two hours after low tide. You can check this website for a daily tidal prediction graph. We thought it was best if we went to the Icelandic Seal Center and ask where to go and when. As it turned out, it was just the right time to view seals at the nearest seal watching location to Hvammstangi, Svalbarð. So, we headed right there.
DRIVING TO SVALBARD
It was a very scenic drive from Hvammstangi to the seal watching site of Svalbarð. I'm sure this comes as no surprise as Iceland is stunning everywhere you look.
SEAL WATCHING IN ICELAND
Only a few people were walking around this seal watching spot when we arrived. Justin and I ventured out towards the coast, searching for the seals. At first, we didn't see any of them at all. We continued to walk.
We stood and looked off to the distance. Soon enough, we spotted a seal. And then another, and another! Once we knew what we were looking for, it became easier to see them. The seals weren't super close to us, but lounging on some rocks a little ways out in the water. They seemed quite comfortable, almost as though they were sunbathing without the sun.
Although there are several varieties of seals that live at Vatnsnes Peninsula, we saw primarily the more common Harbour Seal. Other seals that live here include the Grey Seal, Harp Seal, Hooded Seal, Bearded Seal, Ringed Seal, and even walruses.
It was very peaceful to stare out to the sea and admire the seals.
See if you can find the seals in our photographs!
Though we thoroughly enjoyed seal watching from just one location, you could easily make a day of it and drive to all three.
To see more photographs of Hvammstangi and the Vatnsnes Peninsula, check out our Hvammstangi travel photo album.
Looking for a place to stay in Hvammstangi? Read more about our recommended accommodation.
You might also like:
Have you ever viewed seals in their natural habitat, and where?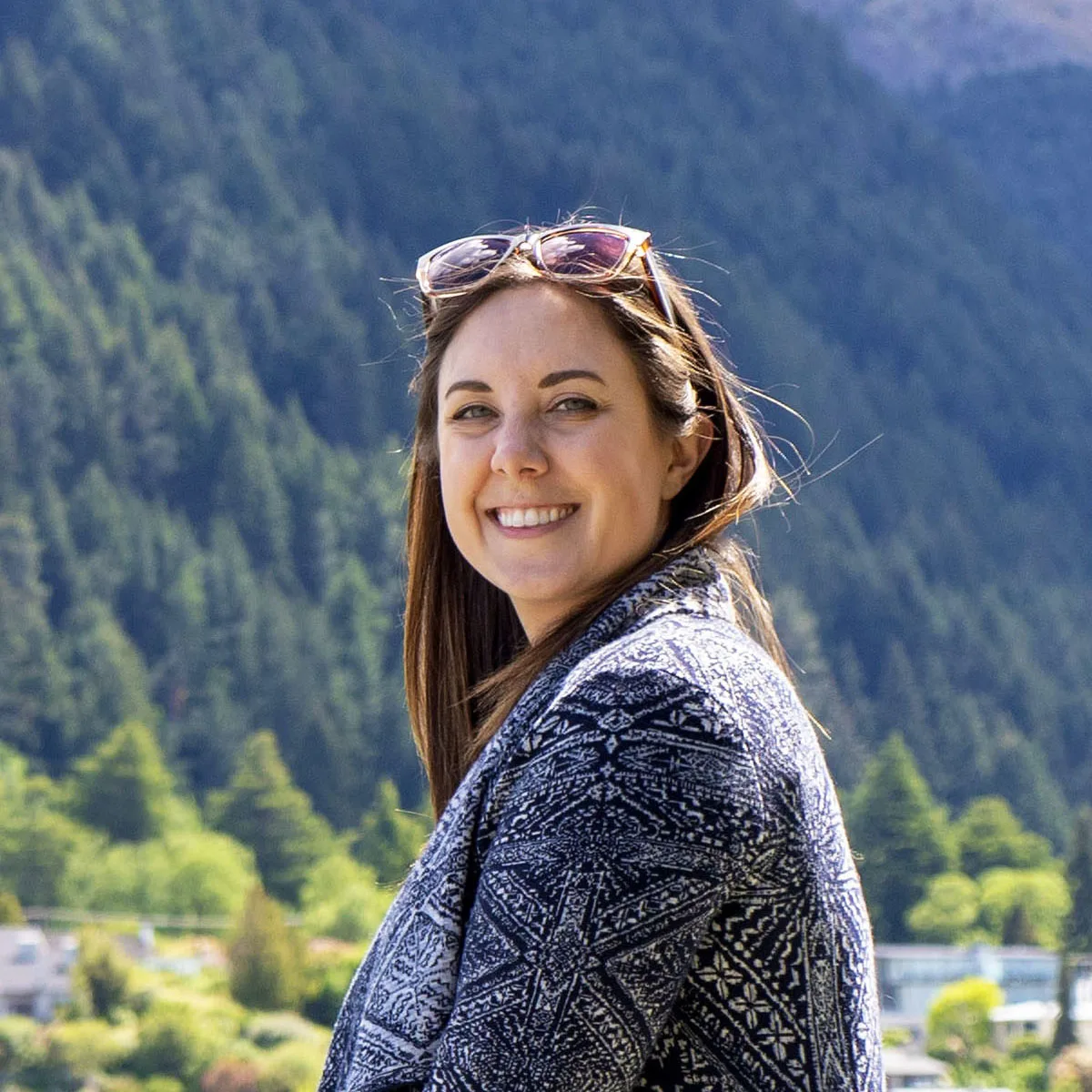 Lauren is the full-time travel blogger and content creator behind Justin Plus Lauren. She started Justin Plus Lauren in 2013 and has travelled to 50+ countries around the world. Lauren is an expert on vegan travel as one of the very first vegan travel bloggers. She also focuses on outdoor adventure travel, eco and sustainable travel, and creating amazing travel itineraries for cities and small towns.