The travel photography gear we own and use while we travel.
Great camera equipment is essential for capturing those special moments, especially when you're traveling around the world. There's so much gear out there and it can be overwhelming. High quality camera equipment is expensive, but it's also a great investment. If I had to travel with one item only, my camera always tops the list. Depending on how serious you are about taking photos and video, there's a range of travel photography gear best suited for your needs. For us, we love taking tons of pictures and video, yet we didn't break the bank on super expensive cameras.
We'll break down a list of the travel photography gear we bring with us when we travel, and how we transport it. In addition to the cameras themselves, there's also some essential camera accessories that we spent hours and hours researching. In the end, we're very satisfied with our handy camera gear, and we've captured lots of photographs that keep our travel memories alive.
Posts may be sponsored. Post contains affiliate links. I may be compensated if you make a purchase using my link.
DSLR CAMERA
Our main camera is the Panasonic Lumix GH4 with a Panasonic Lumix 12-35mm Lens and a Panasonic Lumix 100-300mm Lens. It's a huge upgrade from our old camera, and we're able to capture incredible photos and video with it. If you're looking to upgrade your video game, this is the camera for you. We've used this camera for the past year or so, and we're in love.
Any photograph from late 2016 or 2017 was taken with this camera. You can view our travel photography here.
Our last camera was the Canon Rebel T3i. I recommend that you purchase the Canon Rebel T5i as it's the newer version of the camera, likely at the same price point as we purchased the T3i years ago.
It's a fantastic entry-level camera that serves as a great introduction to learning how to operate DSLR cameras. It's also super affordable and takes great photographs. It comes with the 18-55mm kit lens. I generally use the kit lens for most of my photos. It takes high quality photos for most situations, including landscapes.
DSLR LENSES
For the Panasonic Lumix GH4: We really like the kit lens that came with the camera, the Panasonic Lumix 12-35mm Lens. It's a versatile lens that we use for most occasions. We've recently purchased the Panasonic Lumix 100-300mm Lens. It certainly came in handy when capturing images of elephants in Sri Lanka.
For the Canon t5i: The first additional lens that I recommend picking up is a telephoto zoom lens. Ours was packaged along with our camera and kit lens. Thankfully, it's a great quality zoom lens that produces clear photos of objects or things off in the distance. It's the Canon EF-S 55-250mm f/4.0-5.6 IS II.
I brought this lens to Kenya when I volunteered on a wildlife conservancy, taking photographs daily for field monitoring projects. When I photographed Rothschild giraffes for research purposes, I exclusively used this lens on the Canon Rebel T3i camera. My pictures of a rare white giraffe were later used in research papers and discussed extensively online, including this article on the BBC Travel website.
A third DSLR lens we own is a Prime Lens – the Canon EF 50mm f/1.4. This is a great little lens that is best used for portrait photography and video. It has a very shallow depth of field and makes photos look super professional. Truth be told, we don't use this one as much when we travel, but it's a great addition to our collection nevertheless.
OTHER CAMERA ESSENTIALS
I'm not a huge fan of the regular Canon camera strap that drapes the camera across your chest. I find it's not very comfortable, and it looks rather touristy. When we were planning our trip to Italy, I didn't want to look like a tourist with my camera hanging in front of me. I found the perfect camera strap in my research – the BlackRapid Cross Shot Sling. The camera hangs to the side of your body, allowing you to slide the camera up to your face when you're ready to take a picture. It isn't as obvious that you're wearing your camera, and it's not bouncing on your chest when you walk around. I'm in love with this camera strap, and it's amazing how such a small accessory like this can make such a difference.
I'm also not a huge fan of carrying the camera around in the Canon camera bag. It's so obvious that camera equipment is inside, making it a target for theft. I found the DSLR Camera Insert Bag by Timbuk2 perfectly disguises the fact that I'm carrying a hefty camera with me. The insert fits right inside my regular purse or shoulder bag, and it protects both my camera and an additional lens. It comes in a few different sizes, though I love the extra-small version for my DSLR camera.
My favorite tripod for both a DSLR and a GoPro is the Joby Gorillapod. This tripod bends and wraps around just about any surface. It's great for any circumstance, especially if you're traveling by yourself and you want to snap that perfect photo, sans selfie-stick.
If you're looking for extra batteries, I found that these third party Canon batteries work just fine! They're very inexpensive, and they work great as a back-up to your main battery.
ACTION CAMERA
Our favorite action camera is the GoPro.
We've just upgraded to the GoPro Hero 5 Black. Can't wait to get out there and use it! It's the best GoPro out there to date, and you really can't go wrong.
The GoPro Hero 3+ Silver is affordable, durable, and takes amazing video that's pretty much fool-proof. You can take it in freezing temperatures, under the water, and pretty much anywhere. You could even throw it up in the air or drop it, and it'll be fine. If I'm ever worried about bringing a fancier camera with me, I'll always bring the GoPro because I know it'll be able to withstand any conditions.
GOPRO ACCESSORIES
There are so many GoPro accessories out there on the market. Here are some of the essentials that we own:
OUR DRONE
The latest piece of travel photography gear that we acquired was our drone. We own the DJI Phantom 3 Standard drone, which has already proved to be an amazing investment. This drone captures smooth, incredible, jaw-dropping video. We're totally in love. We recently took the drone to Iceland, and we're so glad we did. It allowed us to see the magnificent natural environment from an entirely new perspective. For the fabulous video (and photo) this piece of camera equipment takes, it's very inexpensive and affordable.
DRONE ACCESSORIES
We needed a camera bag to transport our drone from place to place. We'd be carrying the drone as an item of carry-on luggage, and we needed to keep it safe and secure. We didn't want to buy the DJI branded camera bag, as it would be fairly obvious that our drone would be stored inside it. The Vanguard Up-Rise II 48 holds our drone, the propellers, the remote, cords, and an extra battery safely. We're really happy with this purchase and highly recommend it!
As the drone's battery life only lasts about 20 minutes or so, you'll want to pick up an extra battery. That way, you can continue flying it around that one amazing location where you've just got to grab video from high up above.
SMARTPHONE
Sometimes the best option is to snap a few pictures with your phone. The cameras on smartphones these days are nothing short of incredible. The photos on my Samsung Galaxy Note 5 are the best I've ever taken with a phone. They're crisp and detailed. The best feature of all? I've always got my smartphone, whether it's in my purse or my pocket. It's the most convenient camera I own. I took this sunset photo in Jamaica on the beach, when I only had my Samsung Note 5 on hand.
With our travel photography gear, we've taken vivid photos to remember our travels for the rest of our lives.
There might be some places you visit only once in your lifetime. You'll want to take the best pictures possible to keep the memories of that vacation alive. Whether you're learning how to take photos or video, there's a perfect camera out there for you. By having a DSLR, a smartphone, an action camera, and even a drone, you'll build the perfect arsenal of travel photography gear for every occasion.
What's your favorite piece of travel photography gear? What do you recommend?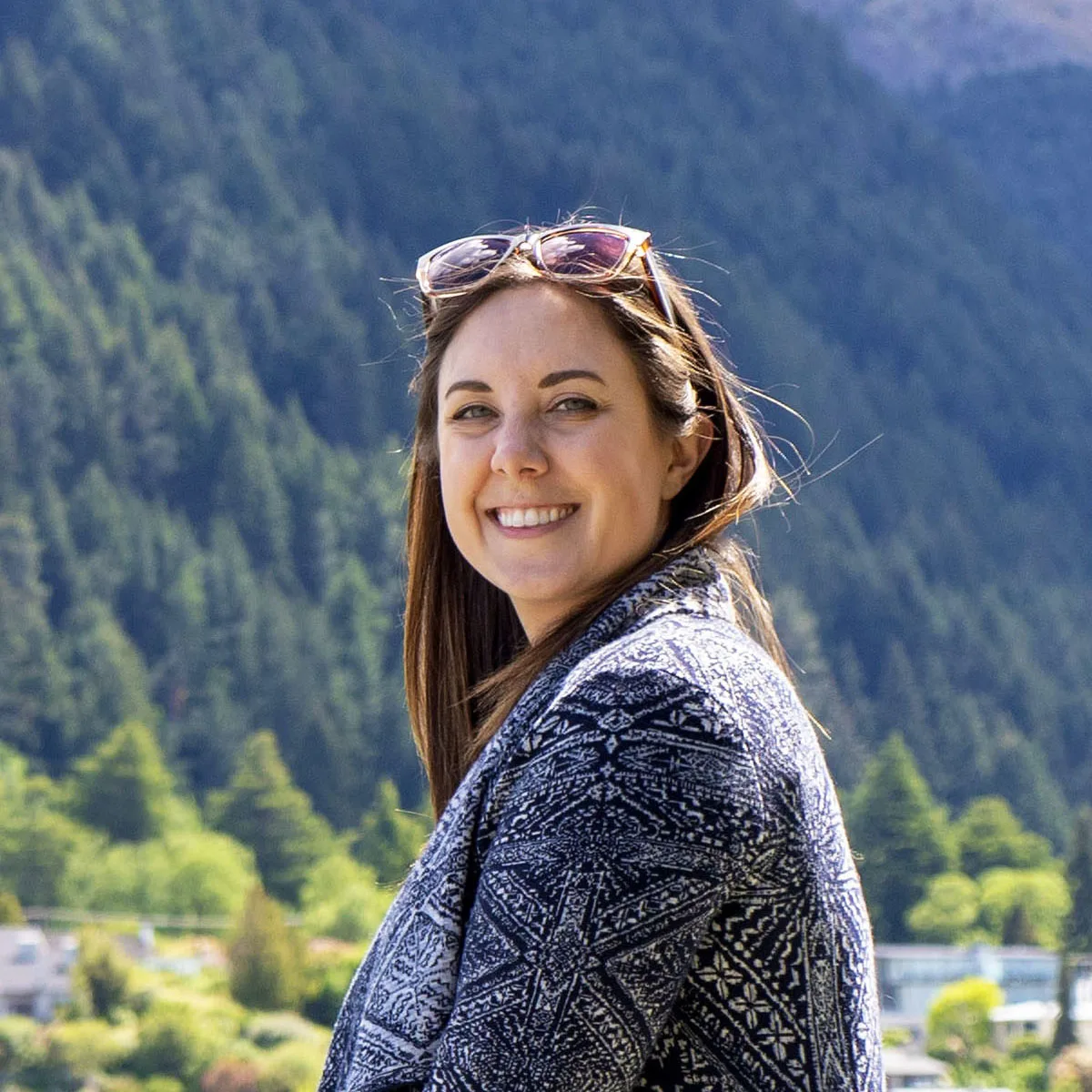 Lauren is the full-time travel blogger and content creator behind Justin Plus Lauren. She started Justin Plus Lauren in 2013 and has travelled to 50+ countries around the world. Lauren is an expert on vegan travel as one of the very first vegan travel bloggers. She also focuses on outdoor adventure travel, eco and sustainable travel, and creating amazing travel itineraries for cities and small towns.