Planning an all inclusive resort holiday can be tricky sometimes for those following special diets. Besides the sun and sand, one big reason to travel to all-inclusives is for the…all-inclusive part of things, meaning the unlimited food and drink. Is there such a thing as 100% vegan all inclusive resorts? Maybe not yet (if you know one, please tell me!). However, you can find vegan friendly all inclusive resorts. This Sandals Resorts vegan guide will show you precisely how much delicious plant-based food you can find, and it might surprise you!
Sandals Resorts Vegan Dining
Sandals Resorts are the most vegan friendly all inclusive resorts I've ever visited. You will have absolutely no problem finding vegan food. And if you don't happen to find anything on the menu or at the buffet, someone will make something delicious for you. Don't worry about bringing extra snacks or supplementary food with you. You'll find everything you need at Sandals for an amazing vegan dining experience.
I visited the Sandals Grande St Lucian in Saint Lucia, and there are three Sandals resorts on the island. When you visit one Sandals in St Lucia, you have access to all three resorts. There's a shuttle that can transport you to all of the resorts. In total, you'll have access to 27 different restaurants. Some of the restaurants are more vegan friendly than others. But, you'll be able to request a vegan meal anywhere on the resort.
As I stayed at the Sandals Grande St Lucian, I mostly dined there. I will feature a couple of other restaurants from the other resorts, too. So, you can find every restaurant in this Sandals Resorts vegan guide at the Sandals Grande St Lucian, unless otherwise noted.
Looking for more things to do in Saint Lucia? Check out my post that's all about the best activities in St Lucia and the top things to do off the resort, like a trip to Pigeon Island (that's only a five minute walk from the resort).
Quick Service Restaurants and Buffets
When it comes to Sandals resorts vegan dining options, you can find plant-based meals at both the restaurants and quick service spots around the resort. For vegan all-inclusive meals, don't worry about visiting a sit-down restaurant every time. There's always something available in the buffet. If there's something that you're missing from your meal, ask one of the helpful servers and they'll find it for you.
In addition to the buffet, there are a couple of other quick dining options that cater to vegans and vegetarians. The only places that I didn't find any vegan food was the hot dog cart (no veggie dogs yet, unfortunately) and the Jerk Shack.
Bayside Restaurant (Buffet Restaurant)
There's a good chance that you'll dine at the Bayside Restaurant at least once or twice daily. You'll find this buffet restaurant in the middle of the resort near the swimming pool. I had breakfast and lunch there and found a variety of foods to fill my plate. There are always vegan and vegetarian choices at the buffet.
There's always an abundance of fresh fruits and vegetables. The fruit bursts with flavor as it's freshly picked and doesn't come from far away (like our fruit does in Canada!). Plus, they sometimes serve hummus at lunch time, which is always super tasty. Another bonus of island life: being able to eat all of the fried plantains all the time.
Dino's Pizzeria Italiana
Pizza by the pool…yes, please! All of the pizzas at Dino's Pizzeria Italiana are freshly prepared, so feel free to order your pizza just as you like it. I asked for a vegetable pizza without the cheese (Sandals doesn't have vegan cheese, unfortunately). The pizza is thin and crispy, cooked in their wood fired stove. I chose all of my favorite vegetable toppings, and you can either order their Vegetarian pizza or make a masterpiece of your own.
Josephine's Gourmet Creperie
Josephine's Gourmet Creperie has vegan and gluten-free options, too. When you think about crepes, you probably assume there's lots of eggs and dairy in the mix. Just mention to the staff that you're vegan, and they'll make you a vegan crepe. You can inquire about the various fillings, whether it's a sweet or savory crepe you're after. I ordered a vegan crepe with bananas and chocolate, and it was absolutely divine.
Sandals Resorts Vegan Room Service
First, I loved getting room service for breakfast in the morning. You don't need to change out of your PJs or leave your room to eat first thing in the morning. Having breakfast out on the balcony every morning with amazing ocean views was absolutely perfect. For Sandals resorts vegan room service breakfast, you can order: bagels or toast with peanut butter or jam, hash browns, fresh fruit, juice, coffee and tea.
Good news, coffee lovers! There's delicious Jamaican Blue Mountain coffee served throughout the resort, and you can order a pot of it from room service. I ordered a pot every morning and sometimes in the afternoon as a midday pick-me-up.
Speaking of Sandals resorts vegan room service later in the day, there weren't too many items on the menu for dinner or snacks. However, I ordered bruschetta bread one day, and nachos with salsa on another occasion. They even asked if I wanted some plantain chips with my nachos, too. Yes, please! The staff at Sandals resorts really aim to make your vacation extra special, making it one of the top vegan all inclusive holidays.
Restaurants and Fine Dining for Dinner
You'll find the majority of the plant-based food in this Sandals resorts vegan guide at the sit-down dinner restaurants. There are options at nearly every restaurant right on the menu itself. Most of them will be marked as vegetarian. Simply ask your server if they're vegan or can be made vegan. Even if that particular item can't be made vegan, they'll find something else that's suitable for you.
At the following restaurants, I ordered almost everything straight off the menu without many modifications (other than removing the cheese in some cases).
Soy Sushi Bar (Japanese Restaurant)
Soy is the Japanese restaurant at the Sandals Grande St Lucian, and it's my favorite restaurant of them all. The sushi is fresh and delicious, there are loads of vegetarian and vegan options, and the drinks are so yummy.
Begin your meal with a fancy cocktail, like the Sake Cruise (sake, vanilla vodka, pineapple, cranberry, grenadine, Sprite). Select from many vegan options on the menu: miso soup, edamame, spring rolls, cucumber sushi rolls, and tofu salad. You don't need to modify any of these dishes as they're all naturally vegan. My only regret? Not dining at Soy more than once!
Bombay Club (Indian Restaurant)
Another amazing establishment at the Sandals Grande St Lucian is the Indian restaurant, Bombay Club. Indian food is notoriously vegetarian friendly, but Bombay Club has lots of vegan meals, too. You can order the following dishes straight off the menu without any modifications: Aloo Gobi (cauliflower and potato curry), Dal Basanti (yellow lentil dish), Vegetable Bullets (battered and fried veggies) and Vegetable Samosas.
Kelly's Dockside at Sandals Halcyon Beach
One evening, I ventured over to the Sandals Halcyon Beach. I dined at the recently renovated Kelly's Dockside, an over the water restaurant on a 150 foot pier. The ambiance of the restaurant is wonderful; it's the perfect atmosphere for fine dining by the water. There are twinkling chandeliers and modern decor inspired by seaside living. The cuisine infuses the delicacies of a seaside bar with Creole cooking.
Kelly's Dockside is a great addition to this Sandals resorts vegan restaurant guide. For an appetizer, I ordered the Grilled Octopus Bruschetta, minus the octopus (toasted ciabatta bread, topped with tomato, roasted garlic, cilantro, lemon juice, and extra virgin olive oil). There's a vegetarian/vegan main course, the Grilled Vegetable Stack (garlic & thyme marinated zucchini, peppers, scallions, carrots, tomato, onion, fried plantains, grilled polenta, pumpkin puree, and coconut emulsion).
Even though there isn't a vegan dessert on the menu, the staff prepared one for me as a special surprise. I ate a sweet and delicious bananas foster with sorbet and fresh fruit.
The Pitons Restaurant at Sandals Regency La Toc
On another occasion, I traveled over to another resort in Saint Lucia, the Sandals Regency La Toc. The open-air Pitons Restaurant is a fabulous addition to this Sandals resorts vegan dining guide. The restaurant actually looks like the famous Pitons themselves: it's a circular restaurant with a cone shaped wooden dome.
The Pitons restaurant takes inspiration from French, British and Indian cuisine, as well as the meals of the original inhabitants of Saint Lucia, the Caribs and the Arawaks. You'll find dishes prepared with lots of fresh fruits and vegetables at the Pitons. So, that's great news for the veg folks in the crowd!
To start, I had the Roots, Fruits & Leaves (a salad with mixed greens, radishes, tropical fruits, and a light citrus vinaigrette) – no modifications required. For my main course, I ate the Vegetarian Roti (seasonal vegetables, steamed white rice, mango chutney, and plantains), which is also vegan. Everything tasted very fresh and perfectly seasoned with the right amount of spice. It's great to have two meals straight off the menu that are already vegan/plant-based.
Vegan and Gluten-Free?
Seeking vegan and gluten-free meals? That's also not a problem. Even if you have strict food allergies, the staff at Sandals resorts takes that very seriously. You can request gluten-free and vegan meals without any issue. While I don't follow a gluten-free diet (so most of my meals likely have gluten in them), you will not go hungry if you need to eliminate animal products and gluten. Just inform the staff when you visit any restaurant and they'll help you.
Want to see more photos?
You can view all of our pictures from Sandals Saint Lucia at our travel photography album. Take a look and browse the buying options, too!
Book Your Trip to Sandals St Lucia
Even though it's not a 100% vegan resort, going to Sandals resorts is one of the top vegan friendly vacations. If you're looking for vegan all-inclusive trips, definitely consider heading to the Sandals Grande St Lucian or any other Sandals resort. You'll have a perfectly relaxing holiday where you won't need to worry about food. In fact, you'll have a very gourmet vacation experience!
In Saint Lucia, you can book your Sandals resort holiday at one of three resorts: Sandals Grande St Lucian in Gros-Islet, Sandals Halcyon Beach in Castries, and Sandals Regency La Toc in Castries. I stayed at the Sandals Grande St Lucian, but all three resorts are super dreamy and romantic. Can't decide which one? Check out what fellow travelers think about the Sandals Grande St Lucian, Sandals Halcyon Beach, and Sandals Regency La Toc.
Thanks so much to Sandals Resorts for hosting my stay.
What are the most vegan friendly all inclusive resorts you've visited?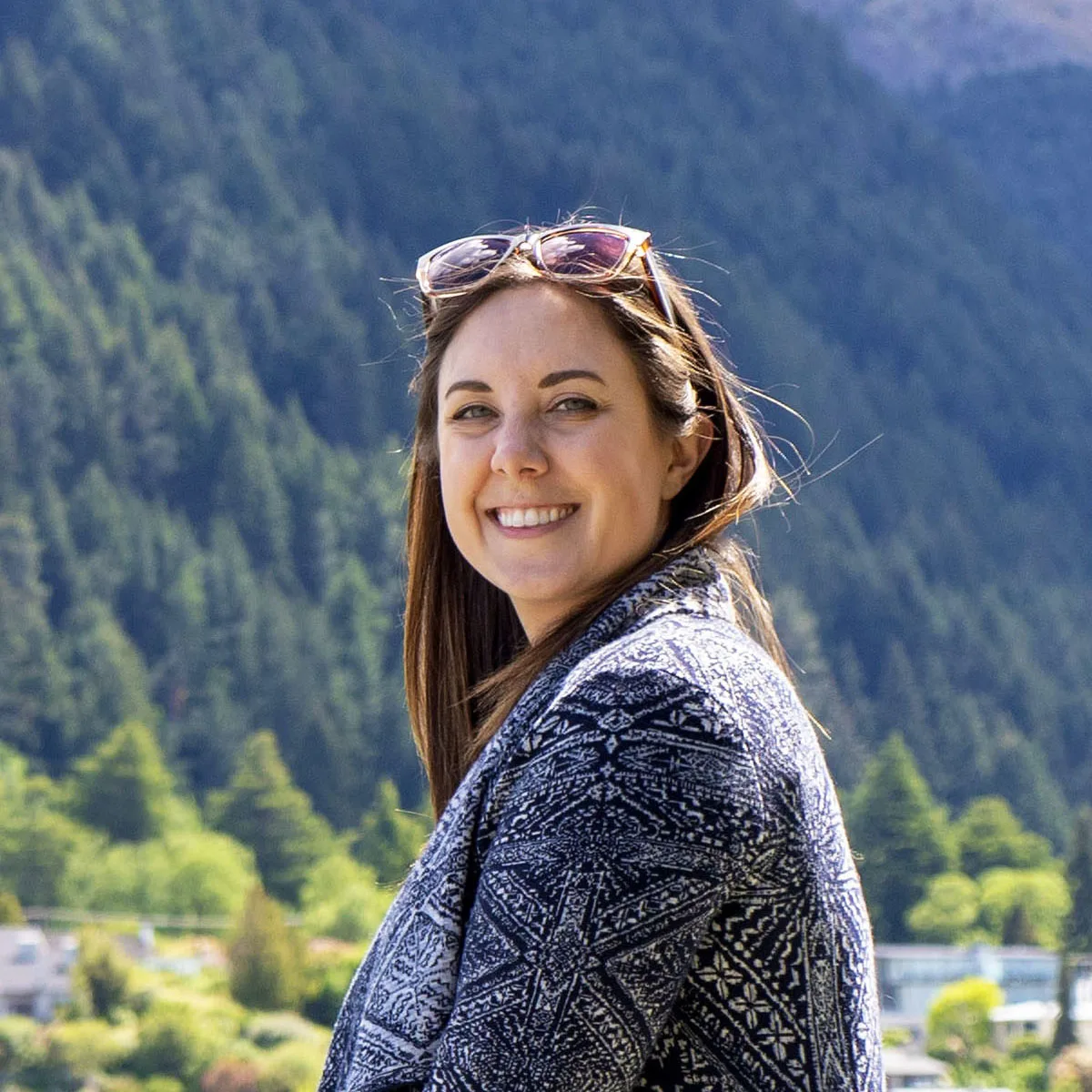 Lauren is the full-time travel blogger and content creator behind Justin Plus Lauren. She started Justin Plus Lauren in 2013 and has travelled to 45+ countries around the world. Lauren is an expert on vegan travel as one of the very first vegan travel bloggers. She also focuses on outdoor adventure travel, eco and sustainable travel, and creating amazing travel itineraries for cities and small towns.