This is the ultimate 7 days in Israel itinerary with a plethora of must see cities, ancient towns, historic sites and intriguing attractions. Whether it's your first time visiting Israel or your fiftieth, this is a jam-packed tour of Israel where you'll experience as much of this magnificent country as possible in a week.
I recently returned from Israel after going there for the first time, and this Israel travel guide showcases everything that I experienced there. These activities are some of the best things to do in Israel. This one week in Israel itinerary combines some "must visit Israel" bucket list attractions with lesser known yet awe-inspiring journeys.
Posts may be sponsored. Post contains affiliate links. I may be compensated if you make a purchase using my link.
In this Israel travel guide, I'm going to provide you with many useful tips after visiting this spectacular country myself. This Israel travel blog includes:
Getting to Israel and getting around
The best times of year to visit Israel
Arriving in Israel and airport security tips
7 days in Israel itinerary with detailed travel plans, Israel attractions, activities and tours
Where to stay in every location around Israel
7 Days in Israel Itinerary: Getting There
I flew direct from Toronto (YYZ) to Tel Aviv (TLV), arriving at the Ben Gurion International Airport. It's easy for many people around the world to travel to Israel because citizens from nearly 100 nations do not require visas for entry. Those from the European Union, Canada, United States, Australia, New Zealand, and many others can travel to Israel and stay for up to three months.
If you're looking for flights to Israel, be sure to compare flights to find the best rates with Skyscanner. Skyscanner offers so many flights from various providers and airlines, both direct flights and ones with stopovers, so you can find the best flight deals.
Self-Guided Trip Around Israel
Israel is not a big country and it's rather effortless to make your way from place to place. I recommend hiring a car in Israel because it gives you the freedom to travel everywhere, especially to the more remote spots that aren't reachable by public transportation. This is the best spot to compare the prices of car rentals in Tel Aviv in order to find the best deals.
If you plan to visit mostly big cities and towns, Israel has a fantastic network of public buses that should help you get from point A to point B. While I didn't take the public buses myself, there is an extensive network of buses that connect travelers across short and long distance routes. You can use Egged, Afikim, Metropolitan and Dan in conjunction with Google Maps to figure out how to get around.
In order to pay for public transit, you'll need to pick up a Rav-Kav card (at the airport, train stations or tourist information centers) and tap the card when you board the bus. Get the Rav-Kav app on your phone to preload the payments onto your card and travel with ease.
As Israel is a destination with layers upon layers of history, you may wish to travel with a licensed tour guide. As my trip was hosted by the Israel Ministry of Tourism, I benefitted greatly from the expert organizational skills and knowledge of Odelia Wainshtain. The Ministry of Tourism commissioned our professional tour guide, Ron Nitzan, who was an an encyclopedia of knowledge on anything relating to Israel, whether it's ancient history or present-day culture.
When to Visit Israel
We visited Israel in mid-January in the middle of the winter. For this Canadian girl, it was a wonderful escape from our blustery winters. Israel in January feels more like spring with flowers beginning to bloom and mild temperatures. Plus, it didn't rain once! Dress in layers as you'll need everything ranging from a light jacket and a sweater to a t-shirt, depending on the day.
If you're searching for warmer temperatures, visit Israel in the spring or the fall. The weather is pleasant, hot during the day and cooler at night. In the summer, it can get quite hot to the point of being uncomfortable at historic sites without any shade. For these reasons, I suggest visiting in the winter, spring or fall.
7 Days in Israel Itinerary: Day 1
You'll be arriving in Israel today, most likely in the early or late morning. The airport security at Israeli airports is one of the highest in the world, but it also means that these are among the safest airports in the world. Ben Gurion Airport in Tel Aviv is the most secure airport in the world, so you can feel completely safe as a passenger upon arrival and departure.
Since the airports are incredibly secure, the lines to get through customs are very long. Most likely, it will take you a couple of hours to reach security, answer their questions, and be on your way. To avoid the lengthy wait times, I suggest hiring a VIP service to avoid the security lines. We were fortunate enough to have this fast-track service at Ben Gurion Airport.
When we got off the plane, there was someone holding a sign with our names on it. From there, this person escorted us through the airport, past the long lines, and right up to security. We received our passport cards (in Israel, you receive a paper card with your photo on it instead of a passport stamp, and you'll need to keep this for some hotel stays and when you depart) and went past all of the line-ups to the baggage carousel.
In fact, we never ended up speaking with a customs agent at all! The VIP service took care of absolutely everything. We whizzed through the airport from the plane and it only took about 15 to 20 minutes. Even though there is an additional cost involved, it's worth every penny. Book your VIP service at Ben Gurion International Airport.
Have Lunch with a Local Family
Now that you're through airport security, you've met your driver or picked up your rental car, it's time to start this 7 days in Israel itinerary. Since you're probably feeling a little bit jetlagged, we're going to ease into the trip by participating in a couple of activities. Head out of Tel Aviv and into the countryside towards Reihan.
We stopped "Time for Bagels – Picnic Cafe on the Mountain" for a homemade lunch and wine tasting at the home of Yechiel and Dorite Shabi. Our small group of Canadian journalists and bloggers received such a warm welcome to Israel! When the weather is warmer, you can dine outdoors with beautiful views, but because it was a little bit colder out, we dined in their kitchen.
First, Yechiel gave us a tour of their farm, "Reihan Landscape Farm" and shared his visions for ecotourism, sustainability and coexistence. He showed us many native plants, including flowers, herbs and grapevines. We got to smell and taste some of the fresh herbs that are unique to the region. We also learned about how the plants could treat specific ailments. Then, we planted some of the grapes ourselves (it was very easy, just putting a stick in the ground basically!).
After our farm tour, we went up to the house for lunch. Dorite prepared several beautiful dishes, including freshly baked bagels. She also prepared a vegan salad and brought out vegan cream cheese for me. They grow as much as possible on their own property, including fruits, vegetables, olives, and they even make their own wine. Yechiel also showed us some ancient artifacts, such as an extremely old coin, which was really cool to hold in my hand! We also had Turkish coffee, sweets, and great conversation.
Thank you to Yechiel and Dorite for welcoming us into your home. On Fridays, the bagel shop is open for business and you can purchase freshly baked bagels and enjoy them up on the mountain. Meeting a local family and enjoying a meal is one of the most wonderful things to do when you arrive in a brand new country.
Visit the Baha'i Gardens in Haifa
For the afternoon, head to Haifa, a popular cruise ship port in Israel. The newly expanded Port of Haifa handles both cruise and ferry traffic, and it's also home to a large duty-free shopping facility for cruise guests. Cruise passengers can explore Haifa or take one of several excursions to Jerusalem, Tel Aviv, Nazareth or more.
If you only have a short period of time in Haifa, I suggest visiting the Holy Baha'i Gardens. The Bahai Holy Places and Gardens in Haifa (and Akko) are sacred places for Bahá'í pilgrims who travel here from all over the world. These magnificent gardens are open to all, no matter your faith, as serene and uplifting places to enjoy.
As Haifa is a very hilly destination, it's the perfect spot for a terraced garden. The Bahai Gardens are a staircase of 19 terraces extending up the northern slope of Mount Carmel. The main focal point of the gardens is the Shrine of the Báb with its gold dome, the resting place of the Prophet-Herald of the Bahai Faith.
You can take a self-guided tour of the Baha'i Gardens from the Main Entrance (80 Hatzionut Ave), the German Colony Plaza (21 Hagefen St) or the Balcony (61 Yefe Nof St.). If you're short on time, head straight up to the Balcony for stunning views from this lookout point.
Spending only an afternoon in Haifa is a bit of a whirlwind trip, and you'll only experience a small taste of what Israel's third-largest city has to offer. Other excellent things to do in Haifa include a stroll around the German Templar Colony, Wadi Nisnas (an Arab market with fresh produce and delicious falafel), and a cable car ride from Haifa's seafront to the Carmelite Monastery and caves.
Where to Stay in Haifa: Dan Carmel Haifa Hotel
The luxurious Dan Carmel Haifa Hotel has got it all: the perfect location with the best views and amazing amenities. It's quite possibly the best place to stay in Haifa. My room was spacious and stylish with a comfortable bed, a large desk, a flatscreen TV, a whirlpool bathtub, and even a little TV screen in the bathroom mirror.
But, let's talk about this view. One of the most beautiful scenic viewpoints was right from my hotel room balcony. You can see the Bahai Gardens straight across to the Haifa Port. From my balcony on an upper floor, I loved watching over the twinkling lights of the city by night. Since I was still feeling the effects of jetlag, I fell asleep really early that evening and had no issue waking up before sunrise. Watching the sunrise over the sleeping city was so magical.
The Dan Carmel Haifa Hotel had the best breakfast buffet out of any hotel this entire trip. The buffet is massive and you'll be spoiled for choice. A server asked if I was interested in ordering a cappuccino or an espresso beverage. I ordered an oat milk cappuccino without any difficulty. Then, she informed me that there was an entire vegan section tucked away at the back of the buffet. There were vegan cheeses, yogurts, protein shakes and more. It was one of the best breakfast buffet experiences I've ever had!
7 Days in Israel Itinerary: Day 2
After waking up in Haifa and enjoying a delicious buffet breakfast at the Dan Carmel Haifa Hotel, it's time for the second day of our 7 days in Israel itinerary. This will be another whirlwind day where we're trying to see as much as possible in the North of Israel, also known as Galilee.
It's easy to stick to the familiar destinations of Tel Aviv and Jerusalem, but I urge you to get outside of the major cities. This 7 days in Israel itinerary shows you that there's so much to explore in the northern part of the country, too.
We'll be departing Haifa and spending the morning in the Crusader port of Akko (Acre). Then, we'll spend a couple of hours in Nazareth, a late afternoon in the village of Kfar Kama, and ending our day at the Sea of Galilee in Magdala.
The Ancient City of Akko (Acre)
The unique city of Akko, also known as Acre, is one of the best places to visit in the Holy Land. Located on the Mediterranean coast, Akko is a UNESCO World Heritage Site with layers upon layers of history. This living city has existed continuously for approximately 4000 years and has been shaped by the Romans, Ottomans, Crusaders, Mamelukes, Byzantines, and British. Nowadays, there is a coexistent mixed population of Jews, Christians and Muslims.
Knights' Halls of the Hospitaller Fortress
The Old City of Akko is not to be missed during your week in Israel. You can discover the remains of the Crusader town both above and below street level. Extensive excavations continue as there's much to be uncovered. At the ancient Knights' Halls of the Hospitaller Fortress, you will learn about the ongoing excavations and see many artifacts from the old city.
Turkish Bath (Hammam Al-Basha)
As an Ottoman walled town, there are many mosques and baths that are well preserved and built on top over the old Crusader structures. Don't miss visiting the Turkish Bath (Hammam Al-Basha), a gorgeous bathhouse that was once a gathering place for high society. The visuals and sound productions at the Turkish Bath bring it back to life and allow you to imagine how it once was.
The Templars Tunnel
The Templars Tunnel is another main attraction of Akko. In 1994, an underground tunnel was discovered, which was once used by Templars to get from the port area into the fortress during times of battle. The Hospitaller Fortress was a major defensive site in Akko during the times of the Crusaders. You can walk through this 150 meters long underground escape passage, which is an impressive feat of engineering.
Old Town Souk
Last, don't miss the Old Town Souk. The local market in Akko is a lively experience with so many merchants selling spices, sweets, coffee, clothing and souvenirs. I loved how this market wasn't as crowded or overwhelming as some of the other ones we visited. I didn't feel pressured into making any purchases, and you could find some bargains, too. Be sure to try some pomegranate or pistachio Turkish Delight.
While a half day in Akko is far too quick, it's enough time to see the city if you're visiting Israel in 7 days and need to get all over the country. If you could extend this trip to 10 days in Israel or even 2 weeks in Israel, I suggest spending a night or two in Akko. Stay at Arabesque Arts & Residency in the Old City of Acre. It's a stunning property that's beautifully restored and maintained.
Nazareth
We spent the early part of the afternoon in Nazareth, one of the most important destinations for Christians in Israel. Located in Galilee, Nazareth is the hometown of Jesus and the Holy Family. It's also the largest Arab city in Israel as two thirds of the population are Muslim. Again, spending only a couple of hours in Nazareth isn't ideal. I suggest spending an entire day and evening here if you are able to extend your itinerary to 10 days in Israel or 2 weeks in Israel.
Basilica of the Annunciation
The most popular attraction to visit in Nazareth is the Basilica of the Annunciation. This modern church, constructed in 1969, is the focal point of Old Town Nazareth. Christians believe that this is where the Virgin Mary lived with her husband, Joseph. This is also the site of the Annunciation, where the angel Gabriel appeared before Mary to tell her that she would give birth to Jesus, the Son of God.
When you visit the Church of the Annunciation, be sure to venture down to the lowest level, the Grotto of the Annunciation. This is where the ruins remain from former Byzantine and Crusader churches. The Grotto of the Annunciation is also thought to be the site of Mary's childhood home.
Other Notable Places to Visit in Nazareth
After our visit to the Basilica of the Annunciation, we made a quick stop at the Synagogue Church. It's a small, unassuming building, but may have been a place where Jesus once prayed and preached.
Visit the markets in town if you have the chance, too. After walking through the market, we stopped at a town square, home to the largest Christmas tree in Israel. Even though we were well into January, many Christmas decorations were still on display around the country.
Before leaving Nazareth, we learned about Mary's Well, an important water source during ancient times. The current structure is a reconstruction of what existed during the Medieval times. According to Greek Orthodox, this is the site where Gabriel appeared to Mary to announce that she would give birth to Jesus.
Circassian Village of Kfar Kama
In late afternoon, we traveled to the Circassian village of Kfar Kama for lunch and to learn about Circassian culture. Kfar Kama was founded in 1878 by Circassian immigrants from the Caucasus Mountains. They were forced to leave home by the Russian Empire. Their thousands year old culture is well preserved in Kfar Kama as their language and traditions are alive and well through its citizens and new generations to come.
Kfar Kama is one of two Circassian villages in Israel, and it was named as one of the "Best Tourism Villages" by the United Nations' World Tourism Organization. First, we stopped for lunch at The Kitchen of Susi who prepared a home cooked, authentic Circassian meal. I enjoyed hummus stuffed dumplings, roasted cauliflower with tahini, and lentil soup.
After enjoying some Turkish coffee, our wonderful host, Aibek Napso, took us on a short guided tour of Kfar Kama. This included a stop at the Circassian Heritage Center and Museum, an 130-year old traditional building, filled with ancient artifacts and important information about Circassian culture.
We went on a stroll around the village's narrow streets to learn more from Aibek, an absolute wealth of knowledge about Kfar Kama and all things Circassian. We admired the old buildings and learned some intriguing and entertaining stories about daily life in Kfar Kama through the ages. Kfar Kama also hosts festivals and cultural events, such as their annual Almond Festival.
Where to Stay: The Magdala Hotel
After Kfar Kama, travel to Migdal to spend the night on the Sea of Galilee at the Magdala Hotel. The Magdala Hotel is one of the most interesting and unique hotels because there's an archaeological site right on the property.
The hotel itself is modern and brand new with clean and comfortable rooms. My room had a small patio overlooking a central courtyard and garden. There are also rejuvenating Dead Sea bath products, too. While the rooms themselves are luxurious with everything you could possibly need, I am more interested in sharing the incredible archaeological finds from the recently discovered first century town of Magdala.
The Magdala Stone was unearthed here, which is likely the earliest known artistic depiction of the Second Temple. A replica sits in the hotel lobby within a glass display case. The hotel lobby also houses an original 1st century fountain that was originally located in the port marketplace of Magdala.
The oldest synagogue in Galilee was discovered here in 2009, adorned with color mosaics and frescoes. Coins from years 5-63 AD have been found within this 1st century synagogue. When you stay at the Magdala Hotel, you'll also receive complimentary access to the archaeological park on site. I highly recommend taking a guided tour so you can learn more about this fascinating ancient place. We took our tour the following morning after a restful night's sleep at the Magdala Hotel.
7 Days in Israel Itinerary: Day 3
For day three of this 7 days in Israel itinerary, depart the North of Israel and venture down to the Judean Desert. We'll proceed south along the Sea of Galilee and Gilead Mountains, along the geological rift valley and the Jordan River towards the Dead Sea, the lowest point on Earth.
We'll stop at a couple of notable historic and natural sites along the way, Bet She'an National Park and Ein Gedi Nature Reserve. Before our final destination of Ein Bokek at the Dead Sea, we'll take an adventurous jeep tour of the Judean Desert.
Bet She'an National Park
Bet She'an National Park (also Beit She'an or Beth-shean) is home to the amazing ruins of the ancient Roman and Byzantine city of Bet She'an. It's one of the oldest cities in the region with twenty layers of settlement, going back 6000 years. I had no idea that these incredible ruins existed before visiting Israel, so make sure you include them on your 7 days in Israel itinerary.
The city began its prominence during the Copper Age, and throughout the ages has been under Egyptian, Greek, Roman, and Byzantine rule. As Bet She'an was once a Roman city, its excavations have revealed public streets, bath houses, and theaters.
While the excavations are ongoing, it is believed that it is one of the most impressive uncovered Roman cities in the Middle East. So far, only 1/10th of the ancient city has been excavated. The site is currently on the tentative list to become a future UNESCO World Heritage Site.
Some of the interesting places you'll see when you visit Bet She'an National Park include the 2nd century CE Roman theater, the ruins of the Western bathhouse from the Byzantine period, the reconstructed cardo (Roman street with the remains of columns and buildings), the ruins of a large Roman temple, as well as many mosaics, columns and more.
Ein Gedi Nature Reserve
Driving from Bet She'an National Park, we continued to En Gedi Nature Reserve (or Ein Gedi), the biggest oasis in Israel. We went for a short hike here to see waterfalls and springs at the base of massive rocky cliffs. There are over nine hiking trails in total that range from a half hour to a full day trip. We spent a couple of hours here in total, hiking from the entrance towards the David Spring and David's Waterfall.
You'll walk along a well-marked trail to the wadi, which is a low, dry valley or dry river bed. It's amazing to see so much water flowing around the lush greenery in the middle of the red rocky cliffs and the desert. As you continue your ascent, you'll spot several waterfalls along the way. The oasis exists year round, thanks to the many streams and springs.
You might also see some of the wildlife that calls Ein Gedi Nature Reserve home, like ibexes and rock hyraxes. En Gedi has one of the largest ibex herds in Israel, as well as birds of prey, wolves and foxes. I loved that we included a little hike on this 7 days in Israel itinerary, though you could add an extra day to your plans and make it a half day or full day hike quite easily.
Jeep Tour of the Judean Desert
From En Gedi Nature Reserve, we drove towards the Dead Sea where we'd be staying that night. Before venturing to the hotel and the Dead Sea itself, it's time for a nearby desert adventure. What better way to experience the Judean Desert than by safari truck?
It was an exciting (and bumpy!) ride to experience this brilliant scenery. Our guide, Eitan of Haela Tours, stopped the vehicle along the way to share more about the region. We took an hour-long tour exploring the Judean Desert by admiring the scenery both up close and afar. These safari trucks can seat between 30 and 45 people, though it was just our small group of five that embarked on the tour that day.
We sampled wild plants from the desert and got up close to the rocky cliff surfaces, which is partially made up of salt. This desert is right next to the Dead Sea, so it's not surprising that there's so much salt in the landscape. You can see the big chunk of salt in my hand in the photos, which Eitan grabbed directly from the rocky surface.
Float in the Dead Sea
One of the best places to float in the Dead Sea is at Ein Bokek Beach. I'll tell you a little more about our hotel in the next section. We were able to walk straight from our hotel and down to the waters of the Dead Sea. The Dead Sea is a very special place on our planet and I feel very fortunate to have experienced this bucket list activity. It was one of my favorite things to do on this 7 days in Israel itinerary.
The Dead Sea is the lowest point on earth and it is the world's deepest hypersaline lake. Its waters are 430 meters below sea level and drop by about 1 meter annually. Due to the high amounts of salt in the water, it's impossible to dive down into the waters. Once you enter the water, you can't help but float to the top of the water's surface!
Unlike some other areas of the Dead Sea, the bottom of the sea here isn't particularly muddy. There is a sandy beach and you'll be able to feel the bits of salt beneath your feet as you walk out into the water. This means that you won't be able to partake in a natural mud bath from this spot, but I found that the super salty waters were therapeutic enough. It's also home to a really unique feature that I checked out the following morning.
Some tips before you swim and float in the Dead Sea: don't put your face underwater or more specifically, don't get the water in your eyes. It's extremely salty and it will really sting your eyes. Also, you don't want to shave before entering the water as it will sting, too. The salty waters of the Dead Sea will help treat skin conditions, as well as arthritis and asthma due to the higher oxygen levels in the air surrounding the Dead Sea.
Where to Stay in Ein Bokek: Isrotel Nevo Dead Sea
You can't get much closer to the Dead Sea than this! The Isrotel Nevo Dead Sea Hotel in Ein Bokek is directly across the street from the Dead Sea, so it's easy to walk from the hotel and right into the sea. There's a complimentary beach area for hotel guests with loungers, and there are bathrobes in every room. Wear your bathrobe and your bathing suit and head outdoors for a float.
The hotel itself is bright and luxurious. My room had everything I needed for a comfortable stay, and there was even a box of delicious dates in my room upon arrival. The balcony of my room overlooked the outdoor swimming pool and hot tub, though I could also see the Dead Sea through the palm trees.
The Isrotel Nevo Dead Sea Hotel offers relaxing and therapeutic experiences at the hotel's Esprit Spa. I enjoyed a little massage during my stay, and you can also opt for dozens of different body and beauty treatments, including those with the famous Dead Sea mud. There's a pool that uses water straight from the Dead Sea if you want the water's benefits but don't feel like walking down to the waterfront itself.
7 Days in Israel Itinerary: Day 4
On day four of this 7 days in Israel itinerary, travel to Jerusalem and spend two days there. On your first day in Jerusalem, visit some of the most important historic attractions and religious sites, from the City of David to the Western Wall Tunnels. Then, frequent some of the city's markets and the Church of the Holy Sepulchre.
Mushroom Salt Formations at the Dead Sea
The mushroom salt formations of the Dead Sea are a natural phenomenon completely unique to the Ein Bokek area of Israel. You'll only find these formations here! I decided to walk from my hotel in the morning to get a closer look.
Known as Pitriot (mushrooms in Hebrew), these are salt medallions that have naturally formed in the Dead Sea. You can walk out to some of them directly from the shore. Many of them interconnect, so it's easy to step from one mushroom to the next.
From the perspectives of this Canadian girl, it almost looks like snow covers the shores of the beach. But, it's all salt on these shorelines! There's no cost to walk to the beach, simply walk up to the mushroom salt formations and enjoy this magnificent natural wonder.
City of David, Jerusalem
After driving to Jerusalem, our first stop is the ancient City of David. It dates back over 3000 years as a fortified and impressive Canaanite city. This archaeological site is considered to be the original settlement of Jerusalem during the Bronze and Iron Ages. David founded this city as the capital of a powerful kingdom. His son, Solomon, built the Temple on the summit of Mount Moriah.
Today, you can visit the City of David National Park on the eastern ridge of ancient Jerusalem, next to the Western Wall. Admire the spectacular views upon your arrival and discover the Mazar Excavations, a public structure dating back to the Judaean kings.
Venture underground to see and learn about the underground water system. This ancient water system connects to the Gihon Spring. Witness Warren's Shaft, the Spring House, and the Canaanite Pool. You can walk through Hezekiah's tunnel (with a water depth up to 70cm) or alternatively, walk in the dry Canaanite channel.
The Western Wall and the Western Wall Tunnels
The Western Wall in Old Jerusalem is one of the most sacred places on earth to people of faith. When you visit, there are two sections of the Western Wall: the men's section and the women's section. Many visitors stayed for a long time and prayed at the wall. While I am not a religious person, I placed my handwritten note into a crack of the Western Wall with my own wishes and intentions.
Afterwards, we embarked on a guided tour of the Western Wall Tunnels, which are continually being excavated. While the Western Wall Plaza is merely 70 metres long, the tour of the Western Wall Tunnels allows visitors to reach the segments of the Wall hidden from view (the Western Wall actually stretches about half a kilometre!).
We walked through ancient and fascinating subterranean spaces with exquisite archeological findings, like large stone arches, water pits, and an ancient water aqueduct. The excavations are always ongoing in the Western Wall Tunnels, so you could visit a year from now and see new findings.
The Arab Market (Arab Souk)
The Arab Souk, or market, is the mercantile heart of Jerusalem from the days of the Ottomon Empire up until present day. You can taste local food here and go shopping for souvenirs as well. In many of the markets in Jerusalem, you'll tend to find similar souvenirs over and over again, so don't be afraid to haggle the prices down.
Our group stopped for lunch at Al Buraq restaurant, just outside the Western Wall. I enjoyed some really delicious falafel inside a pita, as well as coffee. I also ordered a lentil soup that arrived cold, so I can't say that I recommend that menu item. The falafel was really yummy and I enjoyed that there were fries stuffed into the pita, too.
Cardo, an Ancient Roman Street
Cities of the ancient Roman Empire had streets called "Cardo" that were decorated with stone columns. Jerusalem had its very own Cardo inside the Jewish Quarter. Evidence that a Cardo existed in Jerusalem was discovered on a mosaic map of Jerusalem on the floor of a Byzantine church in the Moav Mountains.
Eventually, this ancient Roman street was uncovered during excavation work. The north side of Cardo, from Damascus Gate to David Street, was built in the Roman times. The south side of Cardo was built in the 6th century by the Byzantine Empire. You can walk on the Cardo much like those in ancient Jerusalem once did.
Church of the Holy Sepulchre
The Church of the Holy Sepulchre is one of the most sacred sites according to Christians. This is the place where Jesus was crucified (the Calvary), buried, and resurrected. This church was the busiest place that we visited in Israel. It was packed! Christians from all over the world visit Jerusalem for the opportunity to enter this special holy site.
When you enter the church, you'll immediately come across the Stone of Anointing. This is believed to be where Jesus' body was prepared for burial. However, this tradition was first recorded in the 12th century, and the present day stone was only added in 1810 CE.
It's also possible to visit the Tomb of Christ, although it was about a 2.5 hour wait time when I was there. We only stopped at the church briefly, so we did not visit. This is believed to be the place where Jesus lay buried for three days before rising from the dead.
The church itself is rather unassuming from its exterior, and it is rather dark and mysterious when you enter. There are a maze of 30+ worship spaces and chapels inside with elaborate ornamentation and decoration. This is a popular place of worship and you will likely encounter crowds of visitors looking to pay homage to their savior.
Hamotzi Restaurant
Hamotzi Restaurant is an Algerian restaurant offering innovative dishes and tantalizing aromas. The chef combines traditional North African cuisine with local flavors that are influenced by his upbringing in the Musrara neighborhood. At the same time, his culinary influences are also drawn from his travels around the globe.
There are several vegan dishes on the menu, like hummus, handmade bread, market salad, an Algerian Maakoud (fried leek and potato pie), falafel, fried cauliflower and tahini, and more. The food is fresh and tasty, and the service is fantastic. Plus, the restaurant has an elegant ambiance, located inside an ancient building.
Machane Yehuda Market at Night
We embarked on a night tour of the Machane Yehuda Market in Jerusalem, also known as "The Shuk". This market was alive with energy, especially at popular spots like Beer Bazaar with 100 types of Israeli craft beer.
Discover the street art, the little grocery stores, tea shops and spice stalls. You can go bar hopping and taste yummy street food, like baklava and empanadas, from the stalls that stay open late. Those working at some of the bars will try to lure you into their establishment with a free shot, though it's up to you whether you decide to stay and drink there.
Where to Stay in Jerusalem: YMCA Three Arches Hotel
The YMCA Three Arches Hotel is a landmark in itself in Jerusalem! Designed by the same architect who designed the Empire State Building, the hotel offers a combination of old world charm and modern hospitality. Inside and out, it's an architectural stunner and the lobby is artfully designed. The walls are lined with colorful works by Israeli and Palestinian artists. I stayed here for two nights in Jerusalem.
The rooms themselves are rather no frills, but you have everything you need for a great place to rest your head at night. I loved opening my window to view the city streets by morning and night. Even though you're in the middle of it all, the hotel is very quiet at night and it's easy to enjoy a restful night's sleep.
The YMCA Three Arches Hotel has a 152 foot bell tower with incredible panoramic views from the top. Simply ask the concierge and he will provide you with the opportunity to take the elevator to the top (2 people minimum, 5 people maximum). Of course, when you stay at the YMCA Three Arches Hotel, you have full access to the swimming pool, gym and classes at the YMCA. This sports center is the largest of its kind in the Middle East.
7 Days in Israel Itinerary: Day 5
For day five of this 7 days in Israel itinerary, we'll discover an alternative side of Jerusalem by visiting the Islamic Art Museum, an inventive cafe, a fashion designer's shop, and a state-of-the-art distillery. In the afternoon, we'll visit one of the most important memorials in the world, the Yad Vashem Holocaust Memorial.
Museum for Islamic Art
The Museum for Islamic Art is dedicated to the preservation and display of Islamic art and archaeological artifacts from across the ages. It's the only museum of its kind in Israel and one of the most important Islamic art museums in the world. There are treasures from Egypt, Syria, Iraq, Iran, Turkey, Afghanistan and India, and even Spain.
We toured a special exhibition during our visit, devoted to the history of paisley. This centuries-old pattern began in Persia as a symbol of nobility. It became wildly popular in Europe and it's still commonly used nowadays, even by pop culture icons. There are so many fantastic stories and mesmerizing paisley motifs throughout this gallery.
For something a little different, the Museum for Islamic Art also hosts one of the most impressive watch collections in the world. These watches belonged to Sir David Salomons, the daughter of the museum founder, Vera Bryce Salomons. She has the watches on display in memory of her father. One of the rarest watches in the world is the Marie Antoinette watch, a stunning piece and priceless artifact.
Nocturno Cafe
Nocturno Cafe is a vibrant cafe with an innovative menu. This cafe transforms into a lively venue by night for music and the arts. Enjoy musical performances, standup comedian acts, slam poetry, dancing and themed nights.
For over 20 years, Nocturno Cafe has been a welcoming cultural establishment for students and intellectuals. On the top floor, you'll find several small boutiques with eco-friendly and vegan-friendly products.
The menu is very inventive and almost every dish can be prepared vegan. They serve Israel's cutting edge "vegan egg" product. I dare you to taste the difference between a vegan fried egg and an actual egg. It's incredible! You can also order a vegan Shakshuka, the vegan Redefine burger, a full vegan breakfast and more. Their coffee is one of the best I had in Israel, too.
Fashion Designer, Anat Friedman
Anat Friedman is a fashion designer and you'll find her shop just down the street from Cafe Nocturno. Anat's boutique clothing and accessories shop is located on the Bezalel pedestrian street in Jerusalem.
While Anat always loved painting and drawing while she was growing up, she transferred those skills and her passion into the field of design and fashion. She creates all of her original works and designs in her studio above her shop. Everything is designed and manufactured in Israel.
Thinkers Distillery
While there are many breweries and wineries in Israel, there aren't many distilleries. After all, it's hard to find a good source for water in the middle of the desert. Thinkers Distillery is not your average distillery; in fact, they combine their passion for spirits with technology, chemistry and science. They've developed their own systems for turning air into the water for their spirits, which is both revolutionary and eco-conscious.
We sampled a few of their products, like the Jerusalem Dry gin, the Israeli Sunset gin, their vodka and their Dew of B'dolah bourbon. I actually really enjoyed all of them, but the bourbon was my favorite. The bottles are really beautiful, too, and these would make fantastic gifts. Unfortunately, you can't buy Thinkers Distillery products in Canada just yet, so you will need to go to Jerusalem to try it.
Yad Vashem
Yad Vashem is the World Holocaust Remembrance Center, and it's somewhere you need to visit when you travel to Jerusalem. It exhibits the history and narrative that led to the Holocaust, one of the most horrific events of human history. Yad Vashem is one of the world's leading museums, and it is open to the general public, free of charge (you must reserve your visit in advance).
The Holocaust History Museum has nine interactive galleries with displays presenting the Holocaust through films, photographs, letters, documents and personal items. The museum leads to the Hall of Names, a space containing over three million names of Holocaust victims. Visitors can still submit names to the memorial and search through the records.
At Yad Vashem, you can also visit the Children's Memorial, which pays tribute to the 1.5 million children who died in the Holocaust. There's also the Garden of the Righteous Among the Nations that honors non-Jews who chose to save Jews from the ongoing genocide, even if it meant putting themselves at risk. Yad Vashem is an absolute must visit place when you're planning your 7 days in Israel itinerary.
First Station and Adom Restaurant
First Station is a center with shops, restaurants, and culture (music, arts and festivals), built on the foundations of the historic Jerusalem train station. I loved walking around First Train Station to check out the vendor stalls. There's also a natural grocery store with many vegan food products.
Adom Restaurant has a magical ambiance and elegant atmosphere. Located inside the old train station itself, the architecture is very special with its vaulted ceilings and original windows. While there's a wide variety of dishes, there menu is Mediterranean influenced. There's a focus on fresh and seasonal ingredients.
It's easy to dine at Adom as a vegan. There are always vegan specials on the menu, as well as the Redefine meat burger. Redefine is an Israeli company that's developed an innovative 3D-printed vegan meat product that tastes much like the real deal.
7 Days in Israel Itinerary: Day 6
It's our last morning in Jerusalem on this 7 days in Israel itinerary. We will make a couple of stops on the outskirts of Jerusalem before driving to Tel Aviv where we'll spend two nights. As we are traveling to Tel Aviv on Friday, we will be welcoming Shabbat in the evening.
House of Wheels (Beit Hagalgalim)
Before leaving Jerusalem, we visited an amazing organization called House of Wheels (Beit Hagalgalim). They provide programming for children and young adults with disabilities, as well as opportunities to develop and grow.
Beit Hagalgalim (House of Wheels) has so many dedicated volunteers, and it's a second home for all of its members, with and without disabilities. We met graduates of the program who went on to be employed by House of Wheels.
Then, we participated in a workshop ("The Rolling Experience") which showcases the challenges that come with navigating the city in a wheelchair. The workshop encourages conversation and a call for change regarding accessibility. This was a very unique experience for our 7 days in Israel itinerary and I'm really happy we visited.
Nevo Winery
Nevo Winery is a beautiful boutique winery in the Judean Hills, about a half hour outside of Jerusalem. We received such warm hospitality and learned about the winery as we drank wine, and ate bread and cheese (they had vegan cheese for me!). When you're making your 7 days in Israel itinerary, be sure to include at least one winery (and Nevo Winery is my top pick).
Then, we ventured into an old bomb shelter on the property that's repurposed as a barrel room. I'm pretty sure this is the only winery I've visited that's inside a bomb shelter. You can drink wine straight from the barrels. It's such a fascinating winery, and the wine itself is quite lovely, too.
Carmel Market, Tel Aviv
Welcome to Tel Aviv! It's hard to pick favorites, but Tel Aviv really stole my heart. It's a lively, progressive, vegan-friendly city with incredible architecture, public art, and interesting neighborhoods. Our first stop was the Carmel Market, the largest and busiest market (or shuk) in Tel Aviv.
You'll find the freshest produce, fragrant spices, souvenirs, clothing, food products and pretty much everything under the sun here. The hustle and bustle of this marketplace is alive and well, and you will need to brave the crowds in order to visit.
There's so much going on here that will awaken all of the senses. There's colorful pomegranates on display, street vendors beckoning you to their booths, and aromas of spices and street food being prepared. It can be a little bit intimidating. Know in advance that it will be really busy. Try to take it all in and go with the flow on your trip to the Carmel Market.
Arts and Crafts Market at Nachalat Binyamin
The arts and crafts market at Nachalat Binyamin takes place on Tuesdays and Fridays. Up to 200 artists and artisans set up booths along the street selling their unique handcrafted wares. It's the largest arts and crafts market in Israel.
The artists need to be approved first in order to sell their products here. Everything must be unique, original and handmade. The artist themselves must be present and the only ones selling their crafts. Therefore, only the highest quality items make the cut.
The Nachalat Binyamin Market is down the street from the Carmel Market, so it's easy to visit both if you're there on a Tuesday or Friday. I loved seeing the hand painted pottery, the handmade puppets and toys, and there was also some really interesting art created from upcycled books.
Neve Tzedek Neighborhood to the Old Train Station
It's time to go for a stroll in Tel Aviv! Walk through the Neve Tzedek neighborhood and down to the Old Train Station. There are many boutique shops, cafes, restaurants and more. We spotted some Bauhaus architecture among other architectural styles.
One of the best things to do on your 7 days in Israel itinerary is simply walk around and absorb your surroundings. I stopped for a vegan gelato along the way, though you may feel like getting a coffee or a tea. Admire the picturesque narrow alleyways and discover colorful street art. I loved seeing all of the cats, most of all!
Messa Restaurant
Messa is one of the leading restaurants in Israel, and Conde Nast featured it as one of the best and "hottest restaurants in the world". The chef-designed menu is a fusion of flavors from the Mediterranean, France, Italy and Asia. There's a warm and intimate atmosphere here. It's ideal for a romantic dinner with your partner or dining with a group of friends.
Messa has a separate vegan menu with several starters and salads. For the main course, you can choose from a soba noodle dish, a vegetable dish with mushrooms or what I ordered, the Swiss chard tortellini with pumpkin cream.
There's also a vegan dessert, "Costa Rica Memories": Vanilla and coconut panna cota, orange caramel, semolina crumble and olive oil crumble, blood orange sorbet, raspberry crunch. It was heavenly!
Where to Stay: Dan Tel Aviv Hotel
Without a doubt, the Dan Tel Aviv Hotel is the best place to stay in Tel Aviv. It's been frequented by many celebrities over the years, Paul McCartney, Madonna and Lady Gaga, to name a few. Their autographs grace the tiles in the front entranceway. The Dan Tel Aviv Hotel offers the ultimate in luxury during your stay in the city. In fact, it's one of the "Leading Hotels of the World".
The location can't be beat. The hotel faces the Mediterranean Sea and you can enjoy spectacular sunset views right from your room. Walk out of the hotel and you're steps from the city's boardwalk and its beautiful beaches. You can walk from the hotel to many neighborhoods of Tel Aviv, like the Old Tel Aviv Port, Old Jaffa and Neve Tzedek.
The rooms at the Dan Tel Aviv Hotel are modern and spacious with the best amenities, like a Nespresso machine. The breakfast was very delicious, as I discovered that they are at the Dan Hotels. If there's one place where you must stay in Tel Aviv, it's the Dan Tel Aviv Hotel.
7 Days in Israel Itinerary: Day 7
On our last day in Tel Aviv on this 7 days in Israel itinerary, we'll be frequenting some of the diverse neighborhoods of Tel Aviv. We'll spend the morning touring around Old Jaffa, an ancient seaport mentioned in the Bible. In the afternoon, we'll embark on a graffiti tour of the Florentin neighborhood. Then, we'll taste some of the delicious vegan food that makes Tel Aviv the "Vegan Capital of the World".
Old Jaffa
Jaffa (Yafo) is one of the world's oldest ports and where Tel Aviv originated. This is one of the most charming areas of Tel Aviv with its narrow alleyways, old architecture and picturesque scenes. Wandering around is one of the best things to do in Jaffa with new surprises around every turn.
The history here goes back for 4000 years and it's referred to in the Bible. Old Jaffa is the site of Simon the Tanner's home where Peter had his vision about clean and unclean foods. The Old City itself has been renovated in recent years, so it's a pretty popular tourist attraction. In the morning, we didn't run into many people and had it mostly all to ourselves.
You can go shopping here at artist's galleries and studios. Or, simply grab a coffee and go for a walk along the waterfront. The Jaffa Port itself has a wide array of cafes and restaurants. It's also a really amazing place to watch the sunset. Visiting Old Jaffa is a must for your 7 days in Israel itinerary.
Aja Restaurant
Aja is a vegan restaurant in Tel Aviv that I absolutely adored. It's just a small place with a few places to dine indoors and one little table out front. Their menu is available daily on their Instagram page. Get out your translation app if needed!
It's an unpretentious, unique dining spot with a small menu, but it's really one of the best vegan meals I've ever had in my life! You must try the pasta dish. It's perfectly seasoned and stuffed with vegan cheese. I'm still dreaming about this meal.
Tel Aviv Graffiti Tour
Tel Aviv has so much interesting graffiti and colorful street art. I highly recommend taking a graffiti tour when you travel here. We toured around the Florentine neighborhood, checking out the beautiful street art with some really intriguing stories behind them.
Street art and graffiti demonstrates how a city is continually changing. The art can reflect politics, popular culture, represent members of the community, or simply display a beautiful animal or colorful creation. Works of art are always being altered, added to, or destroyed. Graffiti covers up other graffiti. Regardless, it's an open air museum that's open to the public by day and night.
Our graffiti tour was hosted by Jigi, a local musician and graffiti artist himself. We saw a couple of small works of street art by Jigi on our tour. Feel free to reach out to Jigi to arrange a tour. You can also book your graffiti tour of Tel Aviv here, also led by a street artist.
Then, we even got to spray paint our own graffiti on the practice wall. While I have taken some graffiti tours in the past, I've never actually been able to try it for myself! I loved this special, personalized touch to the tour. It was such a nice surprise. Do you like the cat that I painted on the wall?
Meshek Barzilai Vegan Restaurant
Meshek Barzilai is one of the best vegan restaurants in Tel Aviv. It's an inventive farm-to-table restaurant that showcases just how delicious vegetables can taste. They also serve several plant-based meaty dishes that taste very similar to their animal-based counterparts.
The main courses range from vegan pizza and veggie burgers to masala dosa and steaks. Their tempting appetizers feature pates, salads, breads and antipasti. There's something for every taste on the menu at Meshek Barzilai. The meals are so fresh, sensational and comforting. This is the perfect restaurant for a date night or a gathering with family and friends.
Nightlife Tour of Tel Aviv
For your final night in Tel Aviv, why not take a Tel Aviv Pub Crawl Tour? Tel Aviv is famous for its legendary nightlife, and your tour guide knows all the best spots. Visit Tel Aviv's best bars and clubs with VIP perks that include skip-the-line entry and special access.
There are also drink specials and free shots at every bar. You'll visit four or five spots around town and meet many fellow travelers, too. Your guide will give you a local's insights to nightlife in Tel Aviv and tell you about some of the unique beverages that you'll find in Israel. Book your Tel Aviv Pub Crawl Tour.
I hope you enjoyed my 7 days in Israel itinerary and find it useful to help plan your trip. Like I mentioned earlier, this 7 days in Israel itinerary can be expanded to 10 days in Israel or 14 days in Israel if you don't want to feel rushed. This is a really fast-paced itinerary, but you can see everything in a week (I did!).
Want to see more photos of Israel?
View all of our travel photography in one place! You can browse and buy any of our pictures in the form of canvas prints, things for the home, and more!
Don't Leave Home Without Travel Insurance
Don't take any risks when it comes to travel insurance. It's best to be fully covered in case of emergencies, accidents or you require medical attention. Travel insurance is not expensive and it covers you in case anything happens. You just never know! I love using Safety Wing for travel insurance for many reasons, including the fact that you can even purchase insurance when you're already away from home!
Need Travel Insurance?
You should never leave home without travel insurance! Check out the best rates to make sure you're covered in case of an emergency or accident.
Thank you so much to the Israel Ministry of Tourism for hosting my visit.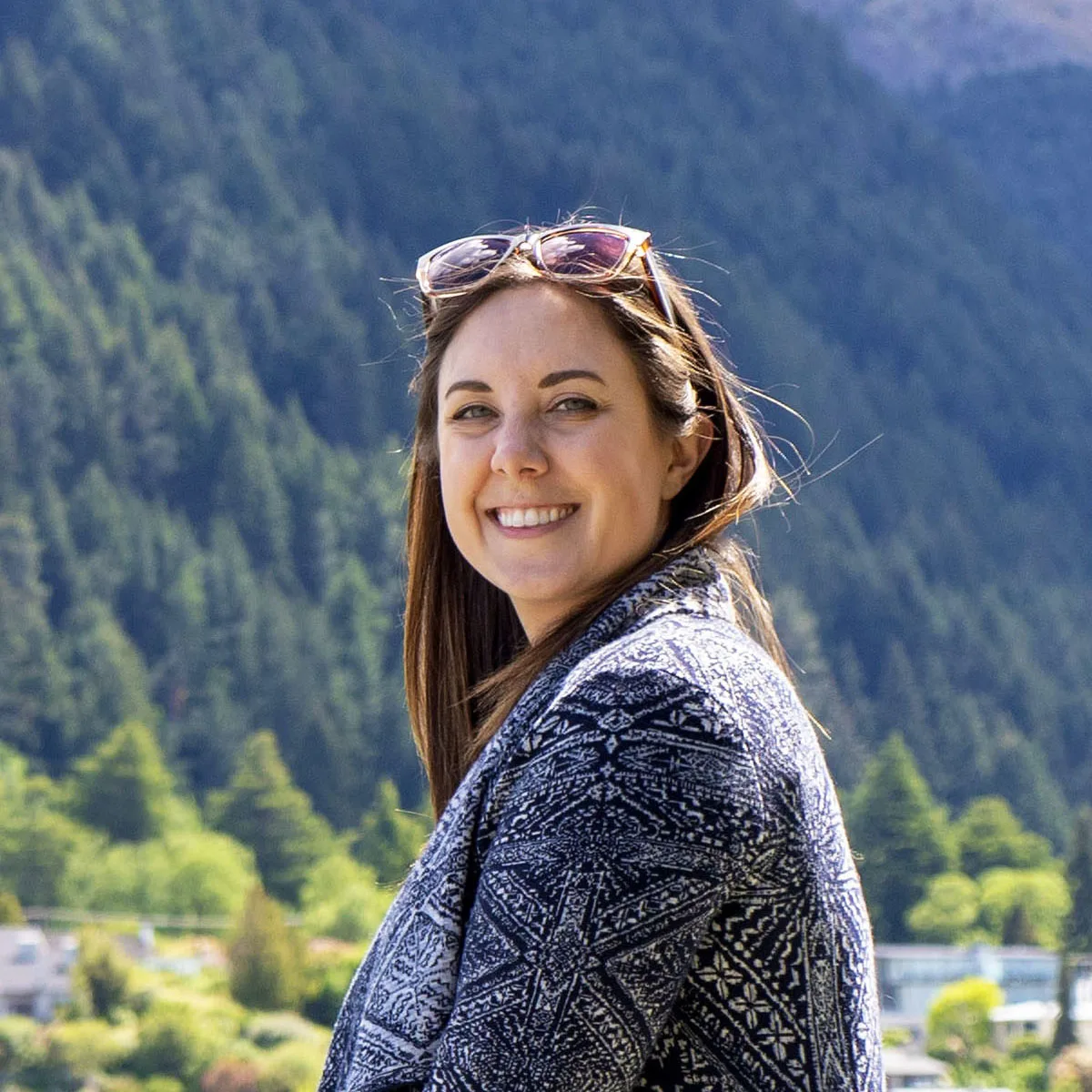 Lauren is the full-time travel blogger and content creator behind Justin Plus Lauren. She started Justin Plus Lauren in 2013 and has travelled to 45+ countries around the world. Lauren is an expert on vegan travel as one of the very first vegan travel bloggers. She also focuses on outdoor adventure travel, eco and sustainable travel, and creating amazing travel itineraries for cities and small towns.