Sample wine of the Niagara Region with Niagara Vintage Wine Tours.
It was Justin's birthday and we decided to celebrate in style. Although Niagara Falls and the quaint neighbouring village of Niagara-on-the-Lake are within an hour's drive, Justin had never tried a wine tour there. We made a mini vacation out of it by staying overnight, tasting lots of wine, and treating ourselves to a fine dining establishment.
Posts may be sponsored. Post contains affiliate links. I may be compensated if you make a purchase using my link.
The Niagara region has many wineries due to its unique climate, surrounded by the Niagara escarpment and the Great Lakes. If you're a wine lover, you need to pay Niagara-on-the-Lake a visit.
NIAGARA VINTAGE WINE TOURS
Staying at the Shaw Club Hotel, an upscale hotel in the heart of Niagara-on-the-Lake, it was easy to arrange a pick-up by our tour company. Niagara Vintage Wine Tours can be booked no matter what hotel or Airbnb you happen to stay at, as long as its in Niagara Falls or Niagara-on-the-Lake.
Even though it was only 11:30am, we met at Shaw Club Hotel and were picked up for the afternoon wine tour. However, because the hotel wasn't filled to capacity, we were able to check in extra early and store our luggage in our room.
The best part of taking a wine tour? Not only are you transported to unique wineries, but you don't have to drive. Therefore, you can drink as much as you like without worrying about having to drive!
It was also great to leave it to the experts. We didn't have to plan our trip at all. Our tour guide and driver also taught us a thing or two about Niagara wine.
PONDVIEW WINERY
The first winery we visited with Niagara Vintage Wine Tours was Pondview Winery. We tried various white, red, and even ice wines at each vineyard. At this one, our favourite was the Cabernet Franc Rosé, so we purchased a bottle.
As it was Justin's birthday, they treated him to an ice wine shot in a dark chocolate cup. Of course, I had to try one as well. Mmmmm. So decadent! The ice wine was so sweet and paired wonderfully with the rich dark chocolate. And, it was really fun to eat the "glass"!
Our tour group was nice and small – it was just the two of us plus two other couples from Kentucky and Ohio. They were really sweet people. Throughout the afternoon, we took photos for each other, so you'll see lots of pictures of Justin and I together (sometimes hard to accomplish while we're travelling).
After trying the wines, our tour guide took us outdoors to the actual grape vines. We visited at a time of the year when they were harvesting the grapes (September). These giant machines were put to work, pressing grapes and separating large twigs and debris from the goods.
PILLITTERI WINERY
The second winery on Niagara Vintage Wine Tours was Pillitteri Winery. This was a larger operation than Pondview, but it was still a family business. They have won many awards and they are on display in the main entrance.
We went on a tour around the winery, including down to the barrel room. There was a huge cement table in this room where the Pillitteri family gathers, surrounded by tons of wine barrels.
From there, we went back upstairs to a tasting room and tried several wines. We decided to buy a fancy sweet red ice wine (Cabernet Sauvignon). We're still saving this one for the next special occasion, maybe when we have some friends or family over.
BETWEEN THE LINES
The last winery that we visited was called Between the Lines. This was a newer winery and a smaller operation than the last one, so the tasting was a little less formal than the others. However, the wine was equally as wonderful as the previous two wineries.
Our tour guide with Niagara Vintage Wine Tours poured the wine for us and told us all about it. Our favourites here were a blush wine and a white ice wine, and we bought a bottle of each (yes, we bought a lot of wine).
THE VERDICT
All in all, we had a wonderful afternoon with Niagara Vintage Wine Tours. We had round-trip transportation from our hotel to each winery and back. Our guide was friendly and knowledgeable, and we loved tasting all of the wine. It was fun getting a little bit tipsy in the middle of a weekday afternoon, too!
To read more about our getaway, please check the next blog installment: our stay at Shaw Club Hotel and birthday dinner at Zee's Bar & Grill.
Interested to see more photos from Niagara on the Lake? Please check out our travel photo album from our getaway to the Niagara region of Canada.
Do you have a favourite wine tour or region, and where?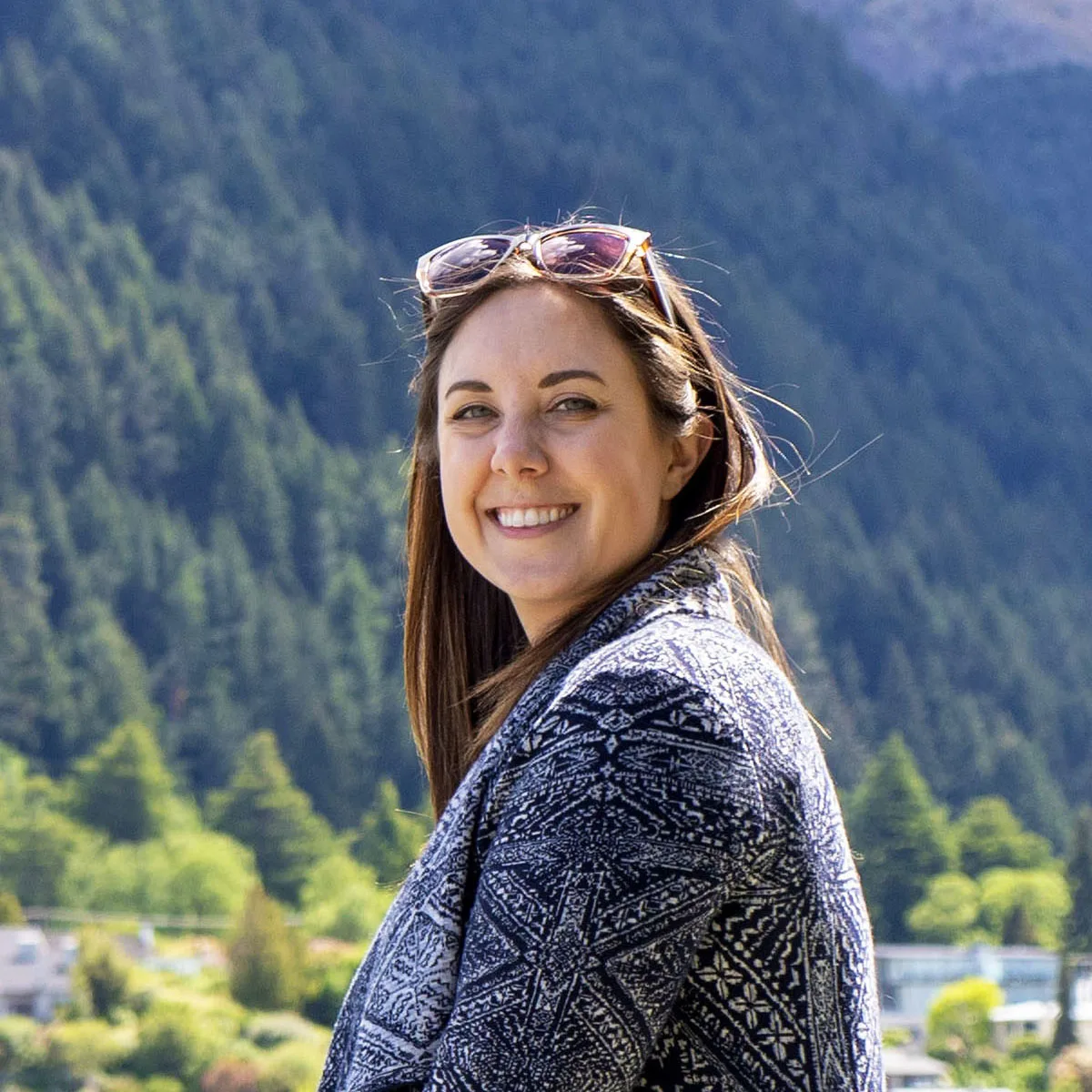 Lauren is the full-time travel blogger and content creator behind Justin Plus Lauren. She started Justin Plus Lauren in 2013 and has travelled to 45+ countries around the world. Lauren is an expert on vegan travel as one of the very first vegan travel bloggers. She also focuses on outdoor adventure travel, eco and sustainable travel, and creating amazing travel itineraries for cities and small towns.