Gourmet fine dining that's purely plant-based in Miami.
Vegan restaurants are popping up all over Miami. Established in 2015, Full Bloom Miami offers gourmet vegan cuisine with creative menu selections. As an upscale restaurant, it's a classy option in town for a date night or an intimate gathering with friends and family.
Posts may be sponsored. Post contains affiliate links. I may be compensated if you make a purchase using my link.
When I visited Full Bloom, I dined with my sister, Robyn. We took an Uber there from our hotel in Miami Beach, Hotel Croydon. While I was new to the city and had no sense of direction there, I noticed that the restaurant was across a short bridge on a small island – one of the Venetian Islands. You'll find the Full Bloom inside a towering condo building called Costa Brava. Take the elevator to a lower level to find the front entrance.
THE RESTAURANT
There are several tables inside and a patio with a view outside. While we chose to dine indoors, we walked outside after our meal to admire the view. Guests are dazzled by the lights of the Miami city skyline.
We enjoyed elegant mood lighting indoors, with dimmed fixtures and candles. Each table had a cute bowl stuffed full of tiny cacti as a centerpiece. Original paintings, plants, and animal figures adorned walls and bookshelves. The decor is best described as chic with a hippie vibe.
Our server was incredibly attentive and helpful. He explained the menu choices and answered any questions that we had. We also enjoyed casual conversations about our own paths to veganism, my love for travel, and how it was only his second day working at Full Bloom Miami (I never would have known unless he told me!).
THE FOOD
Not only is the food entirely free of animal products, but it's also organic and completely sourced from local farms and distributors. Meals made using local, organic ingredients are fresher and better for the environment. The owners and chefs of Full Bloom Miami are concerned for our health and the well being of the planet. Caring for animals, people, and the environment all goes hand in hand.
It was one of those situations where I wished I had several stomachs. I really could have savored any dish on this menu. Everything sounded so tantalizing. For starters, I could easily have gone for the vegan cheese platter or the tricolor potato latkes. For the main course, they all looked delicious: chimichurri tempeh, lasagna, a fajita platter, and sesame crusted tofu. Full Bloom even has a selection of raw menu items, including wasabi ginger nori rolls and raw pesto pasta.
In the end, I chose a scrumptious cashew ricotta and spinach ravioli in sage sauce. The presentation was gorgeous with a bright pink flower blossom on the side of the rectangular plate. Robyn ordered a classic dish, the Pad Thai. Both of our meals were rich and full of flavor.
We passed on appetizers and sides so we could gorge on dessert. Robyn ate a light fruit sorbet, while I couldn't pass on the mocha salted caramel chocolate lava cake. Oh my goodness. I savored every bite.
THE VERDICT
From the elegant, warm atmosphere to the enticing and heavenly food, you need to eat at Full Bloom when you travel to Miami. Even if you're not vegetarian or vegan, I'm certain that you'll enjoy a meal that's unlike any other. I'm dreaming about the day that I'll return to try some of those other tempting dishes.
[mapsmarker marker="458″]
Full Bloom

11 Island Avenue, Miami Beach

Hours: Mon-Thu & Sun 12pm-10pm, Fri & Sat 12pm-12am
PIN this image to your Pinterest board for future reference.
Have you ever dined at Full Bloom? What's your favorite restaurant in Miami?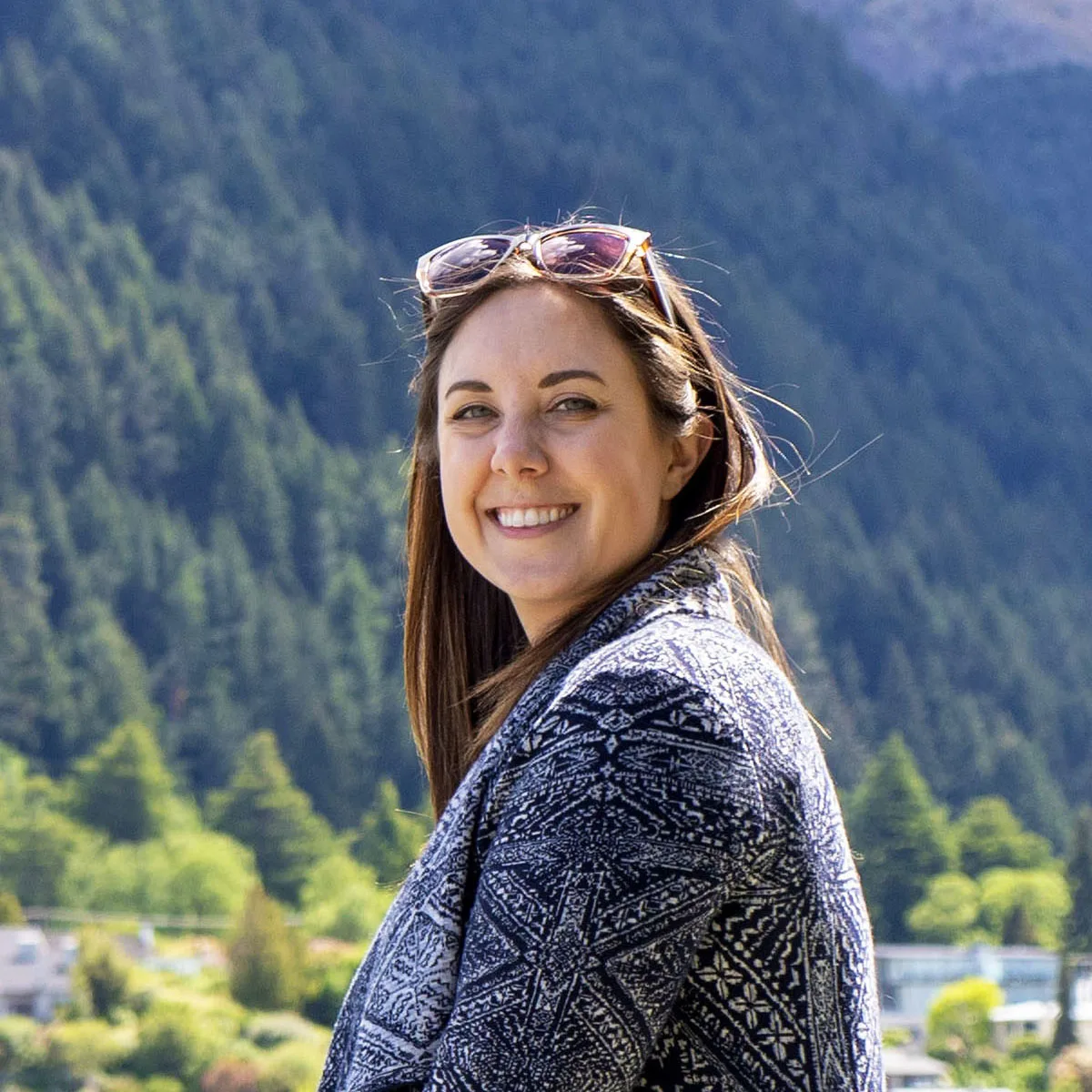 Lauren is the full-time travel blogger and content creator behind Justin Plus Lauren. She started Justin Plus Lauren in 2013 and has travelled to 45+ countries around the world. Lauren is an expert on vegan travel as one of the very first vegan travel bloggers. She also focuses on outdoor adventure travel, eco and sustainable travel, and creating amazing travel itineraries for cities and small towns.